Well, there are 100's of Share market app's available in the market. So the first question that you must be having is why should you download yet another. StockEdge has been created with the purpose of making Share market easy for you. The first thing that comes to our mind is what to buy to make money not knowing why to Buy. We start following TV, news, twitter, whatsapp etc… for trading and very soon lose our capital. StockEdge app has been created to make you your own Analyst. We strongly believe in "Give a man a fish, and you feed him for a day. Teach a man to fish, and you feed him for a lifetime". With all this said how do we start is we all wonder,
For Beginner
We want you to spend minimum time and earn maximum. Spend 15 minutes daily before the market opens to know about the important happenings of the market via Daily Updates section. StockEdge is an End of the Day Analytics app, we do not give any buy/sell signals or calls during the day. We have created a soundproof ecosystem by providing you filtered information in the form of news, major events affecting the markets, important bulk block deals etc. All these are available under Daily Updates Section of the App.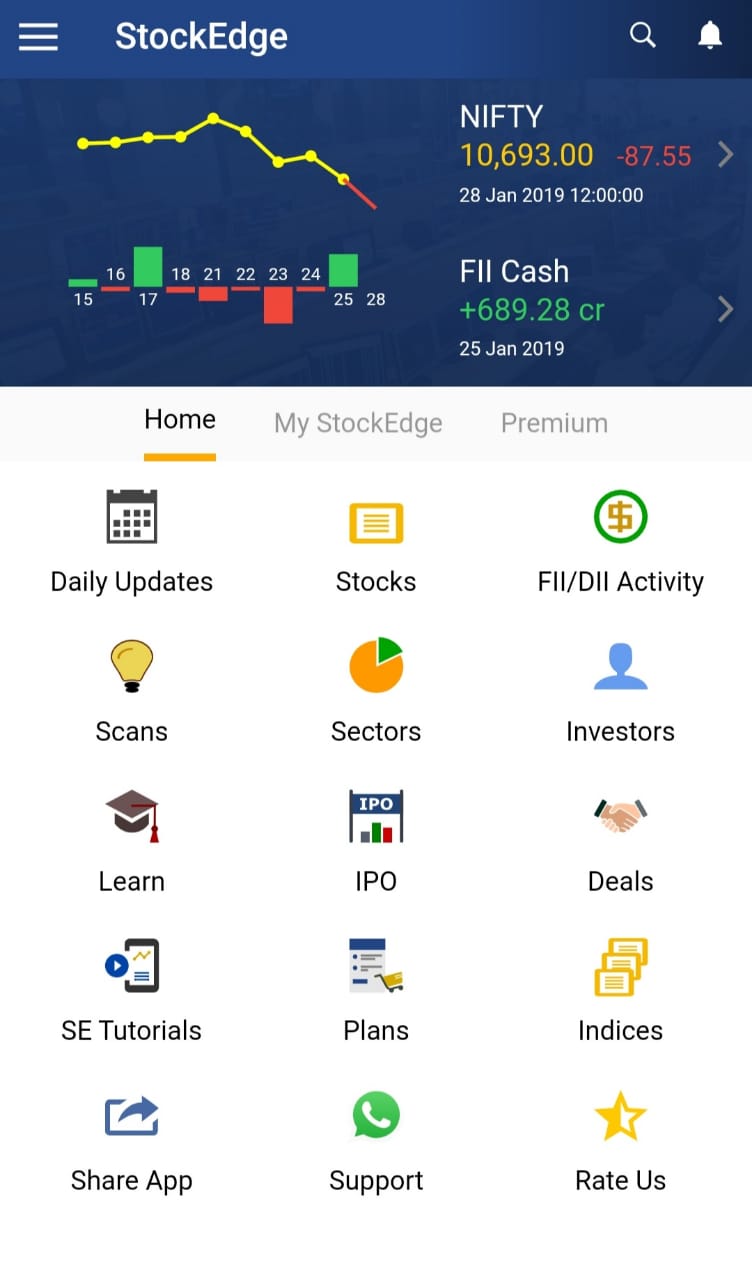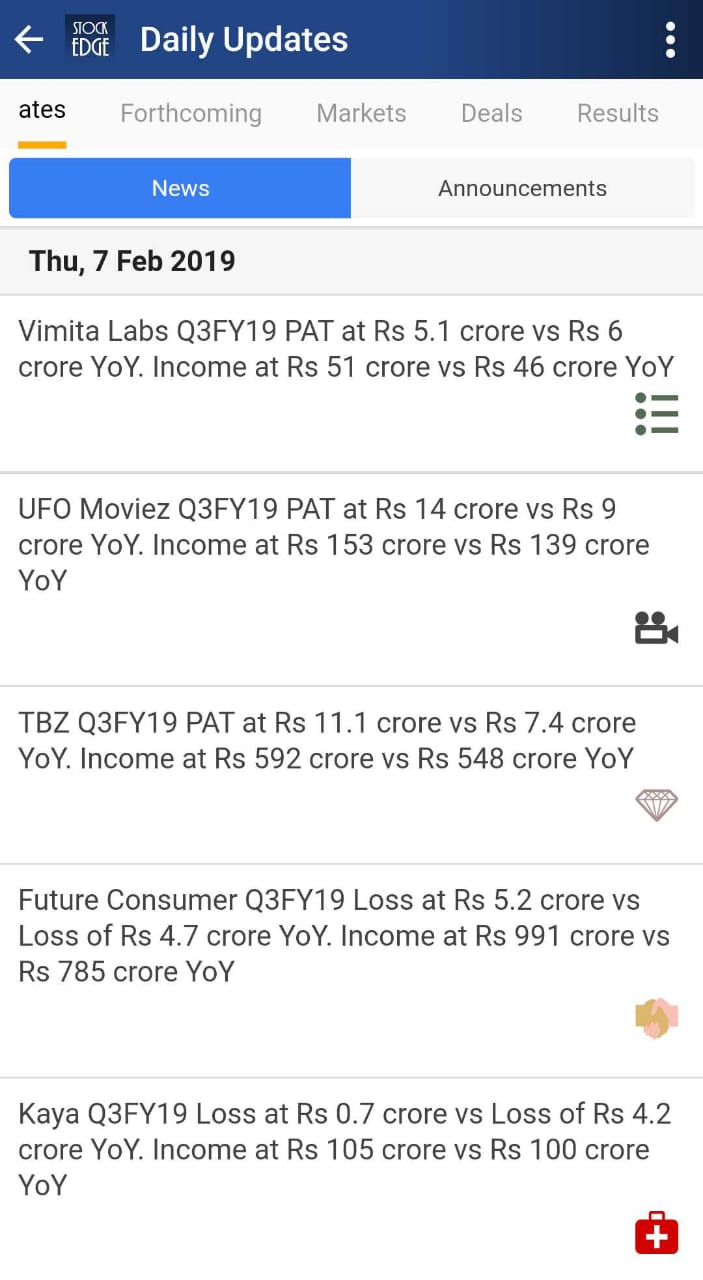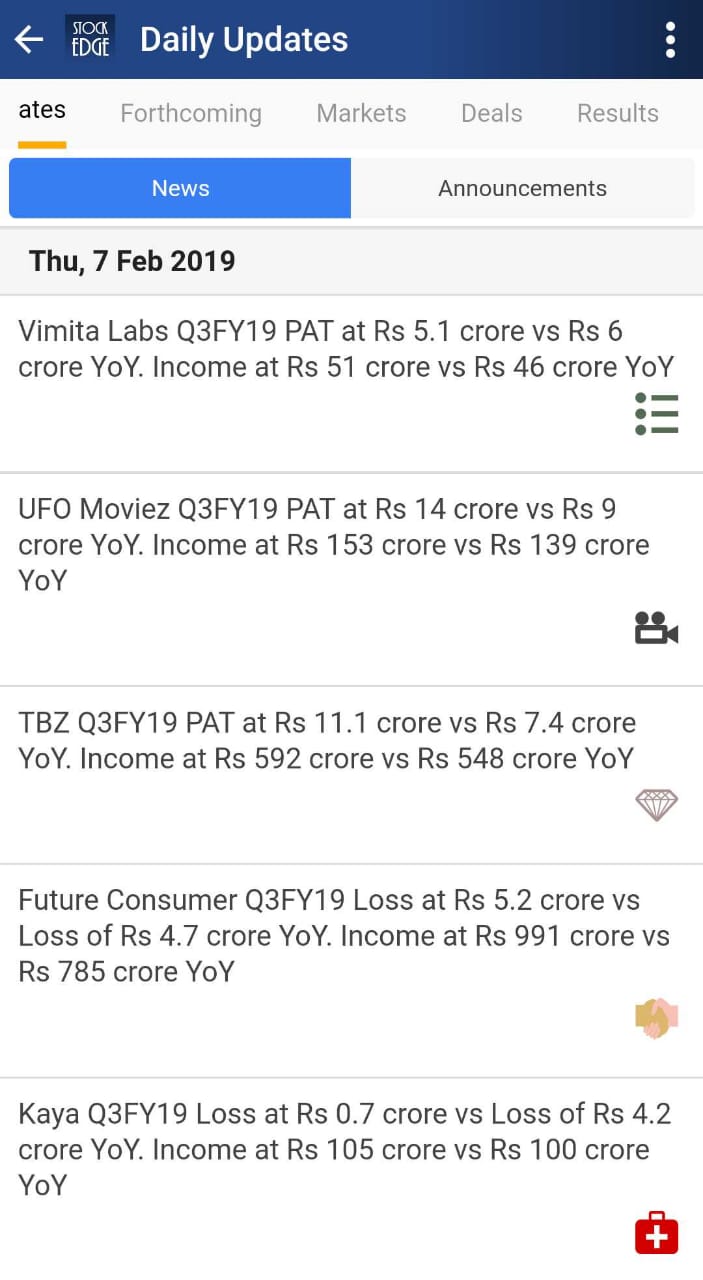 If you want to do a detailed study of any individual stock, search it from home screen or Stocks section. You can access all the important information about the stock like chart, technicals levels, performance, bulk/block deals, Fundamental overview, results, ratios, balance sheet, cash flow statement, Corporate action, News, conference call, investor presentation files and much more all with a single swipe.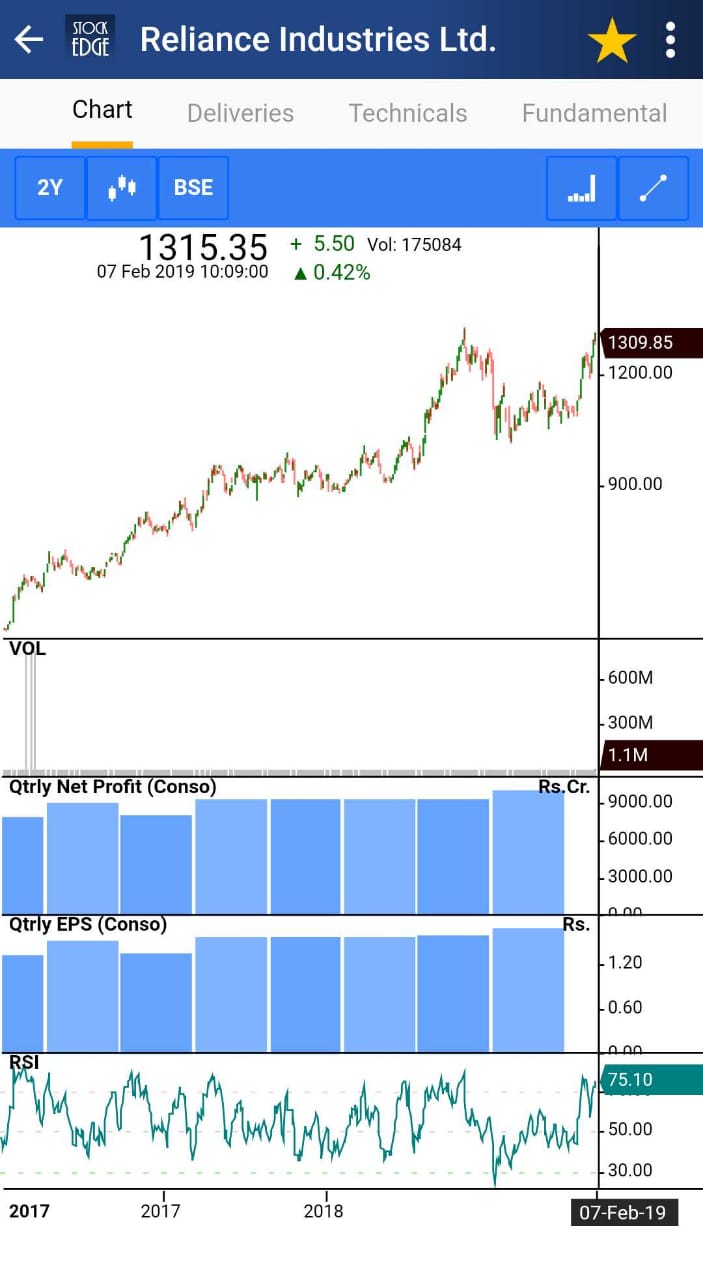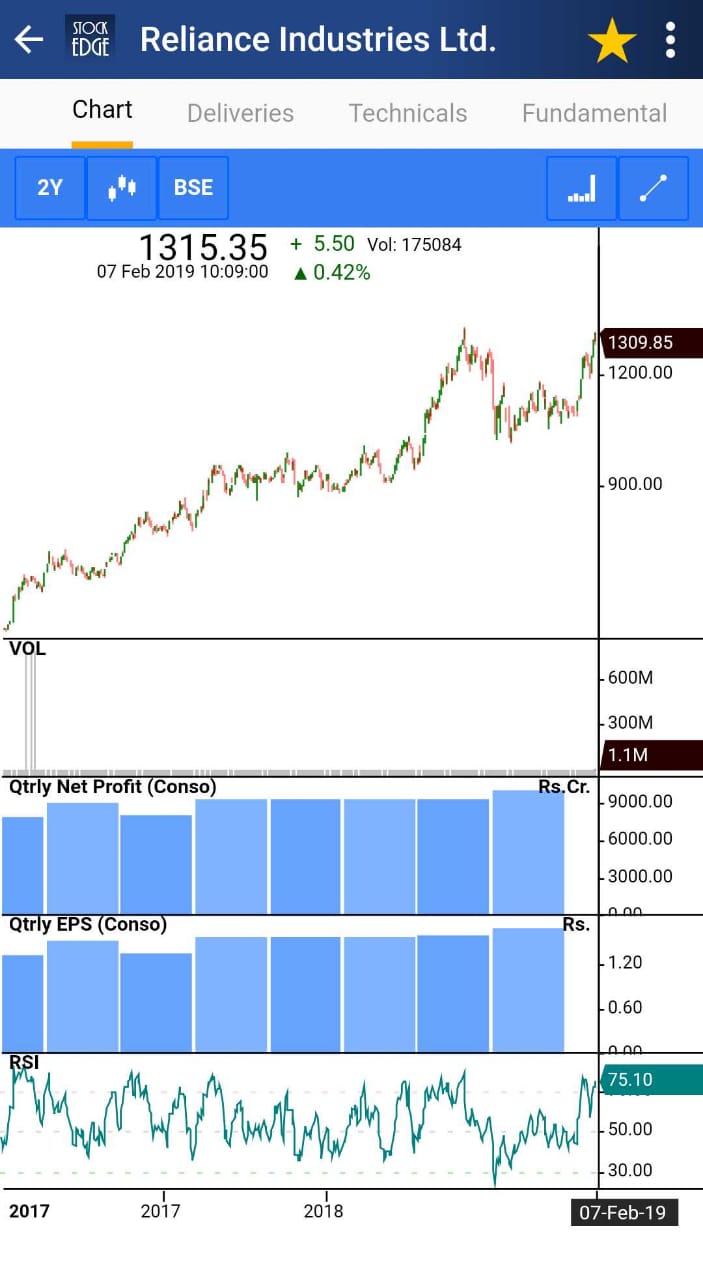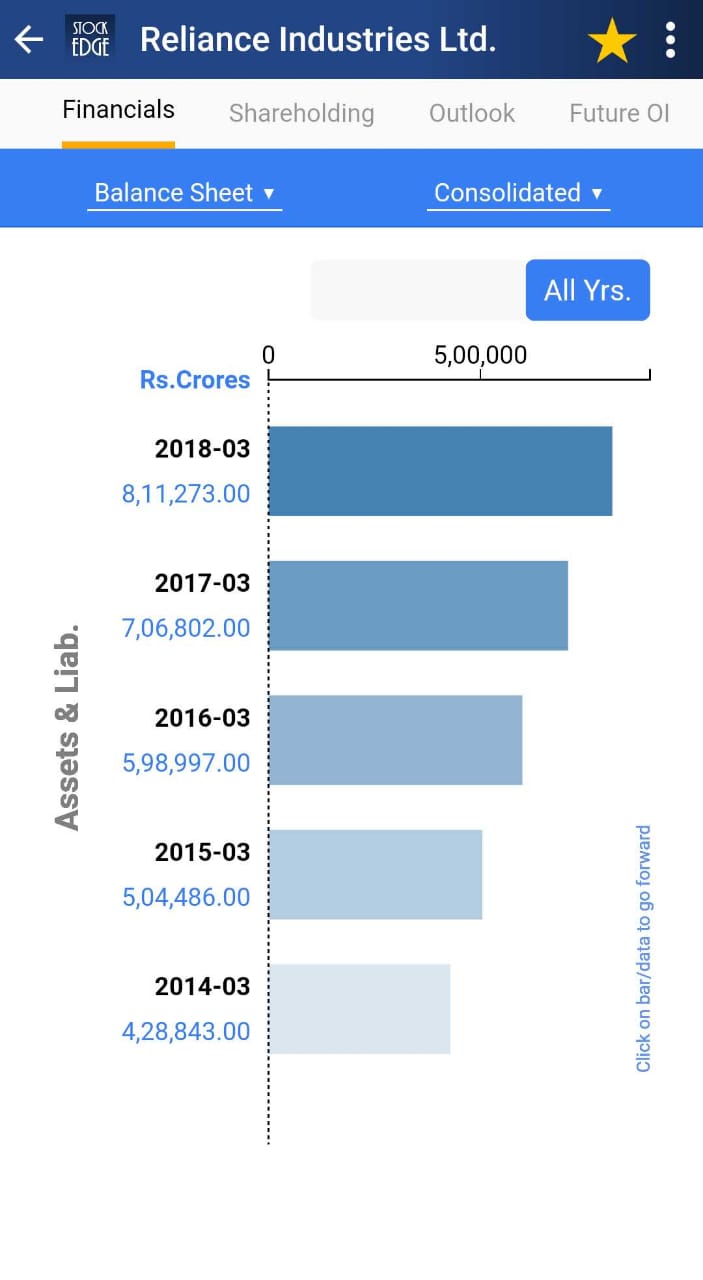 To know about the overview of the market, Click on Indices where all the major NSE and BSE indices are available with respective components and their gainer and losers list.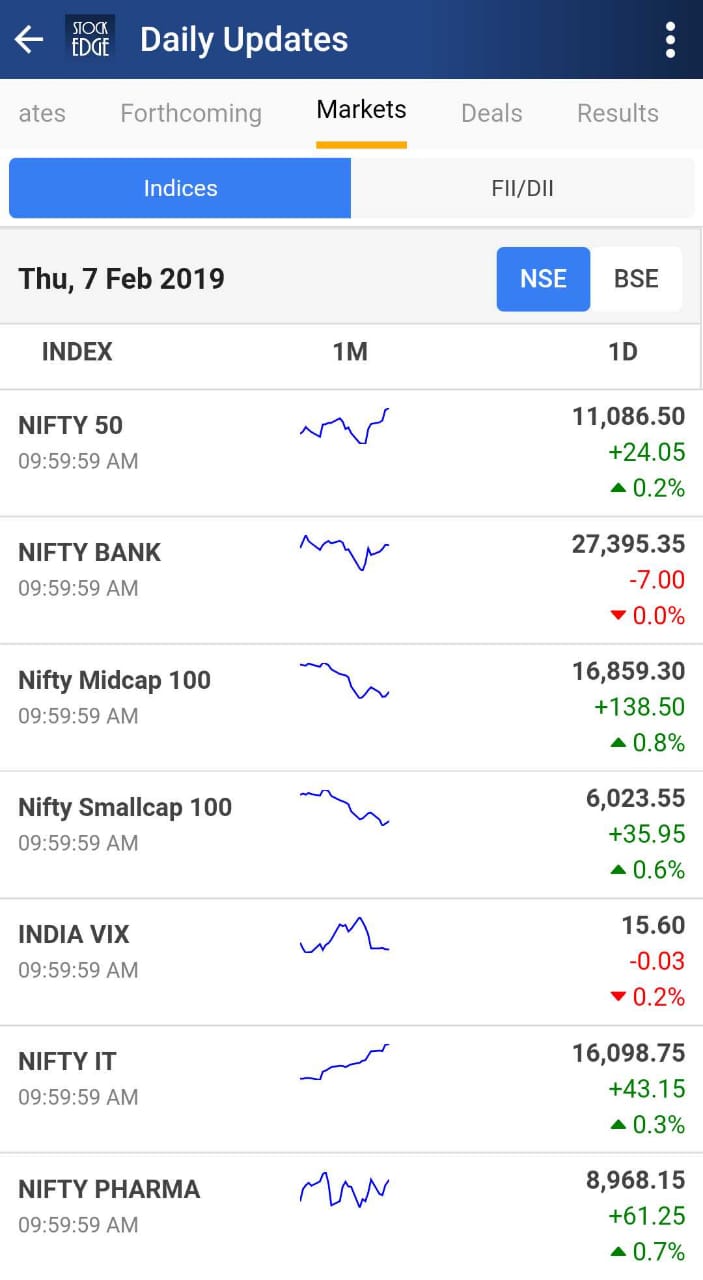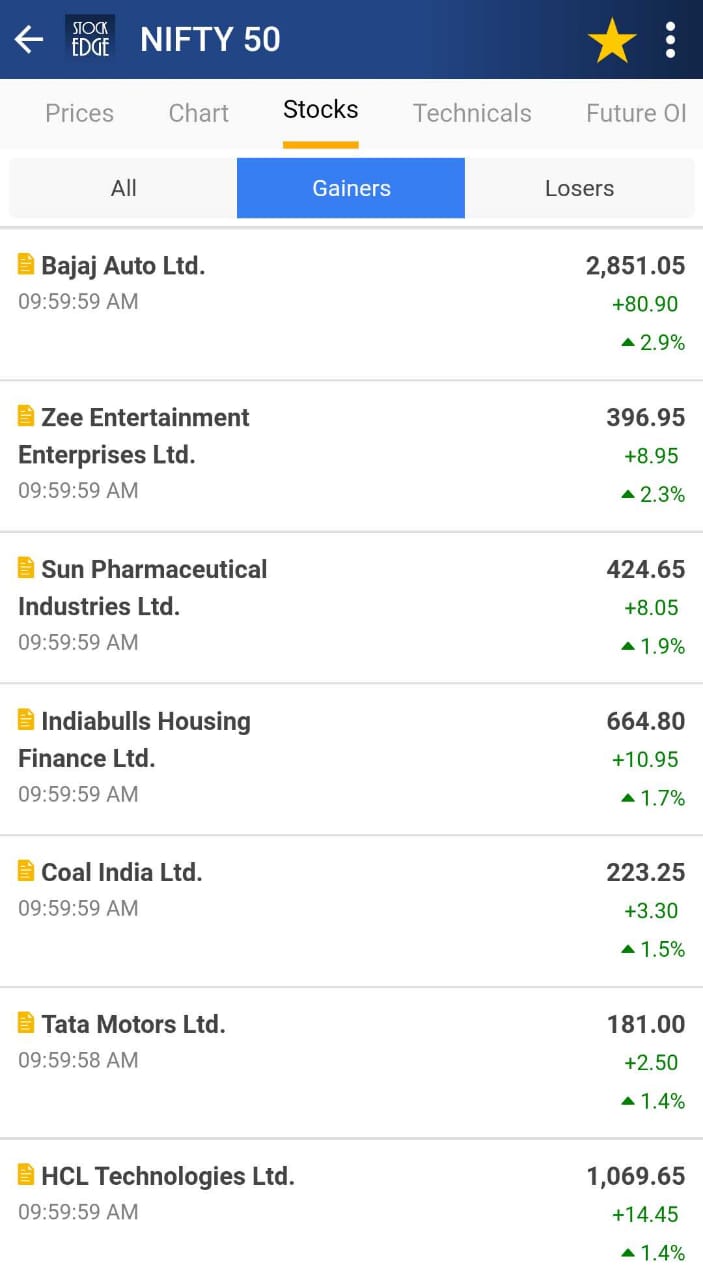 FII & DII play a very important role in deciding the flow of the market their daily, monthly and annual data is presented in the most simple way to help us remember their buy or sell position.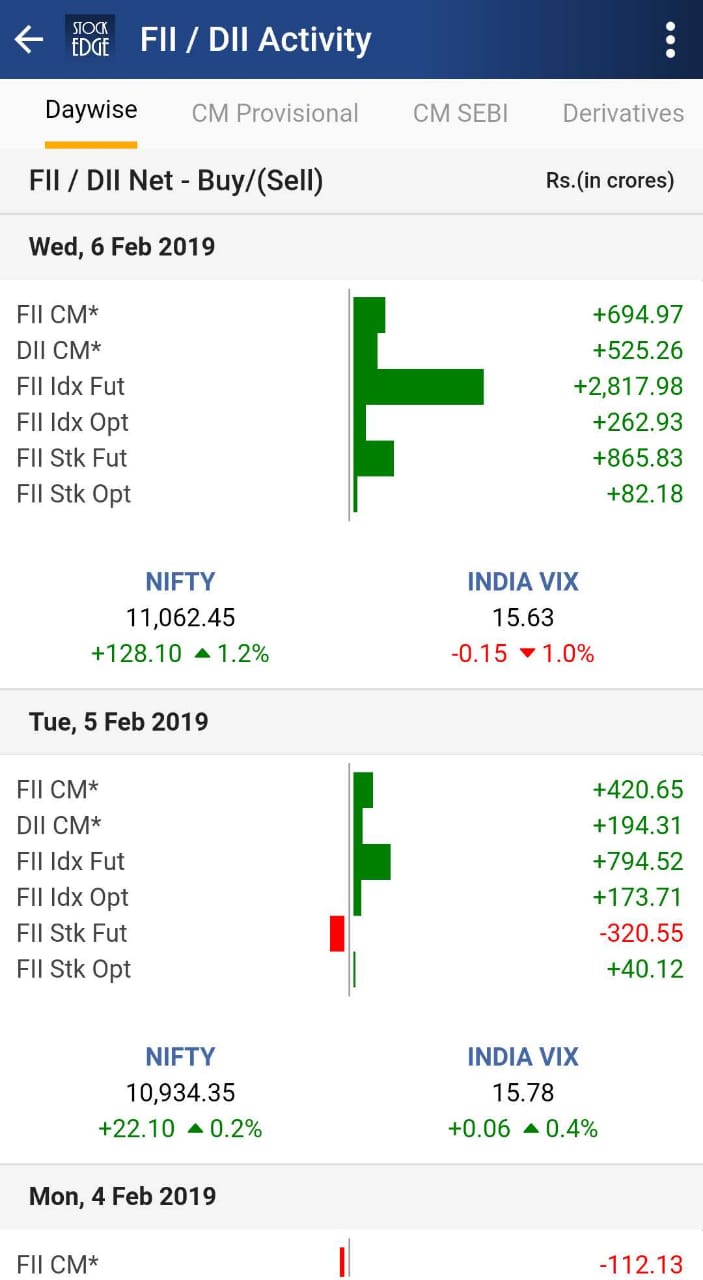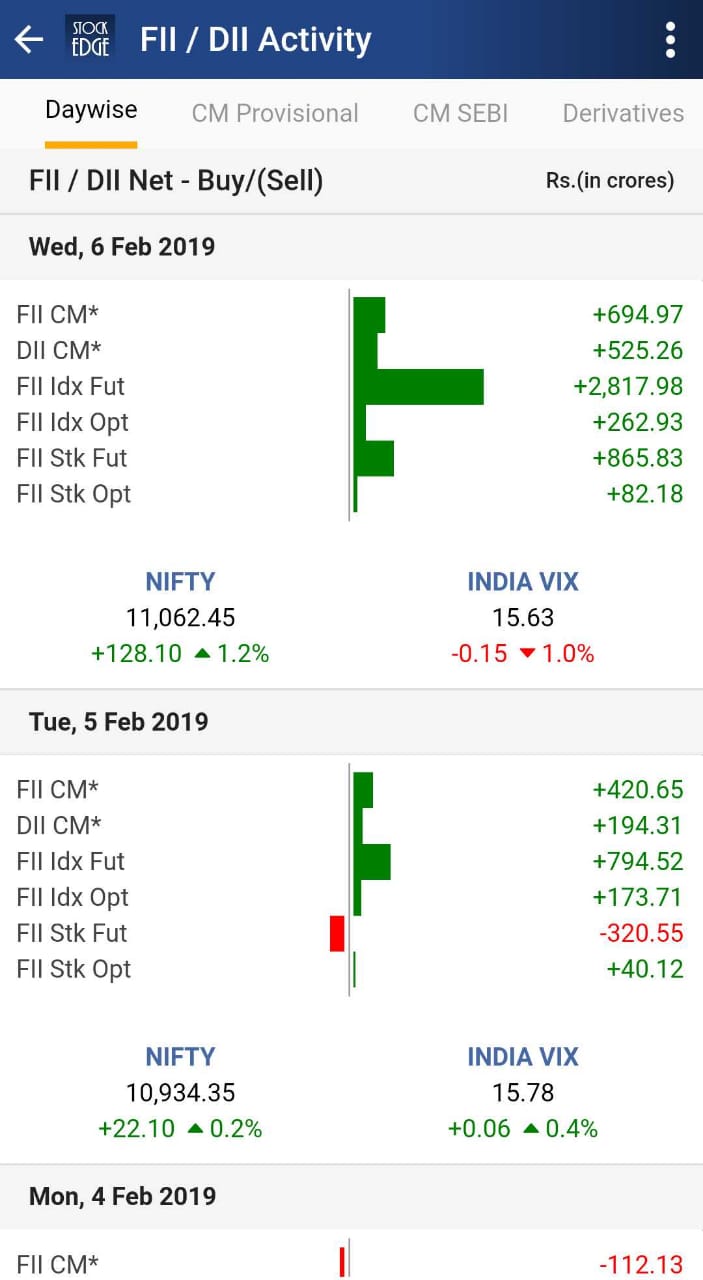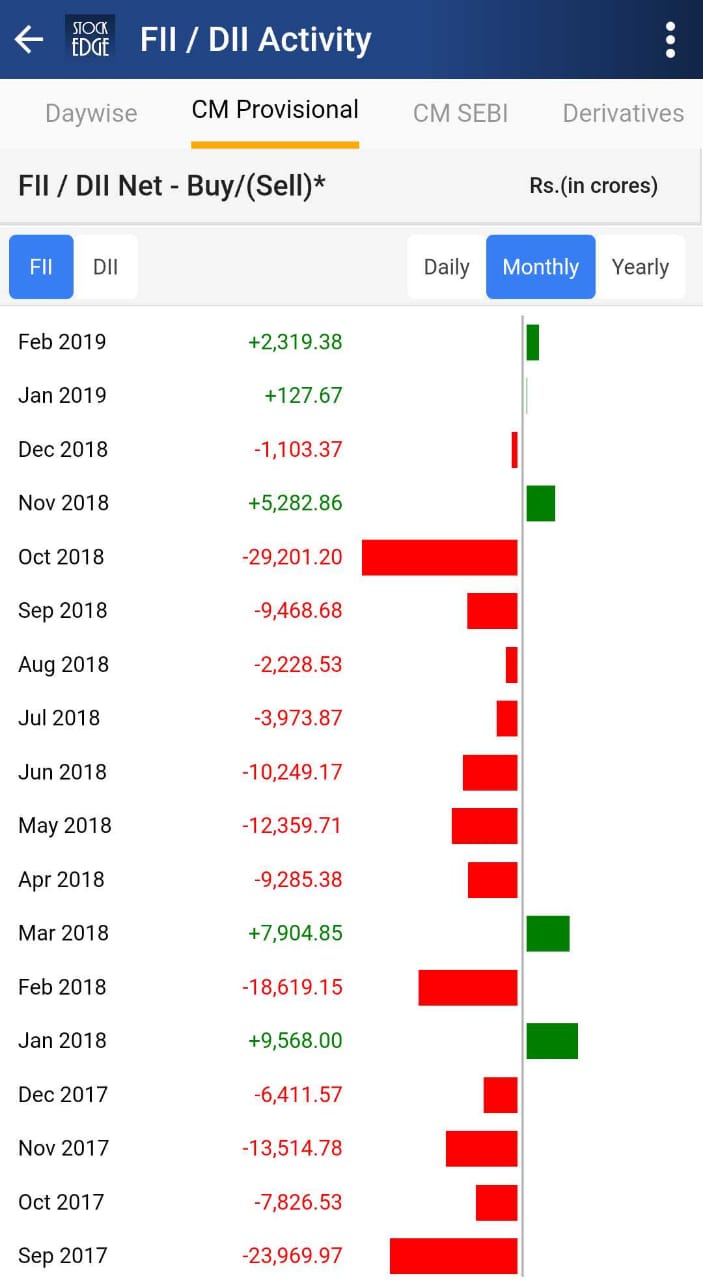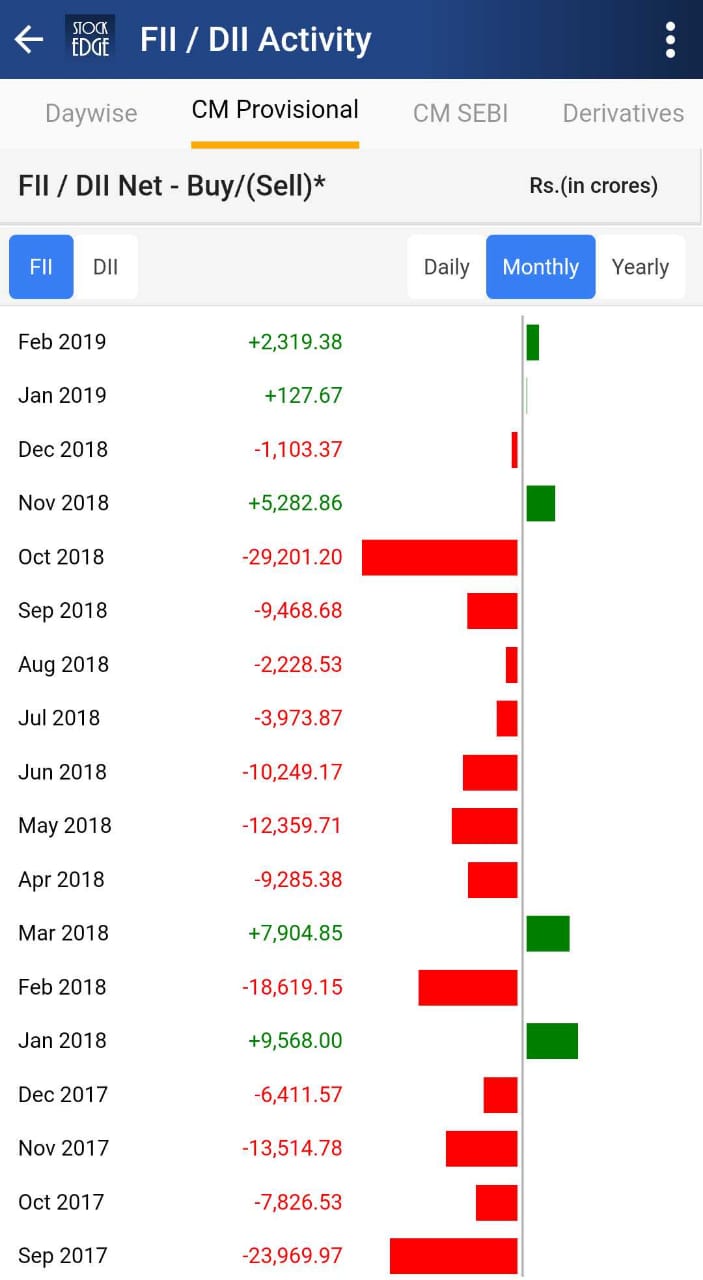 Bulk, Block and Insider Deals are important as these deals impact the share price and are done in huge quantity. In StockEdge App you get filtered deals which are important for you in the most simple form.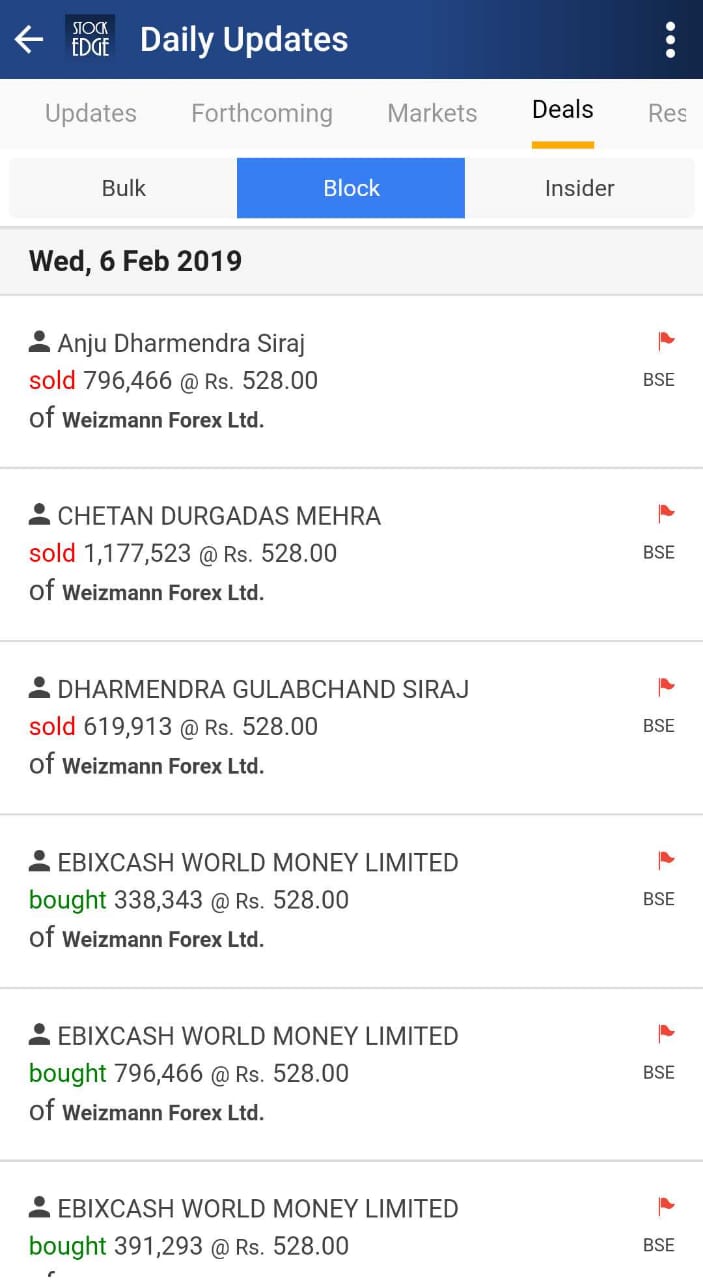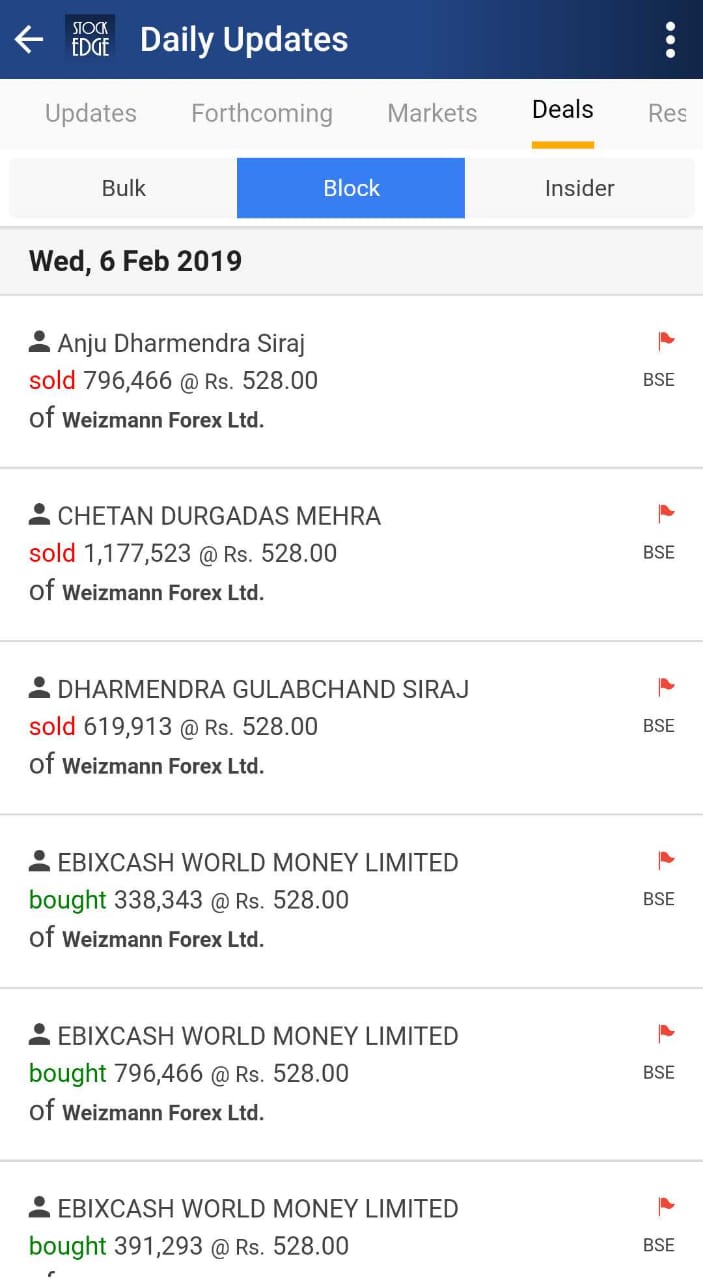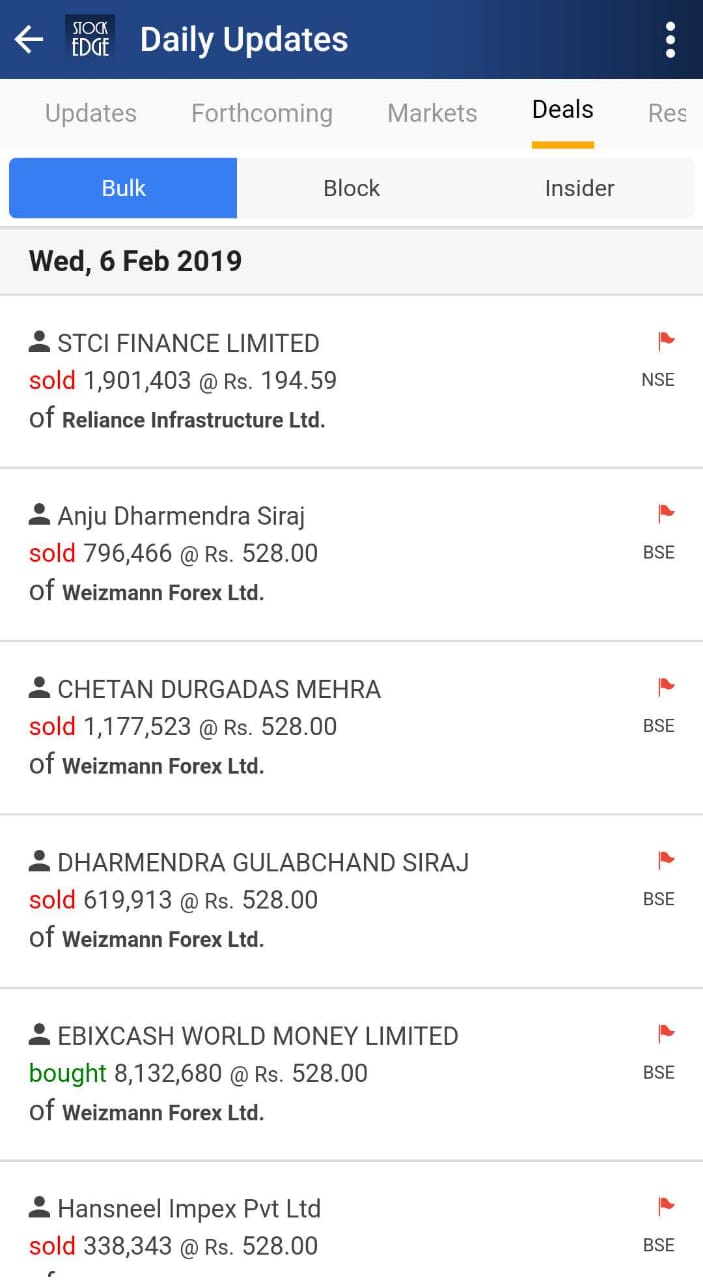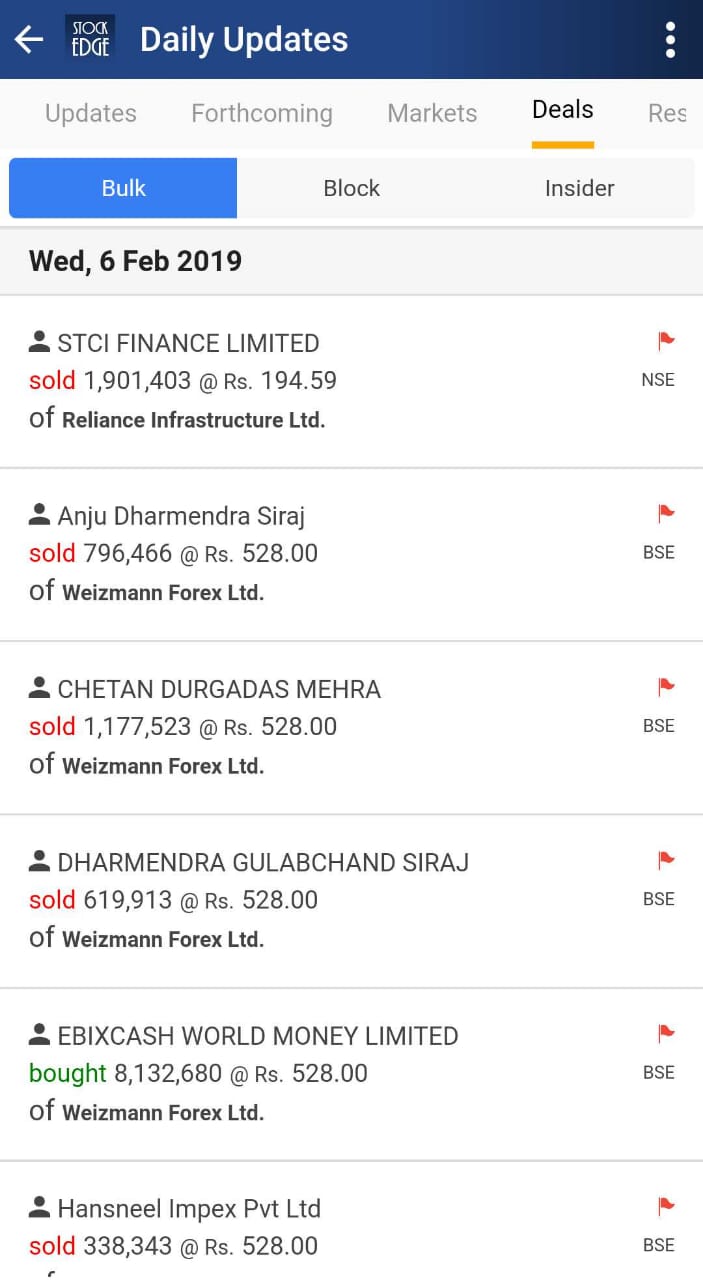 When you are done with your office spend 30 minutes after 7 pm to prepare yourself for the next trading day. Scan is a unique feature of StockEdge, which has been created to save your time and effort so that with the click of a button you can identify next days trading opportunity these are updated daily at the end of the day around 7 pm. There are more than 200 technical scans including SMA, EMA CCI, RSI, MFI, William %R, ROC, MACD, ADX, ATR, Stochastic, Parabolic SAR etc and more than 150 Fundamental Scans including profitability, sales, EPS, ratios, shareholding etc.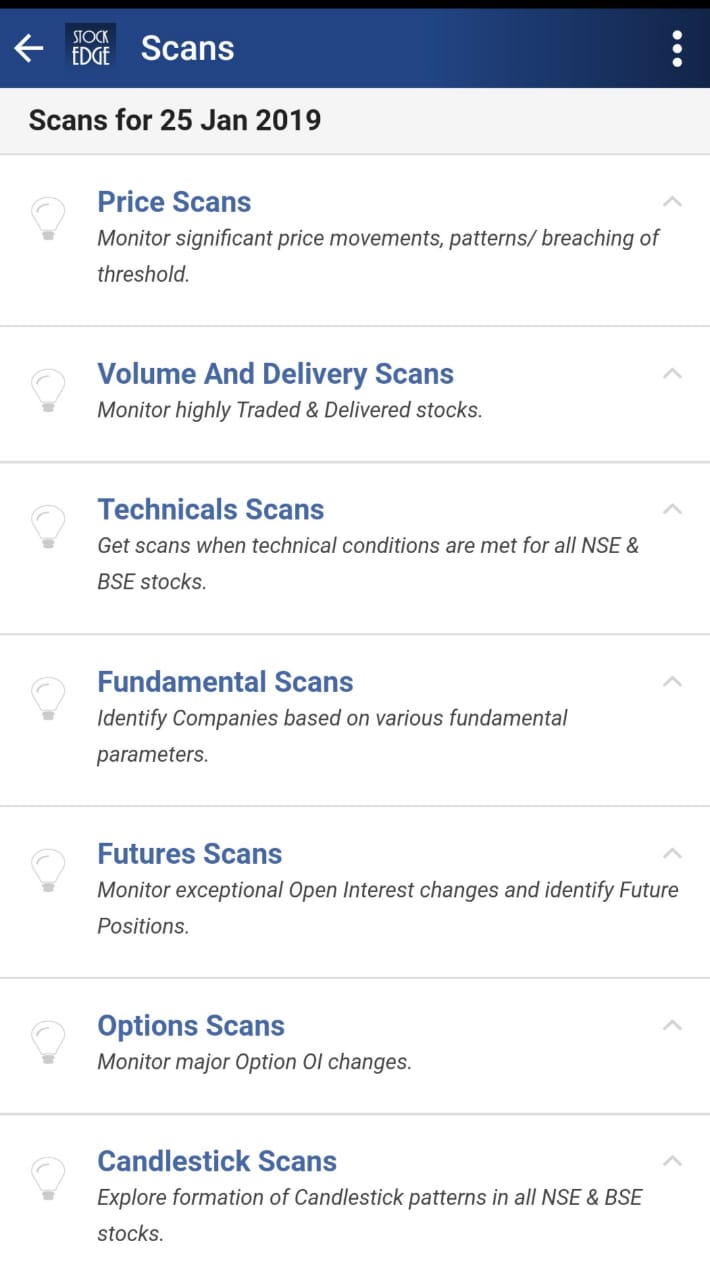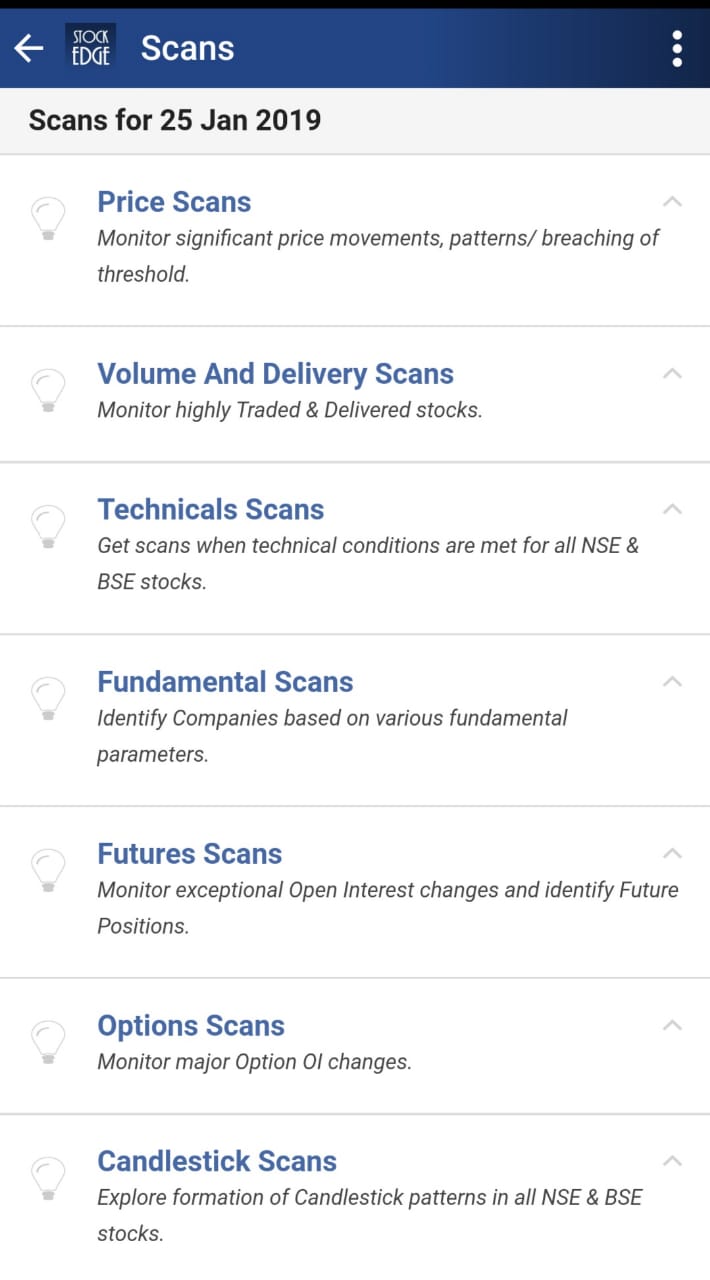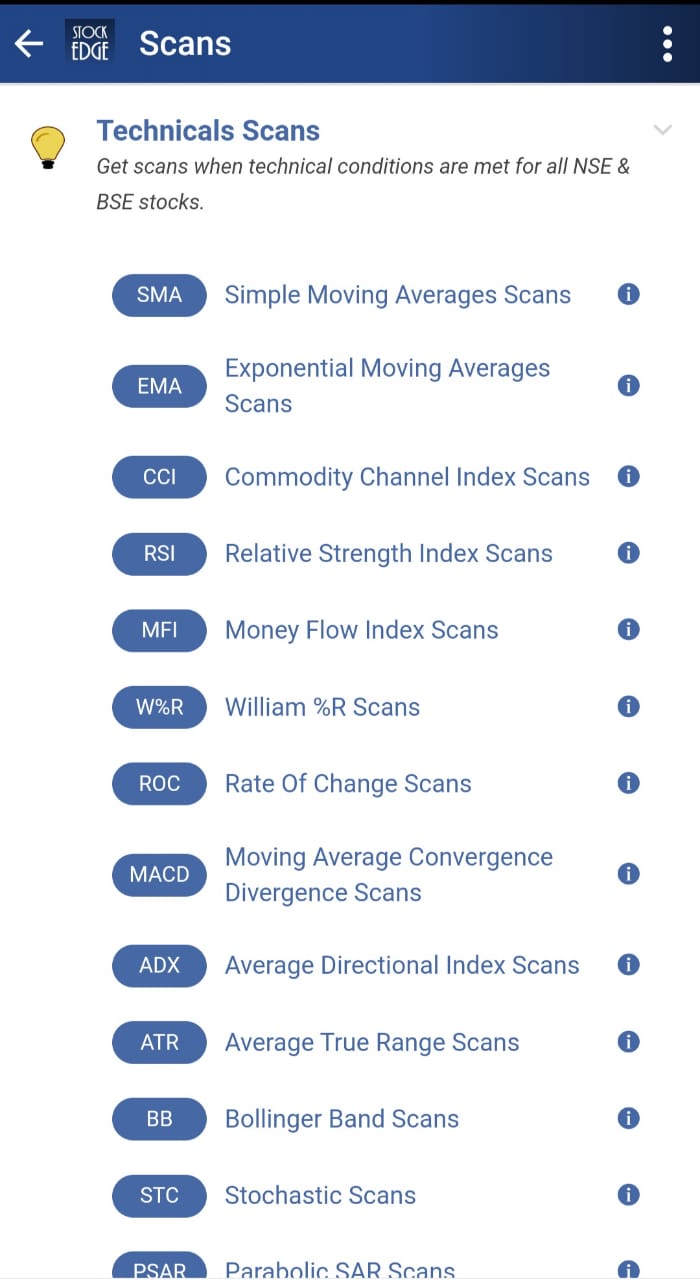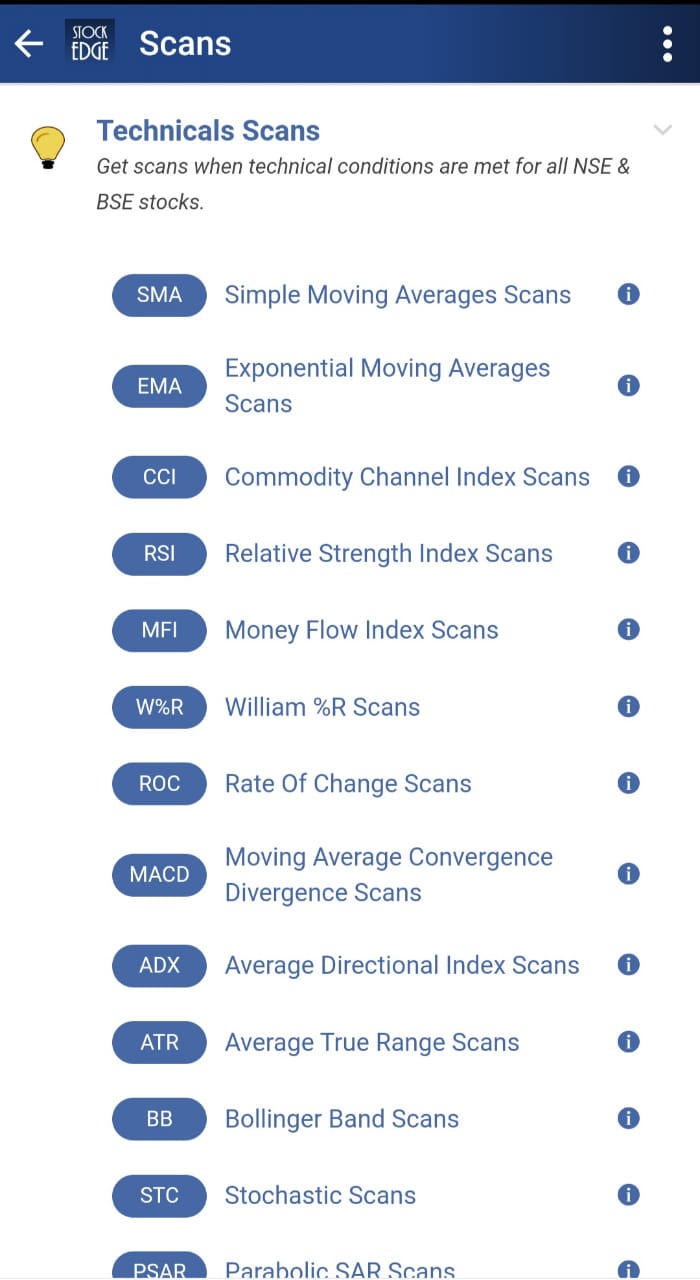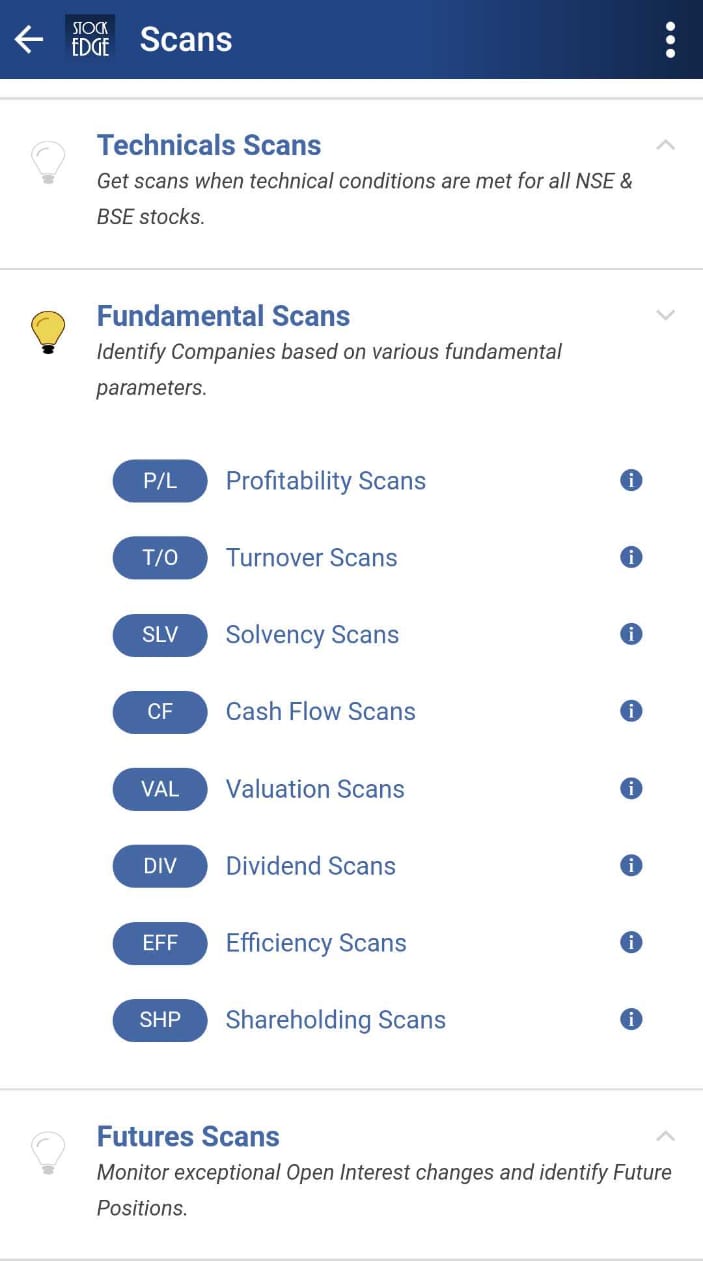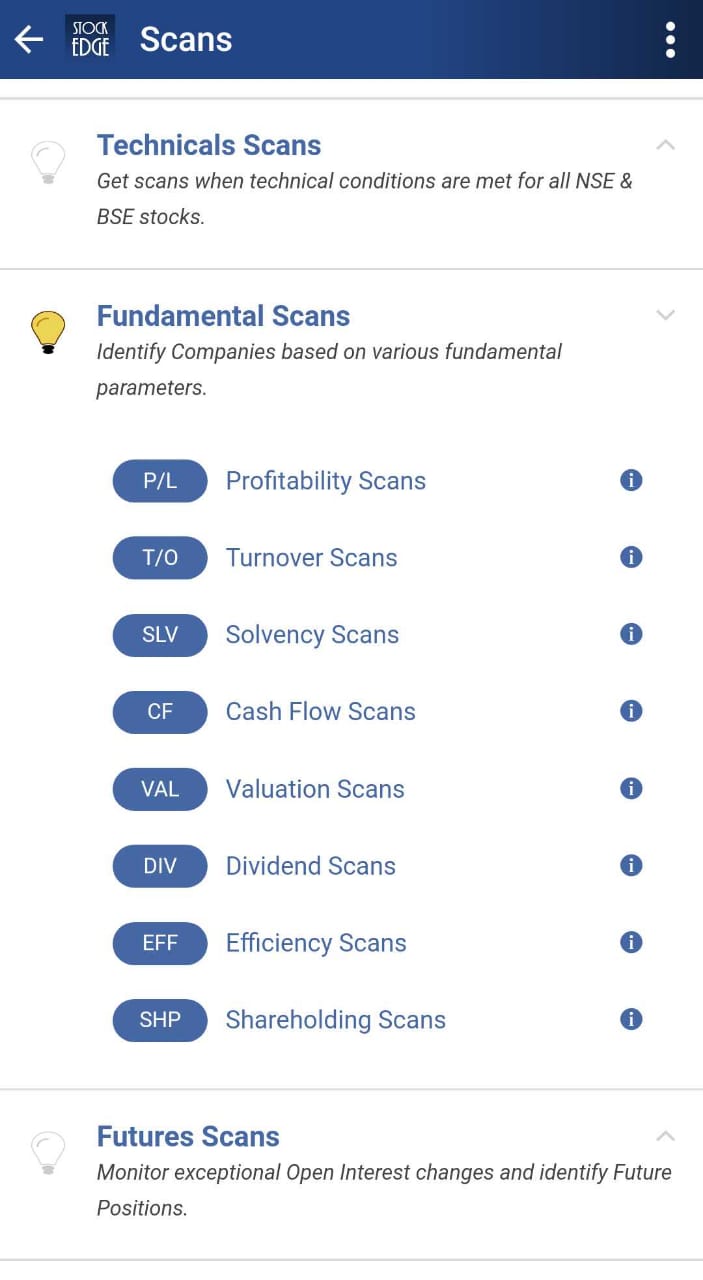 We have 2 dedicated sections in the App: LEARN and StockEdge Tutorials. These sections guide you on the basic topics of the Stock market along with videos on how to use them in App.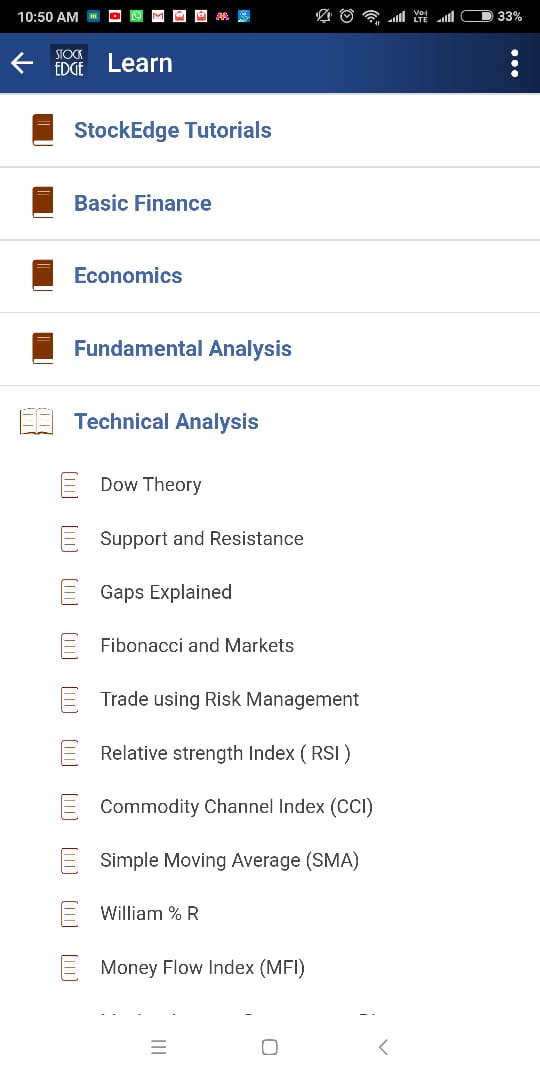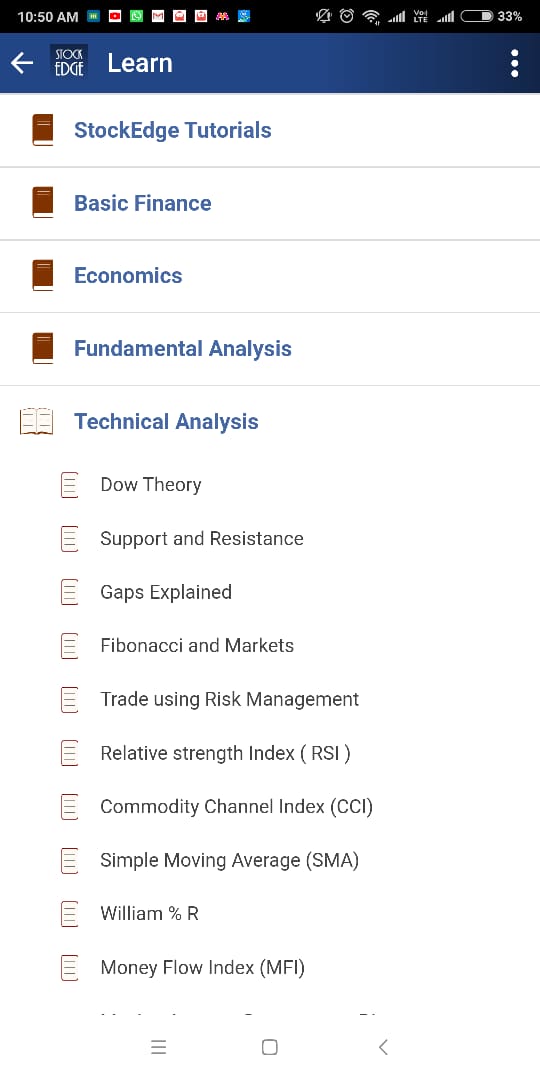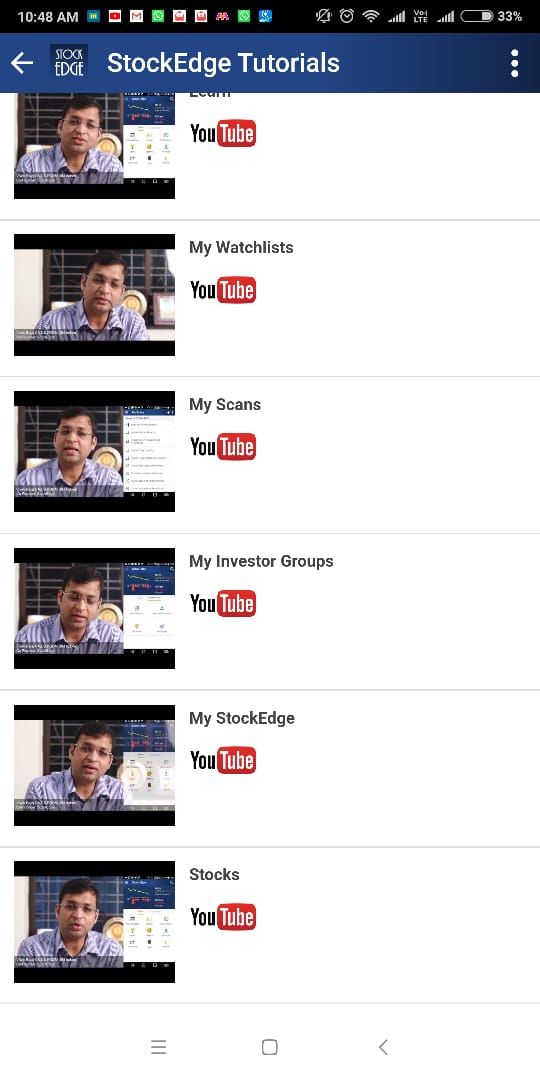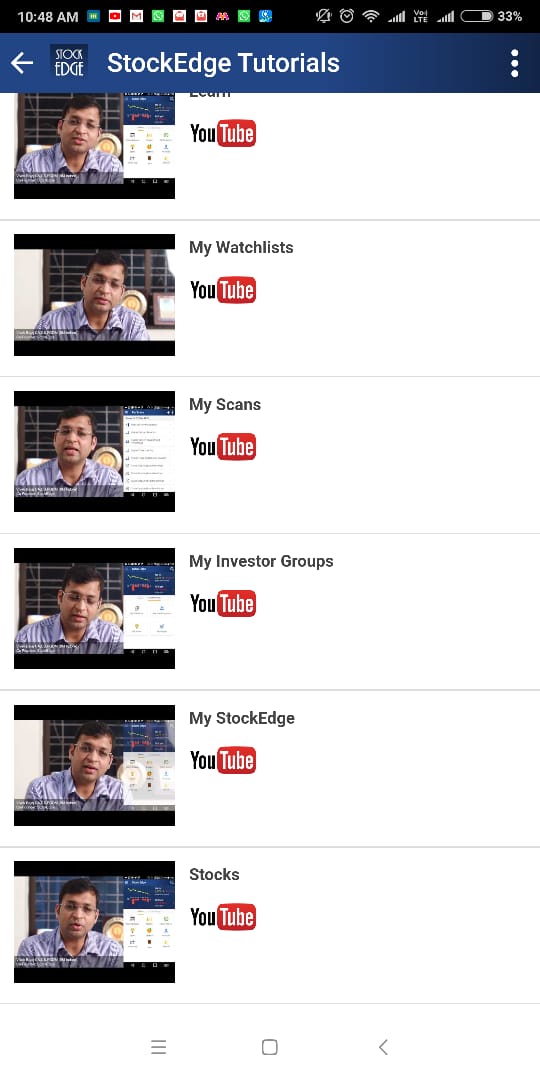 For investors who like investing in an IPO, there is an IPO section, where you can study all the details of upcoming IPO along with DHRP and also performance of all the listed IPO in the same section.
Now let's move on to My StockEdge Section in StockEdge App:
This section is created for you so that you can personalise the app and see just what you follow.
My Watchlist: Create 50 watchlist and add stocks that you are tracking, somebody has recommended you, or you already are invested in etc.. The best thing is that you can track the performance of the share since the day added in the watchlist, along with scans, news, updates, deals all you need to know relating to the stocks added in your watchlist to help you take buy sell or hold decision.
My Combination Scans: With Combination Scans, you can combine one or more fundamental or technical scans (up to 10 scans per combination) and generate the list of stocks that satisfy all scans from a given combination. This feature will help you to identify stocks as per the trading strategy that you follow.
My Investor Groups: Create portfolio's of 50 Ace Investors like Rakesh Jhunjhunwala, Dolly Khanna, Porinju Veliyath, Vijay Kedia, R K Damani and many more and Start following and learn from their investing style.
My Target: Set 50 target at any point to get buy sell alerts
My Scans: Add 50 scans as your fav from a list of more than 300 technical and fundamental scans.
Premium Section:
To Advance your research further Premium section will take you ahead of all your peers and help you improve your market understanding.
Ready Watchlists: Identify and track stocks which are likely to be impacted by current themes like Rising crude prices, Falling Rupee or Upcoming Elections. Regularly updated by us, Readymade for you
Ready Investor groups: Get access to the readymade portfolio of more than 50 Ace Investors like Rakesh Jhunjhunwala, Dolly Khanna, Porinju Veliyath, Vijay Kedia, R K Damani and many more. Start following and learn from their investing style
Ready Combination Scans: Now learn, analyse and apply trading strategies from a choice of intraday or swing trading strategies. We design them from a combination of multiple scans while you can focus on identifying quick opportunities
Bottomline
StockEdge is the only App where you get in-depth knowledge, information related to 5000 Indian stocks displayed in the easiest possible way thus making the user experience a delight.
To know more about the premium features click here: Premium Features of StockEdge App