Logistics growth can be understood in this way that the online retail market in India is growing in leaps and bounds. E-Commerce has evolved majorly due to the way people do shopping. The convenience of buying and receiving in the comfort of the home during any time of the day without visiting any physical store has changed the mindset of people. This trend has led the players to go online to increase their sales and reach to the consumers. The government is supporting the digital movement and hence e-commerce companies to be benefited due to the digital push and change in the manner of shopping. The logistics growth in e-commerce is the main differentiating factor in terms of customer satisfaction and service. It is estimated that the e-commerce retail sector to grow at a CAGR of 48%. Logistics to grow at a CAGR of 13%
Supply Chain
Products purchased online undergo a range of processes before they are finally handed over to the customers. The products are first collected from the seller by the logistic company. Then the products undergo a quality check process and finally, the products are packed and processed as per the delivery location of the order. The products are further shipped through different modes of transportation depending upon the nature of the product, delivery mode requested by the customer, etc. This whole process which involves tracking, ensuring quality checks, time management and overall experience is then outsourced by the online retailers to logistics companies which help the e-commerce retailers to manage this on their end.
Logistics benefit
The logistics sector will be benefitted with the rise in e-commerce platforms in the country in terms of supply of the products to the consumers. The e-commerce companies will have to manage the supplies and customer experience in a profound way and hence logistics growth should be managed properly. The logistics growth are a vital factor in the growth of the e-commerce business and hence the logistics will need to expand their operations to be better able to compete with its peers.
The e-commerce retailers are partnering with different logistic companies to use their services to give their customer a better experience of using their e-commerce platforms. Moreover, there are certain retailers which are developing their in-house logistics to address their logistics requirements. E-way Bills made the transition easier and infrastructure status to the sector added to the low-interest burden on loans, a boon in disguise.
Logistics challenges
There are various challenges being faced by logistic companies regarding these e-commerce retailers. Monitoring of delivery-related services, quality check of the products, ensuring timely delivery of the products, managing the returns, replacements or refunds of the customers, warehousing and monitoring of stock levels, handling cash received from the customers in cash on delivery orders etc are a few challenges which are being faced by the logistics companies.
Check Out Also: Rising Crude And Its Impact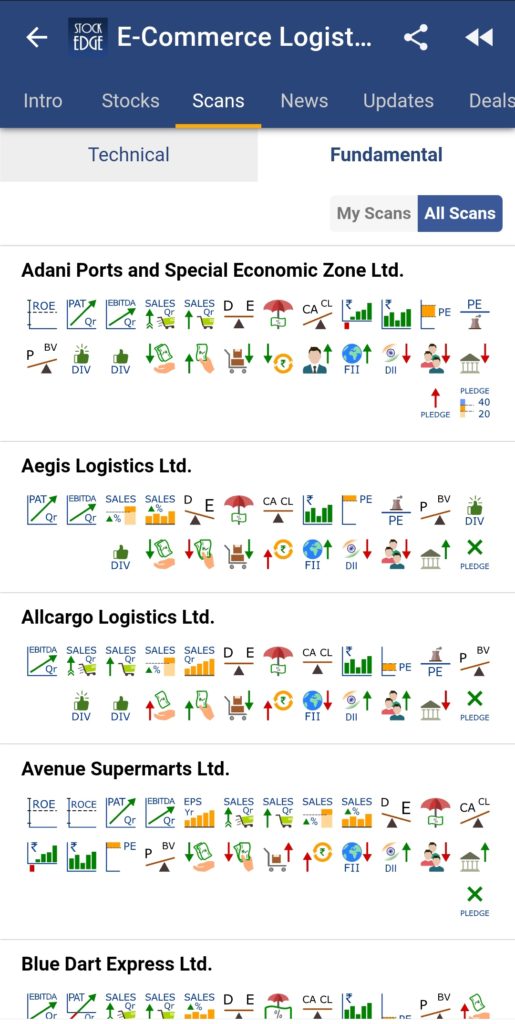 Where can you find them?
Under the Stockedge App in the Premium tab, we have a ready watchlist section that outlines some themes and stocks which can get impacted by various criteria like Government policies, the trade war, the monsoon, the rising crude, the rising rupee, etc. Here you can check out all the scans which the stocks fall under, all the news flow in the outlined stocks and any corporate announcements or corporate actions which have taken place for the stocks outlined. You can even check out if any bulk or block deals have happened for the chosen stocks. All in all, you can have a 360-degree outlook on the theme that is playing out. Thus if any of these themes catch markets fancy then you can know which stocks can generate the best return for you.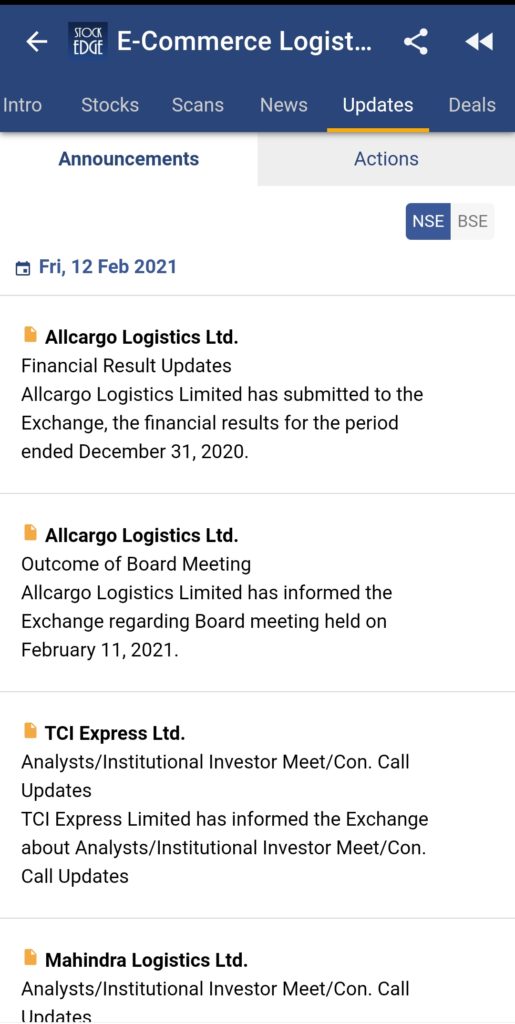 Bottomline
If you want to know more about the stocks impacted by the same then subscribe to know more about the premium features click here: Premium Features of StockEdge App and if you haven't subscribed to our app then click here to become a Premium member