Let's discuss about Stock Scanners. In today's fast-moving and Tech-savvy world "Time is money". To pick the right stock from 5000+ listed shares at the right time requires a lot of time and skills. There are 1000's of technical and fundamental parameters which Analysts/traders follow to identify their trade. Well, it is practically impossible to use all of them. But StockEdge has made it a reality by introducing stock scanners. We provide all the important parameters in the form of SCANS for you to identify the right stock with the click of a button.
What are Stock Scanners
Stock Scanners help you to scan multiple opportunities in Indian Stock market. It is a game changer for users in Indian equity markets. We have created over 200+ predefined scans which are updated Daily End of Day to help you in preparing for your next trading day.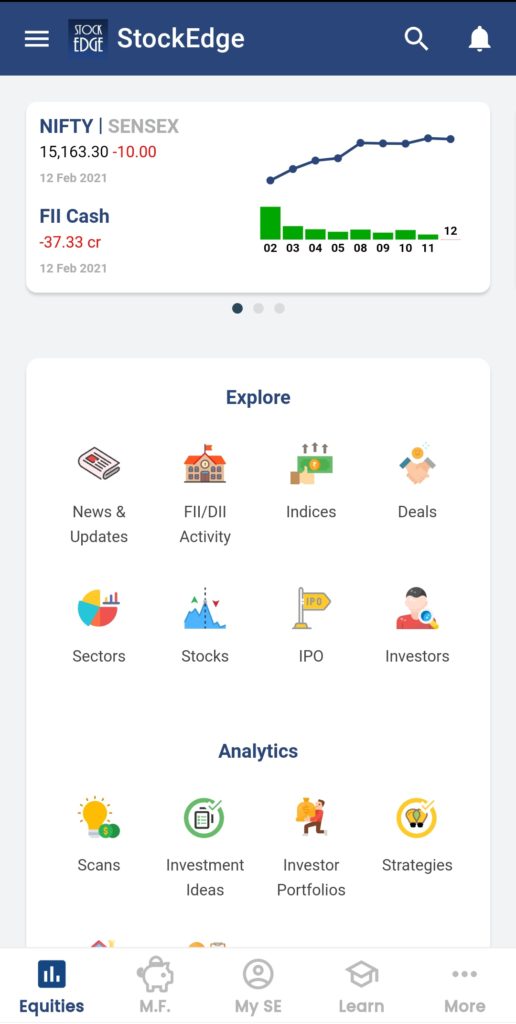 Identify potential trading ideas
Using this Scan section you can identify potential trading ideas, with a single click that too free of cost
Price Scans
Volume and Delivery Scans
Technicals Scans
Futures Scans & Options Scans
Candlesticks Scan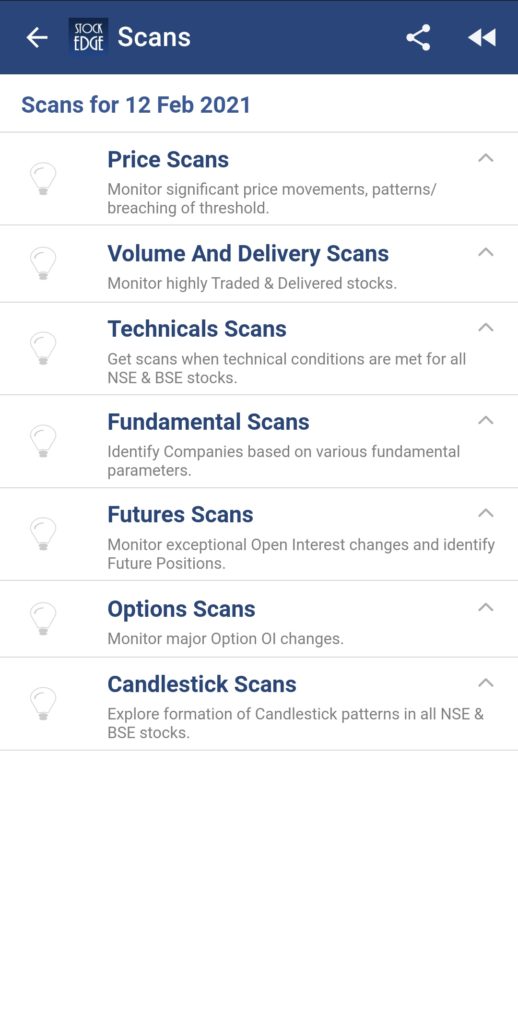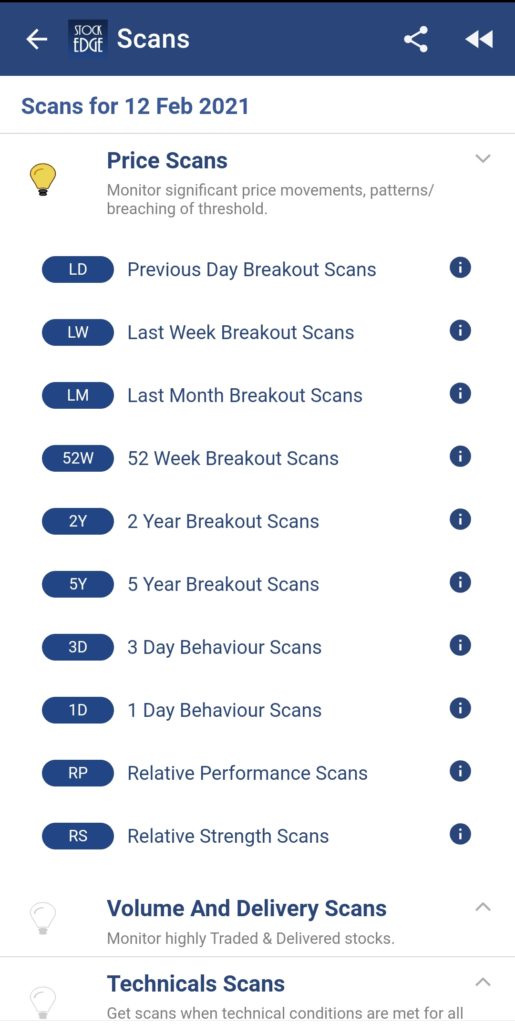 Technicals and Fundamental scans
Technical scans tell when to buy while fundamental scans tell what to buy, we have added more than 200 scans to ease your decision and save time.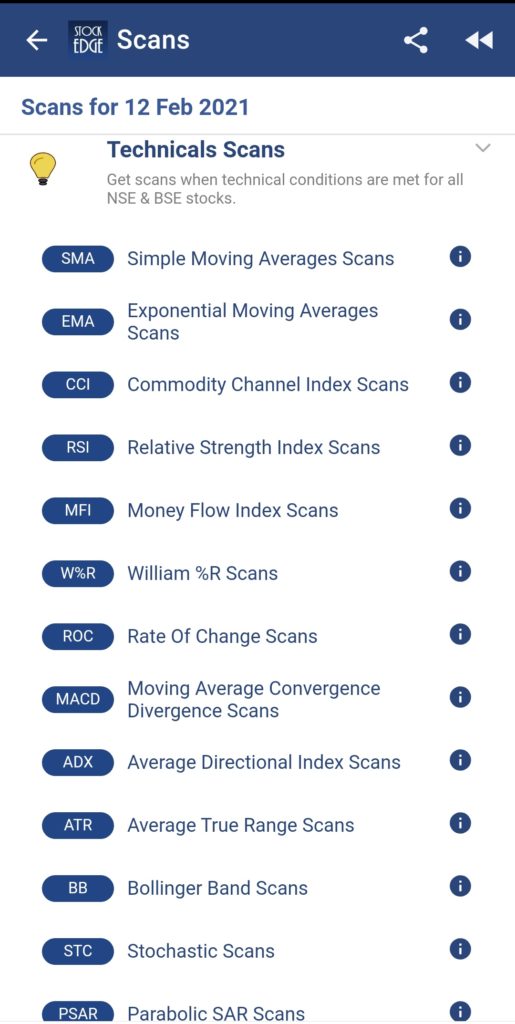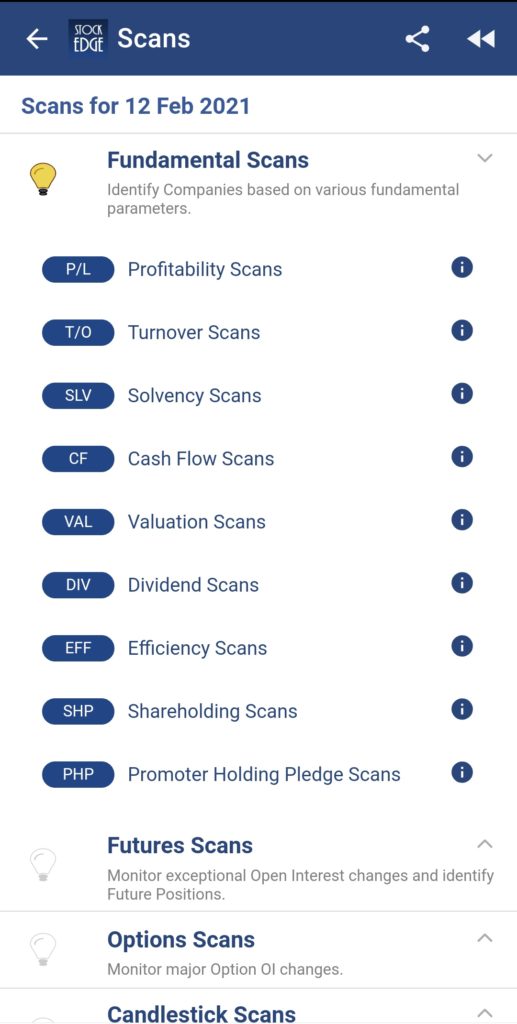 Avail the course on Elearnmarkets – Fundamental Scans
Integrated with stocks
To know if a particular stock should be bought tomorrow, click on the stocks for eg, Eicher Motors Scans section will give you a summary of all the technical and fundamental scans the stock has qualified and gives you an idea if you should enter the stock or not.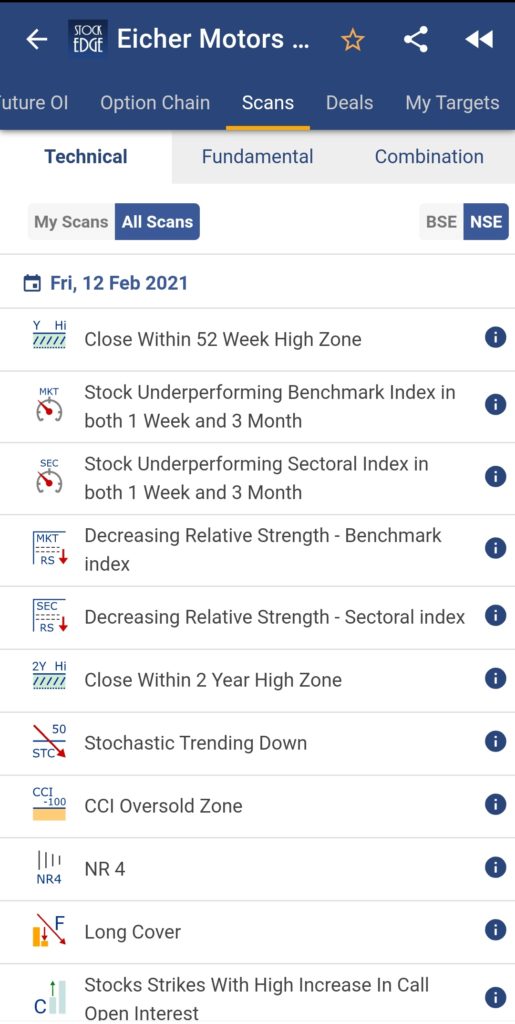 Integrated into My Watchlist
You can create your own watchlist from My StockEdge section, and clicking on Scans in that particular watchlist will give you a summary of all the stocks in the watchlist with the respective scans. You can also create Combination scans using 10 Scans and you will get a list of stocks that qualify the set criteria by simply clicking on the Combination Scan. For eg here, we created Watchlist of stocks in which FII has increased the shareholding and then clicking on scans gives a summary of the technical and fundamental performance of the stock.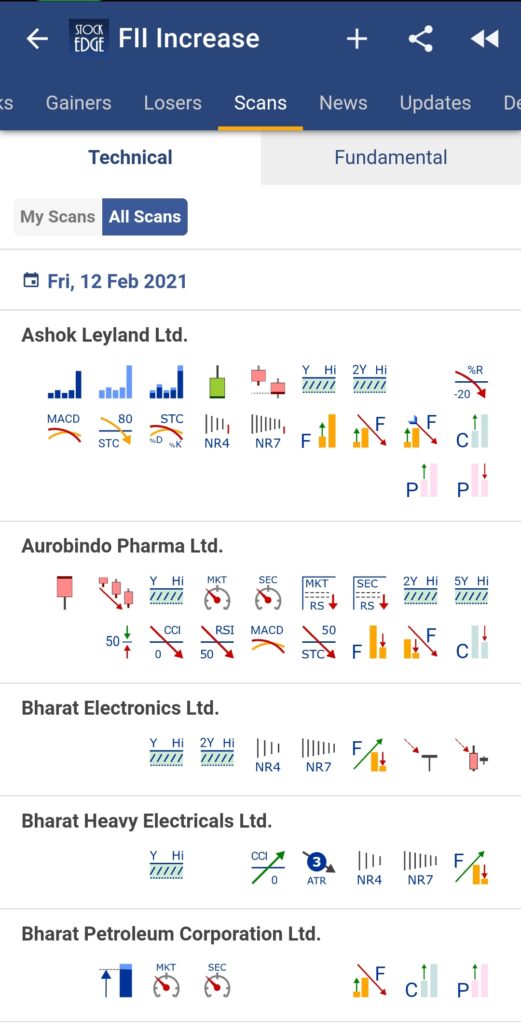 Combination Scans
If you are a premium user, you can also create your own Combination Scans using 10 Scans and you will get a list of stocks that qualify the set criteria by simply clicking on the Combination Scan. You can also access Ready Combination Scans which has intraday and swing strategies. These are pre-designed from a combination of multiple scans by our research team so that you can focus on identifying quick opportunities by simply clicking on them. To know more log on to blog.stockedge.com.
Bottomline
So StockEdge is the only app where you get filtered information, which helps in making your Analysis faster, better and easier. So what are you waiting for start using scans today and Become a profitable and smart trader cum investor.
Click here to become a Premium member