The TVS Group is India's leading supplier of automotive components and one of the country's most respected business groups. With a combined market capitalization of more than over Rs.61,950 Cr, the TVS Group employs a total workforce of close to over 39,000 employees.
Charting a steady growth path of expansion and diversification, it currently comprises around over 50 companies. These operate in diverse fields that range from two-wheeler and automotive component manufacturing to automotive dealerships, finance, and electronics. Uniting these multiple businesses is a common ethos of quality, customer service, and social responsibility.
Chennai's business scene is spotted with renowned business houses, some of which can follow back their history, in any event, a hundred years, however even among them, the TVS Group stands distinguished. The TVS Group is India's leading supplier of automotive components and one of the nation's most regarded business groups with a well-organized workforce of more than 39,000 representatives.
Major TVS Group Segments
This group, through joint endeavors with Multinational organizations has established numerous organizations leading the territory of Auto Ancillary. The point is to create in house all the segment fabrications required for Auto creation and serve other significant players also.
This system has played well for TVS Group. The greater part of the organizations from this gathering has performed well throughout the long term. The Investor cordial methodology from the organization has remunerated investors too.
1. TVS Motor Company Ltd. –
TVS Motor Company Limited is engaged in the manufacturing of motorcycles, scooters, mopeds, three wheelers, parts and accessories. The Company's cruisers incorporate Apache Series RTR, Phoenix 125, Victor, StaR City+, Sport and Max4R. Its bikes incorporate Jupiter, Wego, Scooty Zest 110, Scooty Streak and Scooty Pep +. It has around four manufacturing plants, roughly three situated in India and one in Indonesia (Karawang). The Company's TVSM Service (Beta) portable application highlights incorporate assistance plans, administration booking, and news and updates, among others. TVS Motor Company, the leader organization of TVS Group, is the third-biggest bike producer in India. The organization fabricates a wide scope of bikes from mopeds to dashing bikes. As of today's date, this is TVS Motor Company share price.
2. Sundaram Finance Ltd. –
Sundaram Finance (SFL) was promoted by Madras Motor Insurance Company a part of the reputed TVS Group. It turned into a public restricted organization in 1961 and opened up to the world in 1972. The main business of the company includes hire purchase and lease financing of commercial vehicles, cars and machinery. It also undertakes short-term activities such as bill discounting and commercial mortgage lending. SFL accomplished its administration position by an interesting mix of conventional traditionalism and sensible dynamism. As of today's date, this is Sundaram Finance share price.
3. Sundaram Fasteners Ltd. –
Started in 1966, Sundaram Fasteners Ltd. has grown into a global leader, manufacturing critical, high-precision components for the automotive, infrastructure, windmill and aviation sectors.
4. Sundaram-Clayton Ltd. –
Sundarm Clayton Ltd. is a leading supplier of aluminium die castings to automotive and non-automotive sector. Since commencing operation in 1962, the company has achieved many milestones and emerged as one of the preferred solution provider in machined and sub-assembled aluminium castings.
With the robust manufacturing driven by TQM, TPM, Lean practices and investments in state-of-the-art technologies, Sundaram Clayton is poised to serve the future needs of the industry in light metal castings. As of today's date, this is Sundaram-Clayton share price.
5. Wheels India Ltd. –
Wheels India, promoted by the TVS Group was started in the early 60's to manufacture automobile wheels. Wheels India fabricates wheels in specialized and budgetary joint effort with Dunlop Holdings, UK, (35.91% value stake). Presently, Wheels India has developed as a main producer of steel wheels for traveller vehicles, utility vehicles, trucks, transports, rural farm haulers and development gear in India. The organization supplies 2/3rd of the homegrown market prerequisite and fares 15% of the turnover to North America, Europe, Asia Pacific and South Africa. As of today's date, this is Wheels India share price.
6. TVS Electronics Ltd. –
TVS Electronics Ltd is one of the head IT Peripherals organizations in India. The organization is an aspect of the 99-year-old, USD 3.5 billion TVS Group, one of India's most seasoned and most believed business gatherings. They are occupied with the matter of exchange robotization data innovation (IT) items and solutions. The organization has two auxiliary organizations, to be specific Tumkur Property Holdings Ltd and Prime Property Holdings Ltd. The organization is an auxiliary of TVS Investments Ltd. Sundaram-Clayton Ltd is a definitive holding organization. As of today's date, this is TVS Electronics share price.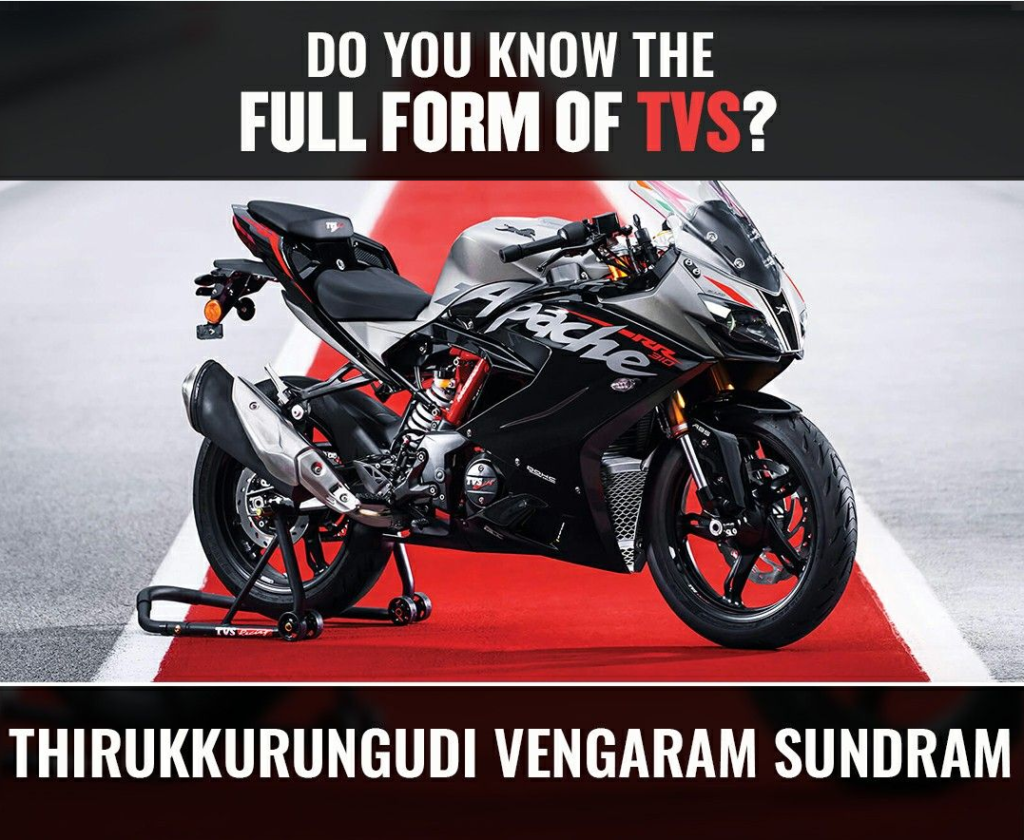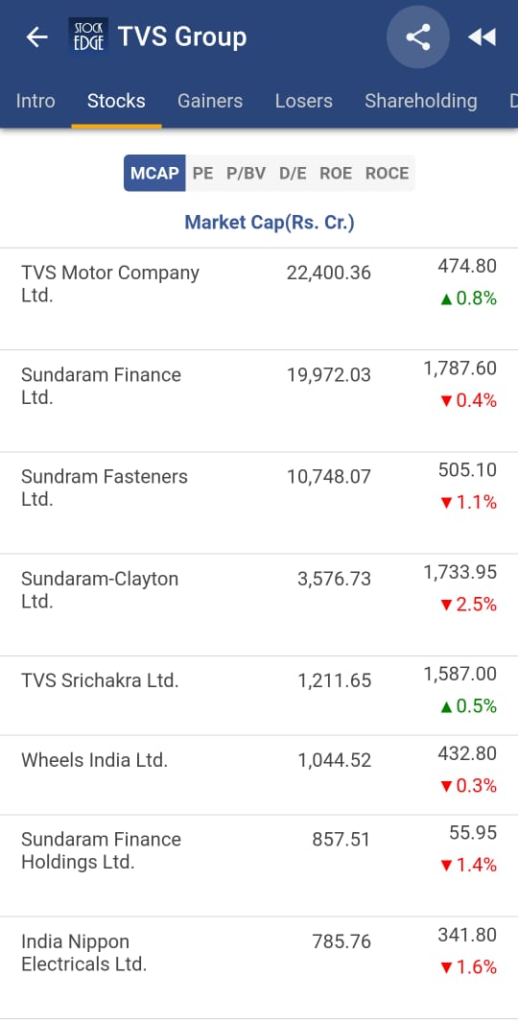 Differentiating Factors –
1. All-Pervasive Quality –
Notwithstanding the field they work in, TVS organizations are known for their relentless pledge to quality. Powerful cycles and severe controls underlie each movement, conveying substantial advantages to all partners from client to representative. While each organization in the gathering has accomplished critical achievements on its quality way, five organizations have won the desired Deming Award founded by the Union of Japanese Scientists and Engineers.
2. Uncompromising Ethics –
The TVS Group's notoriety for genuineness and solid business lead is probably the best resource. Worked by numerous individuals over numerous years, the gathering has a solid tradition of responsibility, honesty and straightforwardness. Its duty to serious greatness is joined with all out, inflexible respectability. Obligation towards society and nature has consistently been a solid power at the TVS Group.
3. People Focus –
The individuals that make up the TVS Group work in a situation of shared thoughts, endeavors and obligations. The gathering's history, set apart by long-standing connections, is declaration to the way that individuals have discovered professions with it and not simply occupations. Perceived for its fantastic human asset rehearses, the group fosters every individual to develop by leaps and bounds.
Watch the entire video on the Journey of TVS Group of Companies here:
Frequently Asked Questions
Which country brand is TVS?
TVS Group is an Indian conglomerate with its headquarters located in Madurai.
Bottomline:
Most of the success of the group is credited to the founder, TV Sundaram Iyengar who was a man of standards and a genuine visionary. During the 1930s, when riding a vehicle was as yet an inaccessible dream for some Indians, he had the vision to begin the first-ever rustic transport administration in Madurai.
His inventive and visionary thoughts, difficult work and assurance framed the base for 'TV Sundaram Iyengar and Sons Group of Companies', one of India's biggest modern combinations. The group began when Iyengar stretched out its administrations to the engine business, to engine administrations and other sectors over the next years. No big surprise then that today he is viewed as one of the best industrialists of his time. TV Sundaram Iyengar was additionally a forward mastermind and a severe adherent of Gandhian methods of reasoning. With the third and fourth generations taking in charge of the companies and developed support of the stakeholders, the TVS group has been growing by leaps and bounds in the Indian Industry.
Know more about TVS Group by using the Business Houses tab in the StockEdge Web Version.

Business Houses are one of the paid tools offered by the StockEdge App

Check out StockEdge Premium Plans.