Among stock trends, check out the top trending stocks identified by the StockEdge analysts.
Read about Neogen Chemicals and 4 other stocks below: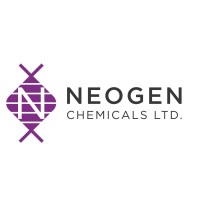 The shares of Neogen Chemicals Ltd. were trading at Rs.1764.35, up by 16.5% in today's trading session.
Neogen's business has some seasonal drivers, which causes the company to perform better financially in the second half of the fiscal year (October to March). According to the company, seasonal variation is driven by strong demand from Europe, as orders tend to ramp up in October-November and then accelerate after the holiday season. As of today's date, this is Neogen Chemicals share price.
Demand for lithium-based chemicals is typically high in the fourth quarter, as demand from the HVAC segment, a key usage area, is linked to capital expenditure that enjoys 100% depreciation benefits for airconditioning/cooling machines. The demand for agrochemicals is tied to the crop cycle and is higher in the second half of the year, according to the company's earnings presentation.
Given the strong demand visibility, management said it has accelerated construction on the company's Phase II expansion project, which will be completed in October 2021. The Phase II expansion was originally scheduled to begin near the end of the current year.
For the July-September quarter (Q2FY22), Neogen recorded accelerated revenue momentum of Rs 113.2 crore, up 38% from Rs 82.0 crore in the corresponding quarter last year. Profit after tax (PAT) increased 51% year on year to Rs 11.2 crore, up from Rs 7.4 crore in Q2FY21. According to Neogen Chemicals, this was driven by higher capacity utilisation, which was aided by a positive contribution from Phase | expansion.
Neogen Chemicals is one of India's leading producers of specialty chemicals based on bromine and lithium. Its specialty chemicals product offerings include both organic and inorganic chemicals. Its products are used in pharmaceutical and agrochemical intermediates, engineering fluids, electronic chemicals, polymer additives, water treatment, construction and aroma chemicals, flavours and fragrances, specialty polymers, chemicals, and vapour absorption chillers — OEMs.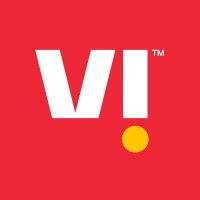 The shares of Vodafone Idea Ltd. were trading at Rs.14.14, up by 12.7% in today's trading session.
According to a report by CNBC-Awaaz, the Department of Telecommunications (DoT) has begun releasing bank guarantees (BGs) worth Rs 20,000 crore issued by Bharti Airtel and VIL. As of today's date, this is Vodafone Idea share price.
Vodafone Idea was up by more than 40% after the company raised its prepaid tariff by 20-25% beginning November 25, 2021. VIL increased its prepaid tariff plans by 20-22% across the board and 25% in the base entry level voice (2G plan) on November 23, similar to Airtel. The new plans, according to the company, will begin the process of increasing average revenue per unit (ARPU) and will aid in addressing the industry's financial stress.
VIL chose to postpone the payment of Adjusted Gross Revenue (AGR) and Spectrum installments for four years. The deferral of spectrum dues will result in liquidity of approximately Rs 589 billion over a four-year period (approximately Rs 147 billion annually), according to the company's investor presentation.
VIL also stated that it is in talks with the Department of Telecommunications (DoT) to determine the final amount of AGR in accordance with the Supreme Court (SC) order. The reduction in bank guarantees will reduce the bank's exposure to VIL and aid in ongoing discussions with banks and other lenders. It stated that the digital transformation, enhanced customer experiences, and partnerships would drive cash generation.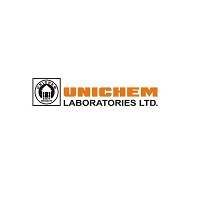 The shares of Unichem Laboratories Ltd. were trading at Rs.251.15, up by 12.5% in today's trading session.
The stock has been rallying after the company announced that it has received ANDA approval for its Aripiprazole tablets USP from the United States Food and Drug Administration (USFDA). As of today's date, this is Unichem Laboratories share price.
Aripiprazole tablets are prescribed for Schizophrenia and Irritability caused by Autistic Disorder. According to the company, the product will be commercialised from Unichem's Ghaziabad Plant.
"The company has received ANDA approval from the United States Food and Drug Administration (USFDA) for its Aripiprazole tablets USP, 2 mg, 5 mg, 10 mg, 15 mg, 20 mg, and 30 mg to market a generic version of Otsuka Pharmaceutical Company's Abilify tablets, 2 mg, 5 mg, 10 mg, 15 mg, 20 mg, and 30 mg," Unichem Labs said in a press release.
Unichem Laboratories, manufactures formulations, pharmaceuticals, and active pharmaceutical ingredients (APIs). The late Amrut Mody, a pioneer in the Indian pharmaceutical industry, founded the company.
Among the therapeutic areas covered by the company's products are gastro-intestinal, cardiovascular, diabetes, psychiatry, neurology, anti-bacterial, anti-infective, and pain management.
The shares of Amber Enterprises India Ltd. were trading at Rs.3257.95, up by 7.3% in today's trading session.
The stock has been rising since the company entered into definitive agreements with Pasio India (Pasio) and acquired a 73 percent stake in Pasio's equity share capital, which is engaged in the business of (i) cross flow fans and its plastic parts, (ii) fans and fan guard for outdoor units of room air conditioners, (iii) plastic parts for water dispenser and refrigeration applications (other than automobile industry), and (iv) plastic parts for seats of trucks, tractors and buses (Business). As of today's date, this is Amber Enterprises share price.
Pasio is acquiring the business from Pee Aar (a private limited company), one of India's leading cross flow fan manufacturers, along with other plastic components for various industries, on a slump sale basis during the fiscal year 2021-22.
With the aforementioned acquisition of a 73 percent stake in Pasio's equity share capital, Pasio has become a subsidiary of Amber Enterprises India with effect from December 1, 2021.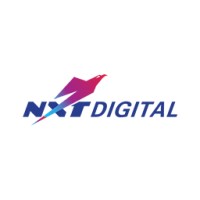 The shares of NXTDigital Ltd. were trading at Rs.3185.40, up by 1.4% in today's trading session.
The stock rallied after NXTDIGITAL announced that its rights Issue was subscribed by 1.94 times or 194 per cent. Against an issue size of Rs 288.61 crore, the company has received Rs 560.13 crore. As of today's date, this is NXTDigital share price.
"The company's rights issue of equity shares at a ratio of 2 shares for every 5 shares held in the company (for a total of 9.6 million shares) that closed on November 29th, 2021 was subscribed to 1.94 times. The overwhelming response reflects shareholders' confidence in the company and validates the media group's vision of continuing to transform into an end-to-end digital solutions platform "According to NXTDIGITAL.
According to management, the company has been taking deliberate steps to liquidate non-core assets and thus reduce its debt. "In line with the company's debt-reduction goals, the company has already received 25% of the total consideration of Rs 69.30 crore from the sale of land in Hyderabad. Given that the conditions precedent for the sale have been met within the agreed-upon timelines, the Company anticipates that the transaction will close before the end of the fiscal year and that the entire proceeds will be realised "Management stated.
NXTDIGITAL is the global Hinduja Group's media division. The media and communications firm is India's leading integrated digital delivery platforms provider, with operations in digital cable, satellite (HITS), broadband, content syndication, and teleshopping.
To get more detailed analysis and Reports on Stocks, visit our Edge Report Section by subscribing to our StockEdge premium plans
Disclaimer: This document and the process of identifying the potential of a company have been produced for only learning purposes. Since equity involves individual judgments, this analysis should be used only for learning enhancements and cannot be considered a recommendation on any stock or sector.