Among stock trends, check out the top trending stocks identified by the StockEdge analysts.
Check out these top 5 stocks below: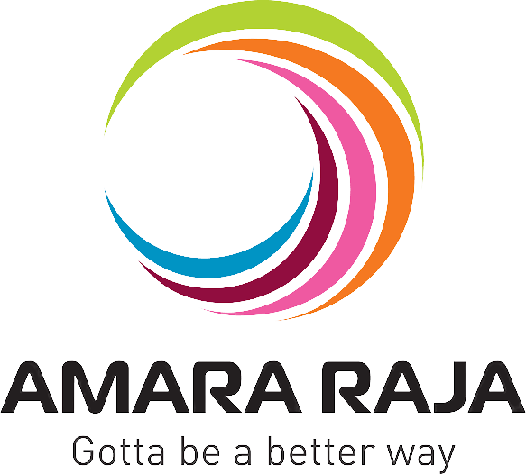 Amara Raja Batteries is considering acquisitions in the new energy sector, as well as the establishment of an overseas facility and a possible buyout in its lead acid battery business. Even as it awaits the outcome of the 18,100 crore Performance Linked Incentive scheme for Advanced Cell Chemistry batteries, which will pave the way for its proposed $1 billion investment in a Gigafactory, its management is looking for more strategic investments in the lithium ion and related areas.
On the same day that it invested $5 million in Log 9 Materials, a Bengaluru-based advanced battery start-up, where other investors contributed $3.5 million; PLI insurance plan ARBL Executive Director Vikramadithya Gourineni stated that the investment is in line with the plans to invest in cutting-edge technologies to accelerate its evolution towards becoming a 'Energy & Mobility' enterprise."
This will allow the company to carry out the plans for a $1 billion investment over a ten-year period. Meanwhile, the company is considering more strategic investments in start-ups in related fields. As the company grows the lead acid battery business, the company then plans to increase exports to markets such as South East Asia, the Middle East, Africa, and other markets. ARBL exported approximately 3 million batteries last year, accounting for approximately 12% of THE total revenue. It intends to increase this to more than 68 million." "Due to local duties and taxes, the company may have to build a new plant in other markets or even buyout existing companies to grow the market there in order to increase exports." The company is looking into buyouts, though nothing has been finalized as of yet. As of today's date, this is Amara Raja Batteries share price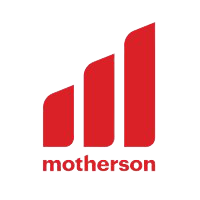 Motherson Sumi Systems Ltd reported a consolidated net profit of 368 crore for the first quarter ended June 30, down 57% from the previous year's fourth quarter profit of 848 crore on Tuesday. MSSL reported a consolidated net loss of 1,121.60 crore in the same quarter last fiscal, according to a statement. Consolidated total revenue from continuing operations was 16,157 crore in the April-June quarter, a 5% decrease from the previous quarter's figure of 16,972 crore. As of today's date, this is Samvardhana Motherson International Ltd
However, revenue nearly doubled from 8,348 crore to 9,348 crore on a yearly basis (April to June 2020). Production has been halted. The company reported that irregular production stoppages by original equipment manufacturers (OEMs) around the world due to supply chain constraints had an impact on its profitability during the quarter. According to the company, revenue in India was also impacted in the current quarter due to an OEM production shutdown for the majority of May. "We have seen many localised and unpredictable challenges this quarter, such as lower OEM production due to semiconductor chip shortages, higher commodity and logistics costs, and so on.
Despite difficult market conditions, the team has produced positive results. We anticipate that these headwinds will subside in the coming quarters as demand for personal mobility remains strong." MSSL Chairman Vivek Chaand Sehgal stated. According to him, supply chain disruptions caused by global semiconductor and other material shortages are likely to be headwinds for OEM production in the short term, but are expected to improve by the second half of this year. Reorganization of the group MSSL announced on July 2 that its board of directors had approved a group reorganization plan that included the demerger of its domestic wiring harness (DWH) business into a new company Motherson Sumi Wiring India Ltd. Following that, Samvardhana Motherson International Ltd (SAMIL) would merge into MSSL in order to consolidate 100% ownership of Samvardhana Motherson Automotive Systems Group BV (SMRPBV) and to bring all auto component and allied businesses in SAMIL under MSSL. MSSL stated that the demerger of DWH into MSWIL meets the regulatory criteria for a discontinued operation, and thus the DWH business has been disclosed as discontinued operations in consolidated financial results.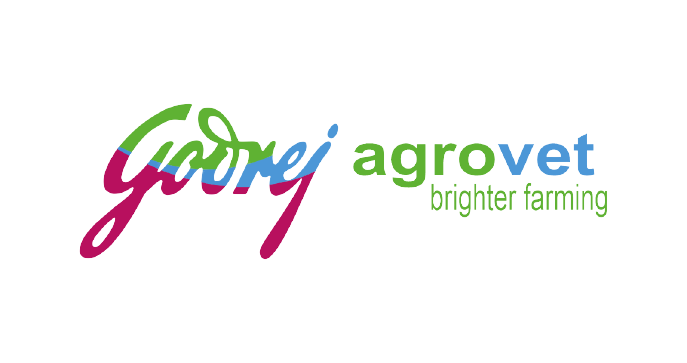 Godrej Agrovet Ltd. a diversified agribusiness company, reported a 10.3 % increase in net profit for the quarter ended June 30, to 95.41 crore from 86.47 crore in the same period last year, owing to higher sales of animal feed and vegetable oil. Total income was up 34% year on year to 1559.52 crore from 1163.60 crore in the same period last year. Consolidated net profit increased 4.1% to 104.75 crore in Q1 of FY22, up from 100.59 crore in the previous quarter. Consolidated income increased by 28% to 2,003.21 crore (up from 1,562.43 crore in the same quarter last year).
"It was one of the best quarterly performances for the animal feed business, with segment results increasing by 32.5 %, aided by volume growth and R&D benefit realisation." Vegetable oil benefited from higher oil prices and reported segment results of 32.6 crore, a 4X increase year on year," said Balram Singh Yadav, Managing Director of Godrej Agrovet. A subsidiary will suffer a loss. Creamline dairy, Godrej Agrovet's dairy subsidiary, reported an EBITDA loss of 3.1 crore due to an increase in procurement costs. Revenues from the animal feed business increased by 34% to 1001.29% in the June quarter (compared to 748 crore in the same quarter last year). Similarly, the vegetable oil business increased by 83% to 288.84 crore (up from 157.37 crore). During the quarter, revenue from the crop protection segment increased by 15% to 369.22 crore (from 320.84 crore), while revenue from the dairy business increased by 13% to 266.53 crore (from 236.47 crore).
The poultry and processed foods business increased by 7.3% to 177.59 crore (from 165.46 crore). The recovery process is picking up speed. "The second wave of Covid19 has had a significant impact on the economic recovery seen in the previous quarter, particularly in rural India, which had a much stricter lock down. However, the recovery has accelerated since July, with macroeconomic indicators improving month on month and rainfall covering most of India in July. We anticipate a faster recovery in the second half of the year as vaccination rates rise, leading to a return to normal business operations," Yadav said. As of today's date, this is Godrej Agrovet share price
Check out more trending stocks at out Trending Stocks section.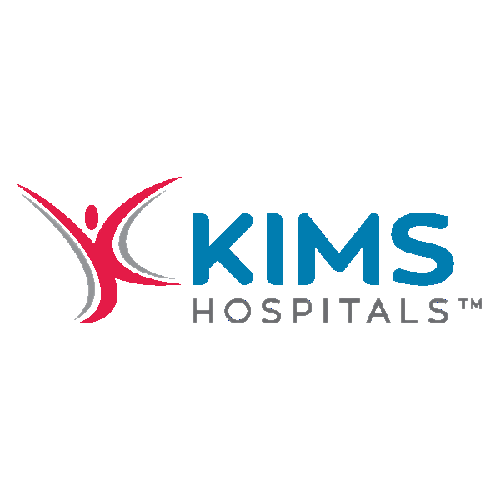 Krishna Institute of Medical Sciences was up by 8.3% to Rs 1274.90 in todays trading session after the company reported a strong 57% increase in consolidated profit after tax PAT at Rs 92.0 crore for the quarter ended June 2021 (Q1FY22).
Ebitda increased 41% quarter on quarter (QoQ) to Rs 147.9 crore, while margins increased 200 basis points (bps) to 31.0% in Q1FY22 from 29.0% in Q4FY21.
Consolidated revenue increased 31.6% year on year to Rs 477.50 crore, up from Rs 362.70 crore in the previous quarter. As of today's date, this is Krishna Institute of Medical Sciences share price
The company stated that growth in Q1FY22 was due to contributions from the ECMO and Heart & Lung Transplant programmes, which more than doubled compared to the previous quarter, as well as higher Covid patient occupancy. Vaccination revenue, RTPCR tests, Covid home care, and Covid hotel packages also played a significant role, according to the company.
While critical surgeries such as transplants and trauma were not impacted, elective surgeries were. However, the company has now noticed that OP footfalls are returning to near normal levels, and IP numbers are increasing significantly. Despite the sporadic spikes reported in a few parts of the country, the management is confident that this will return to near normal in the near future, despite the government's strong push for vaccinations.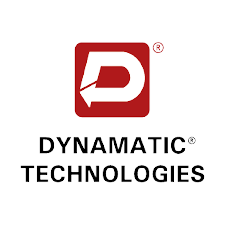 Dynamatic Technologies has risen 28% in the last three trading days after high-net-worth individuals (HNIs) and well-known fund managers Madhusudan Kela and Sunil Singhania purchased a stake in the company on the open market on Tuesday.
According to exchange data, on August 10, Madhusudan Kela purchased 44,700 shares of Dynamatic Technologies at a price of Rs 1,618.9 per share in a bulk deal on the BSE, while Sunil Singhania's investment firm Abakkus Asset Manager purchased 125,000 shares of the company at a price of Rs 1,617 per share in a bulk deal.
Meanwhile, according to the company's disclosures, Udayant Malhoutra and Wavell Investments Private, the promoters of Dynamatic Technologies, have collectively sold 250,000 equity shares, representing 3.94% of the company's stake, via open market. As of today's date, this is Dynamatic Technologies share price
To get more detailed analysis and Reports on Stocks, visit our Edge Report Section by subscribing to our StockEdge premium plans
Disclaimer: This document and the process of identifying the potential of a company has been produced for only learning purposes. Since equity involves individual judgments, this analysis should be used for only learning enhancements and cannot be considered to be a recommendation on any stock or sector.