Check out these top 5 stocks below: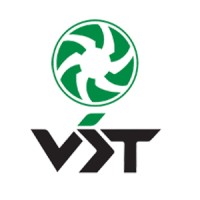 VST Tillers Tractors Ltd. reported a turnover of Rs.193.60 cr in Q1FY22, up 32.39% from Rs.146.24 cr in Q1FY21.
VST Tillers Tractors Ltd. reported a profit after tax (PAT) of Rs.24.01 cr for the quarter ended June 30, 2021, a 40.7% increase YoY. Profit Before Tax (PBT) increased by 49.14% year on year to Rs.31.20 cr in Q1FY22 from Rs.20.92 cr in Q1FY21. As of today's date, this is VST Tillers Tractors share price

EBIDTA margin increased to 18.11% in Q1FY22 compared to 16.47% in Q1FY21. Tillers revenue was 94.5 crore in Q1 FY22, up from 72.4 crore in Q1 FY21, a 30% increase YoY. The revenue from the tractor segment was 69.4 crore, up from 52.9 crore in Q1 FY21, representing a 31% increase YoY.
During the quarter, VST Tillers Tractors set up a precision implement division. To strengthen its position in the compact tractors segment, the company has initiated the launch of its New Generation Range of Tractors.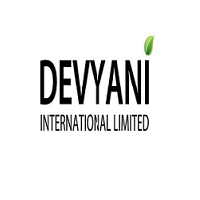 Devyani International Ltd. made a strong debut on the both the exchanges, listing with a 56% gain on Monday. The stock which is the largest franchisee of Yum Brands in India got listed on the NSE at 140.90 and on the BSE at 141 per share, representing a premium of 56% over its issue price of 90. The company raised Rs.1,838 cr in its initial public offering, which drew a strong response from all types of investors. The IPO was subscribed to 116.70 times. The portion reserved for retail investors was subscribed to 39.48 times, 95.27 times for QIB, and 213.06 times for non- institutional investors. As of today's date, this is Devyani International share price
The reserved quota employee was subscribed to 4.70 times. The company had previously raised Rs.824.87 crore prior to the issuance.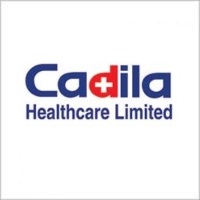 Cadila Healthcare Ltd., a pharmaceutical company, announced on Tuesday that it has received preliminary approval from the US Food and Drug Administration to market Lenalidomide capsules, which are used to treat various types of cancer.
Zydus Cadila has received preliminary approval from the US Food and Drug Administration (USFDA) to market Lenalidomide capsules in strengths of 2.5 mg, 5 mg, 10 mg, 15 mg, 20 mg, and 25 mg. The drug will be manufactured at the group's formulation manufacturing facility in Ahmedabad's SEZ, it added.
Lenalidomide is used to treat a variety of cancers. It works by slowing or stopping the growth of cancer cells. It is also used to treat anaemia in patients with certain blood/bone marrow disorders, according to the statement. The group now has 320 approvals and has so far filed over 400 abbreviated new drug applications (ANDAs) since the commencement of its filing process, it added. As of today's date, this is the share price of Cadila Healthcare Ltd.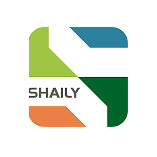 Shaily Engineering Plastics Ltd. announced on Tuesday that its Board of Directors approved the issuance of up to 8,55,072 equity shares on a preferential basis at a price of Rs. 1,755 each, for a total of Rs. 150.06 Crore. As of today, this is shaily engineering share price

"This fundraise will be deployed for the company's long-term growth over the next 12-18 months," said Amit Sanghvi, Managing Director of Shaily Engineering Plastics Limited. The funds will be used to invest in the healthcare, toy, and home furnishings business."
This investment will allow the company to leapfrog into the next phase of growth and strengthen the relationship as a strong supplier to global brands," Sanghvi added.

LightHouse Funds will contribute Rs.90 cr to the total Rs.150.6 cr raised, with White Oak Capital contributing the remaining Rs.60.06 cr.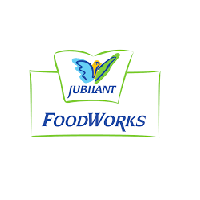 The shares of Jubilant FoodWorks Ltd. hit a new 52 week high of Rs. 4166.40; up by 7% on the BSE in today's trading session on strong growth prospects. The Jubilant Foodworks Ltd. has increased by 28.45% in last one month following a good set of numbers for the quarter ended June 2021 (Q1FY22), while the benchmark index S&P BSE Sensex has increased by 4.68%.
Despite the second wave of Covid-19 disrupting operations, JFL reported a consolidated net profit of Rs 69.06 crore in the first quarter ended June 30, aided by higher revenues. In the same quarter last year, it had a consolidated net loss of Rs 74.47 crore. EBITDA margins remained constant in Q1FY22 at 24.1 %, compared to 24.3 % in Q4FY21. As of today's date, this is Jubilant FoodWorks share price
Its revenue from operations in the first quarter was Rs. 893.19 crore, compared to Rs 388.41 crore in the same period last year, when operations were also disrupted by the pandemic. With vaccinations well underway, management believes the worst is behind them and is confident of delivering strong, sustained growth in the coming months.
The financial risk profile is supported by a debt-free status, a strong net worth, and high financial flexibility. The company has been debt-free for the past three fiscals. The net worth of the company was Rs 1,497 crore as of March 31, 2021, and is expected to increase further, backed by healthy accretion to reserves.
On August 12, 2021, CRISIL Ratings reaffirmed its 'CRISIL A1+' rating on JFL's commercial paper programmed. "The rating continues to reflect the company's established market position in the QSR segment, a strong supply-chain network, favorable changes in the operating environment, and a strong financial risk profile.
To get more detailed analysis and Reports on Stocks, visit our Edge Report Section by subscribing to our StockEdge premium plans
Disclaimer: This document and the process of identifying the potential of a company has been produced for only learning purposes. Since equity involves individual judgments, this analysis should be used for only learning enhancements and cannot be considered to be a recommendation on any stock or sector.
Also visit StockEdge to read more blogs.