Among stock trends, check out the top trending stocks identified by the StockEdge analysts.
Check out these 4 stocks below: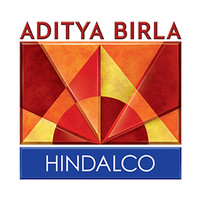 The shares of Hindalco Industries Ltd. were trading at Rs.430.55, up by 2.3% in today's trading session.
As of today's date, this is Hindalco Industries share price
The company has budgeted $2.5­3 billion in Capex over the next five years. Kumar Mangalam Birla who is the Chairman stated that the company is on track to implement organic growth projects totaling more than $1 billion in capital expenditures for Utkal alumina expansion, various aluminium and copper downstream expansions, and specialty alumina projects.
Novelis' CAPEX will be invested primarily in auto finishing line expansions in the United States and China, as well as rolling and recycling capacity expansions in Brazil. "These investments will advance the strategy of building a more predictable and resilient business model," Birla said in a virtual annual meeting on Monday.
The Company reported a net profit of 2,787 crores in the quarter ended June 30, compared to a net loss of 709 crores in the same period last year, owing primarily to higher realization and a better contribution from its overseas subsidiary, Novelis.
Novelis reported a record quarterly EBITDA of 4,090 crore (up from 1,919 crore) due to increased demand for innovative and sustainable aluminum products. "The last 18 months have been among the most difficult for the industry, with an unprecedented passage of time that has tested the resilience of corporations and individuals." "It has been energizing to see how the Hindalco ecosystem evolved and thrived during this turbulent period," he added.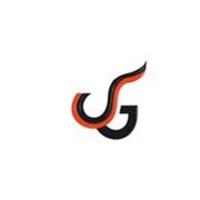 The shares of Steel Strips Wheels Ltd. were trading at Rs.1788.40, up by 5% in today's trading session.
As of today's date, this is Steel Strips Wheels share price
The stock has risen 6% in two days after the company signed a memorandum of understanding (MOU) with Western Hemisphere for more than $105 million (Rs. 800 crores).
"SSWL has signed an MoU with Western Hemisphere for close to $105 million, which would cover the supply of Steel and Aluminum wheels for a minimum of three years," the company said in an exchange filing on Monday, August 23, 2021.
Steel wheel supplies will begin in Chennai and Dappar by September 2021, and aluminium wheel supplies will begin in Mehsana by the end of December 2021. According to the company, this demonstrates customers' strong confidence in SSWL's ability to develop long-term strategic partnerships.
Steel Strips Wheels Ltd., founded in 1985, is a subsidiary of the Steel Strips Group, which is headquartered in Chandigarh. The company manufactures single-piece steel wheel rims with diameters ranging from 10 to 30 inches for scooters, passenger cars, utility vehicles, and tractors.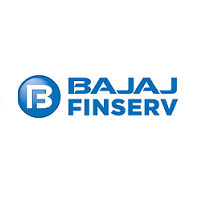 The shares of Bajaj Finserv Ltd. were trading at Rs.15896.70, down by 3.5% in today's trading session.
As of today's date, this is Bajaj Finserv share price
The stock had risen 2% on BSE in today's intra-day trade hitting a 52 week high of Rs.16807.60 after the company announced that it had received in-principle approval from the Securities and Exchange Board of India (Sebi) to sponsor a mutual fund. The stock was up by 7.9% on Tuesday.
In an exchange filing on Tuesday, Bajaj Finserv said it had received Sebi approval to establish a mutual fund. As a result, the company would establish an asset management company (AMC) and a trustee company, either directly or indirectly, i.e. through a subsidiary.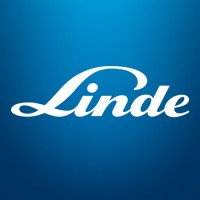 The shares of Linde India Ltd. were trading at Rs.2561.50, up by 12% in today's trading session.
As of today's date, this is Linde India share price
The stock rose after the Delhi government announced the Medical Oxygen Production Promotion Policy 2021 on Friday, with the goal of increasing oxygen production in the national capital through either new manufacturing enterprises or expanding the production capacity of existing units.
Linde India reported strong results for the first half ended June 2021 (H1CY21), with its consolidated profit before tax increasing 131% year on year (YoY) to Rs 201.8 crore, compared to Rs 87.2 crore in the same period last year. On a year-over-year basis, consolidated revenue from operations increased by 53.6 percent to Rs 960.6 crore.
The Covid-19 pandemic has highlighted the importance of increasing hospital infrastructure in the country, as well as medicine and oxygen supplies, which bodes well for the company.
Linde India is a 75% subsidiary of The BOC Group Ltd, UK (a wholly-owned subsidiary of Linde AG and a member of the Linde Group) and one of the largest players in the domestic gases market. With operations in 100 countries, the Linde Group is the world's leading supplier of industrial, process, and specialty gases.
To get more detailed analysis and Reports on Stocks, visit our Edge Report Section by subscribing to our StockEdge premium plans
Disclaimer: This document and the process of identifying the potential of a company have been produced for only learning purposes. Since equity involves individual judgments, this analysis should be used for only learning enhancements and cannot be considered to be a recommendation on any stock or sector.
Also visit StockEdge to read more blogs.