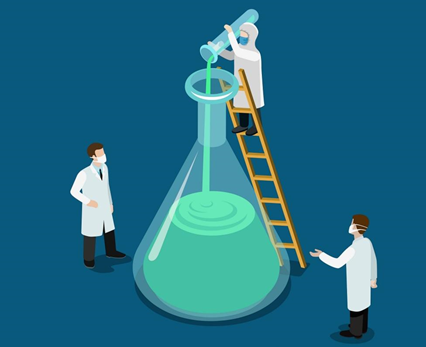 The Story
Alkyl Amines is a lead manufacturer of aliphatic amines which is a key ingredient used in the chemical & pharmaceutical industries. In fact, Alkyl Amines and Balaji Amines are the only two companies that now account for >90% market share of aliphatic amines and amine-based derivatives in India. Rashtriya Chemicals & Fertilizers, the third-largest player, is commanding only a single-digit market share. As of today's date, this is Alkyl Amines Chemicals Ltd. share price.
Ready for the Business Analysis of Alkyl Amines?
Alkyl Amines have basically 3 segments in the business- the first being the aliphatic amines followed by amines derivatives and specialty chemicals. Are you already scared of such heavy chemistry jargon that, in all probability, you last studied in your chemistry classes? Don't worry, we don't need to use these in solving any chemical equations right now!
So coming back to the first segment, basically, there are two types of aliphatic amines – ethyl amines and methylamines and the two are used to make different derivative products. These products are used in the pharmaceutical industry as raw materials or an intermediate solvent which brings in 50-60% of the revenue just from the pharmaceutical and agrochemical businesses.
The second segment is Amine Derivatives which contributes around 15% to its revenues. DMA HCL is one such derivative of methylamines. Now you must be wondering as to why I need to know about DMA HCL? Well, it's important and you will know "why soon". Both Alkyl Amines and Balaji Amines are major producers of DMA HCL (Dimethylamine hydrochloride), which is primarily used as an intermediate in the production of ranitidine.
Just so that you know, ranitidine is the same ingredient used in the making of ZINETAC/ RANTAC D TABLETS – The name rings a bell, right? Yes, it's the same tablet often used to treat stomach ulcers, heartburn, and acid reflux. Ranitidine is also used as an ingredient in diabetic drugs such as Metformin, etc.
The third segment is specialty chemicals which contribute more than 25% to the revenue. Coming to the major product which Alkyl Amines focuses on is Acetonitrile. This is a solvent that is used in the production of insulin and antibiotics.
Why are there only a few players in India?
The business is capital intensive in nature and takes long lead times in obtaining government environmental clearances. Customer product approvals also present formidable challenges for new entrants. Due to this, potential entrants have a disadvantage in comparison to established incumbents such as Alkyl Amines and Balaji Amines, who have been able to scale up and build strong customer relationships over the years.
Alkyl Amines Number Game
Well, it's time for us to crunch some numbers! The financials of the company. Alkyl Amines revenue has grown 157% between FY16 and FY21 — from 484 to 1242 crores. Net profit has grown by a whopping 51% from 50 crores to 295 crores. EBITDA margins expanded from 17.85% in FY16 to 35.10% in FY 21. The growth has been so remarkable that the company's share price has grown by 209% from the last year.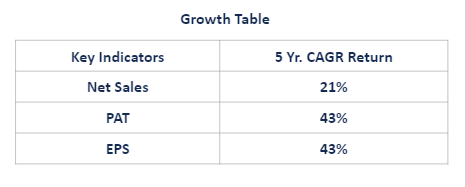 Who is sailing the ship?
Overall, the company is run by highly competent management led by Yogesh Kothari who leaves no stone unturned in his efforts to launch new products. That's because he is a technocrat who has skin in the game. This gives an edge to the company because the promoter also comes from the same background and the chances of product expansion become high as they already have a well-established R&D team.
To make a new product sellable in such a business, one must be patient and find new applications of the product for clients. For eg:-, The management launched DMAPA more than a decade ago, and for the first time in 15-16 yrs, they started seeing market growth for the product. You must be wondering what took so long? Well, it was, due to the growth of the underlying industry – personal care.
According to the management, acetonitrile is one such complex product with only three global players and was developed in-house. The company started in 1979 and the first plant was commissioned in 1982 at Patalganga to produce ethyl amine using 'Leonard Process Company technology'.
The Road Ahead
For FY 22-23, the company expects to spend around 200 crores on CAPEX. The company controls 40% of the domestic acetonitrile market, with the remainder primarily imported. The acetonitrile plant expansion is scheduled to be completed by 2HFY22, and the company sees a significant opportunity in this product.
Specialty products are gaining traction and performing well, resulting in higher margins in FY21. The margin of specialty chemicals is expected to remain in the same range in the future. However, the margins may be impacted due to an increase in the price of raw materials like acetic acid.
If you liked our story, show us some love by sharing it with your friends and family.
Until then, stay tuned for the next blog and keep watching this space for our midweek and weekend editions of 'Trending Stocks".