Check out these 5 stocks below: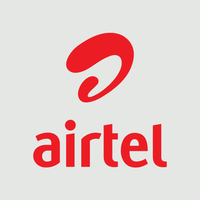 The company stated that high-quality investors and companies have expressed interest in its various businesses. Bharti Airtel share price has been rallying since the telecom services provider announced a Rs 21,000 crore rights issue on Sunday, primarily to fund its dues based on adjusted gross revenue (AGR). "As a significant player in the telecom and digital industries, the company receives interest from high-quality investors and companies for its various businesses," Bharti Airtel stated in a regulatory filing.
The company is a global leader in telecommunications, with operations in Asia and Africa. In terms of subscribers, the company ranks among the top three mobile service providers worldwide. The company's product offerings in India include 2G, 3G, and 4G wireless services, mobile commerce, fixed line services, high speed home broadband, DTH, and enterprise services such as national and international long distance services to carriers. In the remaining geographies, it provides 2G, 3G, and 4G wireless services, as well as mobile commerce.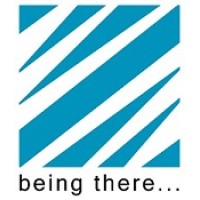 According to the regulatory filing, the company's order book stood at Rs 402.6 crore on September 1, 2021, up from Rs 191.6 crore on June 30, 2021. During the July-August 2021 period, the Hyderabad-based defence equipment manufacturer received orders worth Rs 211 crore and As of today's date, this is Zen Technologies share price
Zen Technologies is a pioneer in the design, development, and production of world-class, cutting-edge training simulators.
The company has supplied over 170 simulators to over 70 customers throughout India and has earned the trust of this large customer base. The primary customers are defense services, state police forces, paramilitary forces, and a South East Asian country's navy. Zen Technologies has been acquiring technological competencies and is now poised to become a solutions provider. Zen has been at the forefront of implementing new technologies and developing new products, and it is actively involved in the indigenization of technologies that are useful to Indian security forces.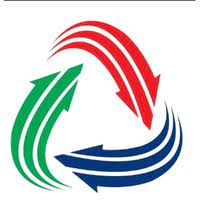 The stock rallied after the company announced that the electricity market on the Indian Energy Exchange reached a new high in August, with a monthly volume of 9538 MU, representing a 74% YoY increase. According to the National Load Dispatch Center's power demand data, the national peak demand in August'21 was 196 GW, up 17% YoY, while energy consumption was 129.51 BU, up 17% YoY. As of today's date, this is Indian Energy Exchange share price
On the one hand, increased economic and industrial activity led to an increase in demand for power; on the other hand, supply side constraints such as high import costs for coal and LNG, as well as lower wind power generation, led to an increase in electricity prices discovered on the Exchange. The market, on the other hand, continued to function normally, assisting distribution utilities and industries in meeting increased power demand in the most flexible, competitive, transparent, and efficient manner possible.
During the month, the day-ahead market traded 6649 MU volume, with an average price of Rs 5.06 per unit. The market grew by 48% YoY
The term-ahead market, which includes intra-day, contingency, daily, and weekly contracts, traded 617 MU during the month, representing a 401 percent year-on-year increase.
The real-time electricity market continued to perform admirably, with monthly volumes of 1859 MU increasing by 116 percent YoY. The market's average monthly price was Rs 4.64 per unit.
The Green Market segment completed one year on August 21st, achieving a cumulative volume of 2867 MU since its inception on August 21st, 20.
During the month, the green market segment traded 412.94 MU volume, with the solar segment accounting for 146.85 MU and the non-Solar segment accounting for 266.09 MU. The market saw an average price of Rs.3.56 per unit in the solar segment and Rs 4.85 per unit in the non-solar segment, with an overall average price of Rs.4.21 per unit.
During the month, there were 43 market participants, including distribution utilities from West Bengal, Bihar, Haryana, Telangana, Karnataka, Uttar Pradesh, Goa, Maharashtra, Punjab, DNH, Daman & Diu, Assam, and Tamil Nadu, among others.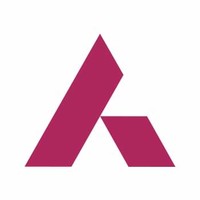 The stock started rallying after the lender informed the exchanges that it has begun issuing debt securities under its Rs.35,000 crore debt-raising plan, which was announced earlier this year. "We would like to inform you that, subject to market conditions, the Bank has begun the process of issuing debt instruments in the form of Additional Tier 1 Notes in foreign currency. This will be a sustainable bond under the Bank's Sustainable Financing Framework, and it will be part of the Bank's existing Global Medium Term Notes programme. The GMTN program's Offering Circular has been updated on the Singapore Exchange Limited (SGX) and the International Securities Market (ISM) "Axis Bank stated in a regulatory filing.
Also, to expand its merchant acquiring business in the country, the bank has partnered with BharatPe. As part of the agreement, Axis Bank will be the acquiring bank for BharatPe's point of sale (PoS) business, BharatSwipe, and will accept credit and debit cards for BharatPe merchants.
As of today's date, this is Axis Bank share price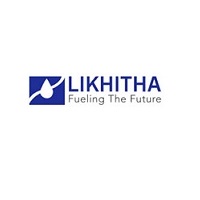 The stock rallied after the company, post-market hours, said it secured an order worth Rs 145.86 crore from Indradhanush Gas Grid Limited (IGGL).
In an exchange filing on Tuesday, the company stated that it had received an order worth Rs 145.86 crore from Indradhanush Gas Grid Limited (IGGL) via letter dated August 30, 2021, for the laying and construction of Steel Gas pipeline and terminals, as well as associated facilities, for sections 5 and 9 of the North-East Gas Grid (NEGG) Project.
It went on to say that the company received various orders totaling 2.80 crore from Oil & Gas distribution companies between June 2021 and the present for the city gas distribution pipeline and related works. As a result, the total outstanding order book as of August 31 stood at around Rs.1,020 crore. As of today's date, this is Likhitha Infrastructure share price
To get more detailed analysis and Reports on Stocks, visit our Edge Report Section by subscribing to our StockEdge premium plans
Disclaimer: This document and the process of identifying the potential of a company have been produced for only learning purposes. Since equity involves individual judgments, this analysis should be used for only learning enhancements and cannot be considered to be a recommendation on any stock or sector.