Check out these 5 stocks below: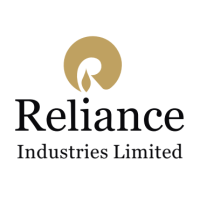 The stock rallied after Reliance Retail Ventures (RRVL), a subsidiary of the company, acquired a controlling stake in Just Dial.
"On September 1, 2021, Just Dial allotted 2.12 crore equity shares of Rs 10 each at a price of Rs.1022.25 per equity share (including a premium of Rs 1012.25 per equity share) to RRVL, representing 25.35 % of Just Dial's post-preferential issue paid-up share capital," Reliance Retail said in a press release. As of today's date, this is Reliance Industries share price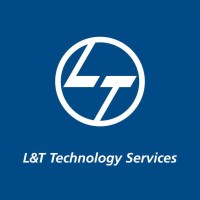 The stock rose after management forecasted $1.5 billion in revenue and 18% EBIT margins by FY25, citing a strong demand outlook. As of today's date, this is L&T Technology Services share price
Revenue guidance includes acquisitions, whereas EBIT margin guidance includes increased travel costs, continued investment in technology and manpower, and acquisitions. According to management, digitization is driving increased spending in engineering, research, and development (ER&D), which should benefit the company due to its strong capabilities, multi-vertical presence, and solid wallet share.
L&T Technology Services Ltd. is a global leader in Engineering Research and Development (ER&D) services. ER&D services are a set of services offered to manufacture, technology, and process engineering firms to assist them in developing and building the products, processes, and infrastructure needed to deliver products and services to their end customers.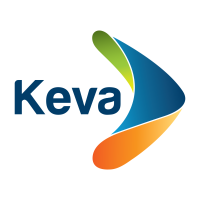 The stock rose after the company announced that it had received a home care order from a large global multinational corporation (MNC) in the domestic fast-moving consumer goods (FMCG) market. The size of the order was not disclosed by the company.
SHK is the only Indian company to have filed patents in the fields of Fragrance and Novel Aroma Molecules. These patented molecules, along with SHK's strong and well-known expertise in the Indian fragrance industry, paved the way for this order win, according to a business update from the company.
The company also stated that this strategic alliance will help it gain a competitive advantage in domestic markets and will allow SHK to establish a presence in the high-potential global MNC space in the long run.
Separately, the company stated that the financial impact of temporarily suspending operations at its Mahad unit due to unprecedented rains was negligible. "The Company had taken all necessary steps to resume operations as soon as possible. As a result, operations and production at the Mahad unit have resumed in a phased manner beginning September 1, 2021 "According to the company. As of today's date, this is SH Kelkar And Company share price
SHK sells products under the SHK, Cobra, and Keva labels. The Company has a diverse and large client base that includes leading national and multinational FMCG companies, fragrance and flavor blenders, and fragrance and flavor producers. The Company's client engagements, particularly with domestic FMCG players, remain strong, with consistent wins across categories assisting the Company in maintaining growth momentum.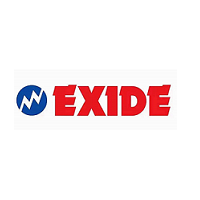 The stock began to rise after the company announced the sale of its entire stake in Exide Life Insurance Company to HDFC Life Insurance Company for a total consideration of Rs 6,687 crore.
The company is a market leader in energy storage and management solutions. It is the only company in the world that manufactures the most comprehensive range of lead-acid industry products and services.
At their respective meetings today, the boards of directors of HDFC Life, Exide Industries, and Exide Life approved the transaction involving the sale of Exide Life Insurance to HDFC Life. HDFC Life will acquire Exide Life Insurance's entire stake from Exide Industries through the issuance of 87 million shares at an issue price of Rs 685 per share and a cash payout of Rs 726 crore, totaling Rs 6,687 crore. As of today's date, this is Exide Industries share price
Following the completion of the acquisition, the process for integrating Exide Life into HDFC Life will begin. According to a joint press release, the entire process, including the acquisition and subsequent merger, is subject to obtaining the necessary regulatory and other approvals.
Furthermore, a high-quality, primarily traditional and protection-focused business will add approximately 10% to HDFC Life's existing embedded value. Exide Life's embedded value is Rs 2,711 crore as of 30th June 2021, according to Willis Towers Watson Actuarial Advisory LLP.
According to the company, HDFC Life's scale, market-leading digital and product innovation capabilities, and prudent risk management strategy will aid in cost optimization and, over time, higher margins for the acquired business.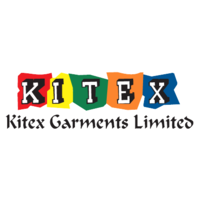 The stock rallied after the company announced that the Telangana government has approved its expansion plan.
Kitex Garments' proposal to the Government of Telangana for an expansion plan has been approved, according to an exchange filing. The government order will be issued within a few days, according to the statement. As of today's date, this is Kitex Garments share price
The rationale behind the expansion plan is the ease of doing business, the utilization of better logistics and infrastructural facilities, government incentive and subsidy schemes, proximity to raw material sources, lower labor costs and availability, and overall cost reduction and thus increase in profitability in the long run.
To get more detailed analysis and Reports on Stocks, visit our Edge Report Section by subscribing to our StockEdge premium plans
Disclaimer: This document and the process of identifying the potential of a company have been produced for only learning purposes. Since equity involves individual judgments, this analysis should be used for only learning enhancements and cannot be considered to be a recommendation on any stock or sector.