Check out these 5 stocks below: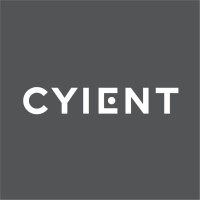 The stock rallied after the company disclosed details about its global AS9145 Supplier PPAP platform offering for aerospace applications. AS9145 specifies the requirements for carrying out and documenting the Production Part Approval Process (PPAP) and addresses a business issue caused by using spreadsheets to manage this critical part risk reduction process.
AS9145 specifies the procedures for carrying out and documenting the Production Part Approval Process (PPAP). PPAP is a risk classification and qualification process that is used to determine whether a production run will produce parts that are consistent and repeatable, both internally and with suppliers. With a multilingual application integrated with OEMs and prime aerospace companies, Cyient will provide the infrastructure to connect over 25,000 suppliers in over 50 countries. The platform will meet or exceed the highest international security and data protection standards. As of today's date, this is Cyient share price
"Cyient is investing in the initial costs, such as software hosting, support, and integration," said Project Advisor John M. Cachat. "The PPAP Aerospace Compliance Framework benefits suppliers by aggregating multiple customer portals into a single "login" for each supplier." The portal provides a standardized internal PPAP process for quickly changing form labels, column locations, and other details to meet customer-specific requirements. Because of the robust database engine that powers the application, it provides spreadsheet-like functionality without all of the known issues with spreadsheets.
This is digital at its best because it focuses on solving a critical pain point by leveraging technologies that simplify the process. Most importantly, when a supplier problem occurs, supplier quality engineers will have quick access to reliable PFMEA information about risk planning and controls, and will be able to improve corrective actions taken to prevent supplier problems from recurring."
Cyient is in discussions with several OEMs and prime aerospace companies about early adopter incentives for lowering integration costs, custom workflows and approvals, and reporting and analytics that are currently not possible in the spreadsheet environment. Cyient has chosen the Microsoft Power Platform as the tool for quickly developing these features.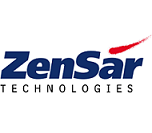 The stock rallied after the company announced a partnership with FRISS, the most widely adopted provider of AI-powered end-to-end fraud prevention and detection solutions for P&C insurers worldwide, on September 9, 2021. Through this global, strategic partnership, Zensar's clients will have direct access to the most up-to-date market-ready AI, a plethora of data sources, and unparalleled customer service.
Zensar Technologies is a leading provider of digital solutions and technology services, specializing in partnering with global organizations across industries to help them navigate the digital transformation journey. Zensar's comprehensive range of digital and technology services and solutions, backed by a strong track record of innovation, credible investment in digital solutions, and unwavering commitment to client success, enables its clients to achieve new levels of business performance.
As of today's date, this is Zensar Technologies share price

Rama Steel Tubes Limited (RSTL) takes pride in its history of being associated with prestigious projects. In recent years, it has been involved in a number of projects such as Kumbh Mela Electrification, Earthing Electrodes, and so on. It has received three new orders totaling Rs. 429 million from UPPCL, Lucknow, for its three corporations, Jal Shakti Vibhag, Himachal Pradesh, NPCL, Noida, and BSES, New Delhi. The majority of these orders are for the supply of electrical poles and G.I. Pipes. These orders will help to strengthen RSTL's order book and market credibility. As of today's date, this is Rama Steel Tubes share price
Mr. Naresh Kumar Bansal, Chairman and Managing Director of Rama Steel Tubes Limited, commented on the announcement "We are pleased to announce that our long-standing relationship and credibility has once again resulted in new prestigious orders. Even in the past, RSTL has been associated with many State Corporations, and we are proud of our long-standing relationship with them. These orders will assist us in strengthening our market position and credibility. These orders will also assist us in meeting our revenue targets at a slightly faster rate than we had anticipated."
Rama Steel Tubes is one of the accredited companies that manufactures, supplies, and exports steel pipes, steel tubes, and fittings. With a 20% export rate, the company has a global presence in countries such as the United Kingdom, UAE, Sri Lanka, Ethiopia, Kenya, Uganda, Ghana, Kuwait, Republic of Congo, Yemen, Guyana, Germany, the United States, South Africa, Zambia, and Malta, among others.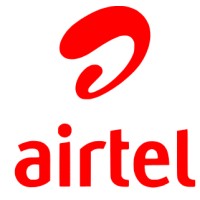 According to media reports, the Union Cabinet may today consider a moratorium on telecom firms' payment of spectrum dues as part of a package for the sector. According to media reports, the relief package under consideration includes the option for telecom companies to convert interest on spectrum dues from the four-year moratorium period into government equity. As of today's date, this is Bharti Airtel share price
Bharti Airtel is a major global telecommunications company with operations in Asia and Africa. In terms of subscribers, the company ranks among the top three mobile service providers worldwide. The company's product offerings in India include 2G, 3G, and 4G wireless services, mobile commerce, fixed line services, high-speed home broadband, DTH, and enterprise services such as national and international long-distance services to carriers. In the remaining geographies, it provides 2G, 3G, and 4G wireless services, as well as mobile commerce.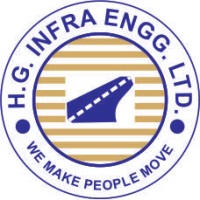 The stock rallied after the Public Works Department (PWD) of Rajasthan has declared H.G. Infra Engineering Limited (the "Company" or "HGINFRA") as the L-1 bidder for the project "Development and Maintenance of Beawar Masuda Goyala Section of SH 26A Arain Sarwar Section of SH 7E and NH 12 Laxmipura Dora Dabi Ranaji ka Gudha Section of SH 115 through PPP Under DBOT Hybrid Annuity Basis.
The main business operations of the company include providing engineering, procurement, and construction (EPC) services on a fixed-sum turnkey basis and undertaking civil construction and related infrastructure projects on an item rate and lump sum basis, primarily on the roads and highway sector. It has also ventured into water pipeline construction and is currently undertaking two water supply projects in Rajasthan on a turnkey basis, which includes project design, construction, operation, and maintenance. As of today's date, this is H.G. Infra Engineering share price
To get more detailed analysis and Reports on Stocks, visit our Edge Report Section by subscribing to our StockEdge premium plans
Disclaimer: This document and the process of identifying the potential of a company have been produced for only learning purposes. Since equity involves individual judgments, this analysis should be used for only learning enhancements and cannot be considered to be a recommendation on any stock or sector.