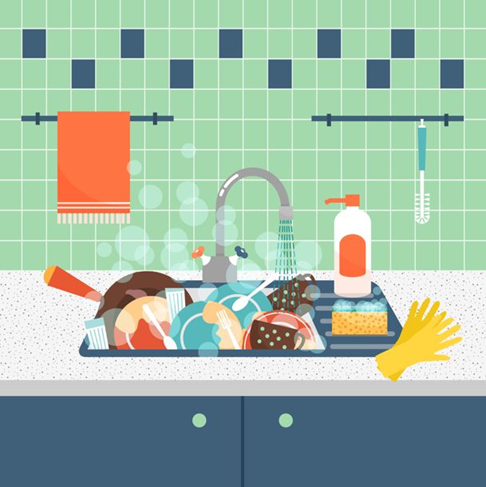 Ready to hear the Story?
Acrysil is among the only 4 companies globally to have the technology to manufacture Quartz Sinks, with Schock Technology (A German tech). In fact, Acrysil is the only company in India & Asia with a high level of quality, durability, and visual appeal on a global scale. They also manufacture kitchen appliances like a chimney, dishwasher, fryer/barbeque, oven, hob, etc. So if you haven't heard of Acrysil yet, don't be surprised because the majority of their products are exported.
Acrysil is rapidly progressing toward becoming a full-fledged player in the Kitchen and Bath segments, establishing brands such as 'Carysil' and 'Sternhagen'. Heard of them? If not, let me help you. Sternhagen is a well-known German luxury brand that is wholly owned by the company's subsidiary Acrysil GmbH. This portfolio's products include premium bath ware fittings, sanitaryware, and highlighter tiles.
Acrysil's bucket is filled with a lot of these top-notch quality products as most of them are exported. As the products are premium in nature most of them are classified as lifestyle items around the globe. So cool!
During FY21, Acrysil witnessed a change in the spending pattern in terms of "discretionary income" spent towards home renovation and décor. Why? Well, the reason was attributed to the limitation on travel and leisure spends. WOAH!! Guess what? This led to the spectacular performance of its topline and subsequently, the bottom line.
The company's technology and know-how act as a strong moat and remains an entry barrier in both domestic and international markets for quartz sinks.
But what is the pain point?
Every company has one or more pain points and so did this one. On digging deep, we found that around 80% of the exports are white-labeled because right now they are not in a position to fight with larger brands across the world. For the remaining 20%, they are slowly and gradually building Carysil as a brand in the export market in countries like Singapore, Australia, New Zealand, South Africa, and Vietnam. So it will take quite some time to gradually build a parallel brand.
When Acrysil struck the iron while it was hot!
Acrysil knew the exact game-changing tactic and it really fired shots at the right moment! To accelerate the company's growth, by leveraging its strong product offerings across a broader geography, it entered into strategic alliances with the German brand GROHE!! For what? Well, to supply quartz kitchen sinks in November 2018. You'll know about GROHE? It's the same bathroom fitting you must have seen at your rich friend's bathroom. GROHE is a dominant player in Bathroom Solutions and Kitchen Fittings, with a global presence in over 130 countries.
Shots were fired time and again and with absolute accuracy!! Last year in August, the company announced a strategic partnership with IKEA Supply AG (Switzerland) to manufacture and supply composite quartz kitchen sinks. This collaboration was also a game-changing event for the company, as IKEA has over 400 stores in 52 countries.
Recently, Acrysil has increased its manufacturing capacity of Quartz Kitchen Sinks from 600,000 units to 700,000 units per annum and has further announced the 3rd round of expansion of 140,000 units. Post this expansion, the capacity would stand at 840,000 units p.a. Additionally, the company is building the infrastructure of 1 million sinks capacity to cut down the lead time for the next expansion.
With a global market presence in 55 countries, Acrysil has established a presence in major countries such as Germany, the United States, the United Kingdom, South Africa, and Australia. Over the next three years, the company aims to expand its wings to 70 countries by exploring untapped geographies. Never tired, I think. Work goals, I guess.
The company has also strengthened its brand in the domestic market by increasing its dealer network from 400 to 1500 and its distributor network from 30 to 82 between FY2013 and FY2021. In addition, there are 80 franchise galleries. In addition, it plans to open 100 new galleries and add 34 distributors.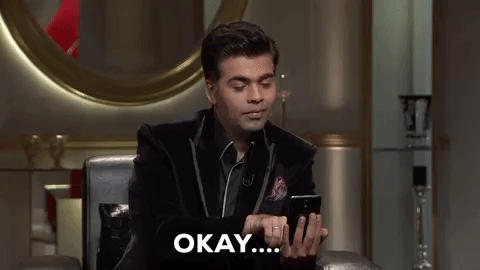 Acrysil's Number Game
Well, it's time for serious business now! The financials of the company. Acrysil's revenue numbers have grown 3.8 times between FY13 and FY21 — from 80 to 310 crores. Net profit has grown by a whopping 7.8 times from 5 crores to 39 crores. The growth has been so remarkable that the company's share price has grown by 481% in the last year As of today's date, this is the share price of Acrysil Ltd.
How is the industry-shaping?
You must read this to know the future of the industry! Well, currently, 90% of the industry uses stainless-steel sinks, while only about 10% uses quartz sinks. The domestic market's adoption of granite sinks (Quartz Sink) has been slow, owing primarily to premium pricing and a lack of product awareness.
In light of recent developments, quartz sinks have become more popular than their stainless-steel counterparts. This pattern has been observed in the United States, Germany, the United Kingdom, and France. This trend will soon spread to other parts of the world. The demand for these sinks is expected to rise as lockdown is gradually lifted and we come out of the pandemic, stronger than EVER!
Overall the global market share of non-stainless-steel sinks is about 10%. The "Industry Experts" are expecting that in the next 3 to 5 years there could be an addition of another 10% to this number. So, that my friend, is a very good and positive sign for Acrysil.
While the Sink market may not be growing in terms of overall growth, the Quartz Sinks are taking a share of the stainless-steel sinks.
The company's initial focus was solely on exports. But guess what? They later ventured into the domestic market. It didn't just stop there. They also have a plan in place! To grow in the domestic market, the focus is on expanding the distribution network, doing brand-building activities, and introducing new products. Also, to continue forming alliances with OEMs in the export market to serve a growing number of countries.
How good is the jockey?
Overall, the company is run by highly competent management led by Chirag Parekh who leaves no stone unturned in his efforts to gain new clients and introduce innovative products. Recently, the company announced that it is looking to raise funds by issuing securities to QIP for capital expenditure.
With sudden spurts in growth due to tie-ups, the company will be able to steadily compound its earnings in the coming future.
If you liked our story, show us some love by sharing it with your friends and family.
Until then, stay tuned for the next blog and keep watching this space for our midweek and weekend editions of 'Trending Stocks".