Check out these 5 stocks below identified by StockEdge Analysts: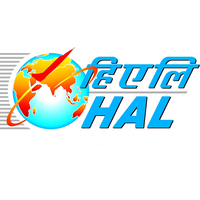 In intra-day trade session today, Hindustan Aeronautics was up by 5% at Rs 1,173.10 on the BSE, gaining around 10% in the last two trading days after the company announced a $716 million deal with GE Aviation for the procurement of 99 engines for the manufacturing of 83 LCA Tejas for the Indian Air Force (IAF). As of today's date, this is Hindustan Aeronautics share price
HAL designs, develops, manufactures, repairs, overhauls, upgrades, and services a wide range of products such as aircraft, helicopters, aero-engines, avionics, accessories, and aerospace structures. The company was founded to meet the needs of the Indian Defense Forces (Indian Air Force, Indian Navy, Indian Army, and Coast Guard) in the field of Aerospace.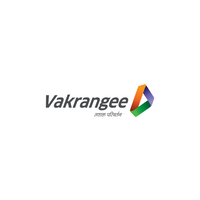 The rally in price was after the company achieved 100% Green Consumer certification through Tata Power.
Vakrangee Limited has been designated as a Certified Green Consumer by Tata Power, allowing it to access 100% green energy as of July 1st. The company has received its first 'Green Bill' for the consumption of 100% ' Green Power,' demonstrating its commitment to the cause of sustainability and its desire to reduce its carbon footprint. As of today's date, this is Vakrangee share price

The business strategy of the company has been aligned with sustainability initiatives as well as the United Nations' Sustainable Development Goals.
Vakrangee has reaffirmed its commitment to sustainability by opting for 'Green Power' at its Corporate Headquarters in Mumbai, where the Company will pay a 'Green tariff' as approved by the honorable Maharashtra Electricity Regulatory Commission (MERC).

Mr. Dinesh Nandwana, Managing Director & Group CEO, of Vakrangee Ltd., commented on this initiative, saying, "Vakrangee is committed to preserving the planet." To that end, we make concerted efforts to reduce our environmental impact, produce and consume responsibly, and contribute to the overall development of the ecosystem. We will accomplish this through an integrated environment management approach that focuses on people, technology, and facilities, with management commitment serving as the primary driver.
Vakrangee is a technology-driven company founded in 1990 with the goal of creating India's largest network of last-mile retail outlets to deliver services to the country's unserved and underserved rural, semi-urban, and urban populations. The company provides a wide range of services in a variety of industries, including BFSI, ATM, E-Commerce, and Logistics.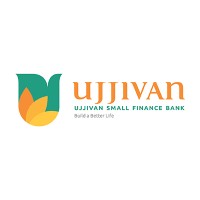 The stock touched its 52-week low of Rs.19.40 during the intra-day trade after the Managing Director and CEO Mr.Nitin Chugh tendered his resignation on  August 18, 2021, citing personal reasons w.e.f. close of business hours on September 30, 2021. As of today's date, this is Ujjivan Small Finance Bank share price
His tenure as a Director was coterminous with his stint as the bank's MD and CEO, and he will step down as a Director on the aforementioned date. Chugh was named MD and CEO of the bank on December 1, 2019.
Ujjivan Small Finance Bank (USFB) Ltd. is one of the country's prominent small finance banks. The bank is a mass-market small finance bank (SFB) in India that caters to unserved and underserved areas and is dedicated to increasing financial inclusion in the country.
This up move in price came mostly as a result of the company's announcement that it plans to expand its oil palm operations significantly in response to the Centre's new policy announcement. In the next 5-6 years, the business plans to plant up to one lakh hectares (lh) of oil palm. Godrej currently works with farmers in Andhra Pradesh, Telangana, and Tamil Nadu, where it has over 65,000 hectares of oil palm plantations.
 "If the new policy is implemented we can bring around one lh under oil palm over the next five years," said Balram Singh Yadav, CEO of Godrej Agrovet. The Centre approved an 11,040 crore National Mission on Edible Oils – Oil Palm on Wednesday to reduce imports by promoting the crop in 6.5 lh and increasing crude palm oil (CPO) output to 11.20 lakh tonnes by 2025-26. As of today's date, this is Godrej Agrovet share price.
Godrej Agrovet is a diversified, R&D-focused agri-business with operations in five business verticals: animal feed, crop protection, oil palm, dairy, poultry, and processed foods.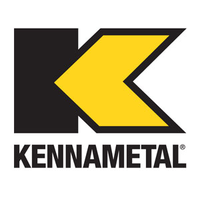 The stock rallied to its 52-week high of Rs.1410.00 during the intra-day trade after the company announced its financial results for the quarter ended June 30, 2021 on Wednesday.
Kennametal India Ltd. reported a consolidated profit of 21.6 crore in Q1 FY22, compared to a loss of 9.5 crore in Q1 FY21, while revenues increased by 54.88% from 95.6 crore to 211.9 crore year on year. As of today's date, this is Kennametal India share price
Kennametal is a global leader in the supply of tooling, engineered components, and advanced materials used in manufacturing processes. It offers a wide range of technologically advanced tools, tooling systems, and technical services to customers. Expert scientists and engineers at the company apply highly complex powder metallurgy, materials science, and mechanical engineering technologies to cemented tungsten carbides, high-speed steels, ceramics, industrial diamonds, and other material compositions to produce products with the best combination of resistance to heat, impact, corrosion, pressure, and wear to excel in specific applications.
To get more detailed analysis and Reports on Stocks, visit our Edge Report Section by subscribing to our StockEdge premium plans
Disclaimer: This document and the process of identifying the potential of a company have been produced for only learning purposes. Since equity involves individual judgments, this analysis should be used for only learning enhancements and cannot be considered to be a recommendation on any stock or sector.