Today we will talk about one of India's leading rigid plastic packaging manufacturing companies, i.e. Mold-Tek Packaging Ltd.
The Story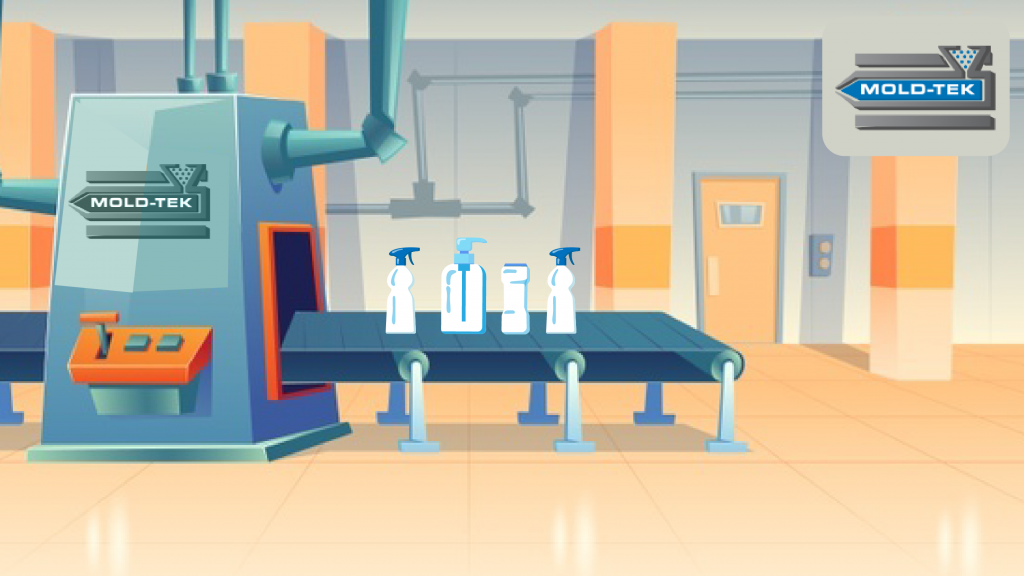 Mold-Tek Packaging Ltd. began its operations in 1986 and today it is one of the leading rigid plastic packaging manufacturers in India, producing injection-molded containers for lubricants, paints, food, and other products.
They have ten processing plants and three stock points across India, with a total capacity of 40,000 million tonnes per year (MTPA). Mold-Tek is India's pioneer in the field of In-Mold label (IML) decoration and the only fully backward-integrated company with a state-of-the-art integrated facility for IML.
By importing two robots in 2011, Mold-Tek pioneered the in-mold labeling (IML) process in India. The label becomes a part of the product in the IML process, as opposed to other techniques in which the label is either pasted or printed on the container. Because it eliminates the need for a separate label application process, the process improves operational efficiency.
The company has superior margins in the packaging industry due to the cost advantage emanating from backward integration.
Its clientele includes companies like Asian Paints, Berger Paints, Kansai Nerolac, Castrol, Shell, Hindustan Unilever, Mondelez, etc.
What are the Key Growth Drivers?
The Indian packaging market, which was worth USD 50.5 billion in 2019, is expected to grow to USD 205 billion by 2025, with a CAGR of 26.7 percent from 2020 to 2026. This expansion is being driven primarily by the pharmaceutical and food and beverage industries. Furthermore, as a result of rising population, rising income levels, changing lifestyles, increased media penetration via the internet and television, and a growing economy, packaging demand is increasing. As of today's date, this is Mold-Tek Packaging share price.
Furthermore, it is one of the country's fastest-growing industries. As a result of these factors, future per-capita plastic consumption is expected to rise. Mold-Tek should benefit from the expected rapid growth in the Indian packaging industry.
IML penetration in the Paints industry is currently quite low across the board. Paint companies' aggressive growth has created a huge opportunity for a gradual transition to IML packaging. Because of the high growing volumes from its key customers, the Paints industry is the company's largest contributor in terms of revenue.
According to the management, leading paint companies are interested in introducing IML products for their premium products. As a result, IML adoption in paints would be a critical long-term growth driver for Mold-Tek.
The pumps business brings a huge opportunity for Mold-Tek and is likely to be a key growth trigger in the future. The company is expecting to achieve better revenues from this segment in the next 3 years with better gross margins. They have already set up a plant for a capacity of ~90 million pumps annually. As the "CHINA + 1" concept is catching up, the company is exploring export opportunities.
Financials of Mold-Tek Packaging
Mold-Tek Packaging's revenue has grown by 34% year on year (Q2 FY21 to Q2 FY22) — from Rs.119.06 to Rs.159.53 crores whereas Net Profit has grown by 30.68% from Rs.13.46 crores to Rs.17.59 crores. The growth has been so remarkable that the company's share price has grown by 166% in the last one year.
On the back of strong demand offtake from the Paints segment, growing opportunities in the Pumps division, demand revival in Food &FMCG led by edible oil and ice creams segment, and pricing power, management has revised its Volume and EBITDA/kg guidance for FY22.
To get more detailed analysis and Reports on Stocks, visit our Edge Report Section by subscribing to our StockEdge premium plans.
Who is sailing the ship?
Overall the management is run by highly competent management led by J Lakshmana Rao Janumahanti who leaves no stone unturned in his efforts to launch new products. That's because he is a technocrat who has skin in the game. He is the chairman and managing director (CMD) of Mol-Tek and has led it for over 35 years. This gives the company an advantage, and the chances of product expansion increase because they already have a well-established R&D team.
Road Ahead
The company has successfully developed QR-coded IML – a futuristic packaging with complete traceability throughout the supply chain. This innovation breaks through the clutter in connecting with end-users and significantly improves brand engagement. Customers in the Paints and MNC Lubricant industries have given this product, particularly positive feedback.
Mold-Tek has purchased 2.7 acres of land in UP for Greenfield expansion next to Berger Paints plants, which is expected to be operational by FY23. They Aim to serve edible oil clients, Kansai Nerolac, and other clients in the UP and North region.
Furthermore, Mold-Tek has decided to broaden its product portfolio by entering into the pharmaceutical and cosmetics segments with Injection Blow Moulding (IBM). These innovations have increased the technological gap between Mold-Tek and its competitors, allowing it to maintain its leadership position.
However, as with all companies, they face genuine existential risks like raw material price volatility and demand slowdown. So we will have to wait and see how the company develops from here on out.
Until then stay tuned for the next blog and keep watching this space for our midweek and weekend editions of 'Trending Stocks". And, share it with your friends & family.
Happy Investing!