In today's blog, we will discuss four such stocks which have high ROCE (Return on Capital Employed) and have good relative strength.
See the 4 High ROCE Stocks identified by the StockEdge analysts.
So, let's begin with the first stock.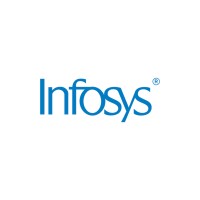 Infosys
Infosys is a leading provider of consulting, technology, outsourcing, and next-generation digital services, enabling clients to implement digital transformation strategies.
Through collaboration with deal advisors, consulting firms, and private equity players, Infosys has accelerated its deal-winning momentum. In practice, the significant solid deal trajectory improves revenue growth visibility.
Furthermore, sales revival and investment in digital competencies have helped the company drive its digital business. As a result, Infosys is well-positioned to catch up with leaders in revenue growth in the coming years, owing to strong deal wins, strengthened relationships with large clients, and continued digital momentum.
If we look at the clientele of Infosys, we get to know that they serve many Fortune 500 clients who have a strong balance sheet and can withstand the economic downturn better.
Infosys has aggressively invested in digital technologies to capture a large portion of upcoming digital spending over the last few years.
As a result, Infosys is well-positioned to capitalize on opportunities arising from clients' transformation journeys with strong client relationships and robust execution capabilities.
Coming to the revenue guidance by the company for FY22, it has been raised from 14-16% to 16.5-17.5%. The management expects the margin guidance to be between 22 and 24%. Management is eager to hire new engineers and has increased the number of available positions from 35,000 to 45,000. If we look at the ROCE of Infosys for FY21, it was 27.52 and has been on an increasing trend from FY19.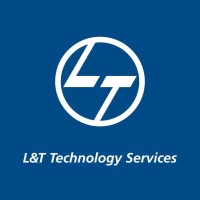 L&T Technology Services
L&T Technology Services Ltd. is a global leader in Engineering Research and Development services. ER&D services are a set of services offered to manufacture, technology, and process engineering firms to assist them in developing and building the products, processes, and infrastructure needed to deliver products and services to their end customers.
Digitization is accelerating ER&D spending, and LTTS should benefit from this due to their strong capabilities, multi-vertical presence, and solid wallet share. As a result, LTTS is expected to deliver strong revenue growth in the coming years. By FY25, management expects to achieve an annual revenue run rate of $1.5 billion and an EBIT margin of 18 percent.
The company is looking for both organic and inorganic growth opportunities. It anticipates some headwinds due to supply chain issues, rising inflation, and a labor shortage in the short term. However, it will continue to invest in innovation labs and capability development, which has resulted in market share and operating model efficiency gains for the company.
If we look at the ROCE of LTTS for FY21, it was 30.06 and if we look at the EPS of the company, it has been on an increasing trend from Q2FY21 onwards.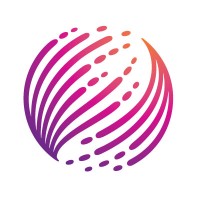 Mindtree
MindTree was founded in 1999 by Cambridge Technology Partners, Lucent Technologies, and Wipro industry professionals. ADM was the mainstay of IT Services at the outset. However, the company diversified into other services over the next few years.
Through the acquisition of Aztecsoft, it added testing and software product development services, while the infrastructure services offering was primarily organic. It has recently restructured its organization by verticals and focused on specific verticals such as BFSI, retail, manufacturing, and travel. Partnerships with Microsoft, SAP, and Salesforce demonstrate its digital leadership. In 2019, L&T acquired a majority stake in the company.
Mindtree anticipates that the onshore mix will remain at the levels reported in the previous quarters. The company expects that fresher and lateral hiring will continue in FY22. 
The company expects travel expenses to rise sequentially beginning in the fourth quarter of fiscal year 22. However, it predicts that the order book will remain healthy in FY22.
If we look at the ROCE of Mindtree for FY21, it was 41.43 and if we look at the EPS of the company, it has been on an increasing trend from Q2FY21 onwards. The stock has been outperforming its benchmark index. The stock has been consistently paying dividends over the years.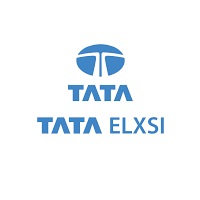 Tata Elxsi
And in the end, we have Tata Elxsi, a leading provider of integrated services, ranging from research and strategy to electronics and mechanical design, software development, validation, and deployment in automotive, broadcast and communications, and healthcare.
Tata Elxsi is a strong Engineering, Research & Development player with deep domain knowledge and embedded solid Product Design capabilities. TELX has strong execution capabilities, as evidenced by industry-leading margins, the lowest attrition rates, the highest offshore mix, and utilization levels.
Tata Elxsi collaborates with industry leaders and establishes Global Engineering Centers to improve domain capabilities, research and development competency, and innovation.
The company has a strong order book and a healthy deal pipeline in key markets and industries. It would continue to hire 1,000-1,500 people per quarter for the next few quarters. The company would continue to focus its investment and sales efforts in the medical business vertical to grow its QoQ and YoY. The management believes that the current semi-conductor shortage will have no material impact on the company's operations. However, if the shortage persists for the next 8-9 quarters, its business may suffer.
If we look at the ROCE of Tata Elxsi for FY21, it was 42.50 and if we look at the EPS of the company, it has been on an increasing trend from Q2FY21 onwards. The stock has been outperforming its benchmark index. The stock has been consistently paying dividends over the years.
To get more detailed analysis and Reports on Stocks, visit our Edge Report Section by subscribing to our StockEdge premium plans.
Closure
Everything said and done, with such businesses, they face existential risks such as currency risk and high attrition rate across the industry. So we'll have to wait and see how these companies progress from here.
Until then, keep an eye out for the next blog and our midweek and weekend editions of "Trending Stocks." Also, please share it with your friends and family.
Happy Investing!