Greenlam plans to invest Rs.950 crore in the plywood and particleboard business.
The Story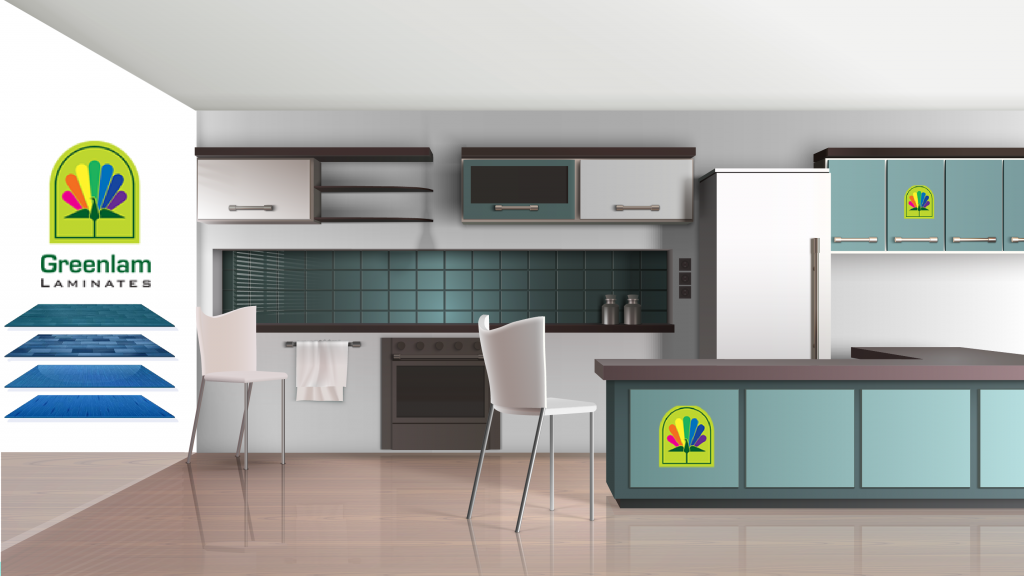 Decorative laminates are in high demand in developing countries such as India. One of the primary reasons for the market's expansion in India is its rapid increase in population, economic development, and per capita income.
This increased disposable income has led to more lavish spending on home interiors, propelling the decorative laminates market in India.
Among other trending stocks, today we will talk about Greenlam Industries, which has established its leadership position in the laminates market recently.
In recent years, they have successfully increased their domestic and international markets by increasing their export business.
With a strong brand and broad market reach, Greenlam has been able to leave behind its peers by miles. The company has benefited from the recovery in the real estate and renovation markets, and it is looked at as a good proxy play on India's rising discretionary spending.
Due to several headwinds, including RERA, Demonetization, GST implementation, Covid-19, the building material market, and thus the laminates market, has remained subdued over the last 3-4 years.
However, there has been a sharp recovery in the building materials sector following the pandemic. After months of lockdown, the clustering of pent-up demand resulted in surplus demand relative to supply, resulting in better realizations for the manufacturers. As of today's date, this is the Greenlam Industries share price.
Greenlam is establishing itself as a global company.
With a physical presence in over 11 countries and exports to over 100, Greenlam has grown its export revenues exceeding the global industry growth rate over the last 5-6 years.
This has been possible because of its cost advantage, expansion of its distribution network, and focus on its niche.
For a long time, the unorganized sector dominated the industry, but lately the organized players have made inroads and now control more than 50% of the market. Many structural tailwinds are assisting the laminates industry's long-term growth. For example, rising urbanization, an increase in nuclear families, a shorter product life cycle, and an increase in disposable income among Indians contribute to the industry's growth.
If we look at the company's product segments, we see that they have laminates and veneers, and within these segments, they sell a variety of products under different sub-brands.
Laminates are one of the most commonly used decorative materials, serving as a sheeting material for furniture, countertops, cabinets, walls, etc. The availability of appealing designs and colors, low costs, and more outstanding durability against harsh conditions have increased product awareness and usage.
What's driving the growth?
The Indian plywood and laminates market is thriving due to the country's rapid urbanization, fueling the growth of the furniture and construction industries. However, the sector faces several structural tailwinds that will support domestic demand and help it grow at a healthy rate over the next decade.
Rising Urbanization: More than 35% of India's population live in cities. It is expected to rise to 39% by the end of 2036 because of the expansion of cities and the migration of people. This means it will increase demand for new housing, which will drive the building materials market.
Growing nuclearization: According to the 2011 Census, 74% of households have five or fewer members. Therefore, a decrease in the average household size combined with higher disposable incomes may increase spending on home interiors.
Social media influence: Social media becomes integral to advertising as millennials and digitally savvy consumers become homeowners. Marketers see a stronger pull on these platforms when reaching individuals carrying out renovations as new era homeowners. Suggestions of inspired lifestyles and aspirational living flood the social media handles of millennials, creating a subconscious need to follow the same lifestyle. As a result, consumers choose to spend more on aspirational living and, subsequently, look into modern ways to renovate their homes.
Housing for all: Under this scheme, the government aims to build 1.12 crore houses in the country's urban areas by 2022, thereby catalyzing furniture demand.
Capex plans are in line with the demand.
The company plans to invest Rs.950 crore over the next 2-3 years to fund its ambition of establishing a third laminate plant and expanding into the Plywood and Particle Board markets. The rationale behind the expansion was based on the spiral demand in the wood panel segment.
The management believes that the expansion will elevate Greenlam from a decorative surfacing company to a leading integrated wood panel player.
The commercial production of plywood and laminate products is expected to start from the fourth quarter of FY23 and particleboard products in the fourth quarter of FY24.
Greenlam announced that the third laminate plant and particle board would be directed toward its subsidiary, Greenlam South Limited, based in Naidupeta, Andhra Pradesh.
"At an investment of Rs.600 cr, the company will invest in the latest technology, equipment, and new generation machinery to manufacture Particle Boards with a capacity of 231000 CBM per annum," the company stated.
In addition, the subsidiary would invest Rs 225 crore to build a plant capable of producing 3.5 million sheets and boards per year.
Furthermore, the dedicated plywood manufacturing facility would be located in Tindivanam, Tamil Nadu, under its newly acquired subsidiary HG Industries Limited. The facility would have a capacity of 18.9 million sqm per year and a capital expenditure of Rs 125 crore.
Separately, the company's board of directors has also approved a 5-for-1 stock split on Monday (13th Dec 2021).
To get more detailed analysis and Reports on Stocks, visit our Edge Report Section by subscribing to our StockEdge premium plans.
Closure
Everything said and done, with such businesses, they face existential risks such as raw material price volatility, currency risk, and a slowdown in renovation demand and competition from the unorganized sector. So we'll have to wait and see how the company progresses from here.
Until then, keep an eye out for the next blog and our midweek and weekend editions of "Trending Stocks." Also, please share it with your friends and family.
Happy Investing!