The Story
Hindustan Foods is a contract manufacturer of FMCG products such as processed foods, personal care, home care, and leatherwear. They have 11 manufacturing plants deploying high-end technology in Goa, Jammu, Uttar Pradesh, Coimbatore, Hyderabad, Mysuru, Mumbai, Silvassa, and Puducherry; and a capable task force of more than 2,400+ people ramping up production for their clients around the clock, clearly establishing them as the market leader in the Contract Manufacturing space. As of today's date, this is Hindustan Foods share price.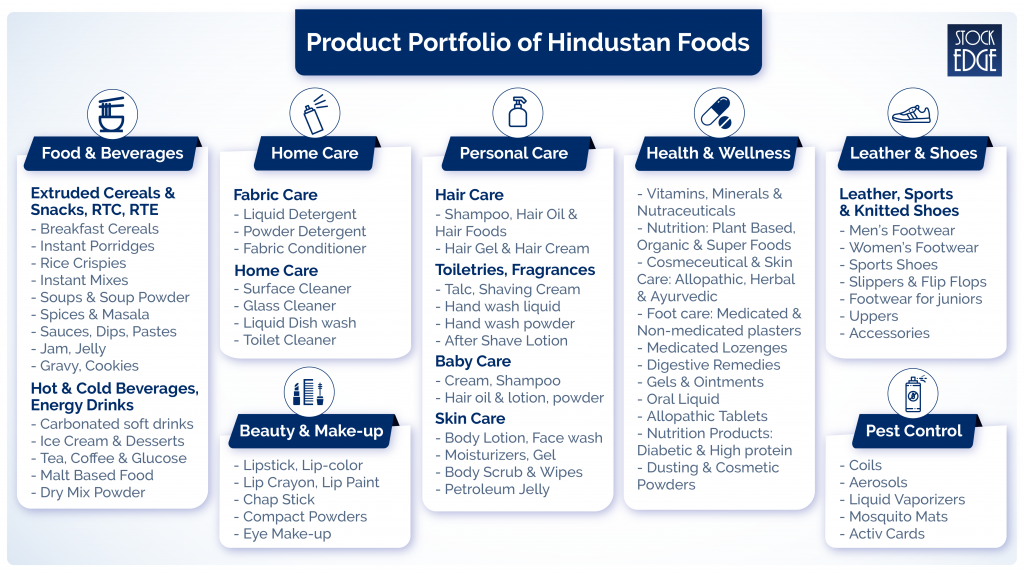 How does Hindustan Foods operate?
Hindustan Foods has three distinct business models. First, they operate their manufacturing facilities as either dedicated or shared units. Under the dedicated unit model, they enter into long-term contracts with a client and either set up a Greenfield facility or obtain a pre-built facility. The contracts guarantee fixed returns, ensuring stable profitability and covering the debt-servicing portion of the loans taken by Hindustan Foods to build the facility. Clients ensure that the working capital requirement is kept to a minimum and that they fund any additional working capital requirement in this arrangement.
Under the shared unit model, they serve multiple clients through a single manufacturing facility. Although these contracts are not long-term, they are more flexible and have higher margins. They also do private label manufacturing, in which they create their formulations and designs, and the client then attaches their brand to the finished product.
What are the growth drivers for FMCG Contract Manufacturers?
With the growing nationalistic fervour of the Aatmanirbhar Bharat (self-reliance India) campaign, the PLI scheme, the China + 1 strategy, and the growing digitization of the supply chain, led by the increasing share of e-commerce sales, the FMCG space and its derivative, the Contract Manufacturing space, are likely to grow in the future.
Emerging Trends – The primary growth drivers for the FMCG sector are changes in lifestyle, traditional culture, and an increase in the urban population. People are becoming more aware of their lifestyle choices due to emerging trends and increasing demand for FMCG products. Another emerging trend is the increased demand for FMCG in rural areas due to the aggressive implementation of the Mahatma Gandhi National Rural Employment Guarantee Act (MGNREGA) and the development of rural infrastructure and healthcare facilities. These policies are likely to create job opportunities and generate non-farm income. Again, different sources of income may result in increased demand for FMCG products.
Growing Discretionary FMCG Consumption – With massive immunizations taking place in the country, demand for discretionary FMCG products such as hair oil, gels, sanitizers, fairness cream, etc., is expected to rise. This will increase discretionary FMCG consumption, benefiting FMCG companies and contract manufacturers involved.
Modern Trade – Modern trade, which includes prominent players such as supermarket chains, hypermarkets, mini supermarkets, and out-of-store channels such as e-commerce, assists in increasing the reach and accessibility of fast-moving consumer goods.
It has resulted in the emergence of a more significant number of FMCG companies and diverse market teams, resulting in the growth of premium products. Furthermore, it has influenced consumers to make more repeat purchases, increasing demand for these goods.
This has also increased the opportunity for FMCG companies to increase their production volumes and touchpoints. However, meeting the rapid rise in demand through Greenfield or brownfield expansion can be time-consuming and capital intensive, so a tie-up with a contract manufacturer can be beneficial.
What are the significant tailwinds which the company is enjoying?
A consumer brand's competitive advantage is its distribution network. However, with the rise of e-commerce marketplaces such as Amazon and Flipkart and tech-enabled supply-chain players such as Udaan, Delhivery, and others, brand distribution exclusivity is gradually eroding, resulting in increased competition among consumer brands. In this scenario, large consumer brands are diverting resources away from their relatively low-yielding manufacturing assets to strengthen their brands, distribution network, product development and R&D.
D2C marketing is a distinct marketing strategy that combines public-facing brand experience with direct-to-consumer online sales, allowing manufacturers to control and cultivate relationships with customers. Over 600 D2C brands have been launched in India since 2016. The rise of convenience, expanding social networks and connected platforms, and a shift to health and wellness-driven options are paving India's D2C market to grow faster. D2C firms' asset-light operations bode well for them as Contract Manufacturers. Their history of catering to a wide range of industry segments will enable them to capitalize on this shift in the Indian retail industry.
Let's look at the Financials of Hindustan Foods.
Hindustan Food's revenue has increased by 18.44% year on year and 11.38% quarter on quarter to Rs. 581 crores.
PAT decreased by 5.33% year on year to Rs.12.25 crores. The Board has approved the split of the company's Equity Shares from a face value of Rs. 10/‐ to a face value of Rs. 2/‐
From FY18 to FY22, Hindustan Foods grew its revenue at a CAGR of 95% on the back of business acquisitions, capacity expansion, and new clients.
To get more detailed analysis and Reports on Stocks, visit our Edge Report Section by subscribing to our StockEdge premium plans.
Who is the jockey?
Hindustan Foods is led by Sameer Kothari, the company's managing director (MD). He is the promoter of the Vanity Case group. He is a chartered accountant and holds an MBA from Cornell University.
Road Ahead
Hindustan Foods is India's most diverse and adaptable contract manufacturing company. They intend to add value by expanding organically and inorganically through bolt-on acquisitions, as is necessary for the contract manufacturing space. They recently entered the OTC Health and Wellness segment, which brings another Rs. 500 billion in opportunity size. In addition, Hindustan Foods has successfully established an ice cream plant in Uttar Pradesh and begun trial production. It also acquired AeroCare Personal to enter the colour cosmetics market. AeroCare is a dedicated colour cosmetics manufacturer for India's leading brand.
With excellent project management and execution skills, faster turnaround time and delivery of quality products, the ability to drive economies of scale, a strong portfolio of brands and a flexible business model approach, adherence to international quality standards, and the ability to deliver on time, Hindustan Foods is a preferred choice for acting as a proxy to the FMCG industry.
However, risks such as reliance on key customers and market share are significant in such businesses. With the relaxation of certain governmental norms, there is increased competition in every sector, including Contract Manufacturing. With modern retail and e-commerce, many players are expanding into new geographies and categories, changing traditional trading channels. As more companies enter the market, the FMCG industry has become increasingly fragmented. Any further market competition poses a threat to the industry's existing players. As a result of increased competition everywhere, a Contract Manufacturer is always at risk of losing the contract to a more competitive party.
Watch our video-
So we will have to wait and see how Hindustan Foods develops from here on out.
Until then, keep an eye out for the next blog and our midweek and weekend editions of "Trending Stocks and Stock Insights." Also, please share it with your friends and family.
Happy Investing!