The Story
Established in 1976, J.B. Chemicals & Pharmaceuticals Ltd. is one of India's fastest-growing pharmaceutical companies.
J.B. Chemicals & Pharmaceuticals Ltd. is trusted by healthcare professionals worldwide as an integrated, research-oriented, publicly-traded organization focusing on supplying affordable, high-quality products in both domestic and international markets. As of today's date, this is the share price of J.B Chemicals & Pharmaceuticals Ltd.
J.B. Chemicals & Pharmaceuticals Ltd. exports to over 30 countries and earns more than half of its revenue from international sales. The company is dedicated to producing a wide range of innovative speciality products such as tablets, injectables (vials, ampoules, form fill seal), creams and ointments, lozenges, herbal liquids, and capsules.
The company is well-known for providing high-quality products in chronic and acute therapeutic segments such as cardiovascular, gastroenterology, anti-infective, and pain management (Rantac, Metrogyl and Nicardia).
KKR (a P.E. player) recently acquired a controlling stake in J.B. Chemicals & Pharmaceuticals Ltd. and now owns 54%of the company through its subsidiary Tau Investment Holdings Pte Ltd.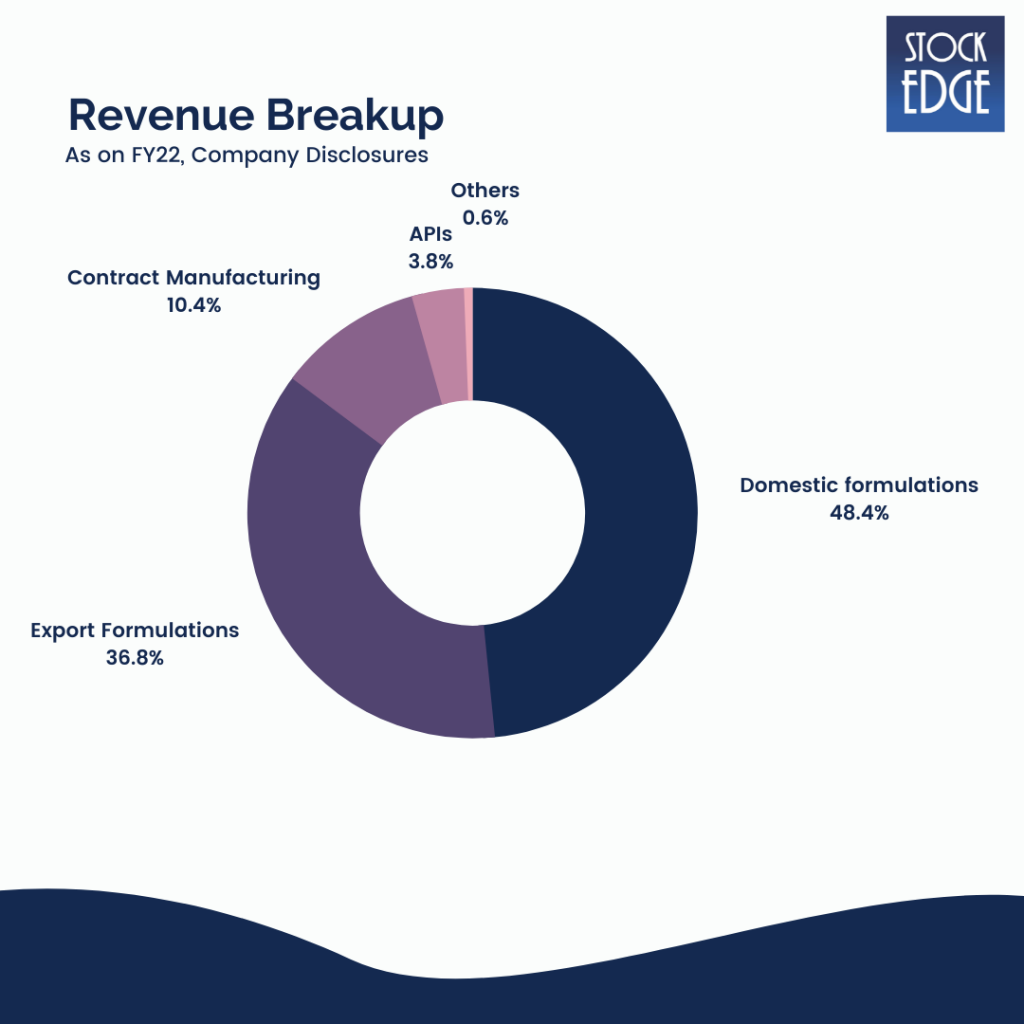 New Jockey with a good track record
The new management team appointed has mostly been recruited from Cipla, the leader in the Indian respiratory market.
On October 5, 2020, KKR appointed Mr Nikhil Chopra as CEO. He was previously the CEO of Cipla's India business, and he has worked for the company for over 24 years.
Other senior management appointments include Mr Dilip Singh Rathore and Mr Kunal Khanna, who have significant experience in Cipla.
The new management team has already launched the respiratory division (non-inhaler), tapped into the existing sales force for newer therapies, and made a few acquisitions to diversify into newer therapies.
Key Steps taken by the New Jockey
The new team has taken encouraging steps, which include:
Diversification into new therapies in India, leveraging the new team's prior experience.
Re-organizing the existing field force so that no new sales force was required for new therapies.
Accelerating the life cycle management of legacy brands.
Completing two acquisitions in India with good synergy potential.
The medium-term goal is to be among India's Top 20 pharmaceutical companies.
Diversification into new therapies
Respiratory and paediatric medicine: New management has a strong background in building brands in the respiratory segment in India, having previously worked at Cipla.
As a result, the NOVA division was established for respiratory and paediatric therapies, with a sales force of 350 people.
The division would concentrate on idiopathic pulmonary fibrosis, pulmonary hypertension, etc. Akair LC (levocetirizine + montelukast), Nintabid (nintedanib), and Viscojoy (acetylcysteine + acebrophylline) are its respiratory brands.
Nephrology: The RENOVA division was formed to promote nephrology brands. Through the Cilacar and Nicardia brands, the company has strong brand equity with nephrologists. It intends to use this to promote other brands in this segment. The division began with a sales force of 50 people.
Acquisitions to enter new therapies.
Sanzyme: The acquisition of the Sanzyme brands allows the company to enter the probiotics market. The probiotics portfolio includes Sporlac (the third-largest probiotics brand in India).
There is potential for synergies with the existing brands regarding distribution and doctor outreach, accelerating the acquisition portfolio's growth.
Azmarda: J.B. Chemicals acquired Novartis' patented product Azmarda (sacubitril + valsartan) to strengthen its presence in the cardiology segment.
Become a global CMO leader
J.B. Chemicals & Pharmaceuticals Ltd. wants to become a global Contract Manufacturer Organization leader in the medicated and herbal lozenges category.
CMO is another focus area for new management. They want to leverage their leadership in the lozenges CMO businesses to
enter new geographies,
add to its global client base, and
design and launch new product forms.
The Contract Manufacturing (CMO) division currently accounts for 11% of J.B.'s consolidated revenues. The primary therapeutic segment is cough and cold. J.B. works with well-known clients (J&J, P&G, Reckitt Benckiser, iNova) and manufactures famous brands such as Vicks, Strepsils, Doktor Mom, and others.
The company's leading brands include
Cilacar is used to treat heart-related conditions like angina (chest pain) and high blood pressure (hypertension).
Rantac is used to treat indigestion, heartburn and acid reflux.
Metrogyl is used to treat infections caused by bacteria and other organisms in various body parts. Metrogyl may also be used during surgery to prevent or treat certain infections. Metrogyl is an antibiotic that belongs to the nitroimidazole class of drugs.
Nicardia works by relaxing the blood vessels, lowering blood pressure and risk of future strokes, heart attacks, heart-related chest pain (angina), other heart problems, or kidney problems.
Let's look at the Financials of J.B. Chemicals & Pharmaceuticals Ltd.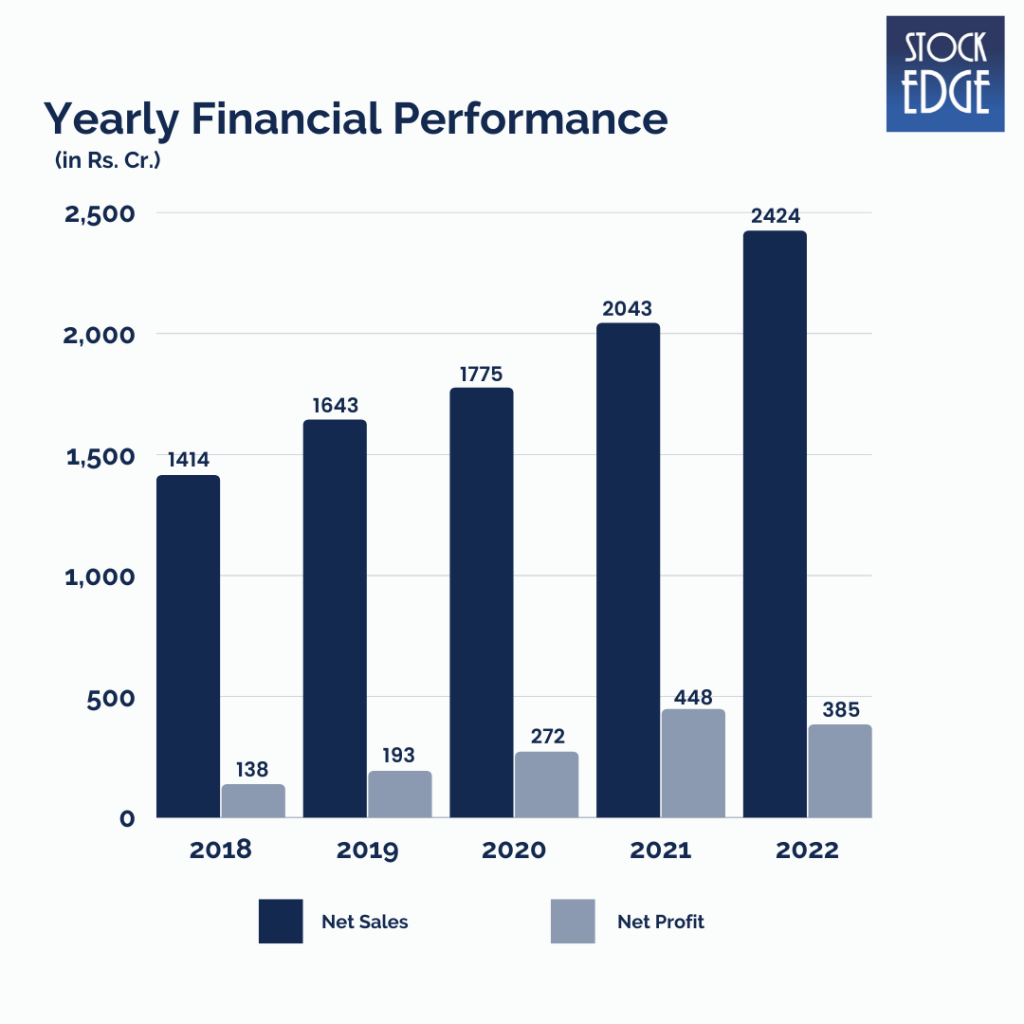 Revenue momentum continued in the fourth quarter, clocking solid double-digit growth. Sales growth for Q4 FY22 was 18%. FY22 ended on a strong positive note, with 19% growth YoY.
EBITDA stood at Rs.125 crores, which was flattish YoY & EBITDA margin at 20% contracted due to sharp increase in operating cost, after adjusting for the one-time acquisition cost of Rs.15.crore for Sanzyme Integration, PAT came at Rs.84.84 crores which were flattish sequentially but de-grew 16% YoY.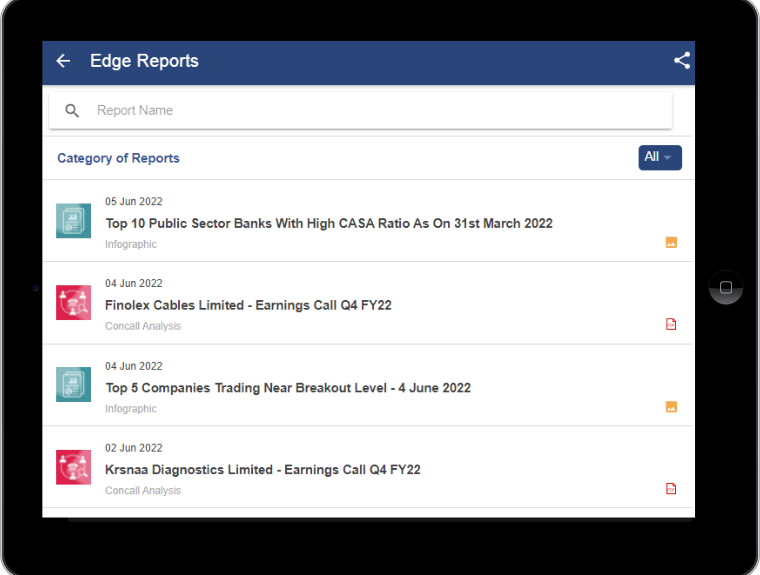 To get more detailed analysis and Reports on Stocks, visit our Edge Report Section by subscribing to our StockEdge premium plans.
Watch our video
Road Ahead…
The management of J.B. Chemicals & Pharmaceuticals Ltd. has guided for EBITDA margin to be in the range of 24% to 26% for FY23. The company is exploring inorganic opportunities in India and South Africa. The revenue from new launches will contribute 4 to 5% of sales. The management has also guided two new launches in the lozenges business in India in FY23.
However, with such pharmaceutical companies, regulatory risks, raw material price inflation risks, and currency risks can impact the company's profitability.
So we will have to wait and see how J.B. Chemicals & Pharmaceuticals Ltd. develops from here on out.
Until then, keep an eye out for the next blog and our midweek and weekend editions of "Trending Stocks and Stock Insights." Also, please share it with your friends and family.
Happy Investing!