The Story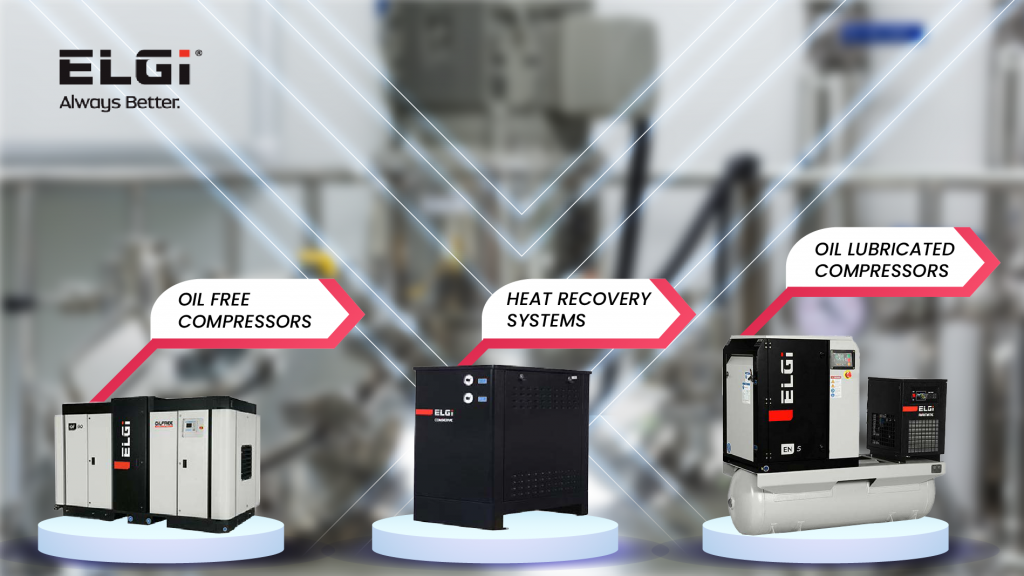 Elgi Equipments makes air compressors and automotive equipment. They generate 92% of revenue from air compressors, whereas the remaining 8% is from automotive equipment. Elgi is also the second-largest player in the Indian air compressor market with a 22% market share and one of the top eight global companies. As of today's date, this is Elgi Equipments. share price
They operate in 120 countries and have over 2 million compressors installed worldwide. Their manufacturing facilities are spread across India, Europe, and the United States. Their products are available in Europe, North America, Latin America, Africa, Australia, the Middle East, Southeast Asia, and West Asia.
However, their key focus markets continue to be the United States of America, Europe, and Australia. They have 200 distributors, 800 sales agents, and 1,200 service representatives worldwide.
In 2019, Elgi acquired Michigan Air Solutions, LLC, an independent compressor distributor in the USA, and the Company's European expansion plan gained full traction.
In 2020, Elgi Equipments formed a Joint Venture in the USA, 'Compressed Air Solutions of Texas, LLC' (50% shareholding), with Bryan Becker through Elgi Compressors USA Inc.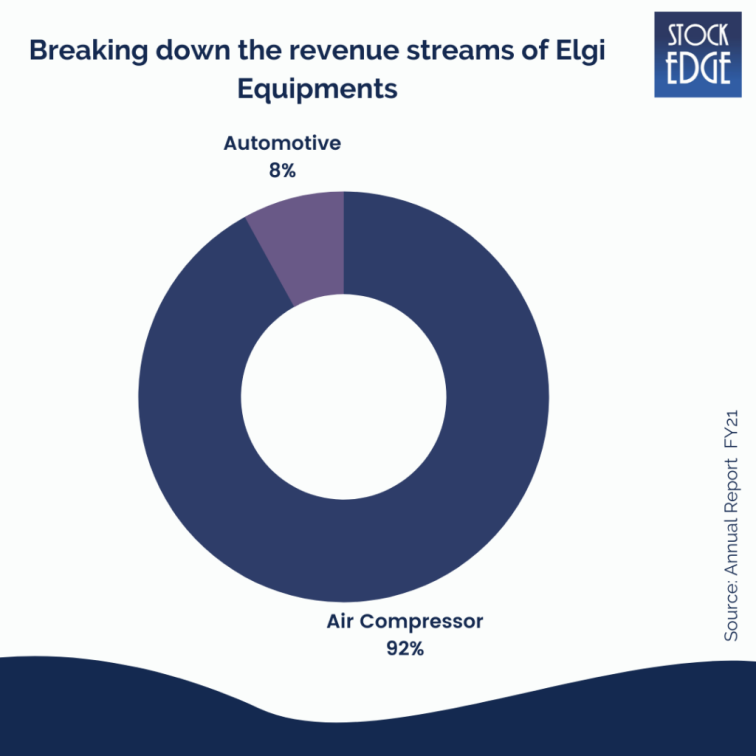 Let's try to understand the air compressor market!
The air compressor market can be segmented into two parts. First, air compressors are widely used in white goods such as air conditioners and refrigerators. And Industrial air compressors are used in various industries, including the food and beverage industry, power industry, electronics, mining, healthcare, medical equipment, construction, cold storage, and the automobile industry.
The foremost players in the air compressor manufacturing sector are Chicago Pneumatic, Ingersoll Rand Ltd., Quincy Compressors LLC., Redflow Ltd., Atlas Copco, Champion Air Tech, Hitachi Ltd., and Elgi Equipments, among others.
If we go by the technology, there are three air compressors.
(a) Reciprocating compressors: A reciprocating air compressor is a positive displacement air compressor in which air is sucked into a chamber and compressed by a reciprocating piston. Air enters the compressing cylinder after passing through the air filter and a suction valve.
(b) Rotary compressors: Rotary screw air compressors are rotary positive displacement machines that can operate at high speeds over various operating pressures and flow rates. No valves or other mechanical forces can cause unbalance in screw air compressors. This enables a compressor to run at high speeds while maintaining a high flow rate and small exterior dimensions. The main benefit of using a rotary screw air compressor is that it can continuously supply compressed air with minimal pressure fluctuation and generate less heat than standard air compressors, resulting in energy efficiency.
(c) Centrifugal compressors: Centrifugal compressors use an impeller to increase the velocity of the air, which is then converted into pressure energy by a diffuser. When a large volume of compressed air is required, such compressors require fewer stages to achieve the same pressure rise, making them more cost-effective.
According to Allied Market Research, the Global Air Compressor Market size is expected to reach $26,850.35 million in 2023, from $19,798.56 million in 2016, growing at a CAGR of 4.47% from 2017 to 2023.
Where do Elgi Equipments fit in?
Elgi has more than 400 products with a wide range of applications in various industries. They provide a full range of compressed air solutions, including oil-lubricated and oil-free rotary screw compressors, oil-lubricated and oil-free reciprocating and centrifugal compressors, as well as dryers, filters, and downstream accessories.
The automotive service equipment includes air-conditioning (AC) recovery units, auto-service units, body shop equipment, service station equipment, vehicle washing system, lifting equipment, wheel servicing equipment, test lanes, air-compressors, and mobile service equipment, and pneumatic tools.
Let's look at the Financials of Elgi Equipments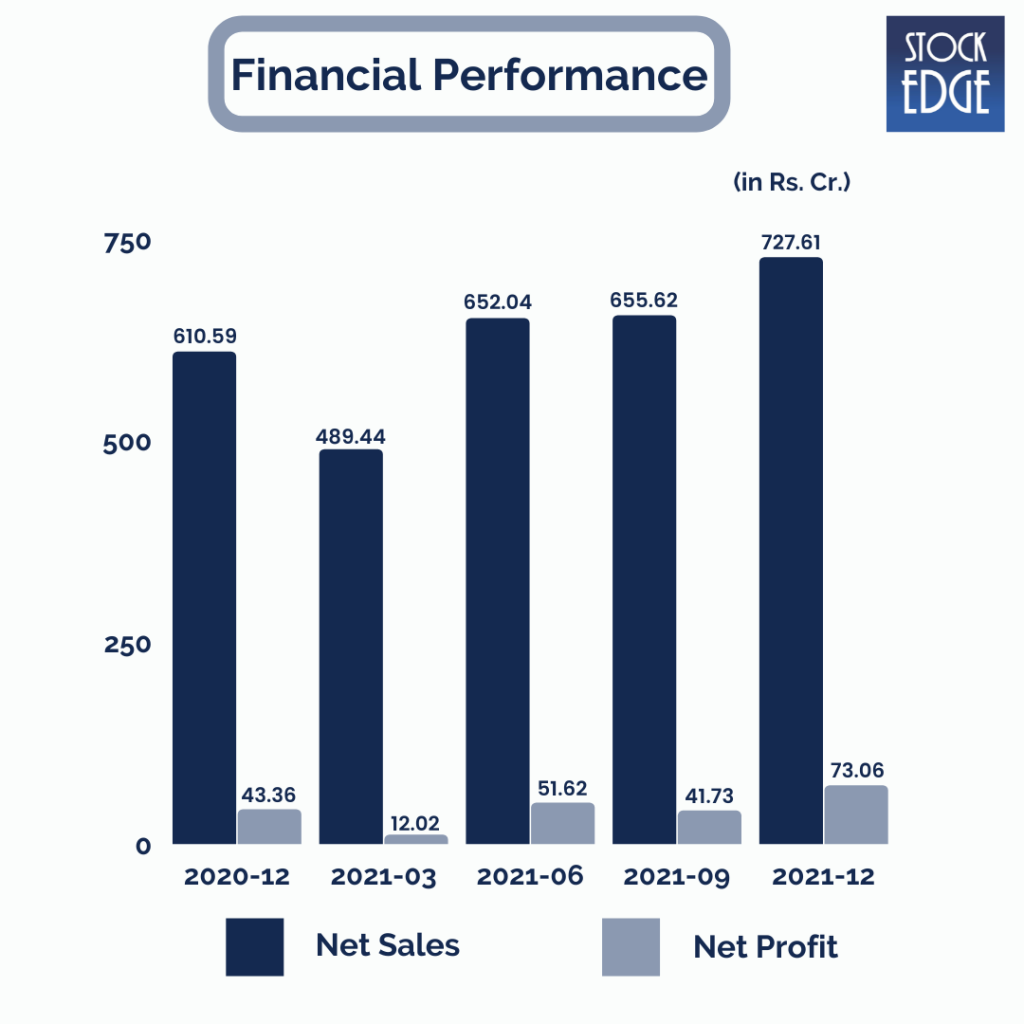 Elgi Equipments' revenues has increased by 19.2% year on year and 11% quarter on quarter to Rs.727.6 crores. PATs went up by 68.5% on a year-on-year basis and 75% on a quarter-on-quarter basis to Rs.73.06 crores. Despite higher commodity prices and operating costs, EBITDA margins came in at 14.6 per cent in Q4FY22.
Who is sailing the ship?
Overall the management is run by highly competent management led by Dr Jairam Varadaraj, who did his PhD from the University of Michigan and MBA in Marketing from George Washington University. He joined Elgi Equipment's board of directors in 1992 and has been the company's Managing Director since 1994. He also holds four patents in compressors, drive belts, consumer appliances, and food manufacturing.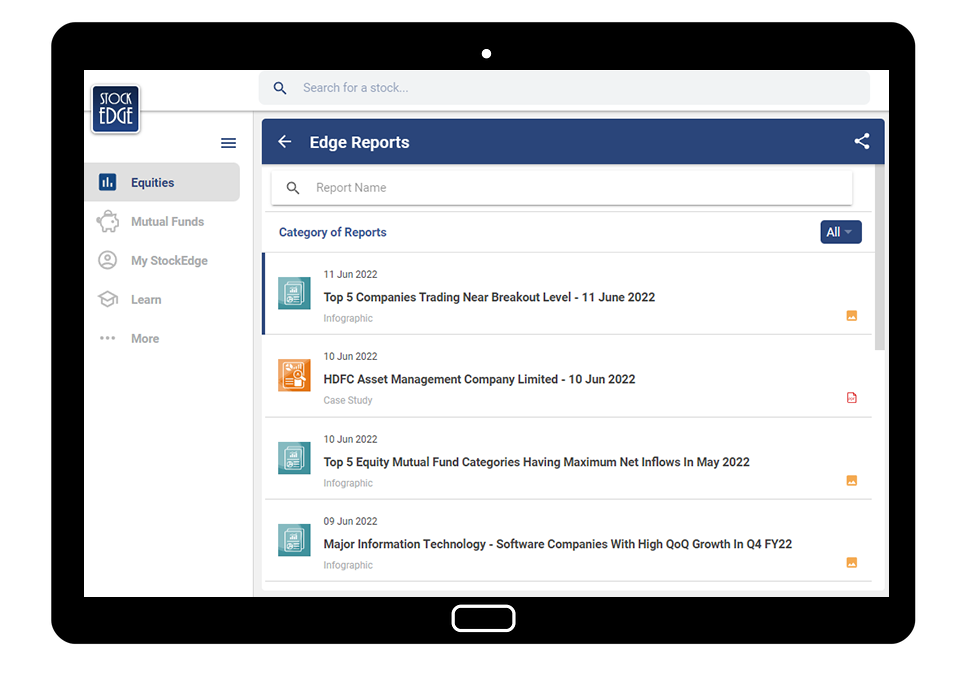 To get more detailed analysis and Reports on Stocks, visit our Edge Report Section by subscribing to our StockEdge premium plans.
Road Ahead…
Going forward, further traction in the international market and investing in research & development (R&D) will help them develop new products such as oil-free compressors (AB series). This would help grow their business in the international market, while their India business has begun to see good traction, which would help boost the top line. Furthermore, their cost-cutting strategy and emphasis on operating cash business would aid in dealing with working capital, debt reduction, and liquidity issues.
However, as with such companies, there are risks like uncertainty in global markets, failure of strategic initiatives or unwanted international expansions, volatility in commodity prices and currency risk, which could give a setback.
So we will have to wait and see how the company develops from here on out.
Until then, keep an eye out for the next blog and our midweek and weekend editions of "Trending Stocks and Stock Insights." Also, please share it with your friends and family.
Happy Investing!