Hey guys! Welcome back.
Today we are going to talk about the 4th largest cement player in India, i.e. Dalmia Bharat Ltd., and try to decollate the cement industry and as of today this is Dalmia Bharat share price. So, let's get started!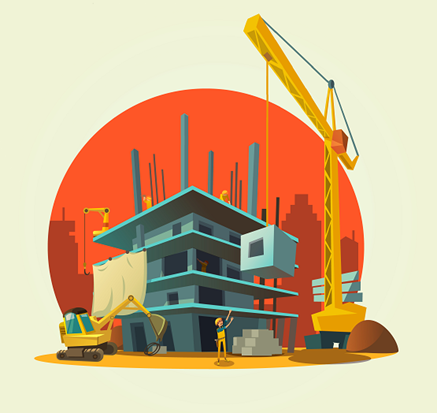 The Precedent
Between FY05-FY21, Dalmia Bharat Ltd. has transitioned from a 1.2 MT single-location cement company to approximately a 35.9 MT entity, growing aggressively through low-cost acquisitions as well as organic expansions. They are situated in 14 locations across 10 States.
Dalmia Bharat is a market leader in super-specialty cement, which is in high demand from manufacturers of railway sleepers, oil wells, and airstrips. They are the country's largest slag cement producer. Now that the precedent has been set, let's take the discussion further and start decollating!
So shall we start with the Cement Business Analysis?
Let us first try to understand the two segments of the cement business: trade segment and non-trade segment.
In the trade segment, cement is sold to retailers through dealers and distributors. This generates higher margins for the manufacturer.
In the non-trade segment, the cement is directly sold to the clients. For eg: – A construction company buying cement for their project will generate fewer margins for the manufacturer because they are infra clients and they buy in volume.
Also, in the trade segment, the company uses "push marketing strategies" which basically means to "push" their products onto the end consumers. They do this by using various active marketing techniques like incentivizing the dealers, giving discounts & commissions, etc. Confused? Maybe? Maybe not? Well, let me simplify this with an example! When we go to buy cement for a repair in the house or for a renovation, we hardly ever understand the difference between seas of cement brands.
We simply rely on the salesperson who acts as a major influence at the time of purchase. The salesperson, in this case, is the "Push" that is being incentivized by the dealer who is being incentivized by the company to push the company's products.
Since the segments are clearly defined now; we try to understand the pricing mechanism of the cement business.
The price is determined by demand and supply. It's a dynamic pricing market. Cement is a bulky material, so the greater the distance traveled by the cement bag, the greater the freight and handling costs involved, and the lower the profit made by the manufacturer. As a result, it is critical that the manufacturer keeps his production unit as close to the end customer as possible.
What makes Dalmia Bharat so special among his peers?
There is so much that the company has done to shine among its peers that we thought of jotting it down in a pointer format! Here we go:
The company has increased its blending & cement-to-clinker ratio.
It has modernized and upgraded its plants, resulting in industry-leading lower electricity consumption.
It has increased its use of alternative fuels.
Operating efficiency provides the company with a significant cost advantage over competitors in an environment of low demand, lower utilization, and rising costs.
Dalmia Bharat Ltd. provides a variety of cement variants through its brand portfolio of three marquee brands: Dalmia Cement, Dalmia DSP, and Konark Cement. These brands are available as PPC, PSC, Composite Cement, and OPC. Institutional brands include Dalmia InfraPro, Dalmia Infra-green, and Dalmia InstaPro.
Let's crunch some numbers by looking at the financials of Dalmia Bharat Ltd.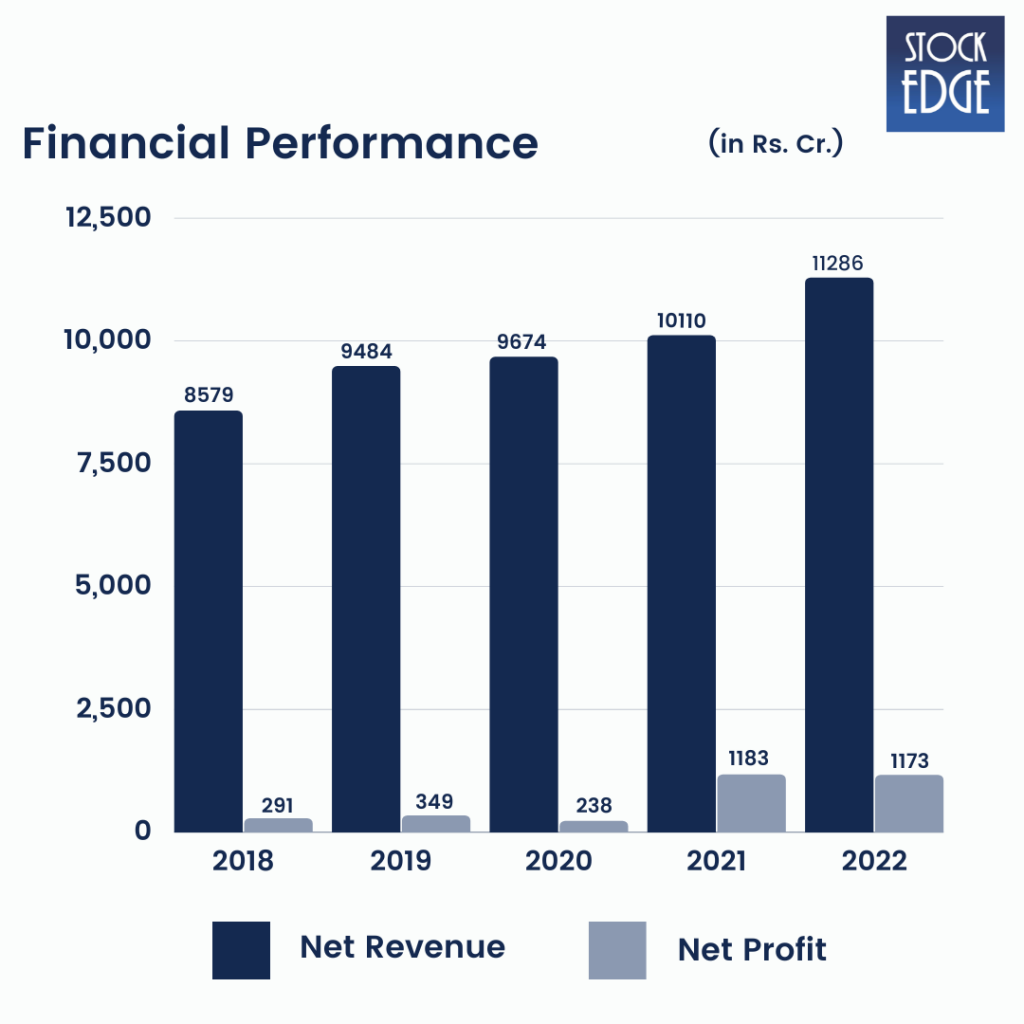 Dalmia Bharat's revenue has grown 31.6% between FY 18 and FY22— from Rs.8579 to Rs.11286 crores. Net profit has grown by a whopping 303% from Rs.291 crores to Rs.1173 crores. EBITDA/Mn Tonne was around Rs.1091 in FY22.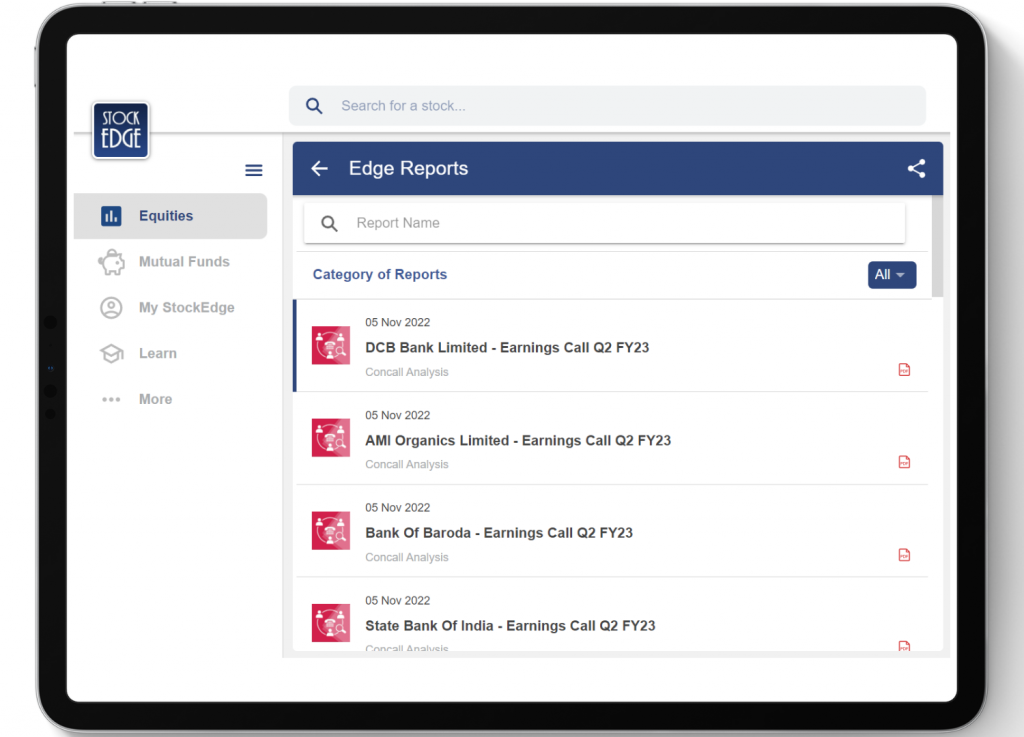 To get more detailed analysis and Reports on Stocks, visit our Edge Report Section by subscribing to our StockEdge premium plans.
Who is the Jockey?
The company is led by Mr. Mahendra Singhi, who was appointed Group CEO (Cement) in FY14. Mr. Singhi previously served as the Executive Director of Shree Cement where he worked for 19 years. He was instrumental in establishing Shree Cement as one of the most cost-effective cement players in India. His appointment to the Board of Directors has increased the company's cost competitiveness, resulting in higher overall profits.
Road Ahead
The management stated that its expansion plan is on track to reach 49mtpa capacity by FY24F. Dalmia Bharat, on the other hand, has set an incremental capacity addition target of 20-25mtpa, bringing total capacity to 70-75mtpa by FY27F.
In the long run, Dalmia Bharat remains committed to their previously announced target capacity. It is expected to reach 110-130mtpa by FY31F. During the second quarter of fiscal year 23, the company installed 20MW of solar power capacity and 4MW of waste heat recovery system, bringing total capacity to 88MW and 41MW, respectively. Total renewable power capacity is expected to increase to 173MW by FY23F and 328MW by FY24F.
The management expects the industry to grow by 7-8% and Dalmia Bharat's volume to grow faster. Realization increased by 2% year on year (down 3% QoQ). According to them, cement prices have risen in most markets since the September 2022 exit (Kerala by Rs20-25/bag, Tamil Nadu by Rs10-15/bag, East India by Rs0-5/bag, and flat in Karnataka/Maharashtra).
Dalmia Bharat intends to become a pan-India player and will continue to assess both organic and inorganic growth opportunities in order to meet its stated expansion target.
However, as with such companies there are risks associated with them such as volatility in raw material prices of pet coke, coal and diesel can impact the Company's performance.
So, we will have to wait and see how Dalmia Bharat Ltd. develops from here on out.
Until then, keep an eye out for the next blog and our midweek and weekend editions of "Trending Stocks and Stock Insights." Also, please share it with your friends and family.
Happy Investing!