How many times in your daily life have you come across stock ideas given by a friend or an expert ?
How many times have you decided to choose different stocks for different goals and track stocks?
We know it is very difficult to remember each and every stock idea or the track stocks you want to allot for your different goals.
So StockEdge has devised the perfect solution for you-My Watchlist.
What is My Watchlist?
My Watchlist helps you to create multiple watchlists of stocks that you are interested in.
These may be stock ideas or stocks you are holding for achieving some particular goals.
You can name each watchlist as per its purpose.
What are the steps for accessing My Watchlist?
Here are the steps for accessing My Watchlist:
Log in to your account on StockEdge
Go to My StockEdge
Go to My Watchlist
How to create My WatchList?
You can create a separate watchlist for each of your purpose, such as stock ideas, time frame of holding such as short-term, medium term, etc.
The below example will help you to create your own Watchlist: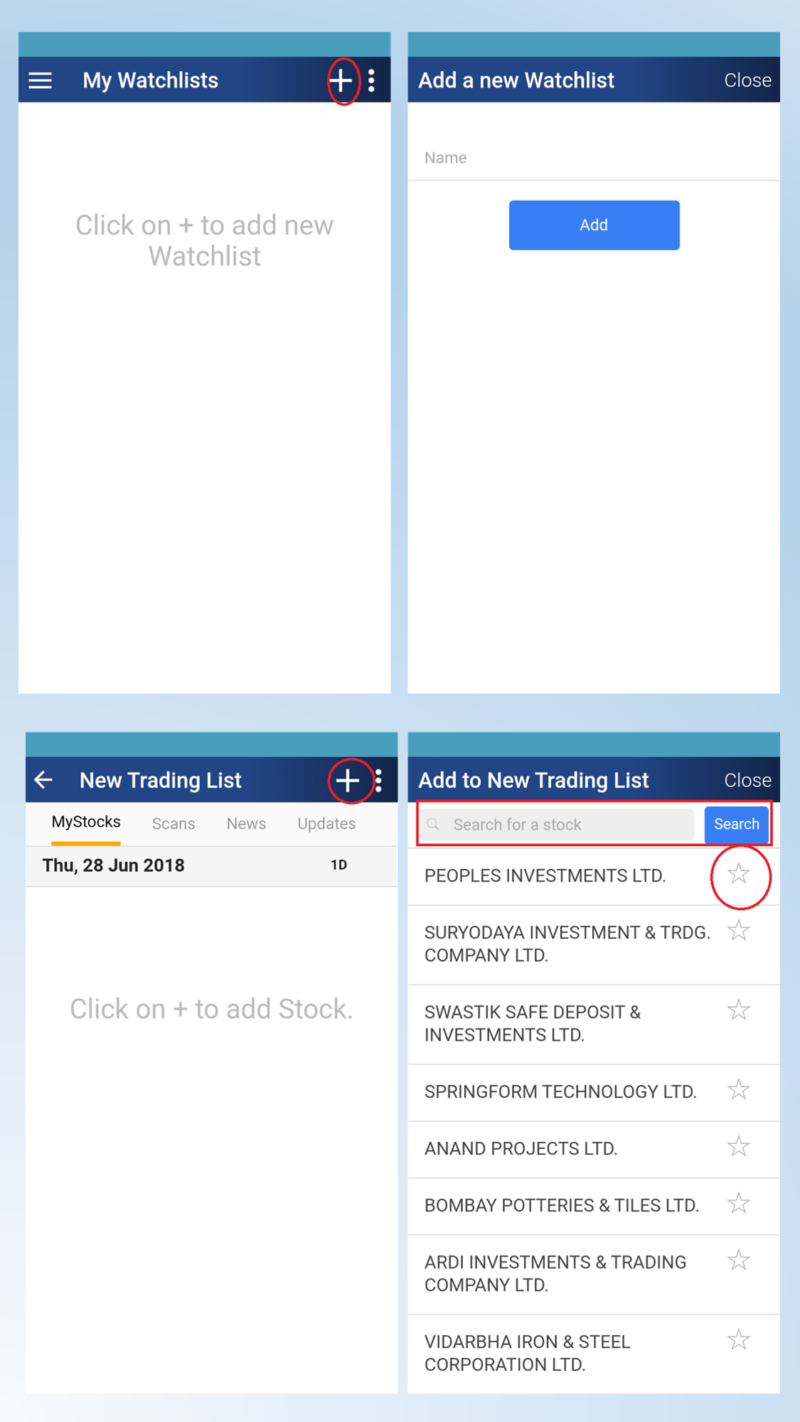 You can create multiple watchlists and add multiple stocks in any list.
Each watchlist consists of the following sub-sections.
(A) My Stocks (B) Scans (C) News (D) Updates (E) Deals
(A) My Stocks:
My Stocks gives you a consolidated picture of the performance of the stocks under that watchlist.
You can see the return that stock will provide you during your holding period from the day you have added the stocks to the watchlist.
This will help you to take a better-informed decision.
In addition, you can also check the change ( increase or decrease) in the stock price during a particular day in an interactive manner.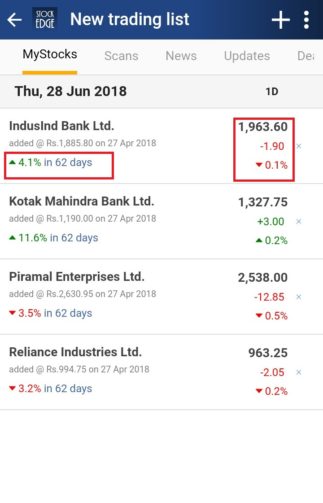 (B) Scans:
A stock scan helps you to filter stocks based on your criteria.
You can check whether any stock within your watchlist has fulfilled either a technical scan or a fundamental scan here.
You can see whether a stock has satisfied any of the numerous fundamental or technical scans specially designed by StockEdge or any of your customized scans.
Although fulfilling a particular or two criteria does not necessarily imply a good performance, it may be taken as a signal for the same.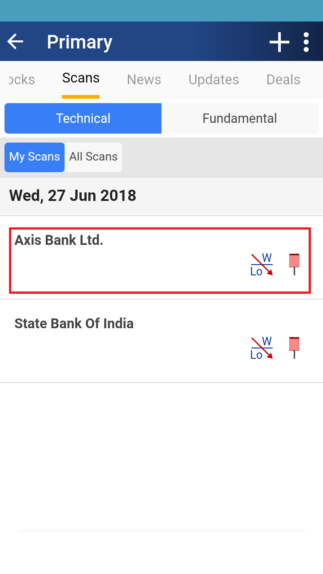 (C) News
This section will give a consolidated picture of all the major news of the stocks in your watchlist.
(D) Updates
This gives you a centralized picture of all the important updates of the stocks in your specific watchlist.
The Updates include major announcements made by the companies to NSE or BSE as well as Corporate Actions (such as stock-spilt , dividends,etc).
(E) Deals:
This provides a combined picture of all the deals undertaken in any or all stocks in your particular watchlist.
These are categorized under: Bulk Deals, Block Deals and Insider Deals.
These subcategories will give you a complete list of any deals in any stock in your watchlist.
You can also check the details of the investors carrying out the deals
To know more about My WatchLists, watch the video below:
So, form your own watchlist and track stocks your favourite stocks by using StockEdge Application.
Join StockEdge Club to get more such Stock Insights.

You can check out the desktop version of StockEdge.