Are you inspired by the famous Indian investors such as Rakesh Jhunjhunwala, Porinju Veliyath, and many others?
Do you want to track which stocks these big investors are buying or selling?
Well, this write up will help to answer your question.
How to track your favourite Investors?
While tracking your favourite investors, you may have often come across similarly named investors.
This arises due to the implicit problems in the data collection processes used by the organizations as well as the exchanges.
So how can you solve this problem?
If you are following all of them how to know what stocks all of them are buying or selling at a single point in time.
Well, StockEdge solves this hassle.  You can track the actions of a group of similarly named investors at a single point in time by using its unique feature: My Investor Groups,
What is My Investors Group?
 My Investors Groups enables you to create multiple groups of similarly named investors. This feature gives a consolidated picture of all the actions of a group of investors in a single place. Not only that, you can add as many similar named relevant investors you want under a particular group.
How to create My Investor Group?
Step 1: Go to My StockEdge and Login to your Account.
Step 2:  Go to My Investor Groups
Step 3: Add the name of the investor whose group you want to form
Step 4: Now add all the relevant similarly named investors in the group. You can from multiple groups.
The following infographic will help you to create your own investor group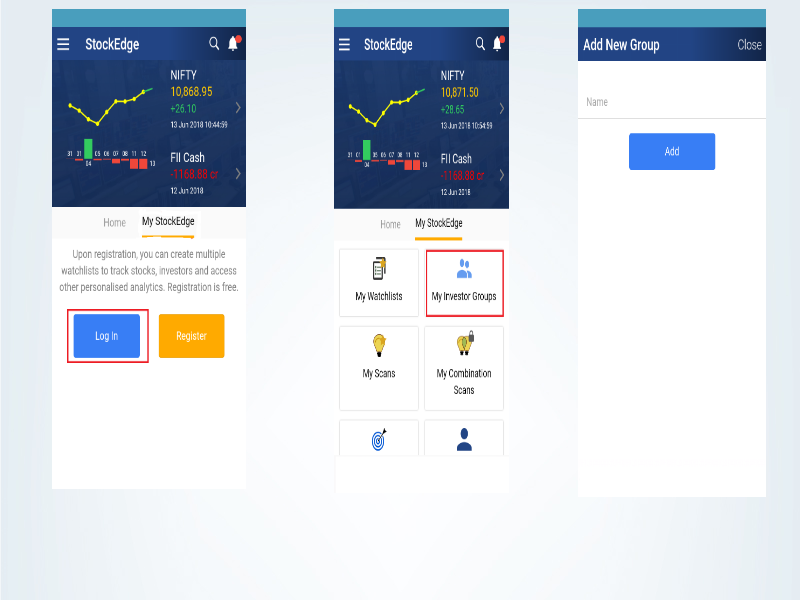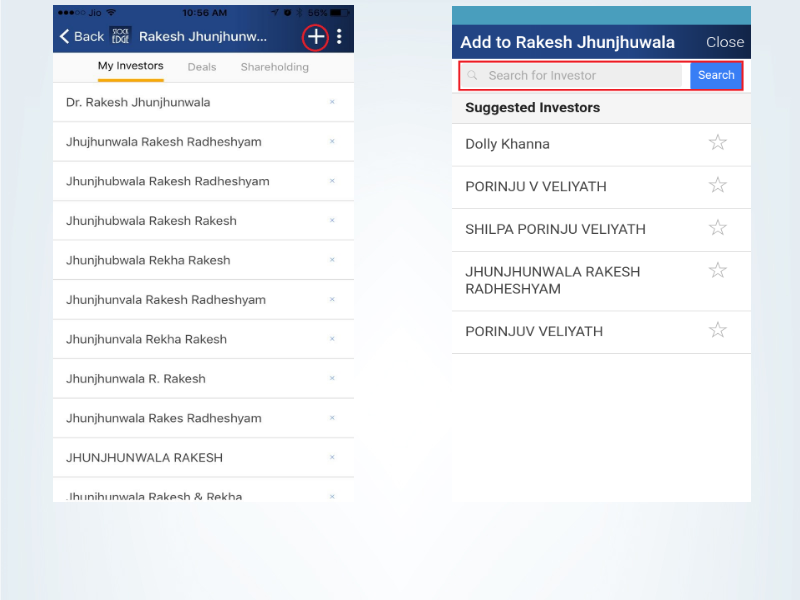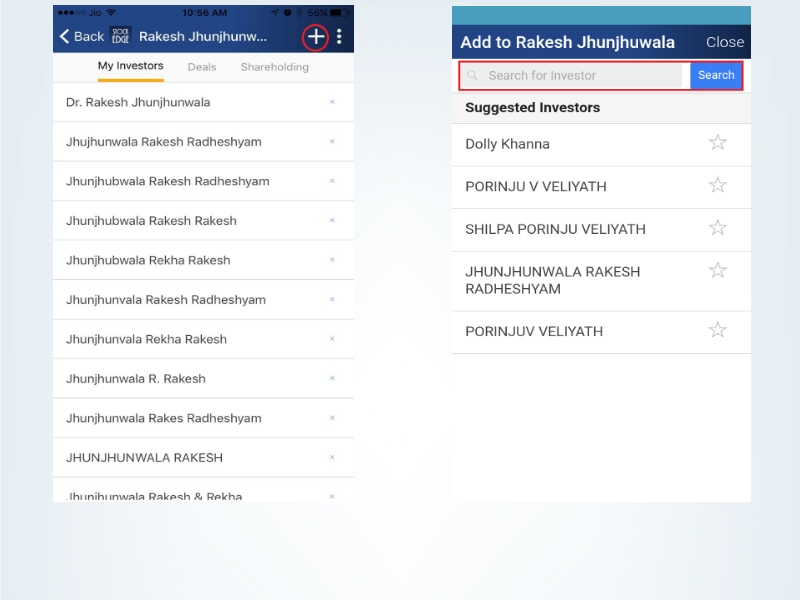 We also give you suggestions based on your search, for example when you are creating an investor group of Rakesh Jhunjhunwala, we suggest you names that can be added to the group and you can add them to your list.
How to track your favourite Investors by using My Investors Group?
 You can track the consolidated actions of a particular similar group of Investors under Bulk Deals, Block Deals and Insider Deals.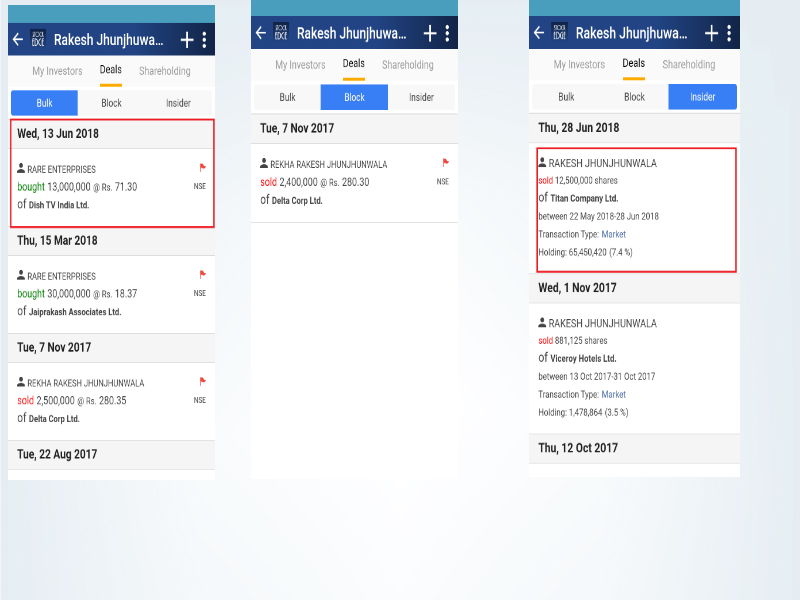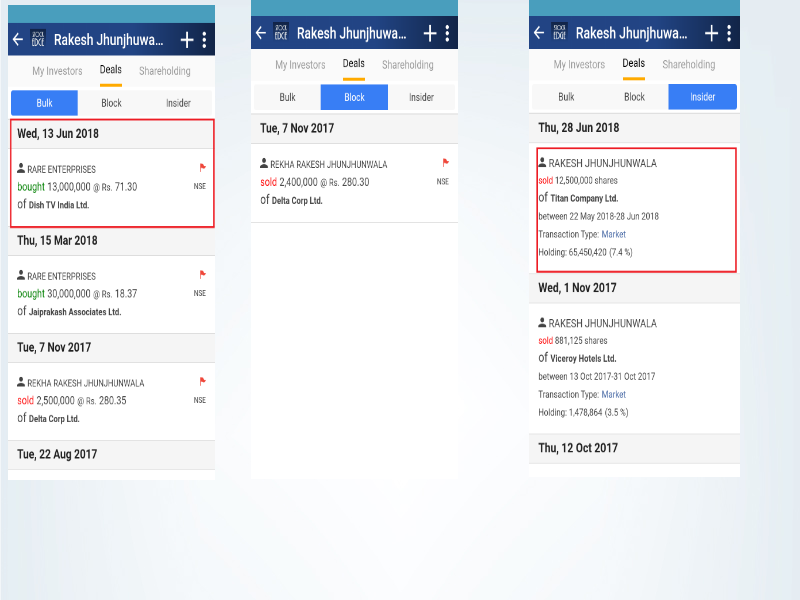 You can also see whether this investor group has changed their shareholding patterns (i.e. either increased it or decreased it) in various companies as compared to the previous quarter in percentage terms by simply clicking on a particular company's name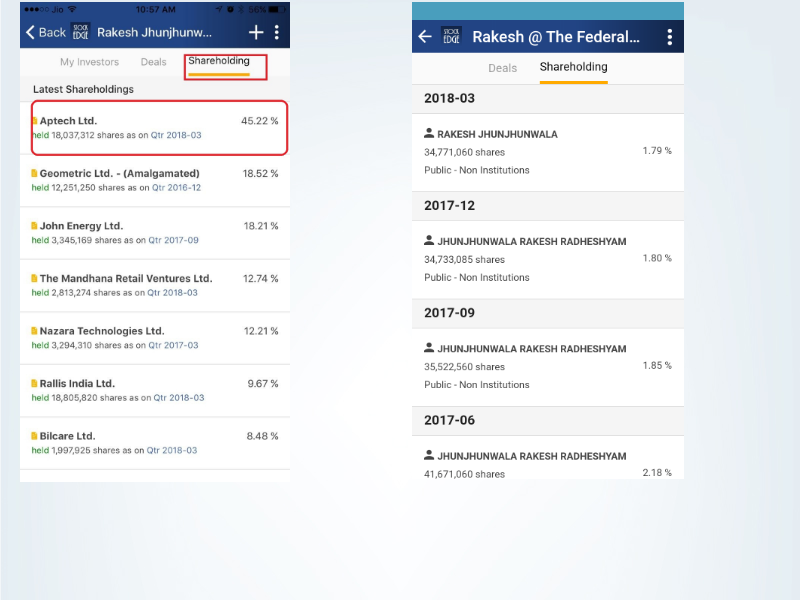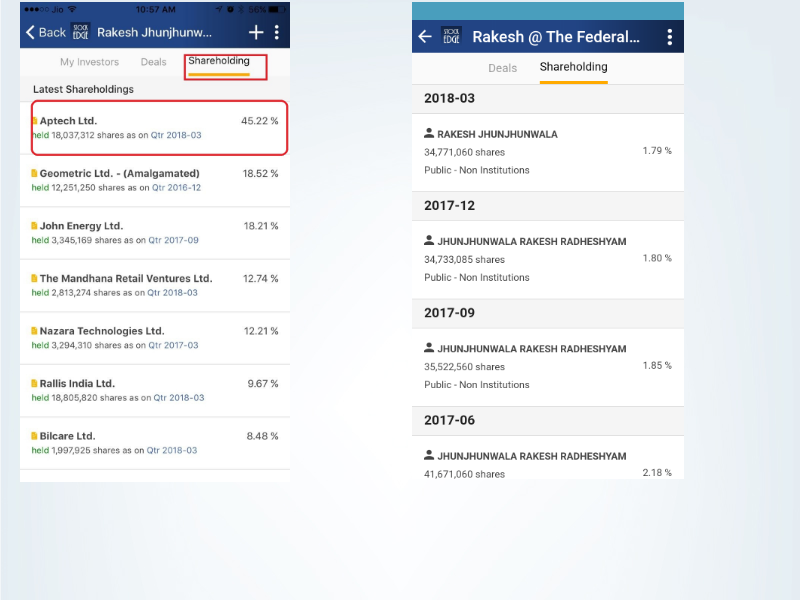 As we can see from the above infographic -there has not been any significant change in the shareholding of our example investor group in The Federal Bank Ltd in the first quarter of 2018 as compared to the last quarter of 2017.
If any of these big investors make a substantial change (i.e. increase or decrease) in the shareholding pattern of any company, then one should keep a close watch on such a company before making their trading or investment decision.
Want to know more about My Investors Groups? Watch the video below:
Bottomline
Thus using this feature you can track the actions of multiple investor groups with little effort and in a very short span of time from StockEdge App.
However, one should do own research before undertaking any actions in the stock market and not follow anyone blindly.