When we trade in financial markets, we often come across the terms like Bulk, Block, and Insider deals. When we read stock related news or watch stock channels, we will often hear that block and bulk deals are done in some stocks. Often certain websites give us name who have done bulk or block deals in stocks.
These bulk and block deals are usually done by the institutional players like mutual funds, banks, financial institutes, venture capitalist etc and also by super HNIs (High Net Individuals) like Rakesh Jhunjhunwala. In this article, we will discuss what does bulk, block and insider trading means and how we can track the rockstar investors who are dealing in these using StockEdge.
How to track Big Investors?
We can track the financial institutions and HNIs who are doing Bulk deals using StockEdge. Let's take the example of Axis Mutual Fund. We want to see whether Axis Mutual Fund has done any trade we shall get that info in bulk/block deals section . We can easily track it in StockEdge. In the home screen click on the "Investors" tab.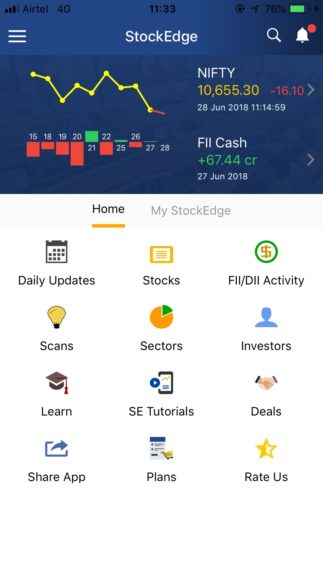 A search panel will appear with the list of recently active investors.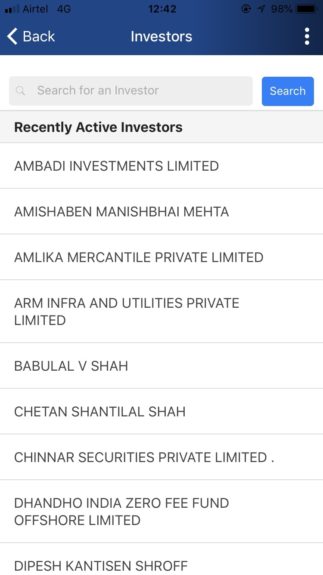 As we want to search for Axis Mutual Fund, Write the name and you will see all the financial institutions with Axis Mutual Fund name will appear. Click on the Axis Mutual Fund: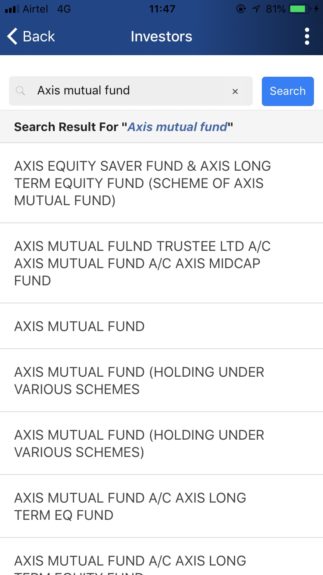 When we click on the Axis Mutual Funds, the bulk screen will appear; here we can see Axis Mutual Funds has done bulk deals when and in which stocks. For example, it has bought 359,250 stocks in Jubilant Foodworks Ltd @ Rs. 2542.77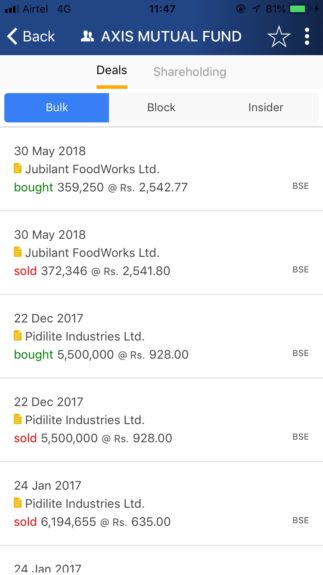 Similarly in StockEdge we can search for them who have done block deal on stocks on a particular date. Suppose we want to know on which stock Mrs. Rekha Rakesh Jhunjhunwala did a block deal. Click on the "Investors" panel.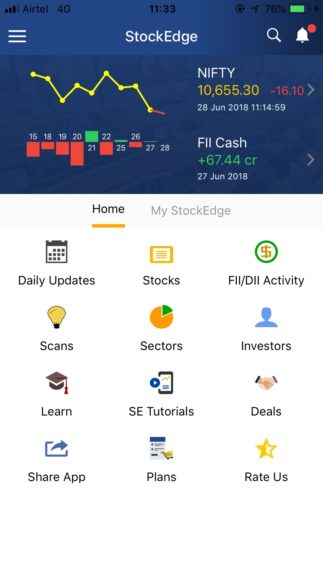 Type her name in the search panel.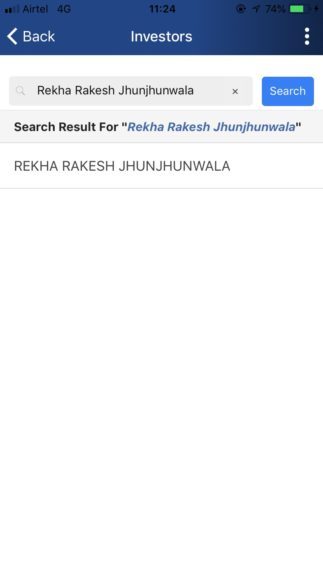 After clicking on it, we will get block deal tab, click on it. Here we can see that Mrs. Rekha Rakesh Jhunjhunwala made a block deal in Delta Corp Ltd. on 7th November and sold 2,400,000 shares @ Rs 280.3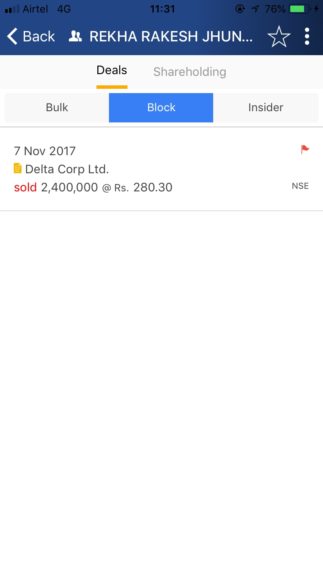 You can download the ios version of StockEdge here.
You can download the android version of StockEdge here.
How to track shareholding of investors in a company?
We can also track which financial institutions and HNIs are the shareholders in which companies using StockEdge. Suppose we want to see Axis Mutual Funds are shareholders in which companies. Click on the "shareholding" tab and the list of companies will appear in which Axis Mutual Funds are shareholders.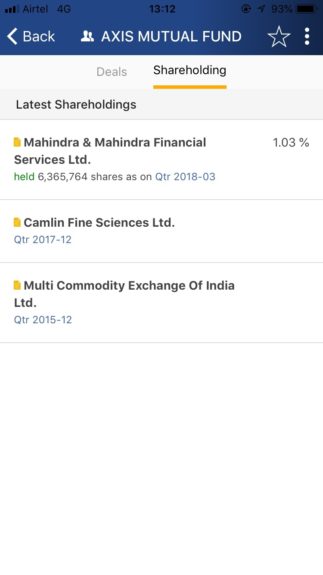 As we have discussed above, that when we type "Axis Mutual Fund" a lot of names of Financial Institutes or HNIs containing the word "Axis" comes in the list. This is the limitation of tracking the investors through the "Investors" tab. But we do not have to worry about this. We can also customise this using "My StockEdge" through the "My Investors Groups". Here we can make a group of the entire "Axis" related financial institutions or HNIs.
To know more about how you can track what big investors are doing, watch the video below:
To know how to make "My Investors Group" you can read:
BottomLine
We can track all these in StockEdge and get all the information in just a few clicks. Many investors get unnecessarily excited, seeing rockstar investors doing block, bulk and insider trading and they try to imitate their trade after these rockstar investors had already squared off their positions. But this does not mean, we should not track them. Along tracking them we should also do our research and study the fundamentals of the company and go through its past records. Each investor has it own risk appetite so understand your risk appetite and trade.