Jindal Stainless (Hisar) Limited (JSHL) was established in 1975 when Shri OP Jindal envisioned a self-reliant India, capable of fulfilling its stainless steel demand. Stainless steel, then, was no less than a luxury metal and India was completely dependent on imports to meet its demand which attracted duties up to 300%. It was Shri O P Jindal's vision and his pioneering spirit that led to the establishment of Jindal Stainless, India's first stainless steel manufacturing unit. As of today's date, this is Jindal Stainless share price.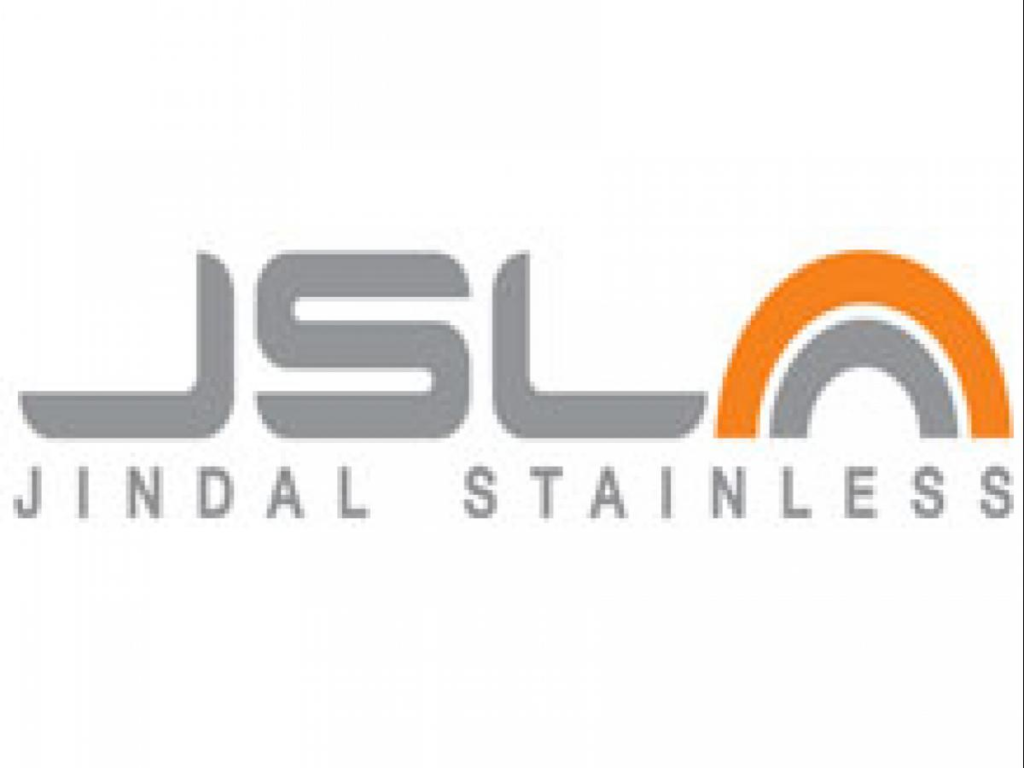 Since its inception, Jindal Stainless (Hisar) Limited (JSHL) has worked on a strategy of both backward and forward integration; starting from melting, casting, hot rolling to cold rolling and other value additions. Today, Jindal Stainless is an integrated stainless steel plant with a melting capacity of 8,00,000 tonnes per annum. It is also the world's largest producer of stainless steel strips for razor blades and India's largest producer of coin blanks, serving the needs of Indian and international mints.
Jindal Stainless (Hisar) Limited (JSHL)'s Specialty Product Division caters to the high-end precision and specialty stainless steel requirements of reputed Indian and international customers. The product range includes slabs and blooms, hot rolled coils, cold rolled coils, plates, blade steel, coin blanks, and precision strips.
Going forward, the Company plans to continue its focus on development of new value-added stainless steel grades, process improvements, and customer satisfaction by developing customised products matching their specific requirements.
Subsidiaries of JSHL
Jindal Stainless Steelway Limited (JSSL) :
JSHL's service centre network, offers convenient, customized, and just-in-time services to our customer's doorsteps. The Company has partnered with Steelway S.R.L., a leading Italian Company in the business of distribution and processing of steel, to service its valued customers with exact slit, cut-to-size, polished stainless steel sheets, coils and blanks conforming to the highest standards of processing tolerances.
The Company's service centre facilities in Gurgaon, Mumbai, Chennai, Hisar, Jajpur, and Vadodara are installed with state-of-the-art, high-end precision slitting, cut-to-length, blanking and polishing lines supplied by leading equipment manufacturers such as FIMI and IMEAS of Italy and IDH and Daehwa of South Korea.
JSL Lifestyle Limited:
It is another subsidiary of Jindal Stainless (Hisar) Limited. Headed by Ms Deepikaa Jindal, the Company is known for its uber luxury products. It has also created a strong presence in sectors like ART (Automotives, Railways, and Transport), ABC (Architecture, Building and Construction), and retail.
JSL Lifestyle Limited creates spaces that use stainless steel as the core ingredient; be it modular kitchen, kitchenware, home and footprint office accessories, or cooking utensils.Launched in 2003 by Ms Deepikaa Jindal, Arttd'inox is the first B2C brand from of JSL Lifestyle Limited. With the objective to spread out the arena of stainless steel from kitchen shelves to the entire house and office, Arttd'inox has brought about excellent designs and forms in stainless steel tableware and home décor products in India.
Standalone Financials
Revenue from operations showed a minute decline of 0.44% YoY to Rs.3,156 crore during the quarter.
Net profit for Q2 FY21 increased by 88.46% YoY and stood at Rs.98 crore. • EBITDA for the quarter witnessed growth of 11.04% YoY and was reported at Rs.352 crore. • Sales volume showed sharp demand recovery of 159% QoQ and stood at 2,30,350 metric tonnes in Q2 FY21.
Finance costs declined by 13% YoY to Rs.124 crore during the quarter.
Consolidated Financials
Revenue from operations showed a minute growth of 0.70% YoY to Rs.3,314 crore during the quarter, backed by gradual recovery in domestic demand.
Net profit for Q2 FY21 increased by 102.5% YoY and stood at Rs.81 crore.
EBITDA for the quarter witnessed growth of 8.50% YoY and was reported at Rs.345 crore.
Net debt for the quarter stood at Rs.3,215 crore which was lower by Rs.1,477 crore over the last 2.5 years.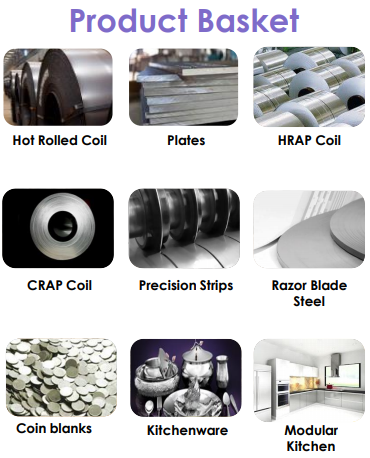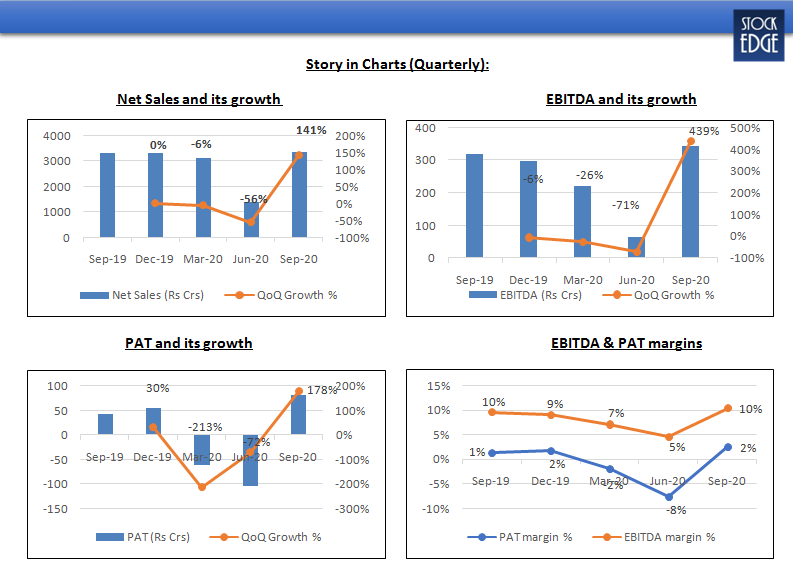 Business Performance
The management reported that notable improvements in business sentiment along with its agile response in manufacturing and supply chain adjustments led to the improvement of operational performance during the quarter.
The domestic consumption of stainless steel had made a gradual recovery in Q2 FY21 and managed to reach pre-Covid levels in sectors such as auto, decorative piping, and railways.
In the automobile segment, there was a sharp surge in demand of two wheelers and passenger vehicles during the quarter. The demand for holloware and consumer segments also picked up as the country started moving into the unlocking phase.
The management reported that its capability to innovate and expand product portfolio to mirror the market rise in a short span of time has enabled the company to stay ahead of industry growth. Consequently, all the plants at different geographies were running at near full capacity in Q2 FY21.
Based on the recommendations of the Directorate General of Trade Remedies, the Ministry of Finance (Government of India) imposed provisional countervailing duties (CVD) on Indonesian imports to provide relief to domestic stainless steel producers in India.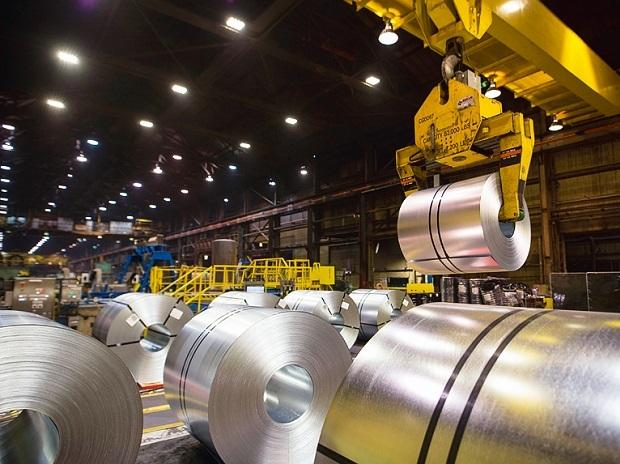 Recent Launches
The company launched the second phase of its co-branding initiative, Jindal Saathi 2.0 in Q2 FY21 due to the exceptional response achieved in the pipe and tube segment. The initiative was positioned to cover a larger geography and even remote areas and thereby help to expand its presence in the current Rs.7,000 crore pipe and tube market.
The management approved constituting a committee to explore and evaluate various options of consolidating the stainless steel business of Jindal Stainless Limited and Jindal Stainless Hisar Limited through schemes with the objective to minimise costs and maximise efficiency.
Future Outlook
The company and the stainless steel industry continues to suffer from low pricing power, continued threat of dumping from FTA countries and import duty on key raw material like Ferro Nickel and Stainless Steel scrap, while the imports from FTA countries continue at nil import duty.
With the government's enhanced focus and plans to invest in the infrastructure segment, as announced in the union budget, it is estimated that demand for stainless steel will grow by 8-10% annually.
Going ahead, the company would continue to enhance the overseas market footprint as the company continues to explore opportunities to expand the clients base in new geographies along with development of few new grades.
Given the current healthy demand from China as well as India, the steel industry has witnessed a rise in its prices. This is expected to bode well for the company on account of higher realizations and hence higher profitability.
The management has stated that the speciality product division would continue to remain at the centre of the growth strategy.
Jindal Stainless Limited (JSL) and Jindal Stainless (Hisar) also announced that it will be merged in a share swap ratio of 1:1.95. This merger will induce a simplified capital structure, expanding the turnover of the merged business to Rs200 bn. With a capacity of 1.9 mn tonnes, the merged entity will be amongst top 10 stainless steel companies in the world.
StockEdge Technical Views
Jindal Stainless Hisar is trading right on the verge of breakout and likely to see breakout above swing high of 165 level. Technical parameters look quite strong as of now. Probable resistance in the near term comes at 175 and then next resistance comes at 195-200 zone.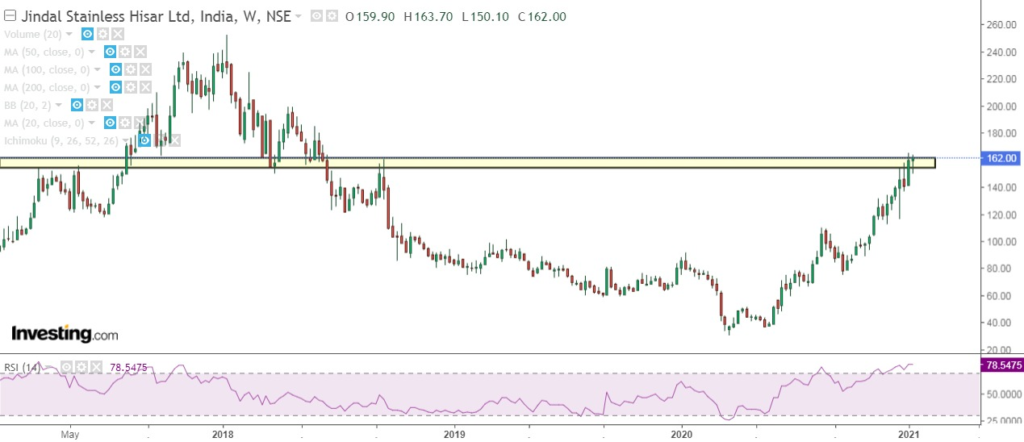 Bottom Line:
Jindal Stainless is a part of Jindal group delivering a focused approach on stainless steel over the past 4 decades. The company had grown its Sales/EBITDA/PAT at a CAGR of 6%/11%/74% over FY15-19. With low per capita consumption of stainless steel in India and the metal being the fastest growing among other metals have a huge scope of growth over the long term. However, higher imports from FTA nations and low steel prices has put a pressure on the realizations of the company. To counter this issue, the company is focusing on value added products (higher realizations) and expansion of geographical footprint to improve the realizations and market share respectively.
Join StockEdge Club to get more such Stock Insights.
You can check out the desktop version of StockEdge.
Disclaimer:
This document and the process of identifying the potential of a company has been produced for only learning purposes. Since equity involves individual judgements, this analysis should be used for only learning enhancements and cannot be considered to be a recommendation on any stock or sector. Our knowledge team has limited understanding and we all are learning the art and science behind this.