Tata Metaliks is engaged in the manufacture of foundry grade pig iron. The Company manufactures and sells products, such as scrap pig iron and granulated slag. It is a subsidiary of Tata Steel and one of India's leading producers of high-quality pig iron and ductile iron pipes. The company had 19% market share in foundry grade pig iron and 12% market share in DI pipe segment as of FY19. As of today's date, this is Tata Metaliks share price.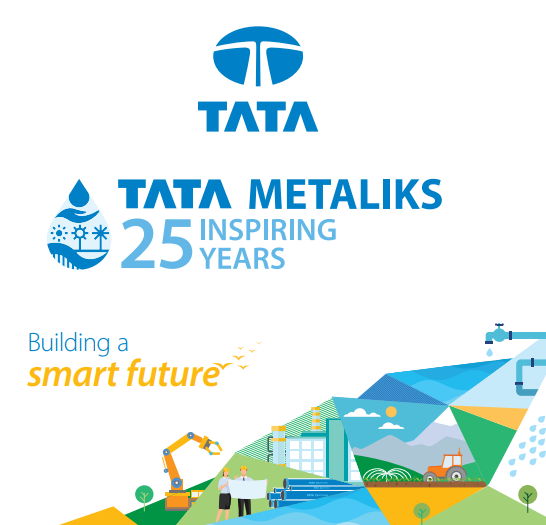 The company has its plant near Kharagpur, West Bengal and enjoys strategic locational advantage due to its proximity to iron ore mines in Odisha and Jharkhand, the Haldia port (for import of coal) and the PI and DIP markets of eastern India.
The manufacturing capacity of Tata Metaliks is as following:
5.50 LTPA of hot metal production capacity.
2.00 LTPA Ductile iron pipes.
16.76 MW captive power generation capacity.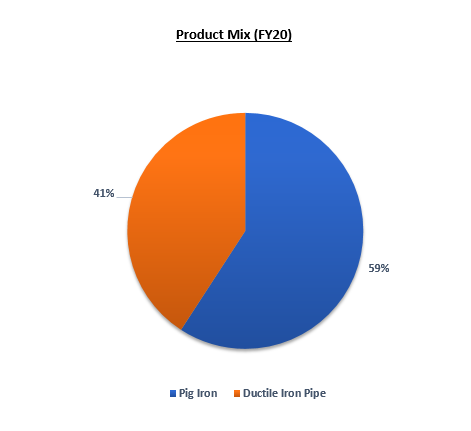 Tata Metaliks Operational Highlights
Over the past 5 years, revenues grew at a CAGR of 13.3%, EBITDA by 14.2% and PAT by 14.6% driven by leadership in the pig iron and ductile iron segments business.
Over the years, the company has maintained its EBITDA margins at ~14%-16% despite several cost volatility which is on account of a backward integrated RM procurement model. PAT margins are also healthy at ~8% which it has been able to maintain over the past 5 years.
Return ratios are healthy at around 25% to 35% in FY20. Solvency ratios are also comfortable.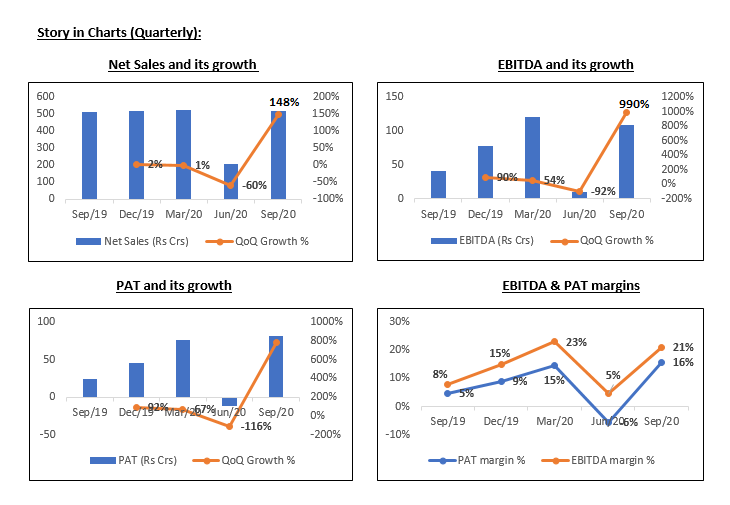 Future Outlook
Tata Metaliks is working on doubling the Ductile Iron Pipe (DIP) capacity to 4.00 LTPA which is expected to be completed over the next couple of years.
In order to minimize costs, the company has stabilized an increased pulverized coal injection and oxygen enrichment which would lead to significant savings in fuel costs.
Tata metaliks has also been focusing on the Value-Added Ductile Iron Pipe segment which would yield positive returns and improve the margins and profitability going forward. This segment is mainly driven by investments in water, sanitation and irrigation infrastructure projects of the Govt.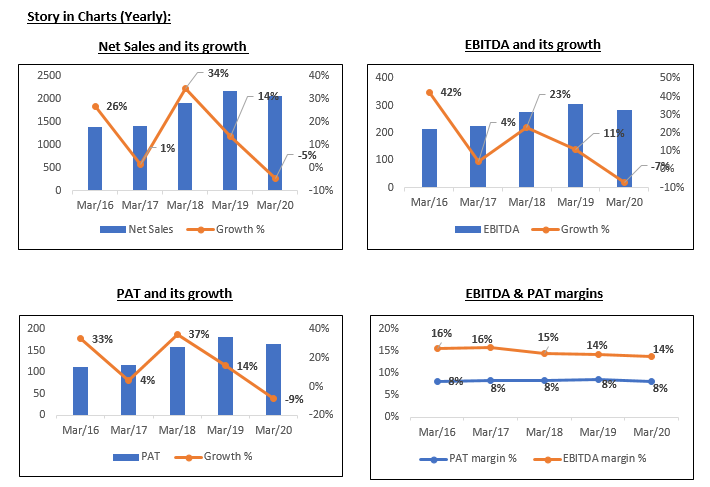 In the DIP segment, the company expects that with higher production capacity and a pipe diameter of upto 1,200 mm would enable the company to enter newer geographies and expand its international as well as domestic footprint.
Currently, with lower interest and the revival in demand from China the metal industry is on the verge of a boom business cycle. Tata metaliks is also expected to benefit from the current change in the business cycle.
You can also read our latest article on Should we choose Focused Funds for our portfolio?
StockEdge Technical Views
Tata Metaliks faced resistance from the weekly resistance zone and formed a shooting star candle after a sharp move in the last few days. Fresh momentum breakout to take place only above 976 level. Technical parameters look positive as of now. Immediate support comes at the 800-820 zone.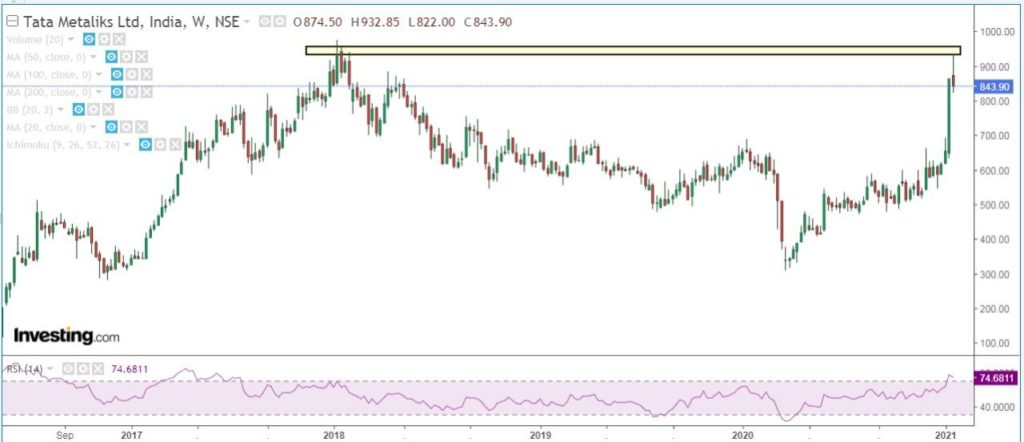 Bottom Line
Given a strong balance sheet, good parentage of Tata sons pvt ltd and a healthy operational metrics, the company is a good long term investment bet. The company is focused on increasing its market share by expanding its geographical presence in India as well as in the export market. The key factors to keep track of for Pig Iron are development in the automobile industry, housing industry etc while for DI segment, we need to keep a track on the government's push in the water pipeline and sanitation drives.
At a TTM based PE of just 14.15x and market-cap to sales at just 1.11x, the company looks fairly attractive given the growth prospects.
Join StockEdge Club to get more such Stock Insights.
You can check out the desktop version of StockEdge.
Disclaimer:
This document and the process of identifying the potential of a company has been produced for only learning purposes. Since equity involves individual judgements, this analysis should be used for only learning enhancements and cannot be considered to be a recommendation on any stock or sector. Our knowledge team has limited understanding and we all are learning the art and science behind this.