The Story
Varun Beverages Ltd. is the world's second largest franchisee(outside the United States) of carbonated soft drinks and non-carbonated beverages sold under PepsiCo trademarks. The Company also manufactures and distributes CSDs, NCBs, and packaged drinking water. Varun Beverages' operations are spread across six countries: three in the Indian Subcontinent (India, Sri Lanka, and Nepal) and three in Africa (Morocco, Zambia, and Zimbabwe). As of today, this is Varun Beverages share price
Varun Beverages has a 29-year strategic relationship with PepsiCo and accounts for more than 80% of PepsiCo's beverage sales volume in India. The Company has increased the number of PepsiCo licensed territories and sub-territories, produced and distributed a wider range of PepsiCo beverages, introduced new SKUs to its portfolio, expanded its distribution network, and is now present in 27 states and seven territories.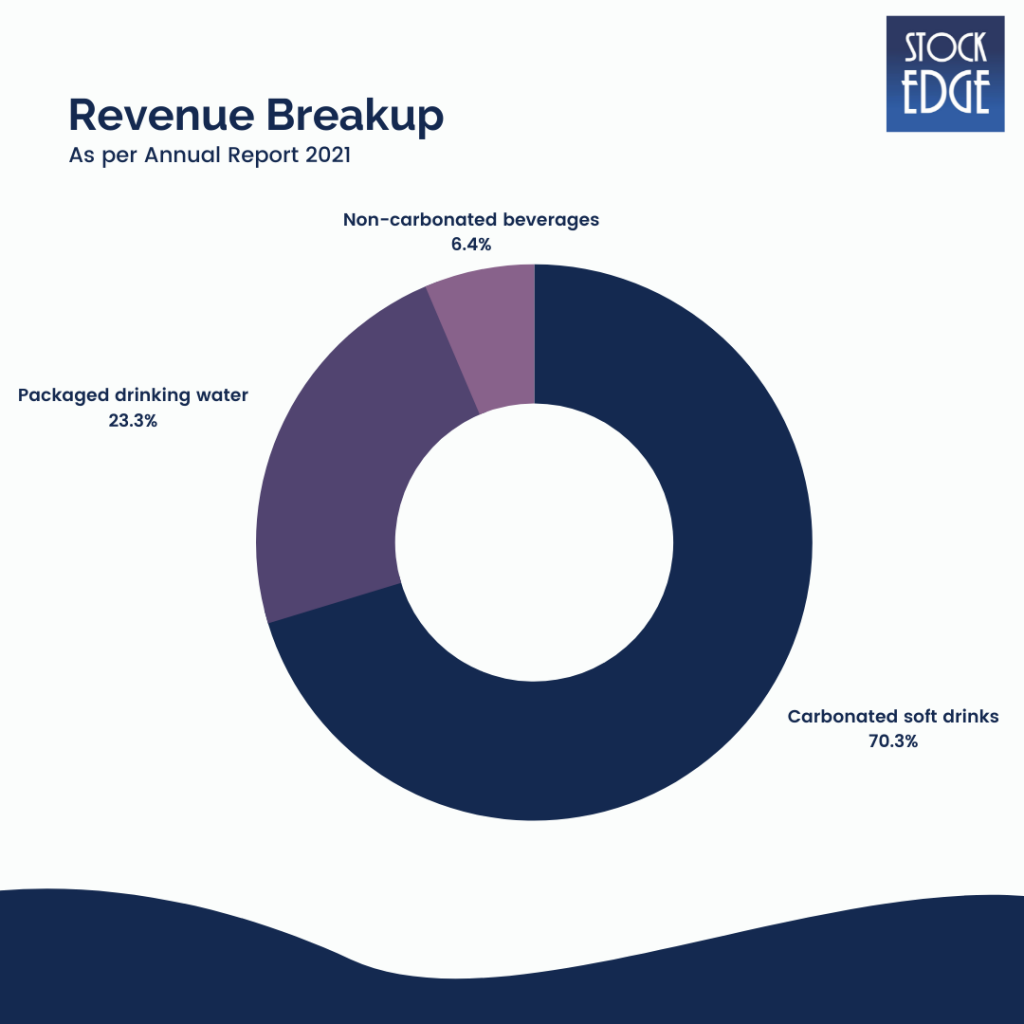 Let us understand the Business Model of Varun Beverages!
Varun Beverages' business model entails end-to-end execution responsibilities, including everything from manufacturing, distribution, and warehousing to customer management and in-market execution and managing cash flows and future growth.
PepsiCo provides Varun Beverages with brands, concentrates, and ATL marketing support before handing over complete control of the manufacturing and supply chain processes, driving market share gains through BTL marketing, improving cost efficiencies, and managing capital allocation strategies.
Varun Beverages obtains raw materials (PepsiCo concentrate and sugar/other raw materials from approved suppliers), manages manufacturing, bottling, and packaging at its production facilities, transports finished goods to warehouses in trucks and deliver them to retail outlets via its extensive distribution network, and in some cases directly. The products are kept in visi-coolers provided by VBL and owned by the retailer.
Varun Beverages' distribution network serves urban, semi-urban, and rural markets, meeting the needs of a diverse range of customers. India's distribution network is strategically placed to maximize market penetration across licensed sub-territories, emphasizing higher growth markets such as semi-urban and rural sub-territories.
Apart from providing the concentrate, consumer marketing, and brands to Varun Beverages, PepsiCo has complete control over the manufacturing and supply chain processes, which drives market share and cost efficiencies.
The various PepsiCo brands manufactured and distributed by Varun Beverages include Pepsi, Pepsi Black, Diet Pepsi, Pepsi Max, Mirinda Lemon, Mirinda Orange, Mountain Dew, Mountain Dew Ice, Slice Fizzy, Seven-Up, Seven-Up Nimbooz Masala Soda, Teem, Sting, Evervess, Tropicana Slice, Tropicana Juices (100%, Delight and Essentials), Seven-Up Nimbooz, Gatorade, as well as packaged drinking water under the brand Aquafina and dairy under the brand Creambell.
What are the key growth drivers of the Company?
Over the last few years, the Indian soft drink market has seen significant growth as consumption in India has gradually improved, owing to a variety of factors such as:
Favourable Demographic Profile: India is a young country, with people aged 15 to 64 accounting for most of the population, providing the country with a large workforce to support economic growth. In India, soft drink consumption is expected to increase due to changing population demographics, higher spending capacity of young consumers, rapid urbanization, and growing rural consumption.
Rapid Urbanization and Rising Income: With more than half of India's working-age population, disposable income has increased, resulting in a significant shift in spending patterns. Furthermore, the positive trend of female employment in India has resulted in higher family disposable income, which has resulted in higher consumer spending.
Increased Average Spend Per Household: Over the last decade, there has been a significant increase in the absolute average spend per household. Indian consumers are increasing their discretionary spending on non-essentials such as food, beverages, and consumer durables. Demand for carbonated soft drinks is influenced by increased disposable income, consumer preferences, and a growing population.
Electrification: With a good monsoon and better agro-economics, India's rural sentiment is expected to maintain a healthy momentum, bode well for the country's overall economic revival. Increased electrification of Indian villages, combined with improved electricity supply quality, will aid in the penetration of cooling infrastructure in these regions, thereby supporting industry growth.
Location: India has a hot tropical climate. Summer in most parts of India is extremely hot and dry. It begins in April and lasts until the beginning of October, with temperatures peaking in June. Because a large portion of the population lives in hot and dry climates, soft drink consumption is likely to rise in the foreseeable future.
Let's look at the Financial Performance of Varun Beverages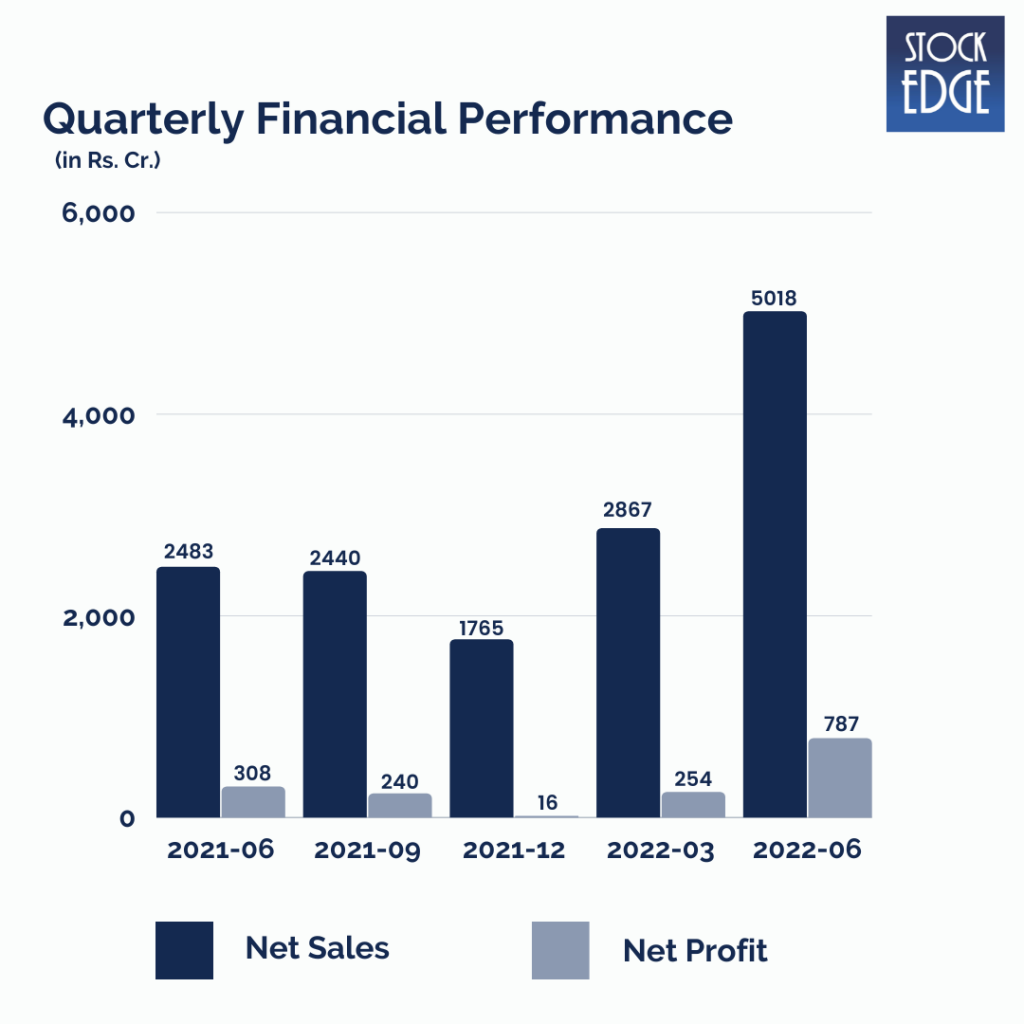 Varun Beverages' revenue for Q2CY22 grew by 102% year on year to Rs.5018 crore, driven by a strong volume recovery, extreme summer, low base & strong growth in under-penetrated territories. EBITDA was at Rs.1251 crore, up 119% YoY, with margins at 25%. As a result, PAT was at Rs.787 crore compared to a profit of Rs.308 crore, up by 156%.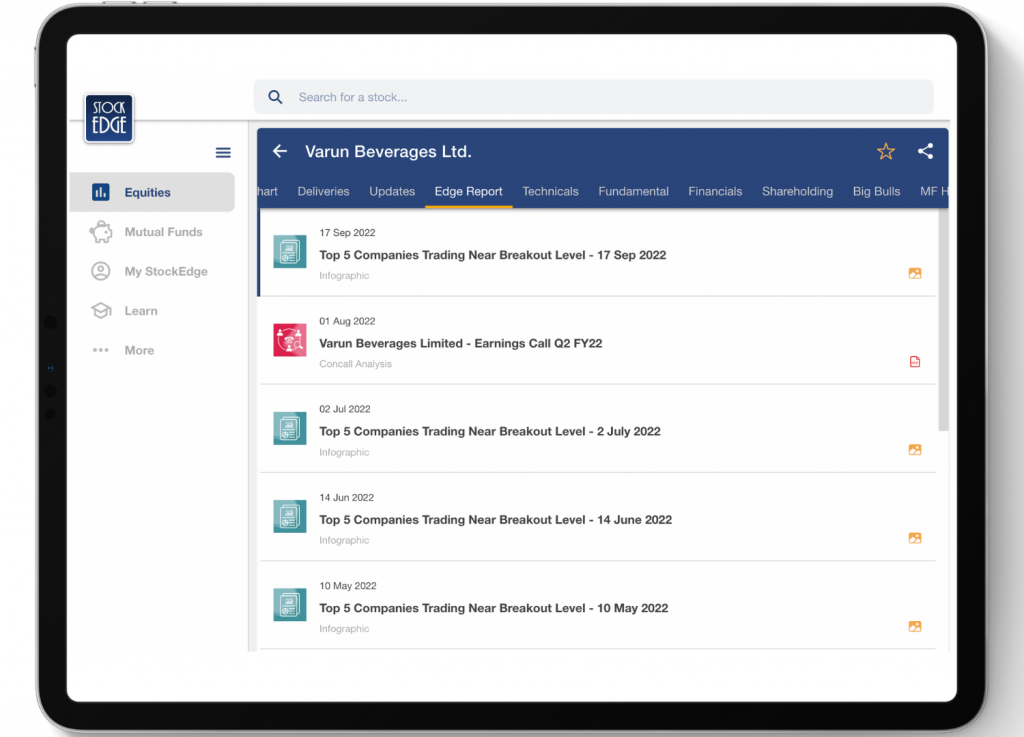 To get more detailed analysis and Reports on Stocks, visit our Edge Report Section by subscribing to our StockEdge premium plans.
Who is sailing the ship?
Ravi Jaipuria currently leads the Company. He is the promoter of the Company and has over three decades of experience in conceptualising, executing, developing and expanding the food, beverages and dairy business in South Asia and Africa. He is also known as India's cola king.
Road Ahead…
Varun Beverages is well-positioned to leverage the PepsiCo brand to increase market penetration in licensed territories and distribution in under-penetrated regions like MP, Odisha, Bihar, Jharkhand & Chhattisgarh. They plan to diversify their portfolio to periodically launch innovative products in select markets in line with changing consumer preferences. Varun Beverages has been reducing its debt and its Debt-Equity ratio was 0.4x as on June 30, 2022 and Debt-EBITDA ratio stood at 0.8x for the trailing twelve months EBITDA.
Newer brands such as 'Sting' and milk-based beverages are growing at a faster rate, supporting overall volume growth. With strong volume growth and capacity utilisation approaching 90%, Varun Beverages plans to increase capacity by 30% in CY23, with a capex of Rs.1200 crore.
However, as with such companies, risks like raw material (like sugar, PET) price inflation can impact the Company's performance. In addition, termination or non-renewal of PepsiCo India's agreements could affect the Company's performance.
So we will have to wait and see how Varun Beverages develops from here on out.
Until then, keep an eye out for the next blog and our midweek and weekend editions of "Trending Stocks and Stock Insights." Also, please share it with your friends and family.
Happy Investing!