In today's blog, we will talk about one of India's leading retailers, with a presence in various consumer categories, i.e., Trent Ltd.
The Rise of TATA Group
Trent, a Tata group company founded in 1998, is headquartered in Mumbai but operates throughout India. Trent is a prominent player in India's branded retail industry. The company primarily operates stores in five formats. Westside is the company's mainstay of retailing, offering an exclusive range of its own branded fashion apparel. Zudio provides irresistible fashion at unbelievably low prices. Zara is a joint venture with Trent in order to promote the foreign company's Zara stores in India which are famous for premium fashion. Star is a fresh food and grocery retail chain. Landmark is a family entertainment concept that operates six independent stores and retails in select Westside locations. As of today's date, this is the share price of Trent Ltd.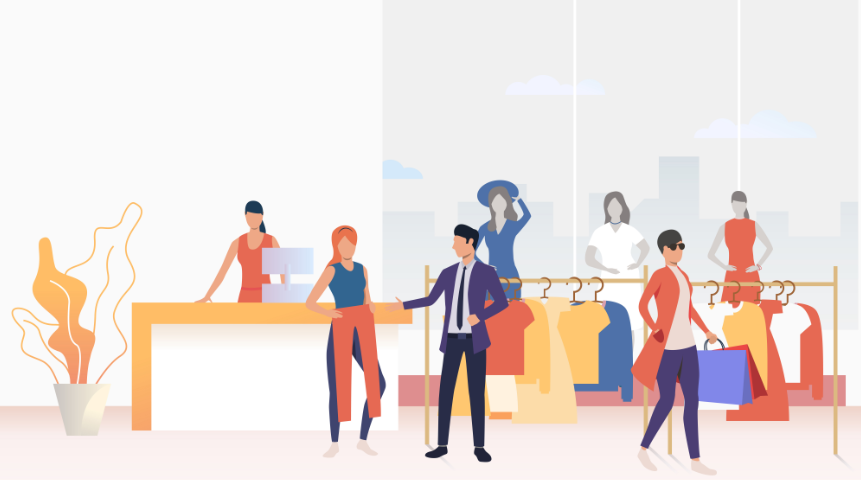 Retail industry in India
Retail is one of the economic pillars of India. India is one of the top five retail markets globally, with a market value estimated to be around $1 trillion. It is also one of the world's most rapidly growing retail markets.
The sector is expected to overgrow in the medium to long term. Some of the key drivers for growth include –
Growing urbanization and increased female labor force participation are key drivers of growth.
Rising disposable income and discretionary spending
Rising aspirations, fashion consciousness, and brand awareness
E-commerce and the growing influence of social media as smartphones and high-speed internet become more widely available
International players entering various retail segments
Supply-side innovations, improved manufacturing capabilities, efficient warehousing and distribution, and technology leveraging
Easy and on-demand credit availability
What are the growth drivers for Trent?
Trent's fashion business experienced a remarkable recovery in H1FY22, and the momentum is expected to continue in H2FY22, aided by strong festive and wedding season-led buying. Over the next few years, management has stated that it will continue to focus on store expansions accelerated between Westside and Zudio.
Trent currently operates 195 Westside stores and 160 Zudio stores, with several additional stores being fitted out and ready to open once the necessary approvals are obtained.
The management of Trent has indicated a significant expansion of the Zudio format stores, which is a value fashion play aimed at youth aged 15 to 25. Zudio is entirely focused on exclusive branded offerings curated in-house and in line with the latest fashion trends at competitive prices. In addition, the offerings are constantly refreshed to provide customers with new and updated merchandise on each visit.
They recognize that being fashion-forward and closely aligned with evolving trends is critical when marketing to a younger audience. As a result, as with Westside, the emphasis is on minimizing lead times and getting new collections into stores as soon as possible.
The goal is to constantly reduce the time between initial design concepts and shelf availability. In addition, as a matter of preference, merchandise is almost entirely sourced from within India, providing access, speed, and flexibility.
The management also highlighted to continue focusing on reducing rent land and other related charges and expenses through collaboration with property partners. As a result, Trent could report significant improvement in margins in Q3FY22 and Q4FY22 due to cost-cutting initiatives and increased operational scale.
Financials
Trent reported its highest quarterly revenue in Q2FY22, followed by robust EBITDA margins. The revenues have increased by 101% year on year and 139% quarter on quarter to Rs.1178.09 crores. As a result, the bottom-line turned profitable and was at 92.58 crores.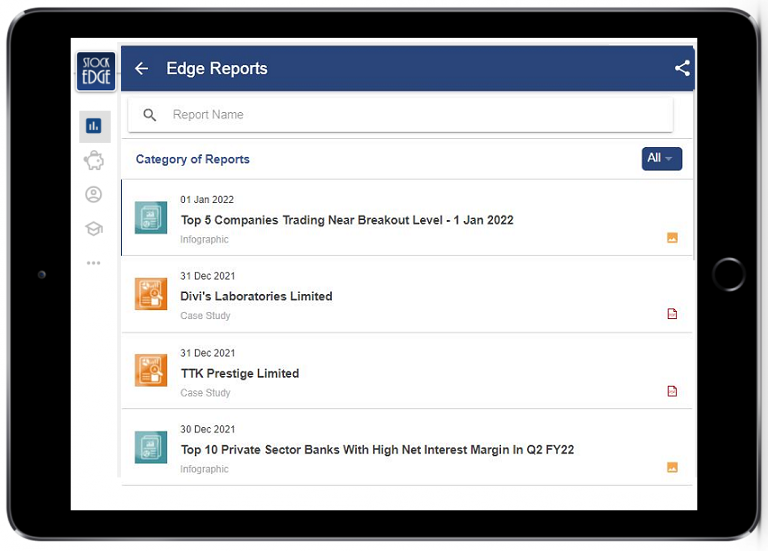 To get more detailed analysis and Reports on Stocks, visit our Edge Report Section by subscribing to our StockEdge premium plans
Road Ahead…
The company has a healthy store addition pipeline and plans to open as soon as the necessary approvals are obtained. In addition, Trent's liquidity position remains strong, with cash and investments worth Rs.685 crore, which makes Trent a better player who can face the heat of any headwind ahead.
As E-commerce is growing steadily in the country. Customers have an ever-expanding selection of products at the most competitive prices. E-commerce is most likely causing the greatest revolution in the retail industry, and this trend is likely to continue in the coming years. Retailers like Trent should take advantage of digital retail channels to save money on real estate (brick & mortar format) while reaching out to more customers in tier II and tier III cities.
Due to the rising number of online shoppers in the country, the online retail market in India is expected to reach US$ 350 billion by 2030.
Nonetheless, the industry's long-term outlook appears positive, supported by rising income, favorable demographics, foreign player entry, and increasing urbanization.
However, as with such companies, there are risks like slower store network expansion and demand slowdown due to stringent lockdown restrictions resulting in store closures due to rising COVID cases that could give the management a setback.
So we will have to wait and see how the company develops from here on out.
Until then, keep an eye out for the next blog and our midweek and weekend editions of "Trending Stocks and Stock Insights." Also, please share it with your friends and family.
Happy Investing!