The Story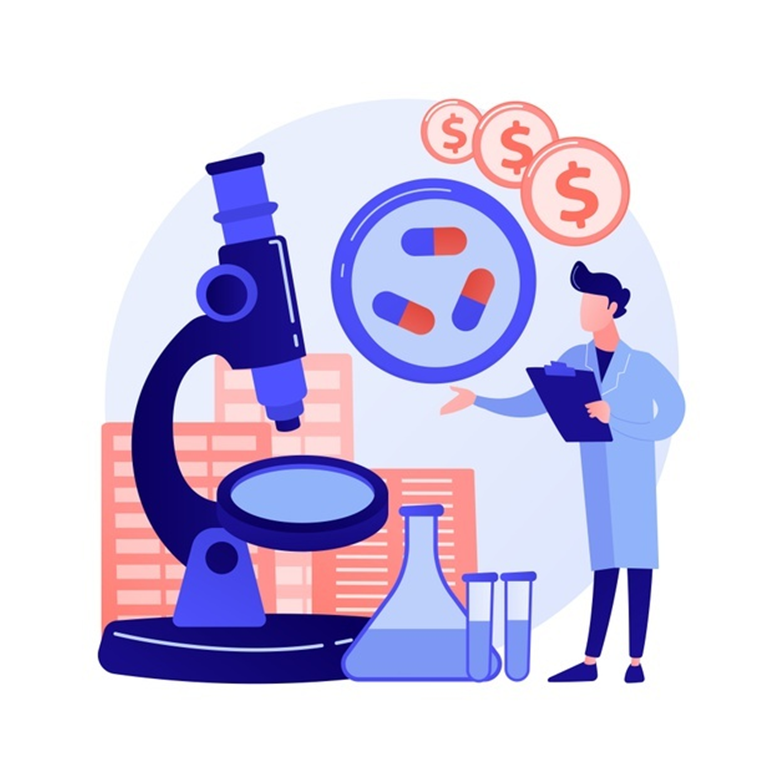 Laurus Labs is a research-driven pharmaceutical company with four business lines — Generics APIs, Generics Finished Dosage Forms (FDFs), Synthesis/Ingredients and Biotechnology — that operates with globally benchmarked manufacturing capabilities and compliances.
But this story isn't about a blossoming Laurus Labs. This story is about a company that's venturing into a new disruptive theory in the world of pharmaceutical business.
So, let's get going.
How Laurus Labs is betting on CAR-T Cell Therapy, which is Revolutionizing Oncology!
Recently, Laurus Labs has agreed to buy a 26.6% stake in ImmunoACT(on a fully diluted basis) for a cash considerationfor Rs.46 Cr., implying an enterprise value of INR1.7 billion.
Additionally, senior management of Laurus Labs would also invest in ImmunoACT for a 5.64% stake for approximately Rs. 9.75 crore at same price and terms.
Now what exactly ImmunoACT does?
ImmunoACT is an advanced cell and gene therapy company which was founded in 2018 under the aegis of IIT Bombay incubator, Society for Innovation and Entrepreneurship (SINE) by Dr. Rahul Purwar.
ImmunoACT has strong global partnerships including Dr. Carl June, pioneer of CART therapy as member of scientific advisory board. The company currently has portfolio of CAR-T therapy assets under various development stages for the treatment of multiple auto immune diseases and oncology indications.
Following the completion of Laurus' acquisition of a minority stake in ImmunoACT, the current promoters would continue to lead management and operations.
ImmunoACT currently has four CAR-T cell molecules in development, one of which is in clinical trials.
To be particular, HCAR-19 is being tested in clinical trials for Acute Lymphoblastic Leukemia (ALL) in adults and children, as well as Diffuse Large B-cell Lymphoma (DBCL).
ImmunoACT had made no money in the last 2.5 yrs (i.e. in FY20, FY21, or 1HFY22.)
But then why is Laurus Labs investing into Immuno ACT, let's look at the larger picture!
The rationale behind Laurus Labs' investment in ImmunoACT is to strengthen Laurus Labs' biologics business, which gives them access and entry into an emerging field of research.
CAR-T therapy is a very promising treatment option that has seen a lot of success in the Western world. Currently, CAR-T therapy is not available in India, and this collaboration will assist the company in bringing this novel technology to Indian patients at a very low cost.
According to a brokerage report, "CAR-T cell therapy is a new treatment for leukemia/lymphoma, with five commercialized products selling for USD1.5 billion worldwide.
Given that ImmunoACT products are still in development, commercialization would depend on a positive clinical outcome. However, this is LAURUS' entry into a possible CDMO opportunity in a new therapy space over the next 4-5 years."
What is CAR-T cell therapy and why is it becoming more popular?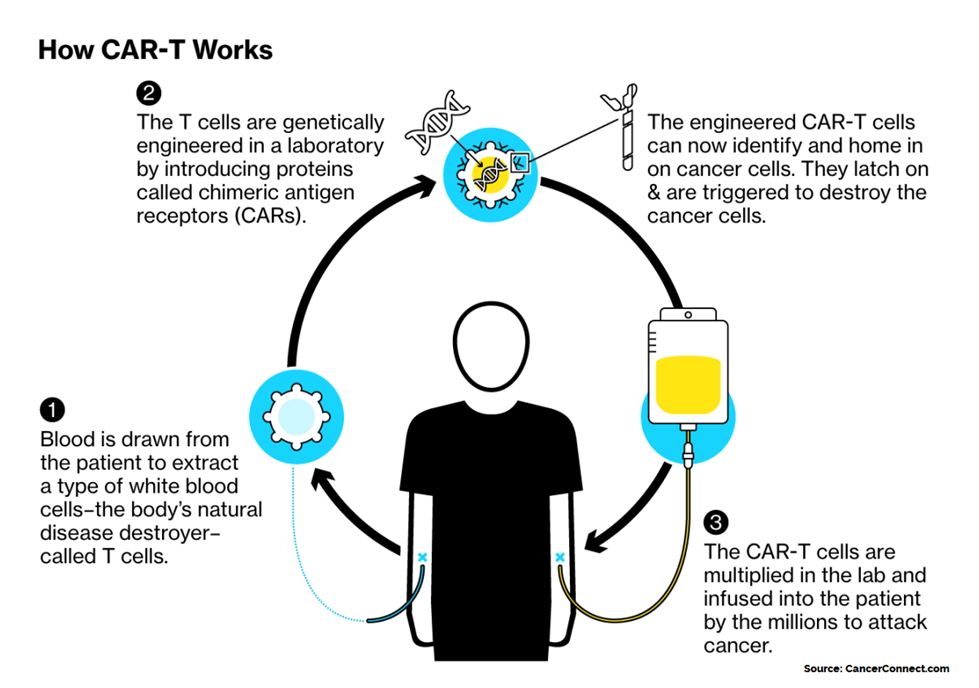 CAR-T therapy has been hailed as a cure for cancer.
To make things simple and easy, Chimeric antigen receptor (CAR) T-cell therapy is a way to get immune cells called T cells (a type of white blood cell) to fight cancer by changing them in the lab so they can find and destroy cancer cells.
And the reason why it is so famous in the West is because of its success rate, which is around 30-40% for CAR T-cell therapy for long-term remission with no additional treatment, requires a very short treatment time and is safer than chemotherapy and stem cell transplants.
CAR-T cell therapy is a promising new treatment for leukaemia and lymphoma and with increased acceptance and a strong pipeline of molecules in development. It clearly outperforms chemotherapy and stem cell transplant therapy.
With various companies like Celgene (BMS), Gilead, Jansenn, and CARsegen pursuing CAR-T therapy clinical trials, the CAR-T Cell Therapy market is expected to grow significantly in the coming years.
To get more detailed analysis and Reports on Stocks, visit our Edge Report Section by subscribing to our StockEdge premium plans.
What can be a Major Concern for Laurus Labs in this case?
However, the picture looks rosy in the eyes of an investor considering the latest corporate announcement for the company, but we need to look at the risks of the business as well.
The manufacturing complexity is a major reason for the therapy cost.
The Chimeric Antigen Receptor T-cell (CAR-T) therapy has emerged as a cancer treatment breakthrough. Clinical trials conducted around the world have yielded promising results in patients nearing the end of their lives, particularly those with Acute Lymphocytic Leukemia.
Despite the fact that this technology has a remarkable therapeutic potential for cancer patients, it is currently unavailable in India. Each patient's CAR-T cell therapy costs between Rs.3 and 4 cr. As a result, the challenge is to develop this technology in a cost-effective manner and make it available to patients.
Why is Laurus Labs diversifying?
Dr. SatyanarayanaChava who is the CEO of Laurus Labs, wants to reduce its dependence on ARV APIs.
Currently, the revenues from ARV (formulations + API) are around two-third of total revenue. The management wants this to be around one-third by FY25.
Due to commodity inflation, Laurus Labs has corrected in line with the pharmaceutical sector. Furthermore, the company reported the impact of antiretroviral active pharmaceutical ingredients destocking (APIs).
However, as new growth levers emerge, it might be a good time to start looking at the stock from a long-term perspective. The company's synthesis business is currently in transition.
Laurus Labs is seeing a significant increase in fermentation opportunity, which is being supported by expansion plans. The management intends to expand fermentation capacity to ten lakh liters.
The key risk to be aware of is China's dependence on raw materials.
In the fiscal quarter ended September 2021, the company's sales increased 5.68% to Rs 1203.48 crore.
However, its net profit fell 16.6% to Rs 201.90 crore, compared to Rs 242.27 crore in the previous quarter ended September 2020 and as of today's date, this is Laurus Labs share price.
Will the above mentioned acquisition, help the company's stock reach new heights? That is something we will have to wait and see.
Until then stay tuned for the next blog and keep watching this space for our midweek and weekend editions of 'Trending Stocks". And, share it with your friends & family.