In this Weeks Stock Insights, we are going to place our spotlight on eClerx Services Ltd., which is a leading KPO player in the high opportunity services segments like business process management, automation and data analytics.
The Success Story of eClerx Services Ltd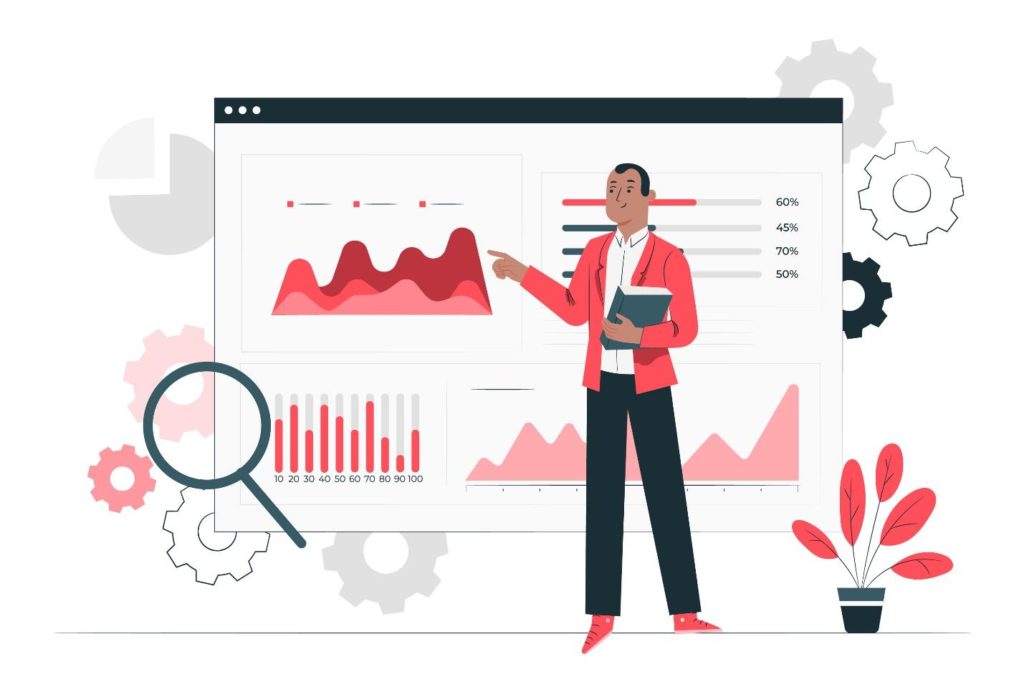 eClerx was founded in the year 2000 by Anjan Malik and PD Mundhra with the goal of transitioning, managing and transforming complex business processes.
After the successful career in investment banking, Anjan and PD, graduates from Wharton School of Business University Pennsylvania jointly identified significant opportunities to provide innovative and rapid business-transformation solutions to the large global enterprises challenged by legacy systems, new technologies, data inaccuracy and ever-changing processes and processes. eClerx began in a small office in Mumbai and now employs 11,000 people in Australia, Canada, Germany, India, Italy, the Netherlands, the Philippines, Singapore, Thailand, the United Kingdom, and the United States.
The business has a solid financial track record, with several Fortune 2000 companies as customers, characterized by robust profitability, return ratios, outstanding execution, and distinguished management. Although the past few years have been difficult for eClerx, the company has seen growth momentum return in the last two quarters, as well as improved profitability.
The portfolio of services of eClerx Services Ltd comprises data analytics, operations management, data audits, metrics management and reporting services. It offers service solutions through a combination of custom-designed data processes, delivery teams composed of generalists and domain specialists, and in-house software to automate processes. As of today's date, this is eClerx Services share price.
It currently offers services to clients in the financial services, and retail and manufacturing industries.
The eClerx off-shore facilities meet the exacting standards expected by its global clients. It has deployment facilities for more than 1950 people and excellent technology infrastructure such as double redundant internet connectivity with dedicated high-bandwidth links, continuous data mirroring and backup, power backup facilities, and dedicated technical support.
Its facilities are based in Fort, Sewri and Ghatkopar, Mumbai and Hinjewadi – Pune.
Where does eClerx Services Ltd. get most of its money from?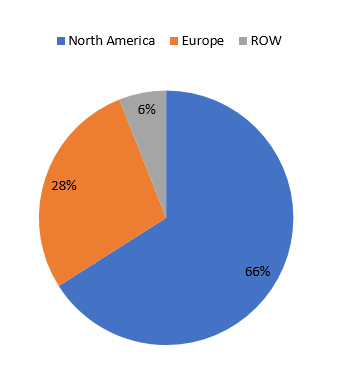 To know more about this company and increase your understanding about fundamentals of the company, log on to web.stockedge.com
Operational Highlights
The revenues grew during Q3FY21 to Rs 394 cr as compared to Rs 375 cr in Q3FY20. The growth was mainly led by improving demand, especially in CLX business, lower roll offs, acquisition and improving demand.
The EBITDA grew to Rs 112 cr in Q3FY21 as compared to Rs 103 cr in Q3FY20. The margins improved due to healthy demand, lower facility and travel cost partially offset by wage hikes.
The PAT grew at Rs 71 in Q3FY21 as compared to Rs 70 cr in Q3FY0.
EClerx, over the years, has seen roll offs due to client specific issues, insourcing, ramp down of short-term projects and automation.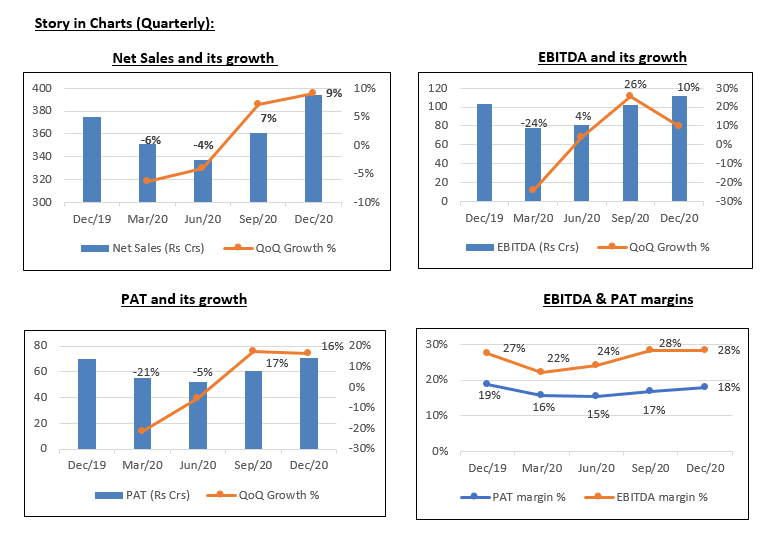 Future Outlook
The company to witness a gradual improvement in revenues in coming quarters mainly led by improved deal wins and stabilization of CLX revenues.
Despite cost pressure, the company expects margins to improve in FY21E led by cost rationalization and improved revenue growth.
Furthermore, the company plans to grow inorganically as its balance sheet has healthy cash. In the future, this could further boost revenue.
Read our latest article on Emami Group – Contributing whole heartedly towards the environment and society
eClerx Services Ltd.'s Financials over the years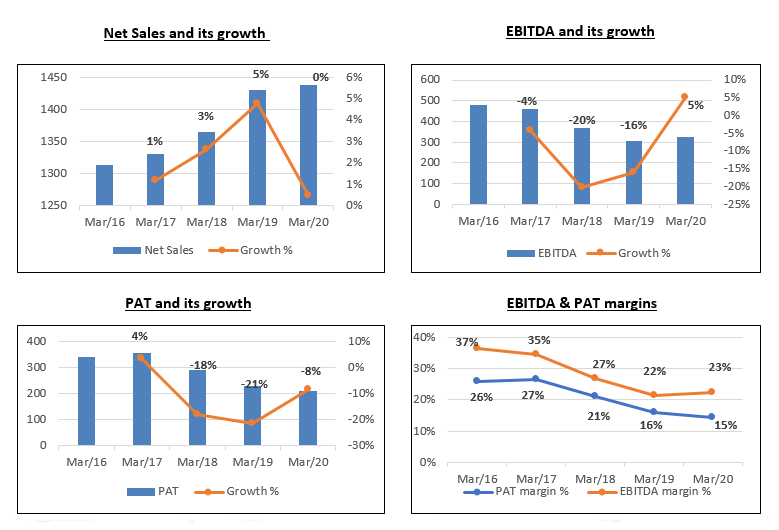 Technical View
Eclerx faced resistance from the upper channel line and likely to remain weak in the near term. Below 1095, the weakness to get further extended and probable support comes at 1025 and then at 955 level at the convergence of lower channel line and Kijun Sen line. Technical parameters look neutral to positive in the weekly chart.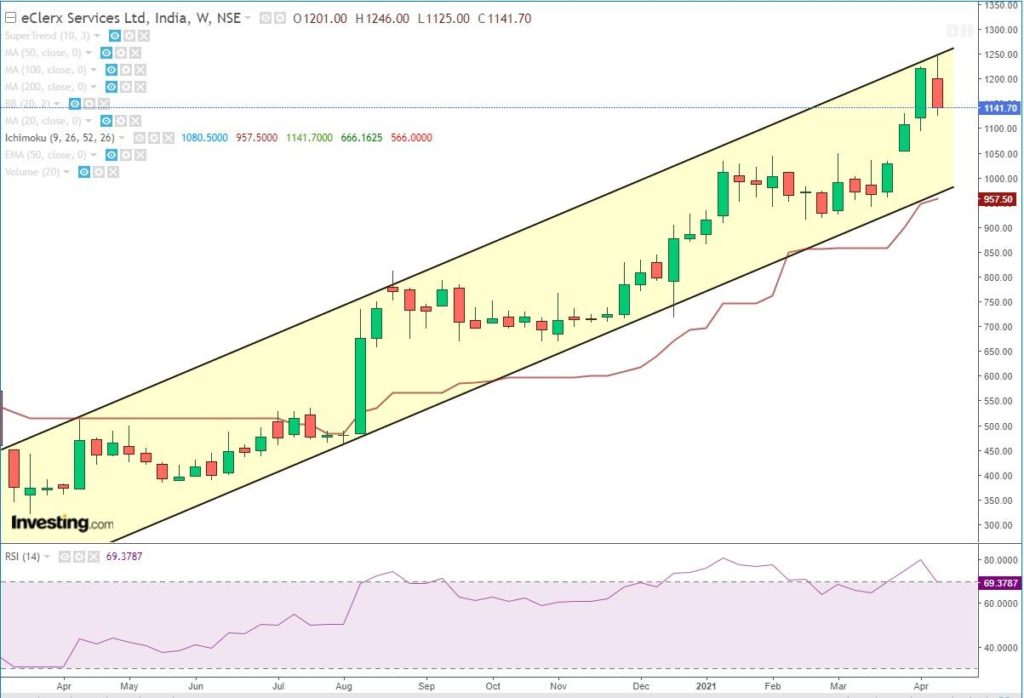 Bottom Line
The company has been expecting to improve the revenues going ahead due to revival in demand and also receding supply side challenges. A few deal wins include a Nordic banking client, food business client and higher wins from existing clients. In addition, the company expects CLX business to see improvement in coming quarters. However, we expect the company to see an improved trajectory led by higher exposure to banking, telecom and hi-tech clients (70% of topline) and revival in growth.
Know more about eClerx Services Ltd. and its peers by using the Sectors tab in the StockEdge Web.
Check out StockEdge Premium Plans.