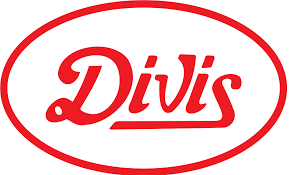 Divi's Laboratories Ltd is engaged in manufacturing of Active Pharmaceutical Ingredients (APIs), Intermediates and Nutraceutical ingredients with predominance in exports since it was established in the year 1990.
From a small scale but determined start as a trustworthy manufacturer and supplier of Advanced Pharmaceuticals Ingredients (APIs) 30 years ago to being a global leader now through sustainable practices in each area of operations has made this company's journey a remarkable one. The company has grown from strength to strength and has set benchmarks and achieved them by turning challenges into business success making their way in contributing values to all their stakeholders. As of today's date, this is Divi's Laboratories share price.
Divis is recognised as one of the world's most ethical and future ready supplier of high quality generic APIs and a trustworthy 'Custom Manufacturer' to Big Pharma Companies which helped it achieve the milestone of being one among the Top 3 API manufacturers in the world
It has a market presence in 95 countries and is one of the leading pharmaceutical companies in the world.
It has 2 wholly owned subsidiaries: Divis Laboratories (USA) Inc, and Divi's Laboratories Europe AG in Switzerland which are engaged in marketing/ distribution of nutraceutical products.
It has 2 manufacturing locations at Bhuvanagiri, Karnataka and Visakhapatnam, and houses 6 different manufacturing units with diverse operations.
Business Operations
Did you know that one out of two of the manufacturing units of Divis is the world's largest API manufacturing facility.
Business Segments
Operational Highlights:
In Q4 FY21, net sales was Rs.1788.19 crore, a growth of 28.67% YoY.
Revenue growth was led by gains in the nutraceuticals segment, which was up 88% YoY. The custom synthesis and generic active pharmaceutical ingredient segments were up 24-26% YoY.
The Generics-to-custom synthesis share in sales was ~60:40 in Q4 FY21.
EBITDA was Rs. 716.26 crore, a growth of 61.16% YoY. EBITDA margin was 40.05%, an expansion of 807 bps YoY. A better product mix with higher growth in the carotenoids and custom synthesis segments helped it expand margins.
PAT was Rs. 502.02 crore, a growth of 29.31% YoY.
The company has capitalized assets worth Rs. 12 billion. Capital work-in-progress stands at Rs. 7 billion.
Peer Comparison
Know more about Divis Laboratories Ltd. and its peers by using the Sectors tab in the StockEdge Web
LTP as on 11th June 2021,04:00 PM
Future Outlook:
It has about 16 products under various phases of development, where the formulation market size is ~USD10 billion and is expected to go off-patent over CY23-25.
The court judgment in favor of DIVI would enable handing over of the remaining land and kick-starting the Kakinada project. Capex in this project is expected to be Rs. 600 crore.
To build capacity for new introductions or base products, it incurred a capex to increase backward integration as well. It has built an appropriate foundation to improve sales growth and enhance profitability.
Merck, known as MSD has made Divi's its authorised manufacturer for Molnupiravir API and is also allowed to supply this API to MSD's VL partners in India.
Recently, Merck announced supply agreement with US government for experimental Covid-19 drug, molnupiravir. US government has committed to purchase approximately 1.7 million courses of molnupiravir upon issuance of emergency use authorization or approval by the U.S. Food and Drug Administration. Thus, providing strong revenue visibility.
New brownfield DC and DCV SEZ units and debottlenecking/backward integration programs are fully operational now, thereby reducing the dependence for KSM (key starting materials) on an external source.
StockEdge Technical Views
Divis Laboratories making higher highs and trading at life time high whereas Technical indicators are bullish if price trades above weekly high 4425 more upside is expected next Fibonacci resistance is 4538 and 4914 support is 4008 and previous breakout point 3914 on weekly chart.
Bottom line:
The company continues to maintain a successful track record, with leading market share in the supply of large volume APIs, on the back of pro-active capacity addition, technology upgrades driving cost-efficiency, consistent compliance, as well as robust supply chain management.
Going forward, new product development, ongoing capex, and strong prospects in Custom Synthesis (CS) provides confidence that the momentum in earnings growth will sustain over the next 2-3 years.
To get more detailed analysis and Reports on Stocks, visit our Edge Report Section by subscribing to our StockEdge premium plans
Read our latest article on United Breweries Ltd. – India's Largest Beer Company
Disclaimer: This document and the process of identifying the potential of a company has been produced for only learning purpose. Since equity involves individual judgments, this analysis should be used for only learning enhancements and cannot be considered to be a recommendation on any stock or sector.