The origins of the company date back to 1926, when it was set up as a sugar factory in Lakhimpur Kheri of Uttar Pradesh. Bajaj group's first sugar plant was one among just 30 sugar processes that spearheaded the foundation of the sugar business in India. Established by the political dissident, altruist and close comrade of Mahatma Gandhi, Jamanalal Bajaj, the Bajaj Group is one of the most regarded and prestigious business houses of India.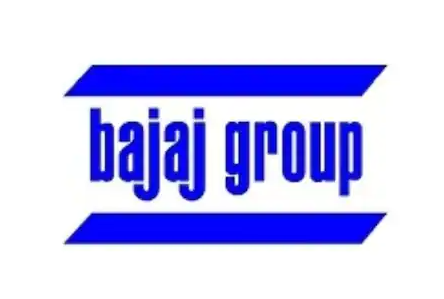 Setting up the manufacturing plant was for Jamnalal a blend of his abilities as an industrialist and his conviction in the influence of Swadeshi to change the nation's fortunes. Around then, there were scarcely thirty sugar plants in the entirety of India, which made his new pursuit a response to a national need. The new century has seen a fast development of the Group's leader sugar organization Bajaj Hindustan Ltd just as various different business interests. Today, Bajaj Group's proceeded with noticeable quality in the realm of business is coordinated by its whole convention of philanthropy, keeping unblemished the convictions and vision of the Founder.
The timeline of Bajaj Group's operations are as follows –
In 1931, the Hindusthan Sugar Mills Ltd. was incorporated.
In 1934, the Hindusthan Housing Company Ltd. was established.
In 1941, the Bajaj International Private Ltd. was established.
In 1944, the distillery unit of the 1st plant, initiated production.
In 1960, Radio Lamp Works Ltd. got merged with the newly created Bajaj Electricals Ltd., acting as a marketing umbrella. In the same year, Bachraj Trading Private Ltd. was rechristened as Bajaj Auto and became a public limited company.
In 1967, the Sharda Sugar and Industries was initiated as the subsidiary to Hindusthan Sugar Mills Ltd.
In 1977, the Jamnalal Bajaj Foundation was established.
In 1981, considered as the Golden Jubilee Year, the capacity of Cement Plant grew from 4 to 6 Million Tons p.a.
In 1987, Bajaj Auto Finance Ltd. was established which specializes in hire purchase and lease finance. Moreover, Mukund Industries Ltd., a project engineering company was also set up.
In 1988, the Hindusthan Sugar Mills Ltd. was renamed to Bajaj Hindusthan Ltd.
In 1990, the Sharda Sugar Industries was amalgamated with BHL.
In 2000, Bajaj Finserv's insurance joint ventures Bajaj Allianz Life Insurance Co Ltd and Bajaj Allianz General Insurance Co Ltd was announced.
In 2007, Bajaj Finserv Ltd. was formed as a result of its demerger with Bajaj Auto Ltd.
In 2008, Bajaj Consumer Care Ltd. licensed its brands to Bajaj Corp. Ltd. In the same year, it categorically ruled the FMCG sector with its famous brand Bajaj Almond Drops being the 2nd largest hair oil brand in India. Shishir Bajaj and his son Kushagra parted from the Bajaj group taking sugar and power business, Bajaj Hindustan Sugar and the Consumer Care Business.
In 2010, the Bajaj Corp IPO raised around Rs. 3 Billion.
In 2012, Bajaj Energy Pvt. Ltd. started operations on Thermal power generation capacities of 450 MW.
In 2018, Bajaj Group became the 4th largest business house in India with a market cap of INR 3.77 lakh crore.
Major Company Segments of Bajaj Group
Bajaj Holdings and Investment Ltd. –
It is a non-banking financial company which is primarily an investment company. The focus of the company is on generating long term capital appreciation. They also provide strong financial, managerial and operational support to its group companies.It holds strategic stakes of 33.43% in Bajaj Auto Ltd. (BAL) 39.29% in Bajaj Finserv Ltd. (BFS) and 51% in Maharashtra Scooters Ltd. (MSL). The objective of the company is to earn income through dividends, interest and profits on investments held. As of today's date, this is Bajaj Holdings and Investment Ltd. share price.
Bajaj Finance Ltd. –
It is a diversified NBFC which is primarily engaged in the business of financing. It focuses around three regions: Consumer Finance, Small and Medium Enterprises (SME) Finance, and Commercial Lending. It caters to more than 38 million customers across the country. As of today's date, this is Bajaj Finance share price.
Bajaj Finserv Ltd. –
It is the holding company for the financial services businesses of the Bajaj Group. It is a consumer-focused company which is engaged in protection, saving, lending and digital and online platforms offering a wide array of financial products and services in India.  It emphasizes on profitable growth and operational efficiency by delivering best results to all its stakeholders. As of today's date, this is Bajaj Finserv share price.
Bajaj Auto Ltd. –
It is the flagship company of the Bajaj group and also the largest exporter of two and three-wheelers in the country. The brand is well-known across several countries in Latin America, Africa, Middle East, South and SouthEast Asia. They are also well known for their R&D, product development, process engineering and low-cost manufacturing skills. As of today's date, this is Bajaj Auto share price.
Bajaj Allianz General Insurance –
Bajaj Allianz General Insurance offers specialized services in every aspect of General and Health Insurance just as Risk Management. It is a joint endeavour between Bajaj Finserv Limited and Allianz SE. Both appreciate a notoriety of ability, security and quality. Bajaj Allianz today has a countrywide system associated through the most recent innovation for speedy correspondence and reaction in more than 200 towns spread over the length and expansiveness of the nation.
Bajaj Allianz Life Insurance Co. Ltd. –
Bajaj Allianz Life Insurance is an association of Allianz SE and Bajaj Finserv. At Bajaj Allianz Life Insurance, client enchant is the core value. The business reasoning is to guarantee astounding protection and venture arrangements by offering tweaked items, upheld by the best innovation.
Bajaj Electricals Ltd. –
It is a 75-year-old trusted company which has six strategic business units. It has around 19 branch offices spread in different parts of the country besides being supported by a chain of about 2200 distributors, 4100 authorized dealers, over 400000 retail outlets for lighting, 40000 retail outlets for appliances, 50000 retail outlets for fans and over 340 customer care centres. As of today's date, this is Bajaj Electricals share price.
Apart from all these corporations, the company has other investments in the form of Mukand Ltd., Hercules Hoists Ltd., and Maharashtra Scooters etc.
Learn how to do the fundamental analysis of stocks.
With a market capitalization of about Rs.5, 00,000 crores (about US$ 70 Billion) with 40 Group Companies and approximately 36,000 employees Bajaj Group now stands tall and strong in the Corporate World. Today, Bajaj is more than a corporate identity. It has become a catalyst for social empowerment. The goodwill resonates in the two simple words that live in the collective consciousness of Indians – Hamara Bajaj.
Watch the entire video on the Journey of Bajaj Group here:
Know more about Bajaj Group by using the Business Houses tab in the StockEdge Web
Business Houses are one of the paid tools offered by the StockEdge App
Check out StockEdge Premium Plans.