When we start trading we often get confused about which stock to buy or which to sell. There are so many stocks listed in NSE and BSE that it is not possible to apply technical or fundamental analysis on each stock. StockEdge has many types of scans available such as technical, fundamental, option, and candlestick and so on. Out of these scans, we can choose our favorite scans which we use daily in our trading and filter out stocks accordingly.
Types of scans
There are many scans available in StockEdge, such as:
Price Scans: Where we can monitor significant price movements and patterns
Volume and Delivery Scans: We can use these scans to monitor highly traded and delivery stocks.
Technical Scans: Here we can get scans that fulfill technical conditions for all NSE and BSE stocks like the Relative Strength Index, Money Flow Index, and Moving Averages etc.
Fundamental Stocks: Here we can filter out the companies based on various fundamental parameters  such as Cash Flow, valuation, turnover, etc.
Future Scans: Here we can monitor those stocks with Open Interest changes and identify Future positions such as open interest scans, long position scans, and short position scans.
Option Scans: Here we can monitor major index options scans and stock options scans.
Candlesticks scan: Here we can explore the formation of candlestick patterns in the stocks such as bullish scans, bullish continuation scans, bearish scans, and bearish reversal and so on.
RS Scans and many more

How to make your Favourite Scans List:
In each criterion, there are so many scans available in StockEdge that it is difficult to go to each and every scan and filter out the stocks. Therefore we can create a list of our favorite scans.
We can do this by going to "My StockEdge" and then click on "My Scans".
Click on the "+" sign and the list of scans will come.
From there click on the star and automatically the scan will be added to "My Scans" list.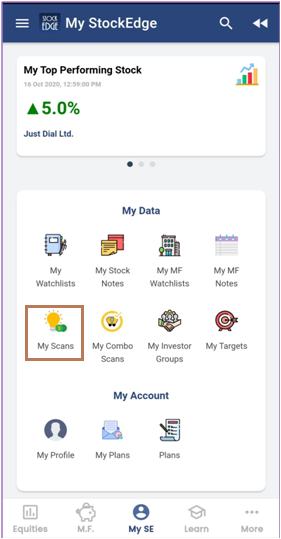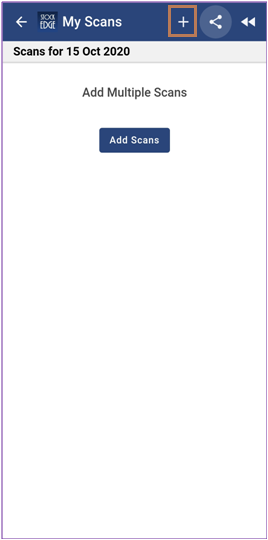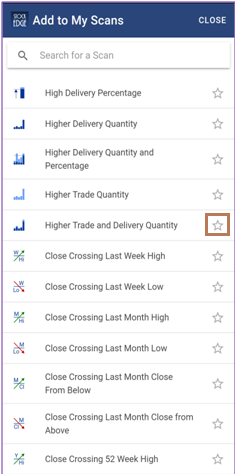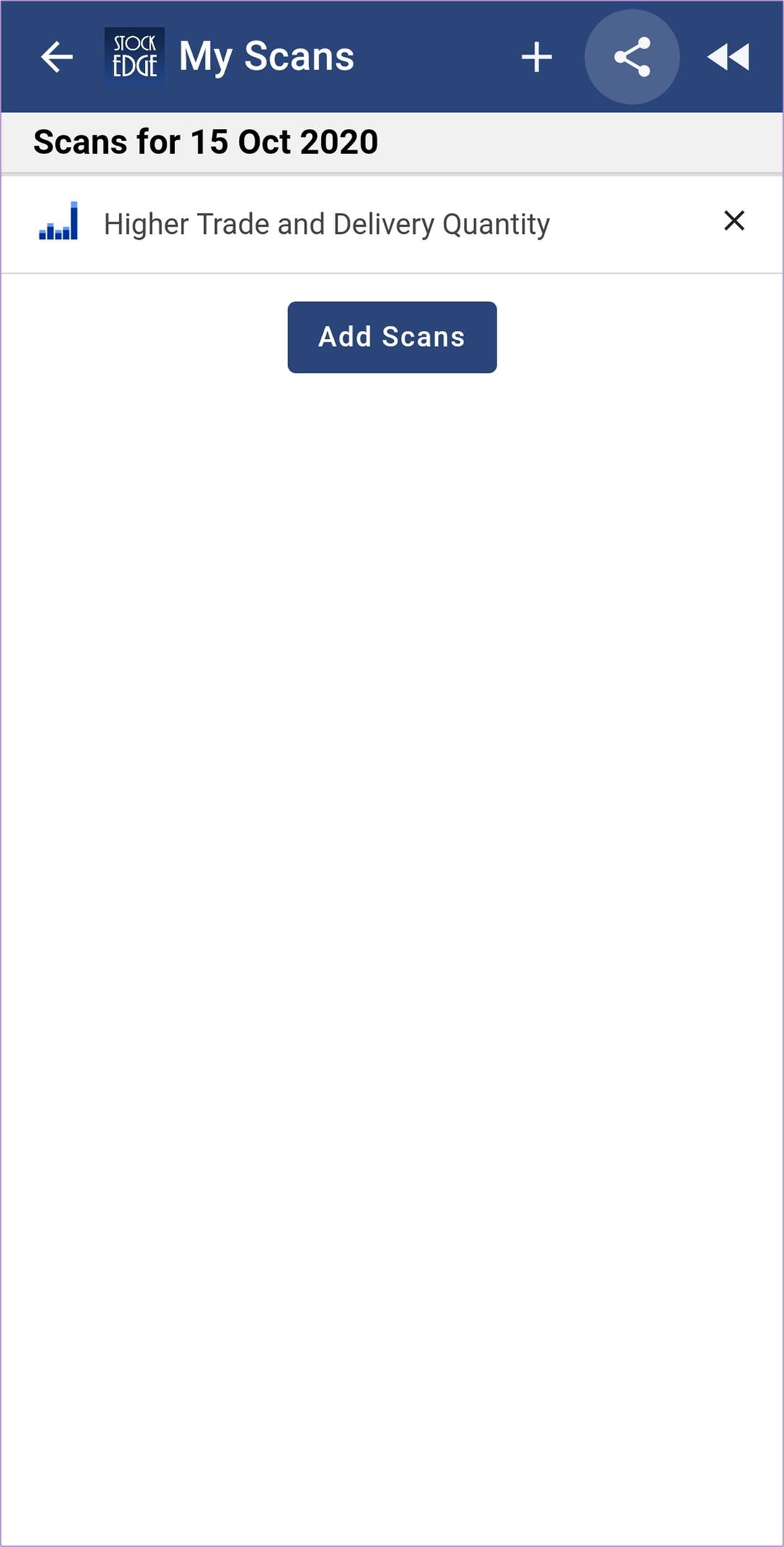 The particular scan will help us to filter out the stocks which fulfill that particular criterion. Suppose we choose "Higher Delivery and Quantity Scan". Then all the stocks which satisfy this criterion will come for that particular date. Kalpataru Power Transmission Ltd., Gulf Oil Lubricants India Ltd. and so on fulfill this scan so we got to know the volume has increased in these stocks and people in the market are trading in this stock in just one click.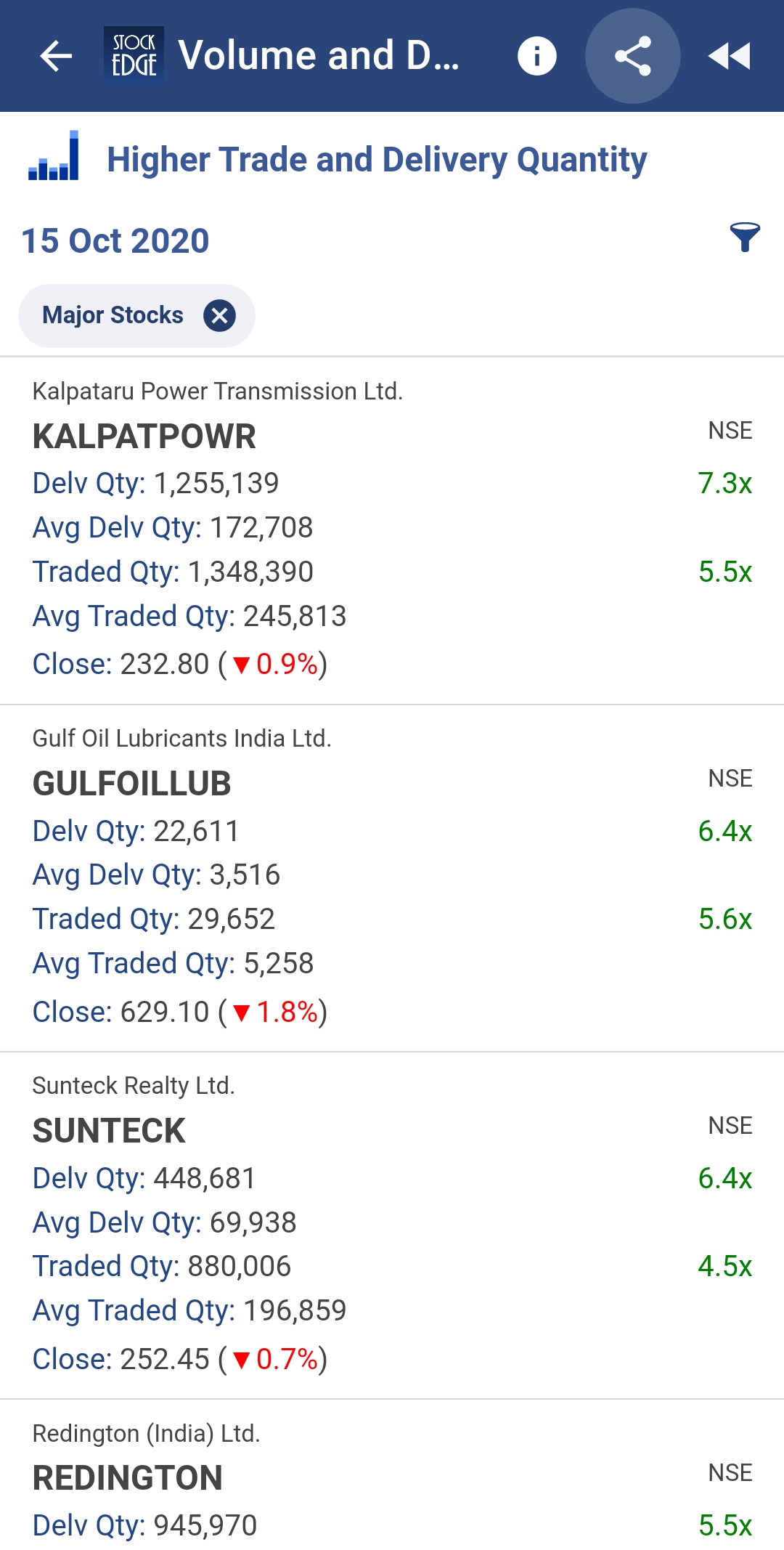 Similarly, if we use the MACD Technical indicator in our daily trading setup, we can add "MACD Crossing Signal Line from Below" if we want to buy the stocks. Just click on it and a list of companies that fulfill these criteria will appear.
If we want to short the stocks then we can add the technical indicator "MACD Crossing Signal from Above". Just click on it and a list of companies that fulfill these criteria will appear.
Want to know more about My Scans? Watch the video below:
Conclusion
As discussed above, this is how we can apply our favorite scans for quick trading ideas. Like this, we can keep choosing the scans which we use in our daily life and keep on adding to our "My Scans" list. There is no limit up to which we can add the stocks. So this is the advantage of "My Scans".  We can add to any number of scans we like. Create a list of your own favorite scans.