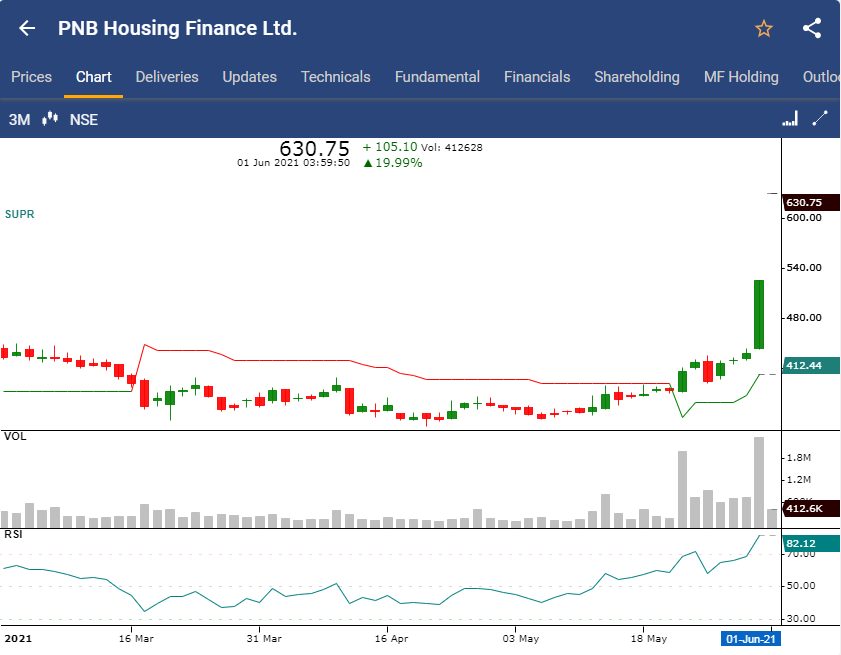 Check out the share trend of PNB Housing Finance Ltd.
PNB Housing Finance Ltd. – Highlights
PNB Housing Finance Ltd. was trading at Rs.630.75, hitting an upper circuit of 20% on both NSE and BSE for consecutive two trading sessions.
The stock is up by 243.17% in last one year as compared to a 69.60% surge in S&P Bse 500 in the same period.
The stock hit a fresh 52-week high of Rs.630.75 in today's trading session.
This spike in the stock came after the company PNB Housing Finance Board Approved a Capital Raise Proposal of INR 4,000 crore Led by Carlyle.
In a press release, the company said Pluto Investments S.a.r.l., an affiliated entity of Carlyle Asia Partners IV, L.P. and Carlyle Asia Partners V, L.P. (together, "Carlyle") has agreed to invest up to INR 3,185 crore through a preferential allotment of equity shares and warrants, at a price of INR 390 per share.
The Carlyle Group Inc has made an open offer to the company's shareholders for up to 70.79 million shares of PNB Housing Finance, representing 26% of the expanded voting share capital, at a price of Rs 403.22 per share.
The company's existing shareholders, funds managed by Ares SSG and General Atlantic, are also taking part in the capital raise. PNB will remain the promoter and a key stakeholder, according to the company.
The primary goal of the capital raise is to increase capital adequacy, reduce gearing, and accelerate growth with a focus on retail housing, including self-employed and affordable housing loans, such as the Unnati segment, according to the company. Assuming full capital infusion (including warrants) and no other changes to the March 31, 2021 financials, the company's capital adequacy ratio would rise from 18.7 % to more than 28 %, and gearing would fall from 6.7x to less than 5x as of March 31, 2021.
Salisbury Investments Pvt. Ltd., which is Aditya Puri's family investment vehicle and former CEO and Managing Director of HDFC Bank, will also invest in the capital raise as part of this transaction. Aditya Puri is expected to be nominated as a Carlyle nominee Director to the PNB Housing Finance Board in the near future.
Established in 1988 , PNB Housing Finance is the fourth largest housing finance company in India in terms of Loan Assets (Rs 62,255 crore as of March 31, 2021), and the second-largest in deposits (Rs 17,129 crore as of March 31, 2021). Favorable demographics, rising urbanization, lower interest rates, continued improvement in housing affordability and supportive government policies are promoting growth across the industry which is expected to continue into the near future.
PNB Housing Finance's primary business is to provide loans to individuals and corporations for the purchase, construction, repair, and up-gradation of homes. It also offers commercial space loans, property loans, and loans for the purchase of residential plots.
For more fundamental data and analysis, click on PNB Housing Finance Ltd.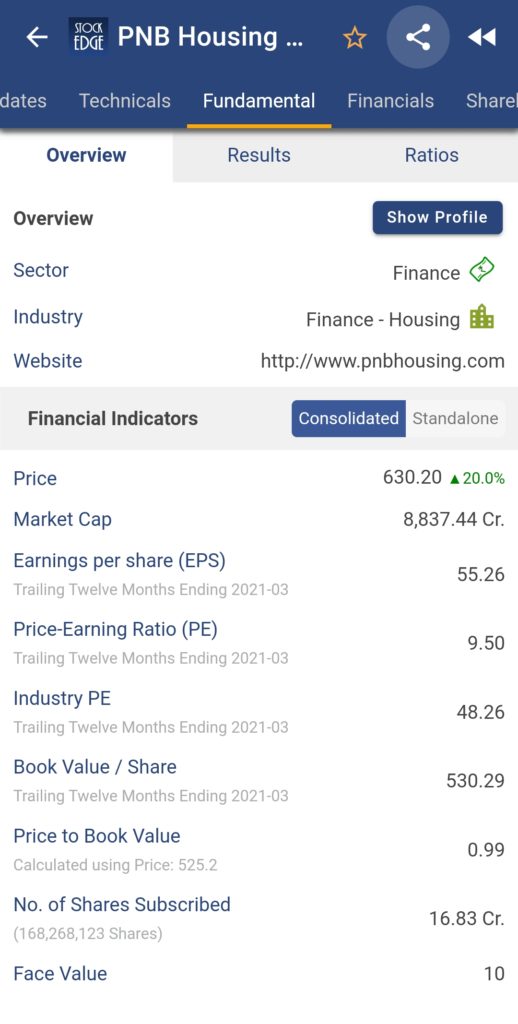 Read our latest article on Praj Industries Ltd. – Innovate, Integrate and Deliver
To get more detailed analysis and Reports on Stocks, visit our Edge Report Section by subscribing to our StockEdge premium plans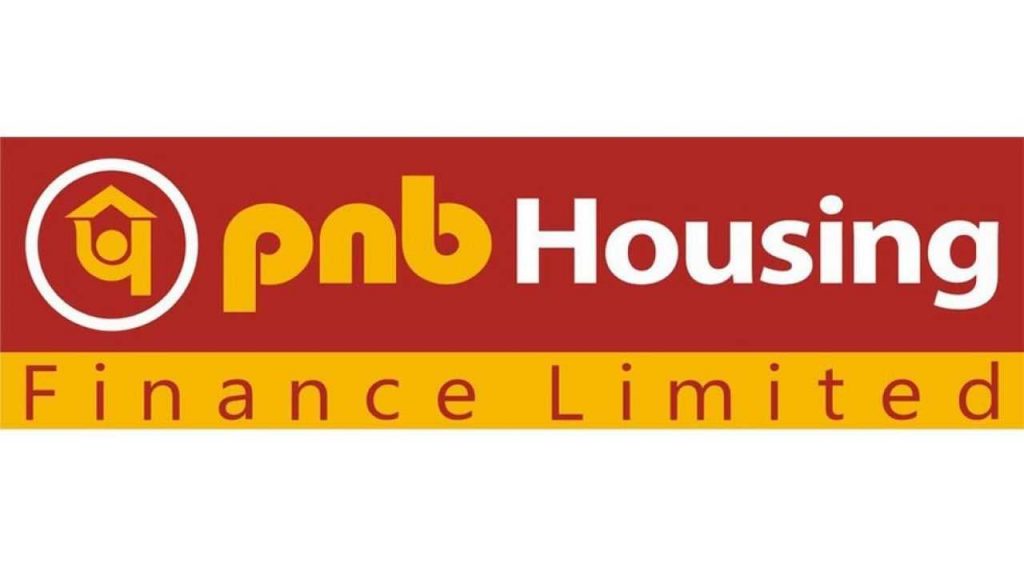 Disclaimer: This document and the process of identifying the potential of a company has been produced for only learning purpose. Since equity involves individual judgments, this analysis should be used for only learning enhancements and cannot be considered to be a recommendation on any stock or sector.