StockEdge is glad to announce its latest version 5.4 loaded with new and exciting features which will help you to enhance your stock research further.
So StockEdge 5.4 will provide all the existing features along with two more new features like
SuperTrend Scans
Supertrend Indicator in Edge Chart and Stocks Technicals levels
Banking Ratios in Sector/Industry for better Peer Study
Edge Reports integrated in Stocks page
Enhancement of Strategies Section
Support Ticket System
Now when the market is so volatile and we all are wondering what to do, where to start from. This is the best time start using StockEdge as it not only provides an ocean of data but at each data point it provides learning via Information Panel in the form of text, Blog and videos.
SuperTrend Scans
A SuperTrend is a trend following indicator. It is plotted on price and the current trend can simply be determined by its placement vis-a-vis price. This is a very simple indicator and is constructed with the help of just two parameters- period and multiplier.
The default parameters which are taken is 10 for Average True Range (ATR) and 3 for its multiplier for the construction of SuperTrend Strategy. The average true range (ATR) plays an important role in 'SuperTrend' as the indicator uses ATR to compute its value and it signals the degree of price volatility.
There is no technical indicator which can be 100% accurate and so is Super Trend also. It also generates false signals in the sideways market, though it gives lesser false signals as compared to other indicators.
How to identify buy and sell signals using super trend indicators?
In StockEdge 5.4 when you click on Scans, followed by Technical Scans, you will be able to see Supertrend scans available for filtering out stocks for trading:
Let us discuss the scans:
SuperTrend Signal Changed To Buy
SuperTrend Signal Changed To Sell
Supertrend Indicator in Edge Chart and Technicals levels
Once the SuperTrend indicator is plotted, this is how it appears on the Edge chart of Wipro Ltd. –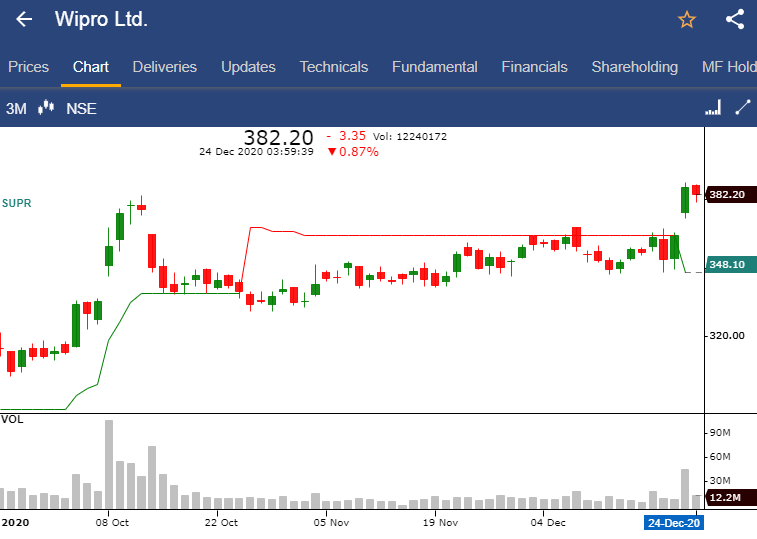 Interesting thing to notice is how the indicator changes the color as the price moves.
Banking Sector Peer Study
StockEdge 5.4 has added banking ratios like Interest Coverage, NPA, CASA, NIM in our Sector section for better understanding and analysis of banks and their peer comparison.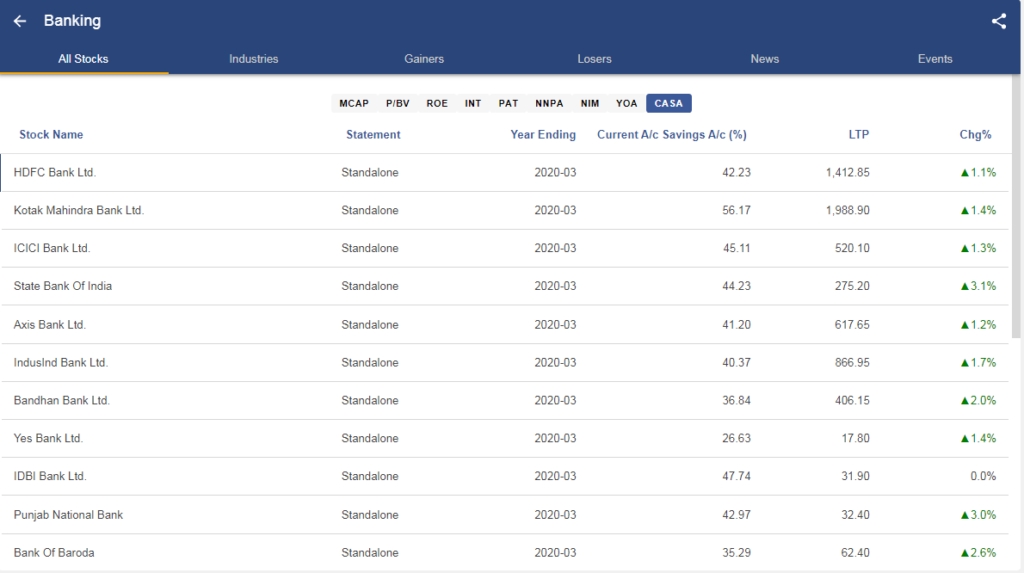 Edge Reports in Stocks Page
StockEdge has added the extension of its Edge Reports Feature in its Stock specific section so that users can get easy access to the stock specific edge reports for better ease of use.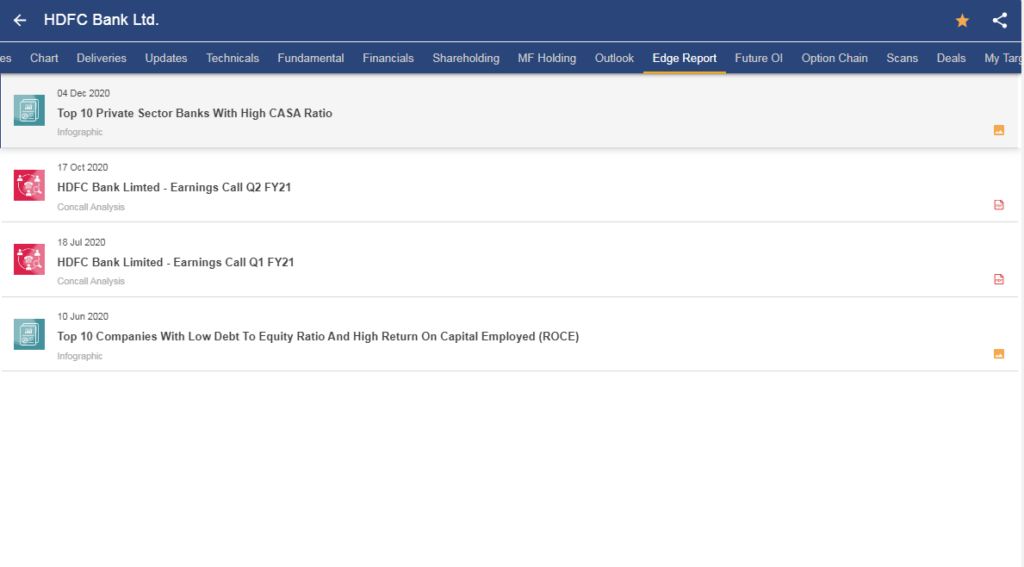 Enhancement of Strategies Section
StockEdge has upgraded its Strategies Analytics Section by giving the number of stocks qualifying for each strategy in the tab before and also giving the users the option to filter the list of stocks as per their preference.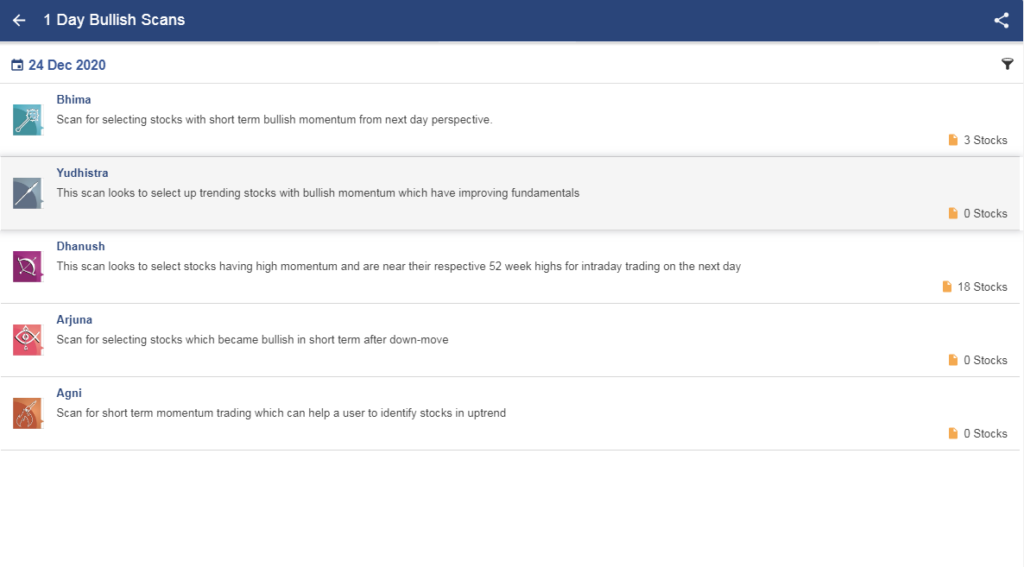 SuperTrend scans are one of the few premium tools offered by StockEdge App which you can download from here.
Check out StockEdge Premium Plans.
Many more interesting features have been added to make your experience all the more beautiful. So do not miss the chance to use this powerful tool, using which you can become an Independent Investor/trader.
Click here to download the latest version of StockEdge App make your analysis faster, better and easier within minutes.