The Story
Hitachi Energy India Ltd., previously known as ABB Power Products and Systems India Ltd., was carved out from ABB India and sold to Hitachi ABB Power Grids, which is a global leader in power technologies, providing the most comprehensive grid portfolio across the entire value chain.
Hitachi Energy India sees immense scope in grid automation, Flexible alternating current transmission system, rail, HVDC, data centers, software, EV infrastructure and micro-grids to drive future growth. As a result, the Company has received significant orders from each segment. In the coming time, the Company is well-positioned to take advantage and have a leading position in these attractive markets by leveraging its parent's worldwide presence, huge installed base & low-cost manufacturing facilities in India. As of today's date, this is the Hitachi Energy India share price
They introduced their TXpert™ ecosystem, a complete suite of products, software, services and solutions that work together and drive data-driven intelligence and decision making in the operations and maintenance of transformers and power grids, allowing millions of dollars in savings through greater flexibility, efficiency and resilience in electricity networks.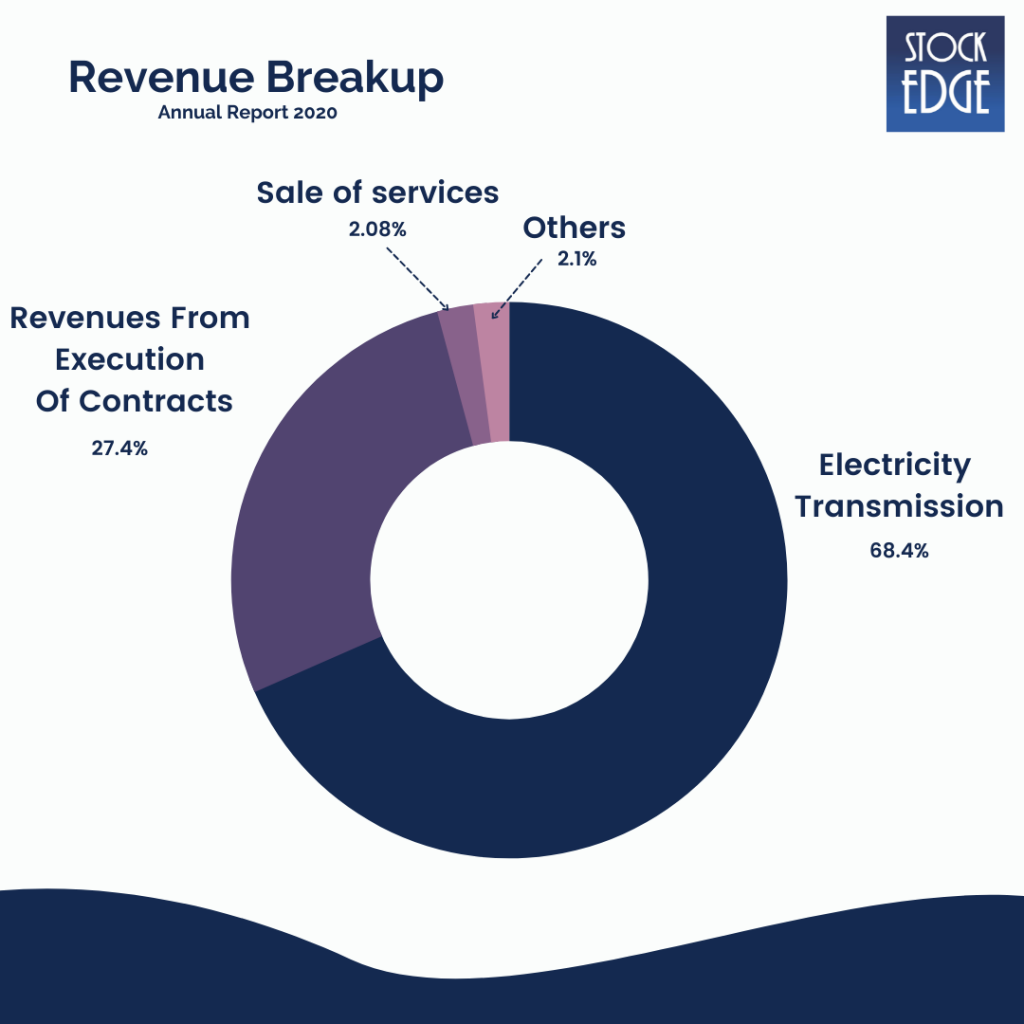 Let us try to understand the business segments of Hitachi Energy India Ltd.!
Hitachi Energy India is well-known for its well-established global customer base in various utilities and industries, including companies operating in railways, natural resources such as oil and information technology, and major electric power companies. It operates into four segments:
Grid Automation: This segment provides protection control systems and remote monitoring control systems to realize grid network stabilization and management systems for the supply and demand electricity market for trading electricity.
Grid Integration: This segment offers a wide range of transmission and substation applications facilitating reliable and efficient system integration of the digital electric network, which mainly includes digital substation, system integration and service solutions, High Voltage Direct Current (HVDC) systems, and power semiconductors
High Voltage Products: This segment offers a wide range of high-voltage products up to 1,200-kilovolt (kV) to enhance the reliability and efficiency of power networks, as it mainly includes Gas Insulated Switchgear (GIS).
Transformers: This segment includes power, distribution and transaction transformers for railways.
Let's look at the Financials.
Hitachi Energy India's quarterly sales for Q4CY21 increased by 7.56% YoY and 24.4% QoQ despite – semiconductor shortage, commodities price increase and higher input cost of freight & logistics increase. PAT increased by 12.19% and 79.66% QoQ. They are setting up Greenfield plants at Bengaluru, Vadodara, and Chennai, which will take them into more localizing their equipment which will help to attain a double-digit EBITDA margin.
Who is the jockey?
Venu Nuguri has been the Managing Director of ABB Power Grids India since December 2019 and head of the South Asia region since Jan 2016. He joined the Company way back in 1995 and has accumulated over 25 years of experience across Business Units within the Company, including several leadership positions in sales, marketing, account management, business development, customer relations and operations.
Mr Nuguri is a B.Tech (Electrical Engineering) from the National Institute of Technology, Warangal. He has also attended management courses at the IIM – Ahmedabad, ISB – Hyderabad, and International Institute of Management Development, Switzerland.
Overall, the Company is led by strong management with rich industry experience.
To get more detailed analysis and Reports on Stocks, visit our Edge Report Section by subscribing to our StockEdge premium plans.
Road Ahead
The Indian government's target of 500GW RE capacity implies more than doubling existing capacity, implying a significant front-ending of transmission capacity. This can be an excellent opportunity for players like Hitachi Energy India.
They are also looking forward to playing an active role in renewable energy integration. In addition, the government aims to increase railway electrification with over 28,000 kilometres yet to be electrified by 2023-24, regional transport ventures and high-speed rail in metro projects that are either under execution or under planning.
The government aims for 30% penetration on the EV front, which implies a significant market opportunity for e-bus on-board components, MV/LV products, etc.
Last year, Hitachi Energy India launched its game-changing EV charging system for large-scale e-Mobility, GrideMotion™ Fleet. Also, they had signed an MoU with India's largest bus manufacturer, Ashok Leyland, to deploy its Grid-eMotion™ Flash solution for their e-buses. Under the agreement, Ashok Leyland would develop new electric buses using its flash-charge technology, which can top up the battery in just seconds while passengers get on and off the bus.
However, as with such companies, there exist risks like a slowdown in CAPEX in infrastructure and utilities which will result in delayed order inflows from railways, metro, and smart cities projects, which in turn would impact the order book and revenue.
Apart from that, raw material price inflation and an increase in royalty fees can hit the margins. In addition, a delay in project execution and in getting new large orders and Forex Fluctuations could impact the performance of the Company.
So we will have to wait and see how the Company develops from here on out.
Until then, keep an eye out for the next blog and our midweek and weekend editions of "Trending Stocks and Stock Insights." Also, please share it with your friends and family.
Happy Investing!