The Story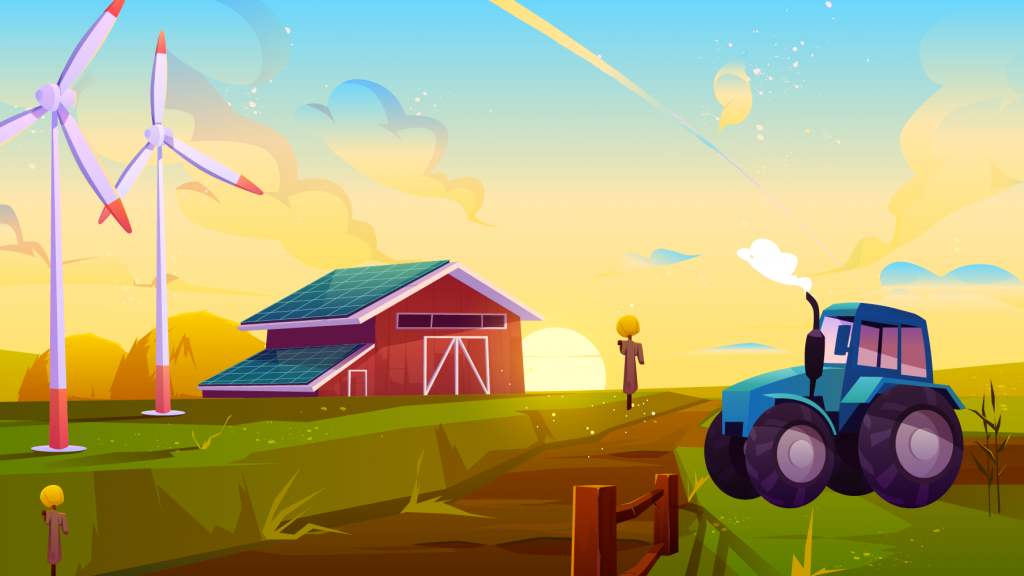 Escorts is a leading engineering conglomerate that provides agricultural, infrastructure, and railway solutions. Founded in 1944 and headquartered in Faridabad, Haryana, the company now has marketing operations and exports to over 62 countries worldwide. Agri machinery, auto ancillary products, railway equipment, construction equipment, and others are the company's segments. It manufactures engines for agricultural tractors, earthmoving and material handling equipment, round and flat tubes, heating elements, double-acting hydraulic shock absorbers for railway coaches, center buffer couplers, automobile shock absorbers, telescopic front fork and McPherson struts, brake blocks, internal combustion engine, and various types of railway brake. In addition, it sells oils and lubricants, implements, trailers, tractors, compressor accessories and spare parts, and construction and aero-business. As of today's date, this is Kubota share price
Escorts is India's fourth-largest tractor manufacturer, accounting for approximately 11% of the market, with Mahindra leading the segment. As of today's date, this is the share price of
What is Kubota known for?
Kubota Corporation is headquartered in Osaka, Japan. They began operations at the end of the 19th century. In 1960, the company developed Japan's first farm tractor.
Kubota is now a full-fledged manufacturer of tractors and other agricultural machinery worldwide. Outside of Japan, it generates nearly 67% of its total revenue, primarily from North America. In addition, the company plans to enter the electric vehicle (EV) market. As part of their automation technology division, they had revealed prototypes of electric tractors and driverless tractors in 2020. Thus, Escorts can benefit from Kubota's technological advancement.
What are the growth drivers for the company?
Asia-Pacific is regarded as one of the fastest-growing markets because the cost of labour has been increasing at an alarming rate, and the cost of farm labour is directly proportional to the cost of production, thereby increasing labour wages and the region's lack of farm labour has resulted in rising rates of mechanization. This is propelling the region's tractor market forward. Furthermore, many companies have been releasing new agricultural tractors, allowing them to dominate the market studied through faster product launches and advancements.
Scarcity of farm labour: In India, a lack of farm labour has forced many farmers to mechanize farming. This helps the Indian equipment industry even more.
The increasing availability of farm power: The availability of farm power in India is increasing rapidly and is expected to increase further in the coming years, creating tremendous opportunities for growth in the agriculture machinery industry.
Government initiatives: The Government of India is launching a number of initiatives to propel the growth of India's farm equipment market.
Innovative Technology: As technology takes centre stage in the agricultural sector, farmers can expect the increased application of innovative technology to develop self-driving autonomous tractors and other products to be profitable.
Increased purchasing power: Economic growth and improved productivity have increased farmers' income. Farmers will have more purchasing power, allowing them to invest in advanced agricultural equipment.
Better financing options: Farmers' credit facilities are constantly improving, which has contributed significantly to the industry's growth in recent years.
Let's Look at the Financials of Escorts Ltd.
Escorts reported net sales of Rs.1957 Cr, a 3% decrease year on year. The de-growth was due to a 20% YoY decline in tractor volumes, offset by a 13% YoY revenue increase in the Construction Equipment Division and a 48% increase in the Railway Equipment Division.
EBITDA was at Rs.265 Cr compared to Rs.364 Cr in Q3FY21, a 27% decrease year on year. EBITDA margins were 13.5%, a 453 basis point decrease year on year due to the negative impact of higher commodity prices, negative operating leverage, and volume drop in tractor segments. The company reported a PAT of Rs.202 Cr compared to Rs.281 Cr in Q3FY21, a 28% decrease year on year.
We have a detailed case study on Escorts, where we have covered the company on various parameters like growth, profitability, efficiency, solvency, valuation and quality. This will give you an Edge when analyzing the company in detail. We call it Edge Reports, which is available in the StockEdge App. Go Grab your Edge now!
How good is the jockey?
Escorts is currently led by Mr. Nikhil Nanda, the Chairman and Managing director. He joined Escorts Board in 1997. He has led the transformative journey of the company to profitable growth & global reach via innovation, strategic planning, and technology collaborations. He holds a Baccalaureate Degree, Bachelor of Business Administration from The Wharton Business School, University of Pennsylvania.
Road Ahead…
The management expects tractor industry volumes to fall slightly in FY22. This is primarily due to the high base of the previous year, as well as multiple price hikes and erratic monsoons; however, it sees no fundamental issues with the rural economy. As a result, the company intends to raise prices again in March-April'22, covering the entire cost inflation until Q4FY22, though there may be minor cost inflation in Q1FY23.
The partnership between Escorts and Kubota would allow the company to gain market share through product launches across brands and a larger addressable market. Additionally, with Kubota increasing its stake in the company, significant opportunities for exports and farm implement segments will be created.
However, as with such companies, risks like slower than anticipated growth can impact the company's performance. In addition, the inability to pass on commodity costs could affect the company's performance.
So we will have to wait and see how Escorts develops from here on out.
Until then, keep an eye out for the next blog and our midweek and weekend editions of "Trending Stocks and Stock Insights." Also, please share it with your friends and family.
To get more detailed analysis and Reports on Stocks, visit our Edge Report Section by subscribing to our StockEdge premium plans.
Happy Investing!