The Story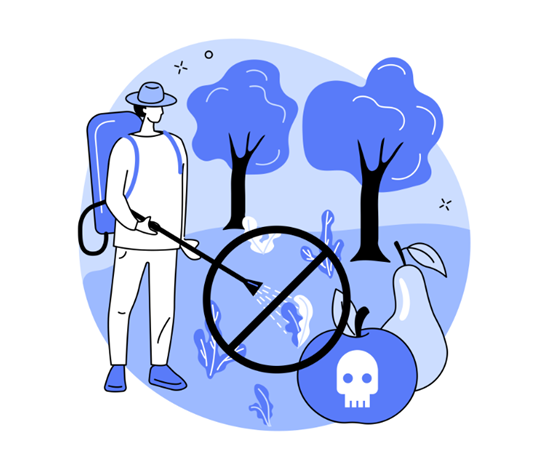 Astec Lifescience Ltd is primarily involved into the production of agrochemical active ingredients, formulations, and intermediate products based in India. The company has five manufacturing plants in Mahad (Maharashtra) and one R&D centre in Dombivali (Maharashtra). Astec is particularly interested in fungicides. They were the first to manufacture triazole fungicides in India and are a market leader in this segment and as of today this is Astec Lifescience share price
They are commonly used to inhibit the production of sterols, which are thought to be the primary component of fungal cell membranes. Triazoles are used to treat a variety of fungal diseases in crops, particularly grains. Astec focuses on tebuconazole, propiconazole, and hexaconazole among the 37 molecules found in triazole fungicides.
While the Dombivali unit was purchased in 1994, one of the three Mahad units was purchased from Behram Chemicals Private Limited in 2002. They entered the contract manufacturing segment in FY2012, securing contracts from reputable global players. In August 2021, a greenfield plant for herbicide production was commissioned, making Astec one of the few companies in India with a high potency herbicide facility.
Astec's products are sold in over 25 countries. With nearly three decades of experience in the agrochemicals industry, it has developed strong customer relationships and established itself as one of the preferred suppliers to global MNCs (multinational corporations) such as BASF, Syngenta, Sumitomo, Adama, and many others. Its CMO segment currently consists of a large number of proprietary off-patent products.
Let's try to understand the business model of Astec Lifesciences!
The revenue is divided into two categories: enterprise and CMO. Astec sells active ingredients to crop protection formulators, intermediates to technical grade manufacturers, and formulators to retail marketing companies under the enterprise model. Catalogue products are what they're called. Astec's primary capabilities are in tebuconazole and propiconazole, which it sells in both domestic and export markets.
CMO entails producing products for customers using technology and processes owned by the company or provided by the customer. The CMO segment produces products exclusively for specific customers. Astec also produces intermediates that are used in the production of APIs to a lesser extent (active pharmaceuticals ingredients).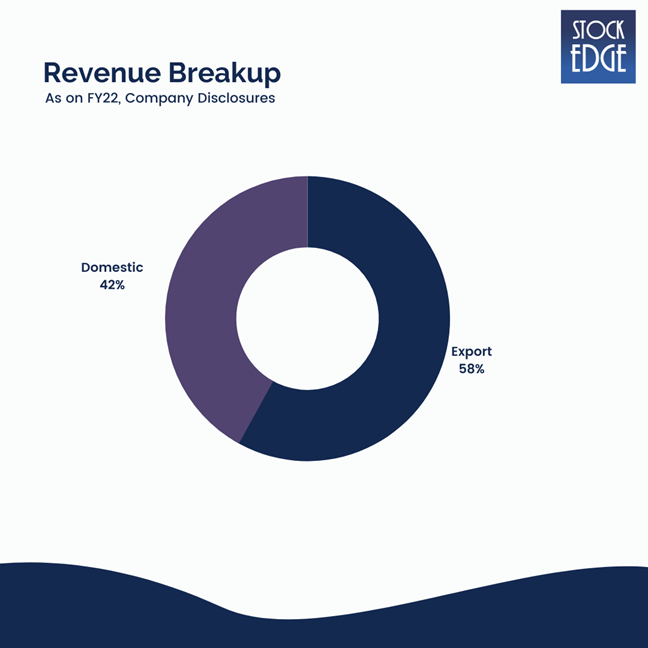 Classification of Agrochemicals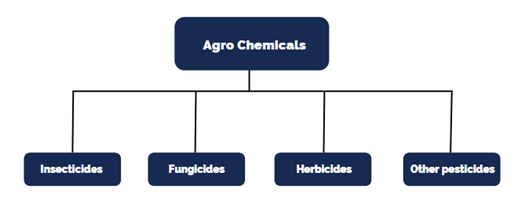 Insecticides – chemical that kills insects right from the eggs to the adult stage of an insect, thereby improving crop yields by preventing damage such as plant defoliation, boring of parts of the plant, etc.
They can be further classified based on their mode of action: a. Contact insecticides which kill insects on direct contact. and b. Systemic insecticides which are absorbed by the plant tissues and destroy insects when they feed on the plant.
Fungicides – are chemical compounds that kill or prevent the growth of fungi and their spores. This in turn improves productivity, reduces blemishes on crop and improves storage life and quality of harvested crop.
Herbicides – are used to kill unwanted plants.
Other pesticides – Other categories include nematicides (for roundworms), termiticides (for termites), molluscicides (for molluscs), rodenticides (for rodents), bactericides (for bacteria), etc.
Biopesticides – are certain types of pesticides derived from such natural materials as animals, plants, bacteria, and certain minerals.
They have pesticidal properties and includes pesticidal microbes, plant incorporated protectants, biochemical or hormonal pesticides, etc. They are non-toxic in nature.
Let's look at the Agrochemicals Value Chain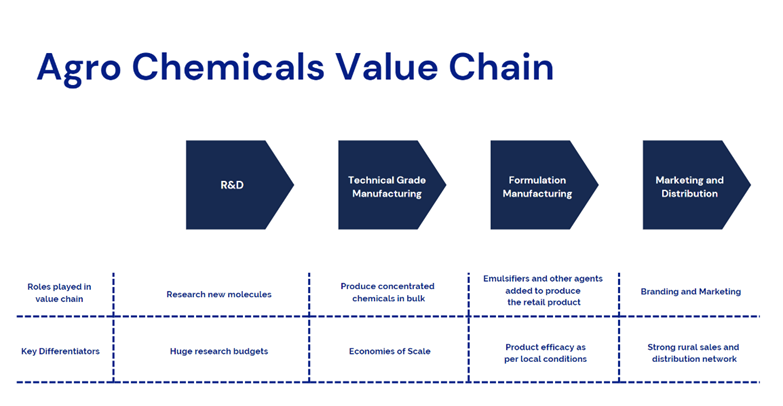 Easing regulatory environment
Favourable regulatory environment and robust global agrochemical demand to benefit local manufacturers
Since pesticide production was included in the Make in India initiative, increasing self-reliance in production and R&D of pesticides has been encouraged.
Domestic registration policy was amended to reduce imports and boost domestic manufacturing.
Regulatory & product approval process
Insecticides Act of 1968 governs the registration of agrochemicals in India (imports, manufacture, and sales).
Pesticides must be registered centrally under the Act, and licences for their manufacture, import, and sale are handled at the state level.
Regulations are governed by two government bodies: the Central Insecticides Board and Registration Committee and the Food Safety and Standard Authority of India.
After the registration Committee approves the product, a registration certificate is issued, and only then can the product be marketed in India.
Did You Know?
According to the Crop Care Federation of India (CCFI) estimation, more than 80% of India's crop loss is caused by pest infestation, disease and weeds and is avoidable by the use of agrochemicals.
With rising awareness amongst farmers and growing rural income, and the resultant willingness to spend on crop protection chemicals, it is expected to provide a significant boost to the domestic consumption of agrochemicals.
Per-Capita Consumption much below Global Averages
Despite the fact that India is the leading producer (in terms of cropped area) of rice, wheat, and cotton, the area treated with agrochemicals remains very low in comparison to global averages (35-40% of area is treated with agro chemicals).
India accounts for 12% of global agricultural output, but it accounts for less than 1% of global pesticide use.
Domestic consumption of agrochemicals, however, is significantly lower than global standards, at 0.58 kg/hectare.
The top five states (AP, Punjab, MH, Karnataka, and Gujarat) consume more than 60% of total agrochemicals in India.
While paddy and cotton are major agrochemical consumers (consuming more than 60% of total agrochemical consumption).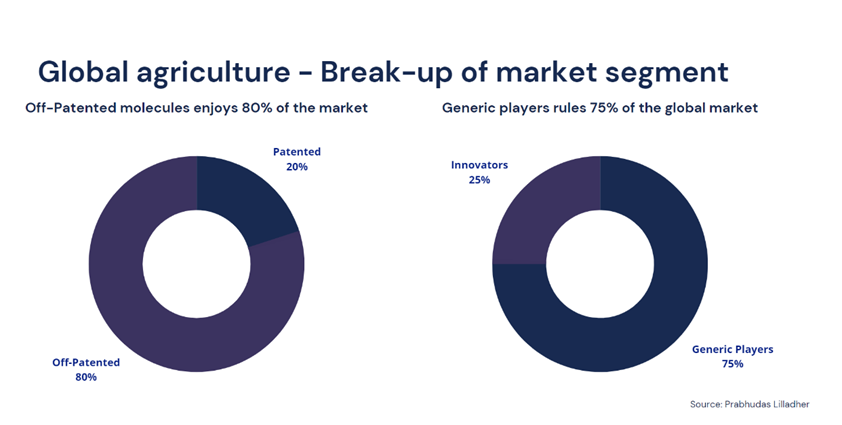 What are the tailwinds in the industry?
Improving farm economics – The government's emphasis on increasing farmer income through higher crop MSPs, expanded irrigation coverage, improved procurement efficiencies, and expanded agricultural credit bodes well for the sector. Domestic agrochemical demand will be driven by efforts to increase crop yields and farmer awareness of crop protection benefits.
China+1 Strategy – Environmental regulations in China have forced the closure of environmentally non-compliant agrochemical manufacturing facilities. Because of a) available resources; b) favourable cost dynamics; and c) the availability of technically skilled and inexpensive labour, India will be able to emerge as an alternative procurement base for the global agrochemical industry.
Off-patent molecules to drive growth – Agrochemicals worth USD6 billion will be off-patent globally by 2030. Generic companies, particularly in developing countries with limited R&D facilities, would be major beneficiaries because: a) these molecules already have better efficacy to fight pests and have better market and target crop, making it easier for generic players to leverage on their distribution network; and b) generic players break the exclusivity of molecules/companies, resulting in no pricing edge for product and making it easier for domestic firms, both in terms of domestic and international markets.
Consolidation in the global agrochemical industry opens up new opportunities for domestic players, owing to a) increased demand in the case of down trading (purchasing generic product for the same molecular composition) by global farmers; and b) rising R&D spends in the face of rising costs in developing new active ingredients, which would result in higher outsourcing of CRAMS to cost-effective nations such as India.
Let's look at the Financials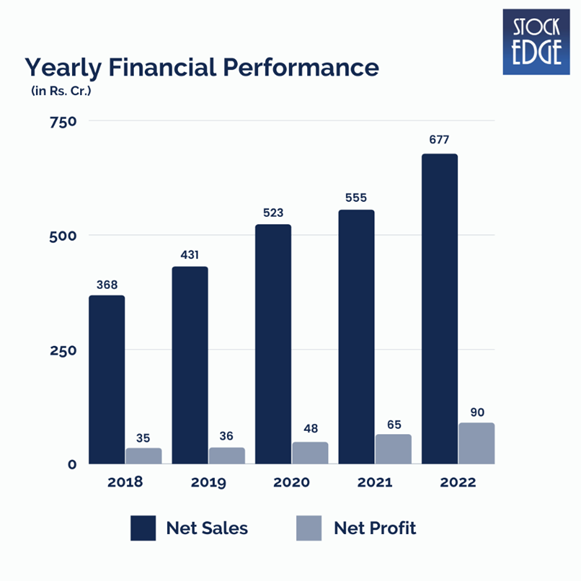 Astec's revenue increased by 22% year on year in FY22, driven by higher export realisations and growth in enterprise sales. Exports increased by 44% year on year to Rs393 crore. The CMO business accounted for 13% of total revenue, with the remainder coming from enterprise sales.
Astec delivered a robust net profit growth of 27% CAGR from FY18 to FY222, owing to strong top-line growth in both enterprise and CMO business, as well as favourable tailwinds aiding margin expansion.
However, margins for Q1FY23 started to supress due to high cost inventories and increase in fixed overheads related to herbicide plant.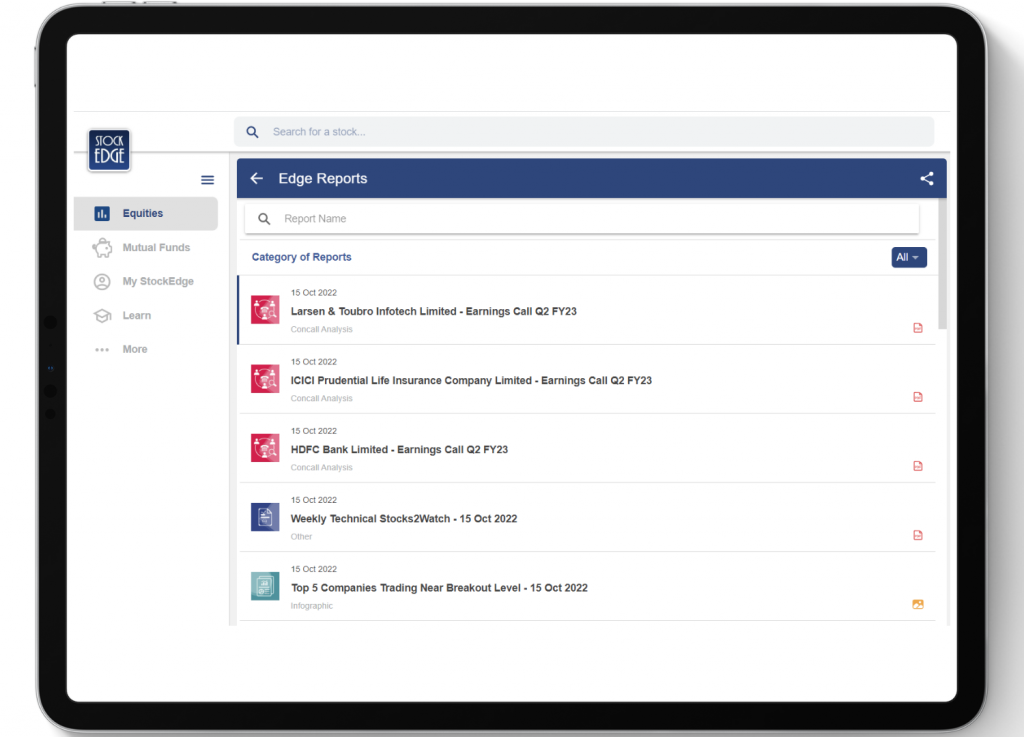 To get more detailed analysis and Reports on Stocks, visit our Edge Report Section by subscribing to our StockEdge premium plans.
Who is the jockey?
Anurag Roy, the CEO, leads the company. Mr. Roy has over 23 years of experience in leading pharmaceutical and chemical companies such as DSM, Dr. Reddy's Labs, BASF, and Jubilant Life Sciences.
He earned his MBA from Columbia Business School in the United States and his Masters in International Business from the Indian Institute of Foreign Trade (Delhi). He graduated from Harcourt Butler Technological Institute with a BTech in chemical technology (polymers science) (Kanpur).
Road Ahead…
In FY23, management anticipates spending between Rs350 and Rs400 crore on capital expenditure. About Rs35-Rs50 crore will be spent on expanding the newly commissioned herbicide plant capacity, Rs70-Rs80 crore will be spent on improving safety and compliance at Mahad, and Rs150 crore will be spent on establishing a greenfield multipurpose plant.
The new multi-purpose plant will take three to four years to commercialise, and management anticipates an asset turnover of 1.3-1.5x. The remaining Rs110-Rs120 crore will be invested in R&D centres, with Rs20-Rs30 crore already spent.
Astec has been focusing its R&D capabilities on development in order to transition its CMO business to CDMO (contract manufacturing and development organisation). Astec is establishing a new R&D centre, which is expected to be operational by October 2022. They want to foray into newer chemistries, such as fluorine, aiding diversification into new products.
For its customers, Astec intends to produce advanced intermediates of patented products. As the agrochemicals business grows in size, Astec will be able to enter the pharmaceutical market.
Astec intends to increase its capacity by investing between Rs35 and Rs40 crore due to a better product profile. The expansion is expected to take a year to complete. Astec launched two products in FY22 and expects to launch two new products in FY23 in the CMO business.
However, as with such companies there exists risks like volatility of raw material prices which can impact the Company's performance.
In addition, any ban in agrochemical where Astec is a key supplier can affect the Company's performance.
So we will have to wait and see how Astec LifeSciences develops from here on out.
Until then, keep an eye out for the next blog and our midweek and weekend editions of "Trending Stocks and Stock Insights." Also, please share it with your friends and family.
Happy Investing!