I am sure you must have heard of Mukesh Ambani and Reliance Industries. Let's know about it in more detail.
The Reliance Group founded by Dhirubhai H. Ambani is India's largest private-sector corporation, with businesses in energy, petrochemicals, textiles, natural resources, retail, and telecommunications.
It is the largest publicly traded company in India by market capitalization, Reliance Industries became the first $150 billion Indian Company. The company is ranked 106th on the Fortune Global 500 companies list.
Mr. Dhirubhai Ambani was responsible for bringing about the equity cult in India in the late 1970s. Regarded as an icon for enterprise in India, his ambition to make Reliance a global powerhouse began in the year 1966 when the company started as a small textile manufacturer unit. Dhirubhai Ambani borrowed a heavy amount to start his business.
He set up his first factory in Naroda, Ahmedabad. Gradually, with an increase in demand and rising aspirations, Dhirubhai started to expand operations by entering into different segments. As of today, this is Reliance Industries share price.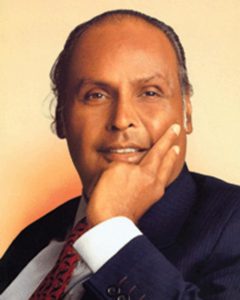 Evolution of the Reliance Group
The group started as a small company in the polyester business.
Soon after in 1975, the company broadened its business by entering the textile industry. 'Vimal' became its major brand in those years. In 1985, the name of the company was altered from Reliance Textile Industries Ltd. to Reliance Industries Ltd.
In 1996, Reliance became the 1st private sector company in India to be rated by International Credit Rating Agencies.
In 1995-96, the company started Reliance Telecom Pvt. Ltd. through a joint venture with NYNEX, USA.
Thereafter in 2000, the company commissioned the world's largest grassroots refinery in Jamnagar in a record 36 months.
Reliance Industries Ltd. and Reliance Petroleum Ltd. became India's giants in terms of financial matters in 2001. In 2001-02, Reliance Petroleum was merged with Reliance Industries Ltd. Reliance, with its view to expanding its Petroleum business, bought a stake in Indian Petrochemicals Corporation (IPCL) which was later merged with RIL in 2008.
It was in 2004, the controversy between differences in Mukesh Ambani and Anil Ambani erupted which later led to the demerger of the Reliance industry and thus businesses were distributed into the hands of the two brothers.
In 2006, Mukesh Ambani led Reliance entered the retail market segment in India with the launch of Reliance Fresh, a store synonymous with Freshness and Savings.
In 2010, Reliance entered the Broadband services market with the acquisition of Infotel Broadband Services Ltd. which was held by the Government of India.
In the same year, Reliance and BP announced a partnership in the oil and gas business by forming a 50:50 venture for sourcing and marketing gas in India.
In 2016, Reliance Jio was launched which is now the largest mobile network operator in India and revolutionaries the telecom sector of the country. It led to the consolidation in the telecom industry with 3 major players left.
In 2017, RIL set up a partnership venture with Russian Company Sibur for setting up a Butyl rubber plant in Jamnagar, Gujarat, to be operational by 2018.
In August 2019, Reliance bought a majority stake in Fynd, primarily for its consumer businesses and cell phone services in the e-commerce platforms.
After entering into all these segments, Reliance aims for the development of India in the long run.
Businesses of the group:
Reliance Industries forms the core business of the Mukesh Ambani-led Reliance Group. Let's look at some of the businesses of the company-
Reliance Retail- Reliance Retail Ventures Limited is the retail business section of Reliance Industries. Brands like Reliance Fresh, Reliance Footprint, Reliance digital, etc come under the Reliance Retail Brand. Reliance Retail operates 11,784 retail stores in over 7,000 towns and cities which covers an area of 28.7 million sq. ft. as of 31st March 2020. Reliance Retail also operates 519 petro retail outlets as of 31st March 2020. It continues to invest in expanding the existing store network and enhance core capabilities including omni-channel solutions, innovative store concepts, enhancing store environment for providing immersive customer experience, leveraging customer insights through the use of sophisticated technology, and much more to consolidate its market leadership across all consumption baskets and store concepts.
Reliance Digital- The youngest venture in the group with massive disruption since its launch. It is the next-generation technology company that is building a digital society for India by bringing together Jio's leading digital apps, digital ecosystems, and a high-speed connectivity platform under one umbrella. It has delivered the fastest at scale connectivity user on-boarding and is now layering on a robust digital services ecosystem of apps while leveraging its deep technology capabilities. Recently marquee global investors and tech giants have invested in the Jio platforms.
Media and Entertainment- Network18 aims to be India's top media house with unparalleled reach, and touch the lives of Indians across geographies and genres. As it grows in size, stature, and significance, its news and entertainment arms are constantly at the cutting edge of innovation. Network18's forays into subscription models through its flagship digital properties are aimed at embracing change and accelerating growth as it continues to invest in becoming an industry leader.
Refining and Marketing- Jamnagar Refinery shall be the refinery icon of the world with best-in-class performance. RIL expanded its domestic fuel retailing footprint to 1,398 outlets and maintained industry-leading throughput per outlet. RIL continued to outperform Singapore's complex margins. It reflects the strong operational performance, superior configuration, and consistent high utilization of refineries at Jamnagar
Petrochemicals- It is one of the most integrated petrochemicals producers globally and has a leading global position across product categories. The company is strengthening its B2B2C business model transition through end-consumer initiatives, but also expanded the advanced material portfolio with value-added, carbon-wrap solutions.
Oil and Gas Distribution- the Company's oil and gas assets include KG D6 and two Coal Bed Methane (CBM) blocks. RIL also has two joint ventures in North American shale plays with Ensign Natural Resources and Chevron. The Company also holds exploration acreages in NEC25 and KG UDW1 blocks. The company has a significant gas resource base and is poised to be a premier contributor to India's gas-based economy.
Management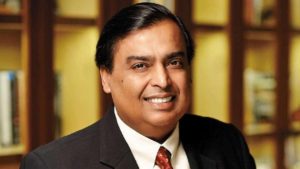 The group is a family-run business empire- starting from the founder Dhirubhai Ambani to presently Mukesh Ambani and the next generation in Akash Ambani and Anant Ambani. Mukesh Ambani has transformed the group into a leading modern age business with a leading focus on digital and retail business.
The manner in which he is transforming the Digital business with his slogan of "Data is the new oil" possesses huge potential.
The next generation of the family is actively involved in driving the success of the business just as Mukesh Ambani was involved with his father. Also, the way the group is steering its way into the future business resembles its vision and future trajectory for the company.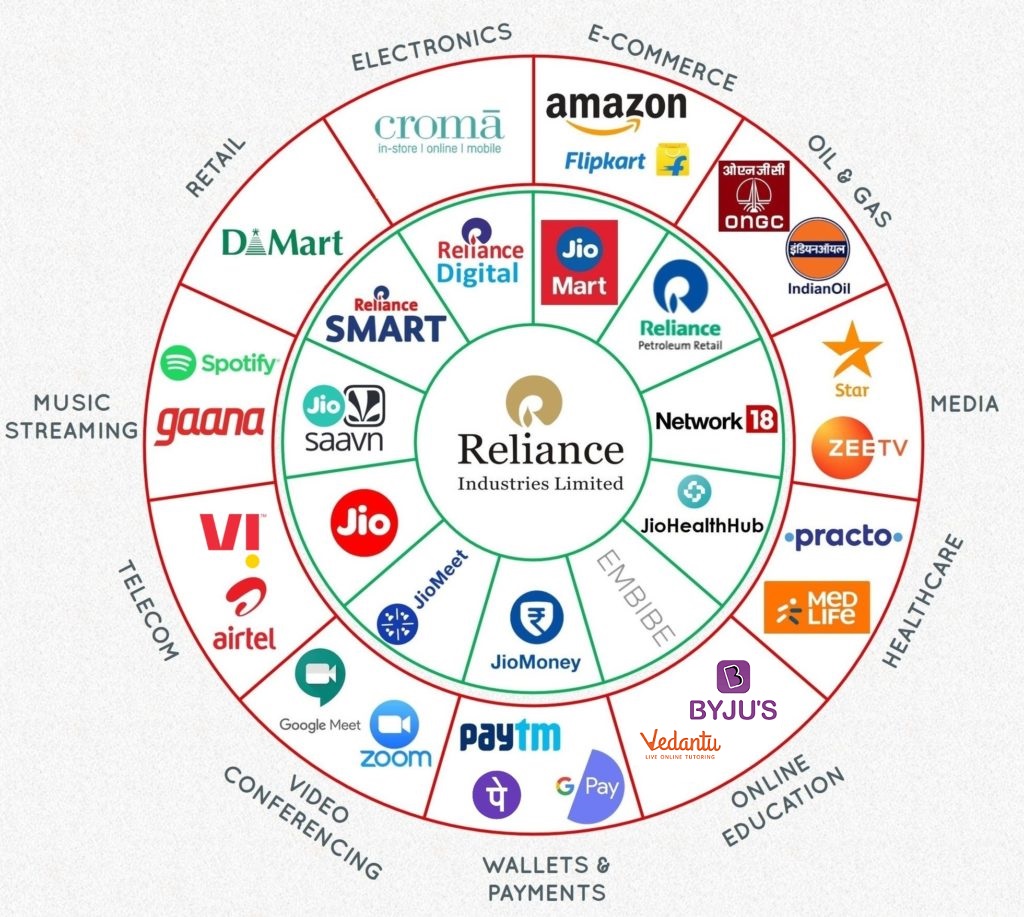 Source: Finshots
Reliance is in Chakravyuh but this time with new-age companies and powerful alliances, giving tough competition to its competitors and disrupting the market space.
Get more stock-related information about Reliance Industries Ltd. and its listed entities by searching on the homepage.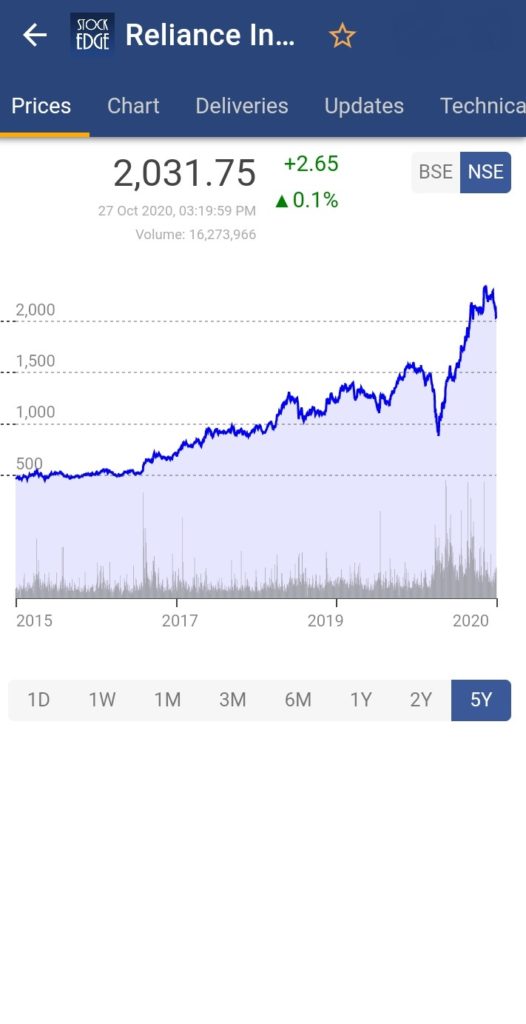 You can check the performance of the company in different time frames, and see how it has created massive wealth for its investors.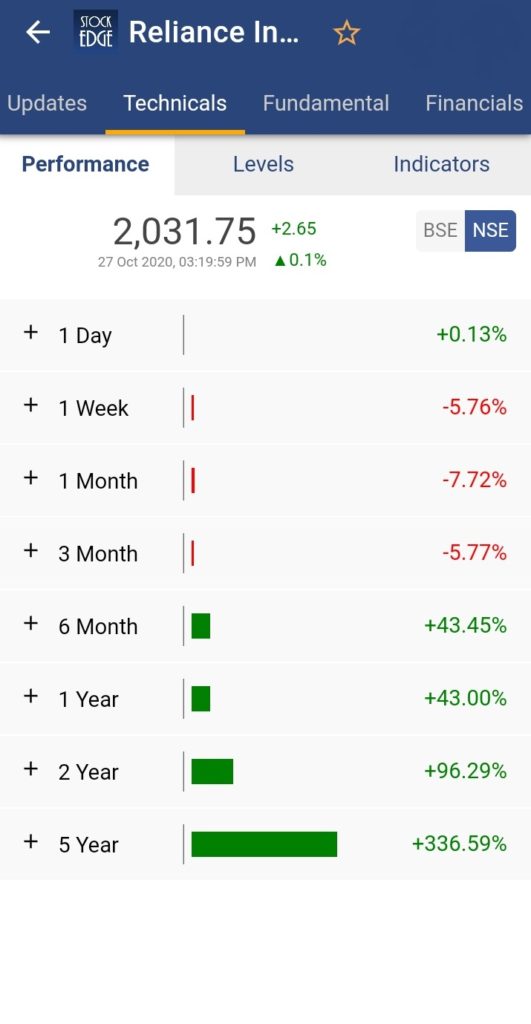 Frequently Asked Questions
How much reliance does Ambani own?

The promoter group, the Ambani family, holds approx. 48.87% of the total shares of the company.
Who is the owner of Reliance Group?

The Ambani family is the promoter of the Reliance Group with more than a 48% stake in Reliance Industries Limited.
What are the companies of Mukesh Ambani?

Reliance Industries Limited is the flagship company of Reliance Group which has more than 300 subsidiary companies.  Alok Industries, Reliance Retail Ventures Limited, Network 18 Media & Investment Ltd, Reliance Industrial Infrastructure Ltd, TV18 Broadcast Ltd, Hathway Cable & Datacom Ltd., Reliance Jio Infocomm Ltd are a few of them.
Why is Ambani so rich?

Dhirubhai Ambani, who was the founder of Reliance was a very astute businessman with his ability to think ahead and generate a great return on the money.  With such a business sense, Reliance became one of the biggest companies in India and the Ambanis became one of the richest families in India.
The cash-rich business of Oil went to Mukesh Ambani after the division of the two brothers. Later with Jio he entered into the Digital market and soon coined that "Data is the new Oil". 
How many companies are there in the Reliance group?

Reliance Industries Limited is the flagship company of Reliance Group. It has 352 subsidiary companies as per its latest annual report.
Watch the entire video on the Journey of Reliance Group here:
Know more about Reliance Group by using the Business Houses tab in the StockEdge Web.
Business Houses are one of the paid tools offered by the StockEdge App
Check out StockEdge Premium Plans.