Growth investing is an investment strategy that focuses on businesses that have great potential to grow. Growth investors typically invest in growing companies, that is, young companies whose earnings are expected to increase at an above-average rate compared to their sector or the overall market.
Growth investing is highly attractive to many investors because buying stocks in emerging companies can give impressive returns if the company becomes successful. They typically look for investments in rapidly expanding sectors where new technologies and services are being developed.
Mostly, growing companies reinvest their earnings back into the business, rather than pay a dividend to shareholders. The idea is that the company will prosper and expand, and this growth in revenue and earnings will eventually translate into a higher share price in the future.
Growth investors look at key factors when evaluating stocks. These are Historical earnings growth, future earnings growth, Operating margins, return ratios etc.
By using the My Combination Scan under My StockEdge feature you can filter out the growing companies.
My Combination Scan
StockeEdge App allows its Premium Members to build their combination scans by using the various scans available, under the seven broad scan parameters. However, one needs to keep in mind that only 10 scans under the broad parameters can be incorporated in a single combination scan.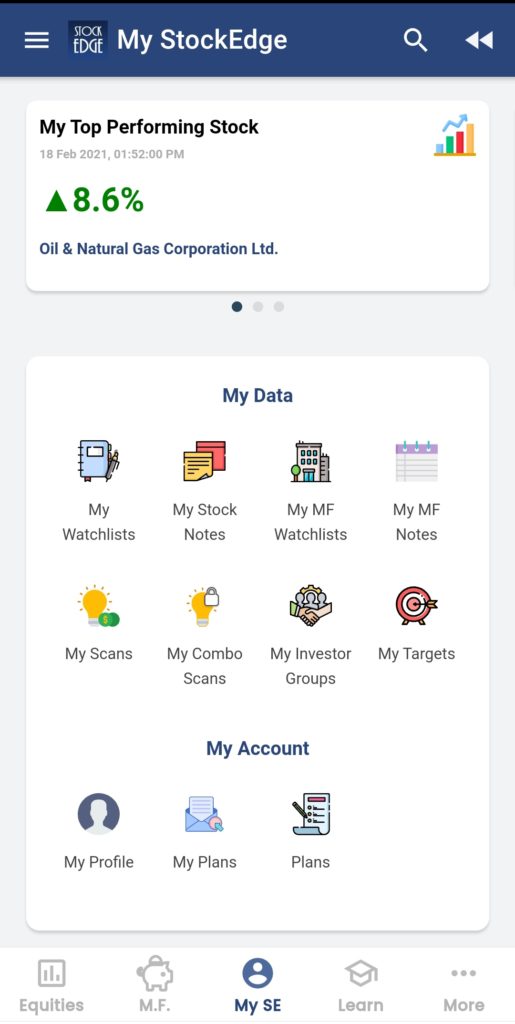 How to create My Combination Scan
First, click on My Combination Scan under My StockEdge. Thereafter, click on plus sign shown on right hand side once done it takes you to another page where u need to name the scan, as per your preference, and then again click on plus sign.
Next click on the scan name, this will lead you to a blank page with a plus sign on the right corner. By clicking on the plus sign, you can add scans of your preference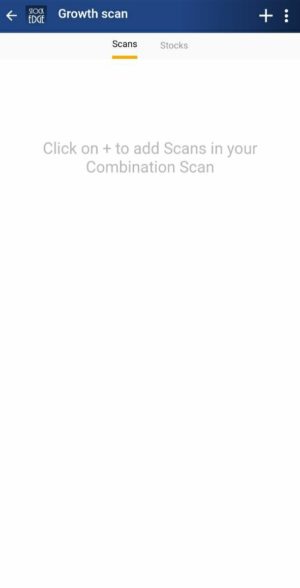 PARAMETERS FOR GROWING COMPANIES
For growth scan, we have chosen 6 scan parameters which are
Improved Return on capital employed
Quarterly Net Profit Growth YoY
Quarterly EBITDA Growth YoY
High Increase in Quarterly sales growth YoY (Result)
High Sales Growth Ratio (Annual Report)
Increasing cash from operations.
Once you have added the preferred scan parameters, thereafter click on 'stocks'. This will provide you with the list of all growth stocks. For eg:- Improved Return on Capital Employed is a measurement of profitability, a company can improve its ROCE through the same processes that it undertakes to improve its overall profitability. The most obvious place to start is by reducing costs or increasing sales.
Similarly, Positive (and increasing) cash flow from operating activities indicates that the core business activities of the company are thriving. It provides as additional measure/indicator of profitability potential of a company, in addition to the traditional ones like net income or EBITDA.
Very Few companies manage to qualify the above scans and these companies are able to grow just because they are able to improve their efficiency and innovate with time and capture market share from its peers.
For long term investment in these companies, the investors also need to understand the management well and believe in the business strategy of the company. Diversifying the invested capital across different sectors and patiently holding the investments has created a lot of wealth for long term investors over the years.
You can also choose filters, available in the filter section, to see the growth stocks in different sectors, which you are expecting to perform well in future as given in the example below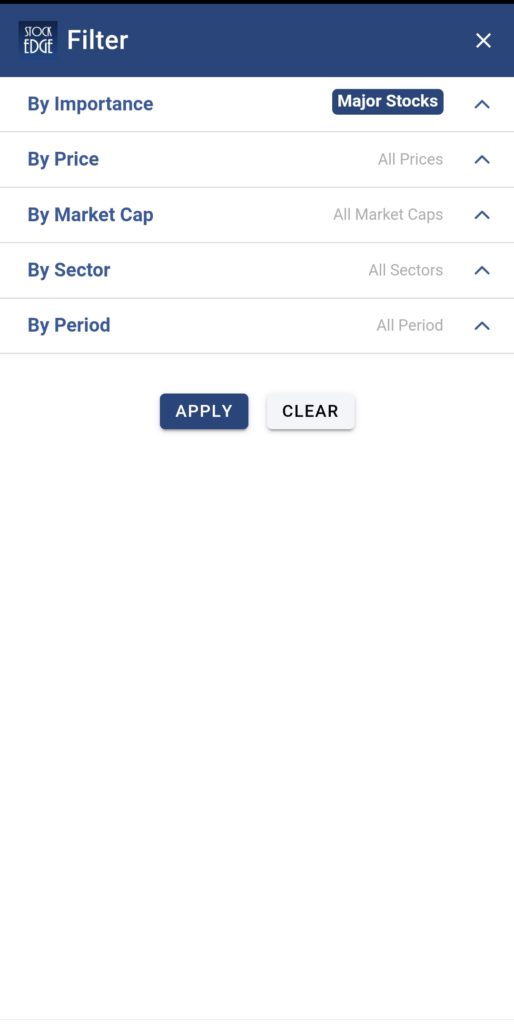 Conclusion
Now use StockEdge Web to make your analysis faster, better and easier within minutes. You can use any 10 scans of your choice and filter stocks and get going.
So, what are you waiting for, Subscribe to our Premium version of StockEdge Web and become a smart investor.