Yes, you read it right. The wait is finally over as StockEdge releases version 5.0 loaded with interesting features.
Stockedge 5.0
So the new version will provide all the existing features along with many more new features like
Mutual Funds data
Mutual Fund Analytics
New App layout
Light and Dark theme
Multilingual – English, Hindi & Bengali
Take personal notes on Stocks and MF
StockEdge Now in Web
MF holding in Each stock
Financial data for 9 years
3 different font size- Small, Standard & Big
New Investment theme on Covid 19
Now when the market is so volatile and we all are wondering what to do, where to start from. This is the best time start using StockEdge it not only provides an ocean of data but at each data point it provides learning via Information Panel in the form of text, Blog and videos.
Mutual Funds data
There are as many as 44 AMFI (Association of Mutual Funds in India) registered fund houses in India which together offer more than 2,500 mutual fund schemes. In StockEdge get detail information on each scheme which will ease your decision of which Fund to Invest in.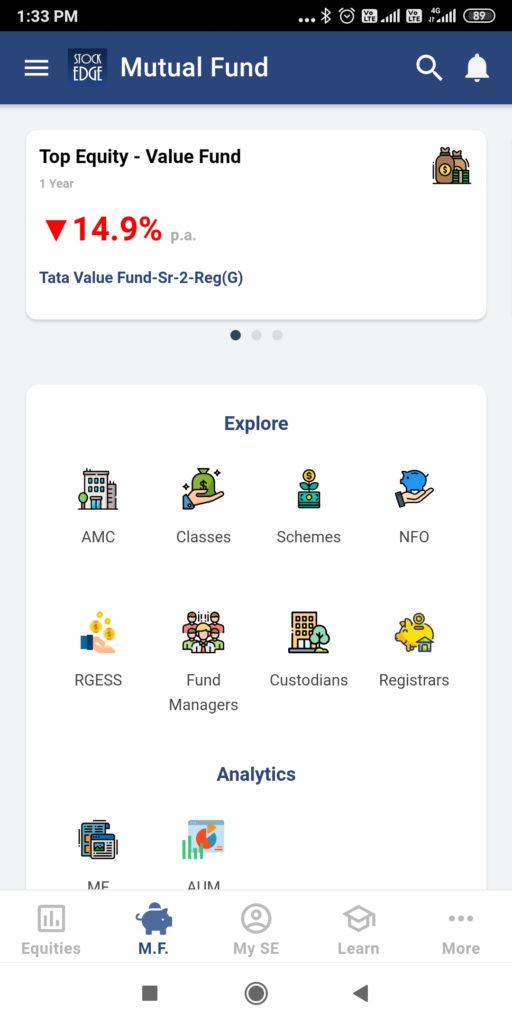 Mutual Fund Analytics
MF Investment Themes
Our Fund Analyzer team uses a thorough and robust process to provide the best list of funds in each category. A quick recommendation process is stated below:
1) Select funds with a proven track record.
2) Check the fund manager's performance, his outlook towards the market and asset allocation strategy.
3) Analyze the funds in different market parameter scenarios and find the correlation between funds return and market volatility.
4) Having a special focus on the expense ratio of the funds.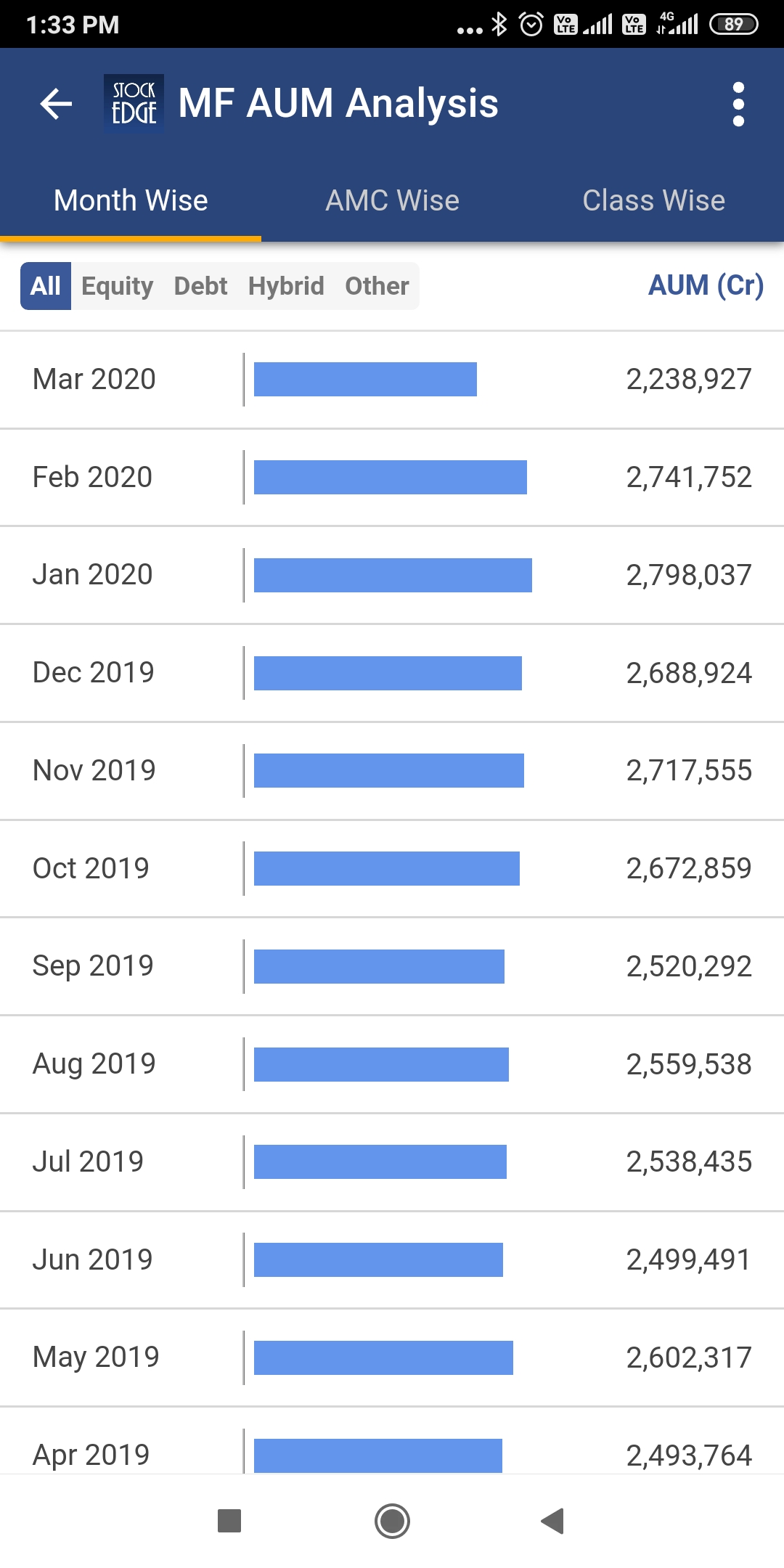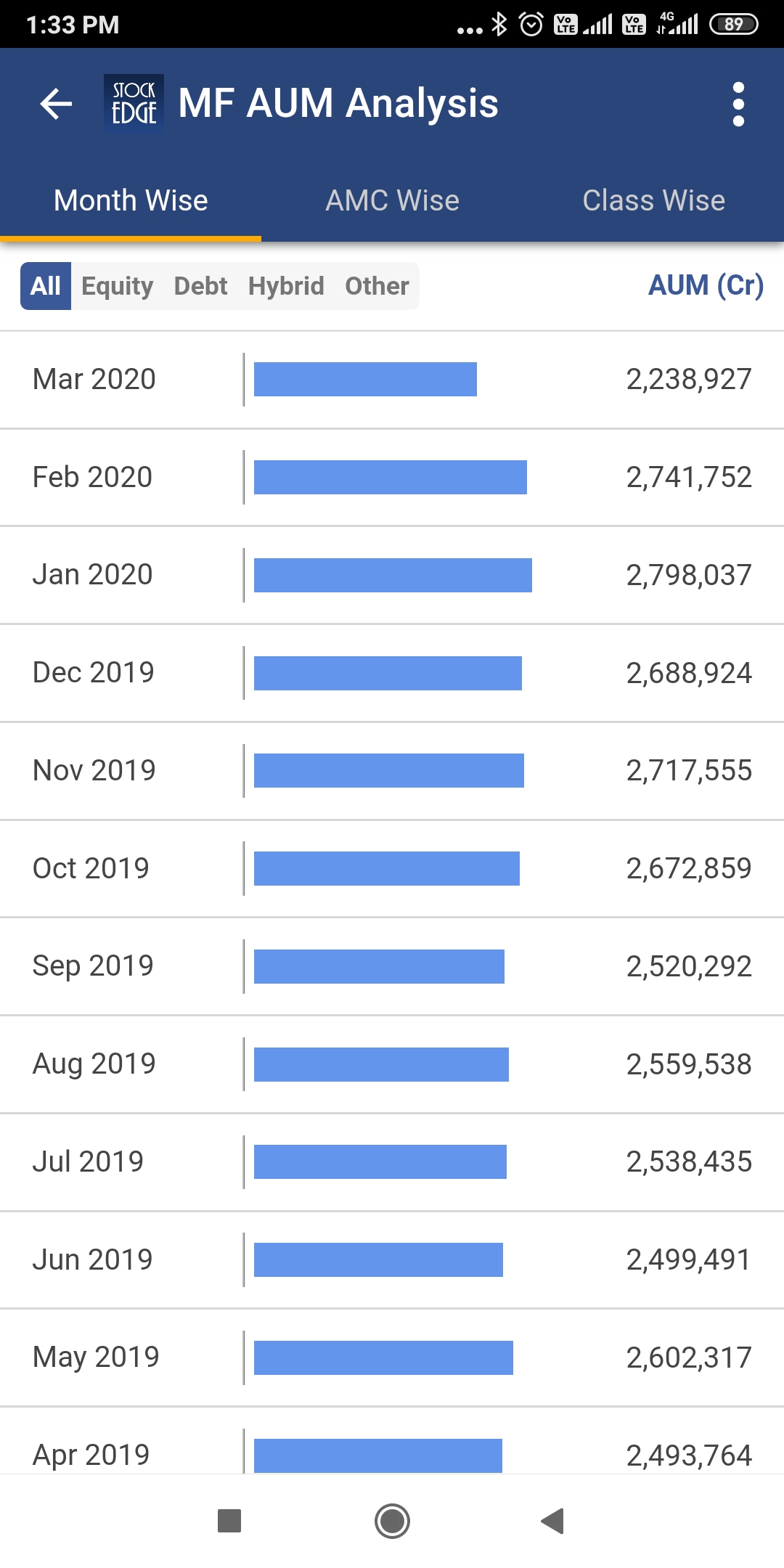 Also, AUM Analysis is available where we can check AMC wise, Fund wise and category wise if AUM is increasing or decreasing
Financial data increased to the time frame of 9 years
Financial data increased to the time frame of 9 years in Ratio, Results, Balance sheet, PL, Cash Flow and Shareholding. These will make stock study better as we get a bigger picture with more time frames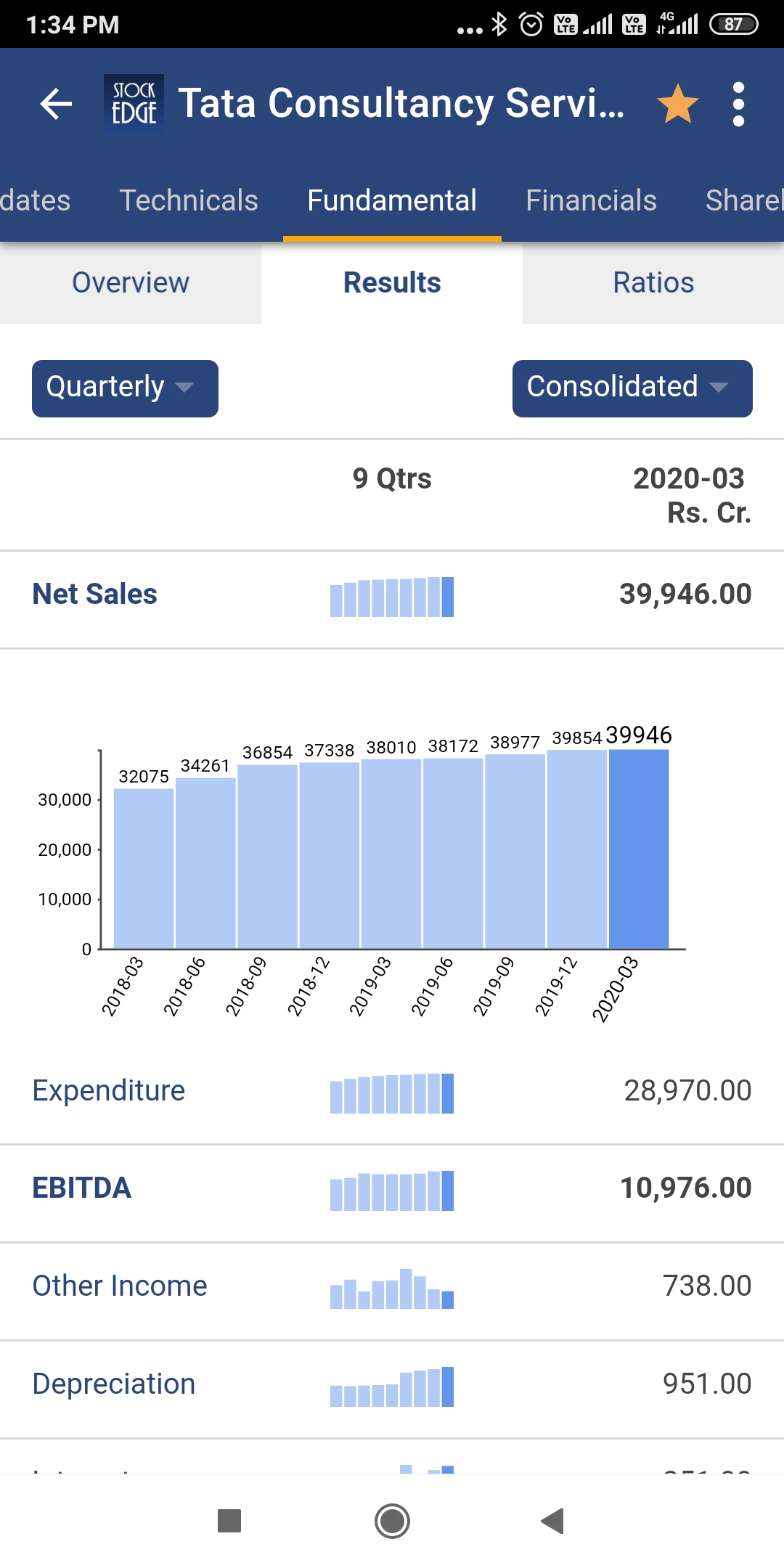 StockEdge in Multiple languages
Now entire StockEdge data is available in multiple languages English, Hindi & Bengali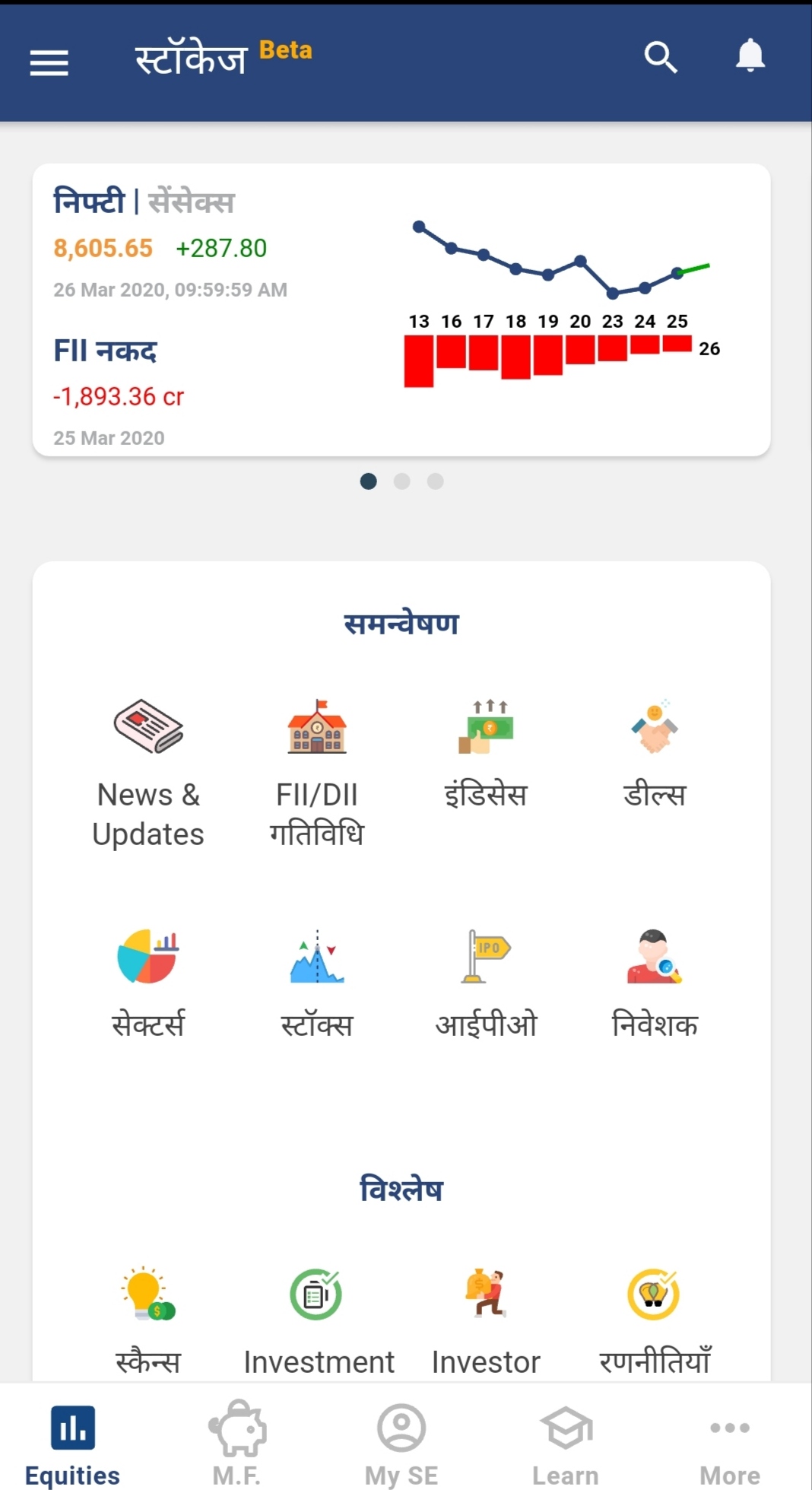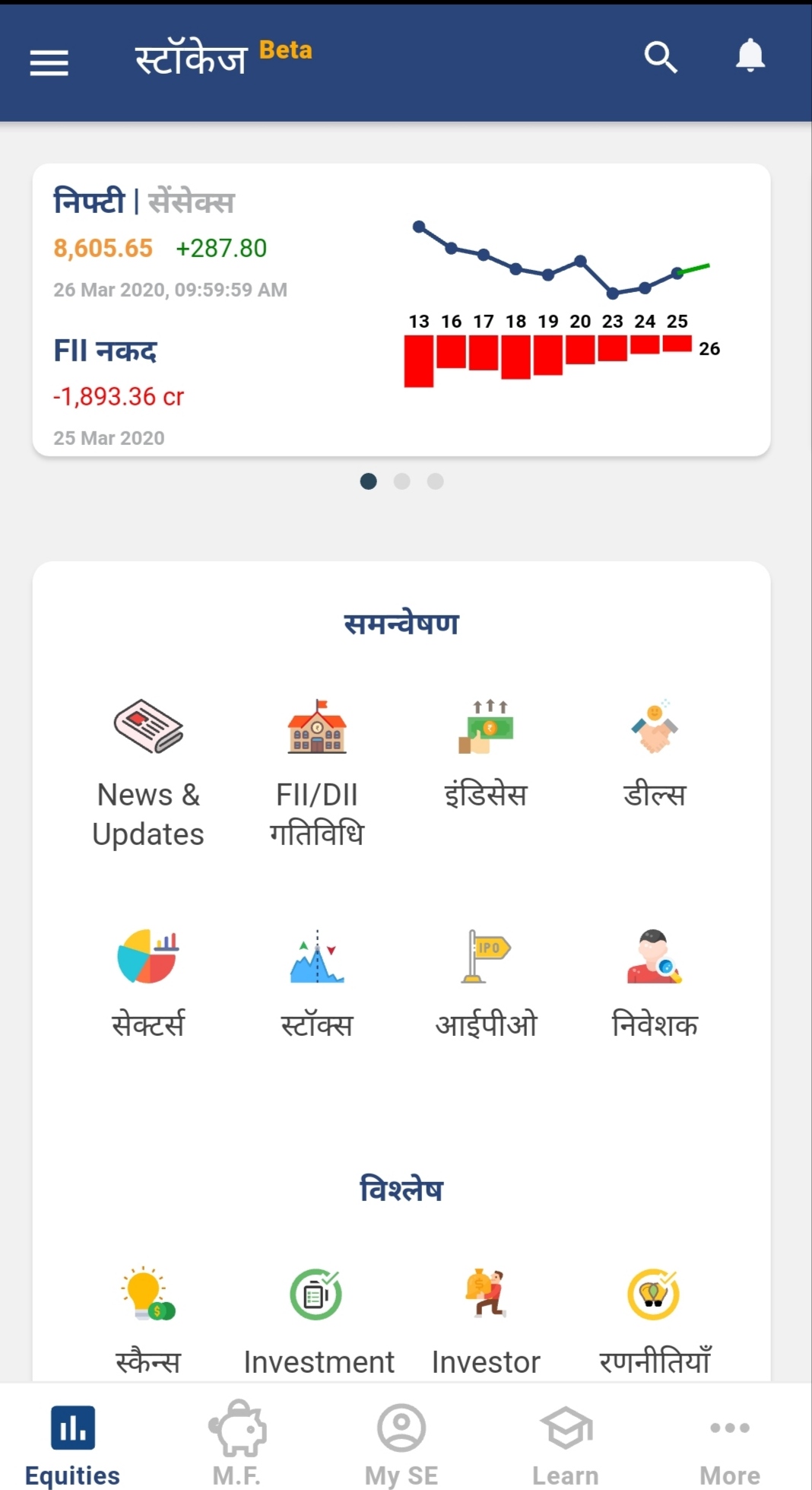 StockEdge in 2 theme
For the ease of users, StockEdge is available in light and dark theme as well as auto theme where it will be automatically changed from white to black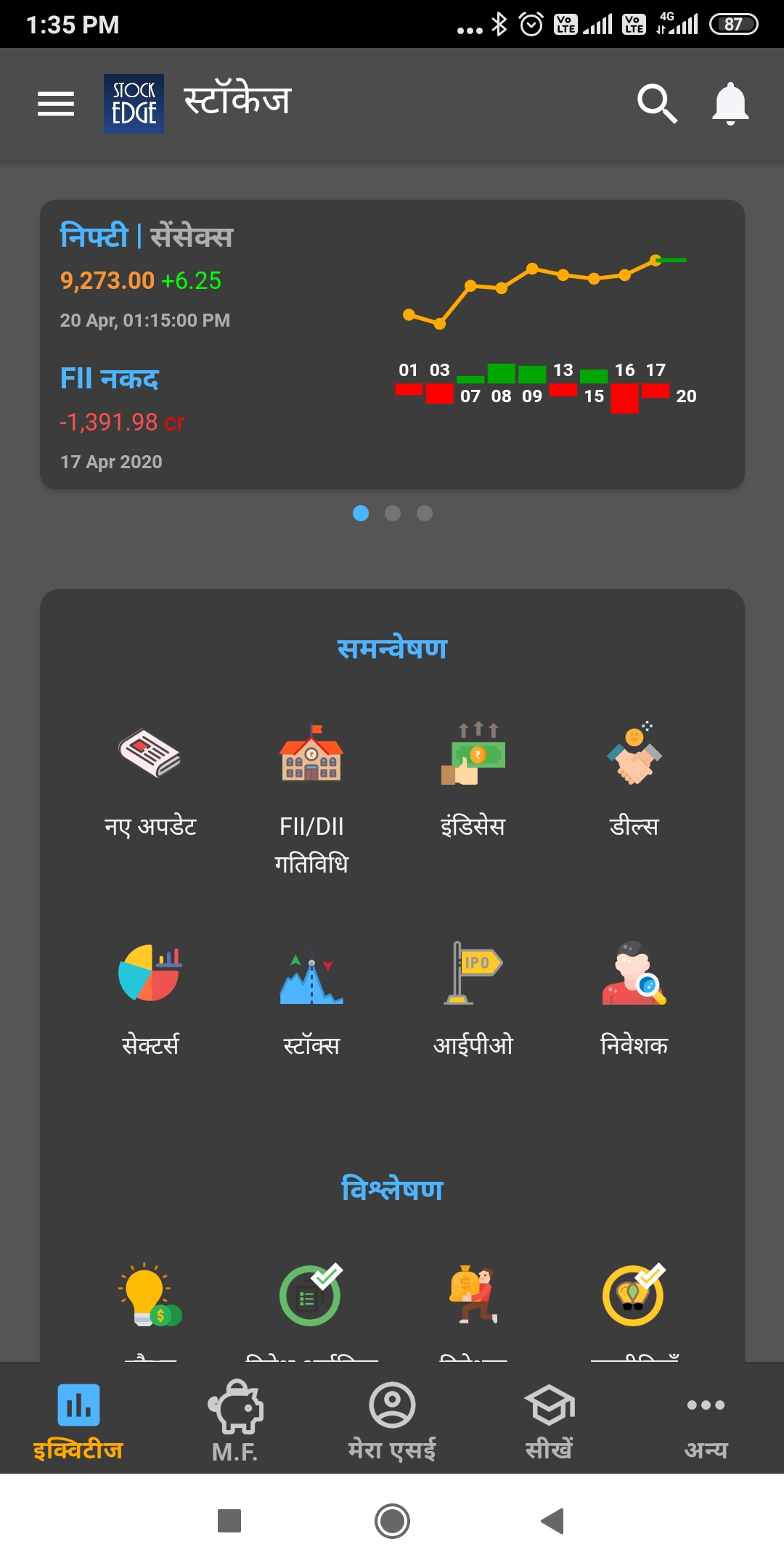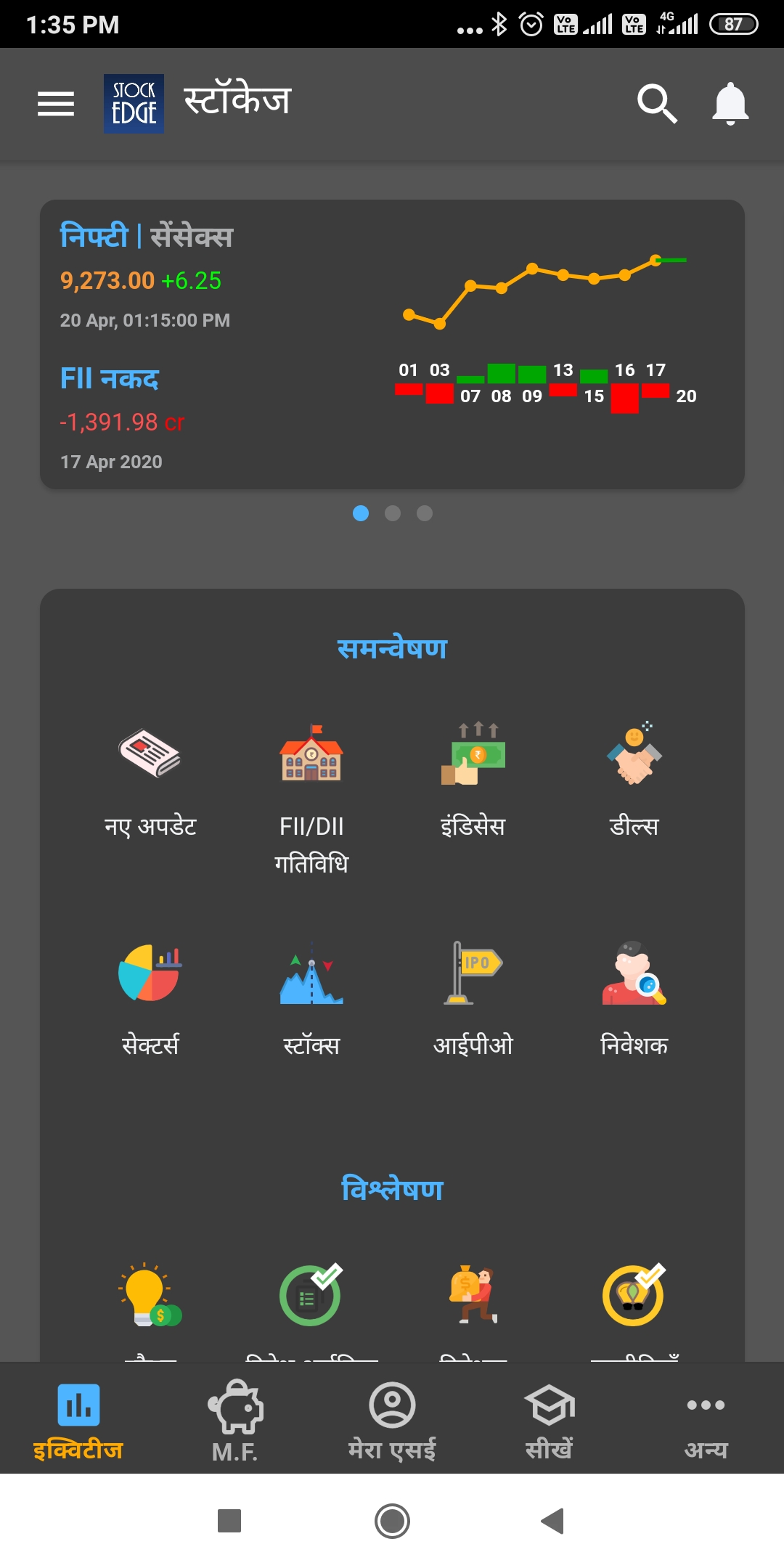 Many more interesting features have been added to make your experience all the more beautiful. So do not miss the chance to use this powerful tool, using which you can become an Independent Investor/trader.
Click here to download the latest version of StockEdge App make your analysis faster, better and easier within minutes.