Shri Parmanand Deepchand Hinduja, a young self-made entrepreneur from the fabled town of Shikarpur (now in Pakistan), laid the foundation of the Hinduja Group which is a multi-billion dollar, transnational conglomerate. An entrepreneur, a dedicated philanthropist and a visionary, Parmanand Deepchand Hinduja (P. D. Hinduja) entered the international arena with an office in Iran (first outside India) in 1919. Today the group has its presence in 38 nations.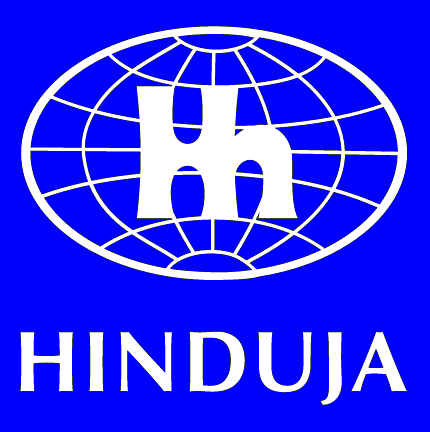 The trading winds took P.D Hinduja to Mumbai and Iran. Both were center points of trade long before India's autonomy. He used to import carpets, dried fruits from Iran and trade materials, tea and flavors to Western nations. Inevitably, Iran turned into the business center for Hinduja. Business thrived, and the Iranian office would later turn into a significant income worker for the Hinduja Group.
From trading, Hinduja wandered into merchant banking, extending the establishment of the gathering. The Hinduja's started their Indian interests vigorously simply after the move to Europe. They were known for their joint ventures, generally with worldwide accomplishments.
The Group then expanded its businesses in the areas of Automotive, Entertainment & Communications, Information Technology, Media, Infrastructure Project, Development, Oil & Specialty Chemicals, Power, Real Estate and Healthcare, spanning across continents under the leadership of Chairman Srichand Hinduja and supported by his brothers, Gopichand, Prakash and Ashok Hinduja. The Group employs more than 150,000 people and has offices in many key cities of the world, including India.
The timeline of business operations are as follows –
In 1914, Parmanand Deepchand Hinduja laid the foundations of the business house.
In 1919, he established an international trade center with Iran as its headquarters.
In 1978, Hinduja Bank (Switzerland) Ltd was founded this year as a financial organization.
In 1979, the headquarters was moved to London and Srichand and Gopichand moved to England.
In 1986, when Bofors of Sweden was accused of bribing Indian politicians and defence officials to win a deal to sell howitzer cannons, the name of the Hinduja brothers got highlighted as one of India's biggest security scandals in 1986.
In 1987, the Ashok Leyland trucks first began in India and later extended to Dubai and Sri Lanka. The group bought Land Rover Leyland International Holdings (UK), or LRLIH, from Britain's Rover Group.
In 1993, as a provider of technology services, Hinduja founded Ashok Leyland Information Technology. In 1994, the group entered the Indian banking space with the launch of IndusInd Bank, and cable television with IndusInd Media and Communications Ltd in 1995.
In 2000, Ashok Leyland Information Technology was merged with Hinduja Finance Corp. to form Hinduja Global Solutions, a business process outsourcing firm.
In 2002, the Gulf Oil Corporation started its operations on 1st January, 2002.
In 2007, a joint venture to build light trucks was formed by Ashok Leyland and Nissan Motor Co. of Japan.
Major Business Verticals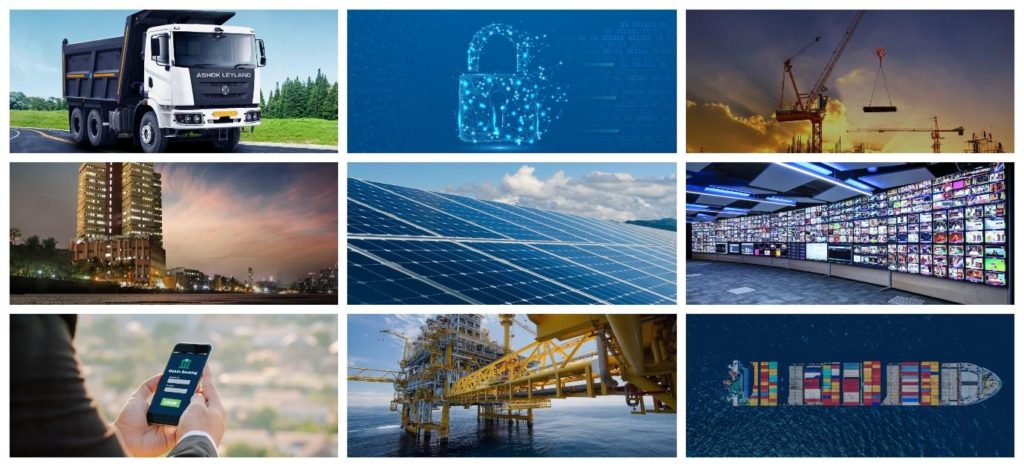 1. IndusInd Bank Ltd. –
The Bank is engaged in banking and para-banking services. The Bank grants loans to various segments, such as industries and businesses, and retail loans; financing a range of vehicles or equipment to individuals, and priority sector lending. The Bank works roughly 1,000 branches. The Bank's business lines incorporate corporate financial retail banking depository and unfamiliar trade venture banking capital business sectors non-occupant Indian/high-total assets singular banking and data innovation. As of today's date, this is IndusInd Bank share price.
2. Ashok Leyland Ltd. –
Ashok Leyland is India's 2nd largest commercial vehicle maker, the 4th largest bus manufacturer in the country, and the 16th largest truck manufacturer worldwide. Ashok Leyland's manufacturing footprint is spread around the globe with 8 plants, including one at Ras Al Khaimah (UAE). It provides power solutions for electric power generation, agricultural harvester combinations, earth moving and building machinery, and marine and other non-automotive applications, with its headquarters in Chennai. It has operations in India, Sri Lanka, Mauritius, Bangladesh, the Middle East and Africa. As of today's date, this is  Ashok Leyland share price.
3. Hinduja Global Solutions Ltd. –
The company is engaged in business process management. It's principal activity includes information technology (IT)/IT enabled services (ITES) – business process outsourcing (BPO). It offers voice and non-voice-based services, such as contact center solutions and back office transaction processing across North America, Europe, Asia and Middle East through its subsidiaries,  It also offers services in various categories, such as healthcare, telecommunications and media, insurance, banking, consumer electronics and packaged goods industries, retail, technology and public sector. As of today's date, this is Hinduja Global Solutions share price.
4. Gulf Oil Corporation Ltd. –
The company provides energetics, mining, and infrastructure development services. It manufactures and markets explosives, detonators, explosive bonded metal clad, and special devices for defence and space applications, as well as coal and limestone mining and property development services. The company serves customers worldwide. As of today's date, this is Gulf Oil Corporation share price.
Hinduja Brothers

Group Chairman Srichand P. Hinduja alongside his siblings Gopichand, Prakash and Ashok, scripted and executed a technique for broadened development of the Group and changing it into a worldwide combination with an impression across 38 nations.
With almost an extremely old business domain, which is spread across India, Europe, Middle East, U.S.A and Asia, the Hinduja Group has cut a specialty for themselves in the business world. Their father and mentor, Parmanand Deepchand Hinduja set up the Hinduja group of business in 1914.
The Indian operations of the group are taken care by Ashok Hinduja while Prakash Hinduja is the chairman of Hinduja Group of Companies in Europe. Srichand Hinduja is chairman, Hinduja Group of Companies, Hinduja Bank of Switzerland and Hinduja Foundations and Gopichand Hinduja is co-chairman, Hinduja Group of Companies and chairman, Hinduja Automotive Ltd, UK. The Hinduja tycoons have marked their presence in many parts of the world such as India, New Zealand, Europe, America and the Middle East.
But, in spite of these rather sober ideals, the brothers are regarded as furious networkers, hobnobbing politicians and throwing lavish parties in London for the rich and wealthy.
Conclusion
The reputation of the group and its businesses excel in a number of fields. Ashok Leyland, Hinduja Foundries Ltd, Hinduja Bank (Switzerland) Ltd, IndusInd Bank, Hinduja Leyland Finance Ltd, Hinduja Global Solutions Ltd, among others are part of the extremely successful inheritance names under its belt.
With the third and fourth generations lined up for carrying on the rich heritage of the group, the Hinduja's have proved themselves as one of the most well-known and reputed business houses in India as well as the entire world.
Watch the entire video on the Journey of Hinduja Group here:
Know more about Hinduja Group by using the Business Houses tab in the StockEdge Web

Business Houses are one of the paid tools offered by the StockEdge App

Check out StockEdge Premium Plans.