Most of the Indians had one of these "almirah's" which means cupboard, made by the famous Godrej Group. Our mothers would lock up their jewelry in the almirah and the entire family would get ready in front of the only full length mirror in the house which is fixed on the right door of the Godrej Almirah.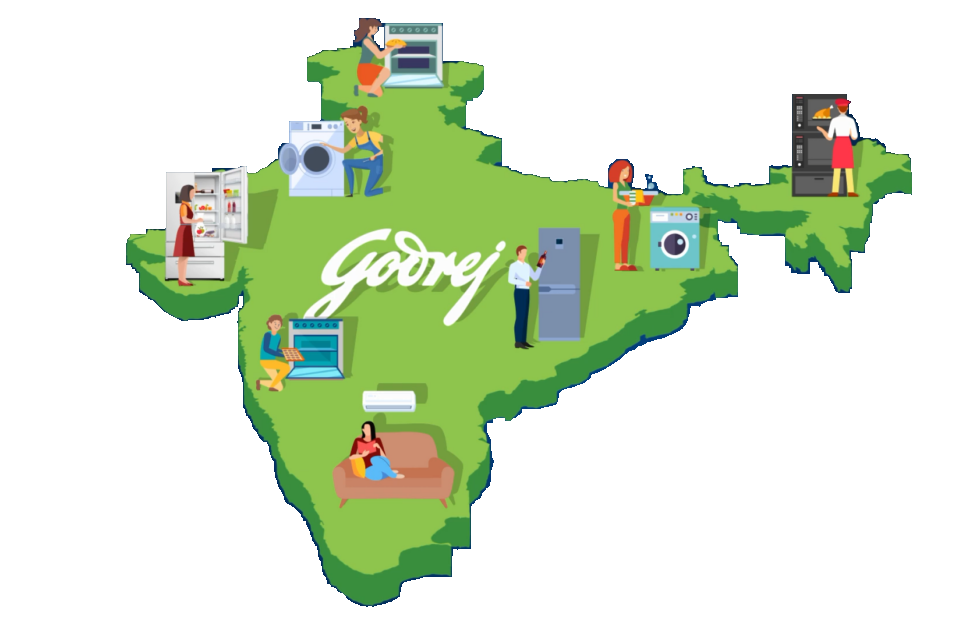 But do you know how this famous company started its journey? I am sure you must be very curious to know about the exciting journey of this 123 year old company.
It was 1897 when Ardeshir Godrej and his sibling Pirojsha Burjorji Godrej began Godrej and Boyce. The Godrej bunch is an Indian combination working in divisions as assorted as customer items, food items, retail accommodation stores, land, mechanical designing, electrical machines, furniture, security and agrarian items under its auxiliaries Godrej Consumer Products, Godrej Industries, Godrej Properties, Godrej and Boyce Mfg. Co. Ltd., and Godrej Agrovet.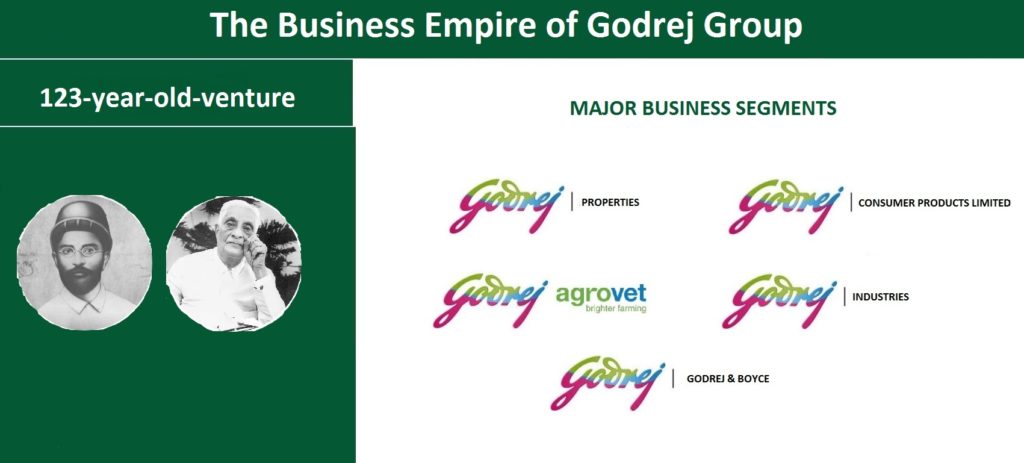 The Godrej Group is capably driven by Adi Godrej, his sibling, Nadir Godrej, and their cousin Jamshyd Godrej to more noteworthy stature.
With an income of over USD 5 billion, they are developing quickly, and have energizing driven goals.
Some of the important timeline of its operations are as follows –
In 1897, Ardeshir Godrej set up a lock company after a few failed business ventures.
In 1918, Godrej Soaps Limited was incorporated with an aim to capture the untapped segment at that time.
In 1923, they started business in furniture with almirahs (steel cupboards).
In 1943, the Government of Bombay auctioned Vikhroli village to Pirojsha Godrej. Later Vikhroli got transformed into a green, industrial township that used to care for its people and the environment over the next 50 years.
In 1952, Cinthol was launched on the Indian Independence Day. Together with Godrej No.1, Cinthol makes the company the second largest soap player in India.
In 1958, they made a strong entry into the home appliances market with their first refrigerator.
In 1974, the company launched its first hair colour product, a liquid hair dye, which turned out to be a runaway success. They built on this and introduced a series of innovative hair care products through the years, becoming a leading player in Asia, Africa and Latin America.
In 1990, Godrej Properties was established, which brings the Group's philosophy of innovation and excellence to the real estate industry in India.
In 1991, Godrej Agrovet was incorporated. It is a diversified, Research & Development backed agri-business Company which is dedicated to addressing India's key agricultural crises.
In 2002, Godrej Tea Limited was set up.
In 2005, they entered into gourmet retail with the launch of Godrej Nature's Basket. India's foremost retail destination for fine foods from across the world, they have a growing presence today with over 30 premium stores.
In 2006, its Foods business was merged with Godrej Tea and Godrej Tea renamed Godrej Beverages & Foods Limited.
In 2010, they articulated their commitment towards building a more inclusive and greener India.
In 2014, they partnered with the Indian Space Research Organisation on India's first mission to Mars. Godrej Aerospace engines power the Polar Satellite Launch Vehicle and their precision components calculate the satellite's trajectory to the millisecond.
In 2017, Godrej Agrovet Limited got listed on the Bombay Stock Exchange and the National Stock Exchange.
In 2020, Godrej Aerospace started working with DRDO for the production of COVID ventilators.
Major Company Segments
The group has diversified their business interests into a lot of segments. Some of them are-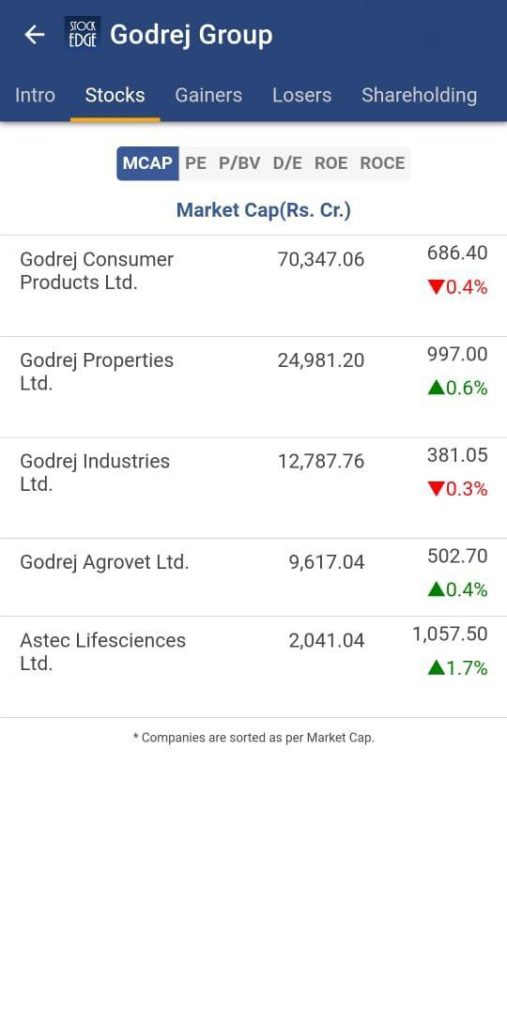 1. Godrej and Boyce Ltd. –
The leading organization of the Godrej Group is known for designing greatness and having a solid company foundation. Since 1897, G&B has assumed a vital function in India's financial development and made a manageable incentive for every one of its partners through its items and administrations across ten businesses.
2. Godrej Consumer Products Ltd. –
Godrej Consumer Products is an emerging markets FMCG leader, which delights consumers with innovative, high quality products at affordable prices. GCPL has a widespread distribution network across India which makes sales in both urban and rural markets. As of today's date, this is Godrej Consumer Products share price.
3. Godrej Properties Ltd. –
Godrej Properties brings the Godrej Group philosophy of innovation, sustainability, and excellence to the real estate industry. Each project developed by Godrej Properties combines a 123–year legacy of excellence and trust with a commitment to cutting-edge design and technology.
As of today's date, this is Godrej Properties share price.
4. Godrej Industries Ltd. –
Godrej Industries is the holding company of the Godrej Group. The company has significant interests in financial services, real estate, agribusiness, chemicals and consumer goods through their subsidiary and partner companies, across 18 nations. As of today's date, this is Godrej Industries share price.
5. Godrej Agrovet Ltd. –
Godrej Agrovet Limited is a broadened, Research and Development centered agri-business organization, devoted to improving the efficiency of Indian ranchers by enhancing items and administrations that economically increment harvest and animals' yields. They hold driving business sector positions in the various organizations in which they work – Animal Feed, Crop Protection, Oil Palm, Dairy and Poultry and Processed Foods.
As of today's date, this is Godrej Agrovet share price.
Conclusion
With regards to its founders' ideology and the surprisingly practical authority of Adi Godrej, the brand name of Godrej has kept up a strikingly stately open persona.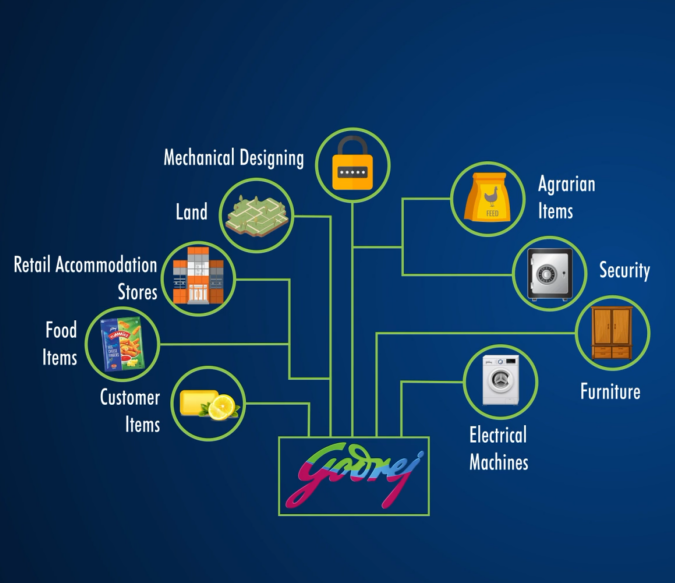 The measure of trustworthiness the brand of Godrej exhibits while managing land undertakings and safeguard hardware is extraordinary. The organization engages more than 1.1 billion customers consistently with respect to home appliances, security arrangements, stockpiling arrangements, accuracy building, food preparing, coolers, washing machines, microwaves, aviation gear, deodorizers, vehicle scents, and that's only the tip of the iceberg.
Its development keeps on radiating from its processing plant floors. The gathering currently driven by the third and fourth ages of the Godrej family is continually improving products, going into mergers and acquisitions, and putting resources into developing business sectors in Africa and Asia. It utilizes 28,000 workers and has business tasks in 60 countries.
The gathering's revenue turnover has crossed USD 5 billion with products spread across 60 nations and with such a solid brand picture and innovative products, it is just going to reach new stature in times to come.
Frequently Asked Questions
Who is the owner of Godrej?
Adi Godrej is Chairman of The Godrej Group. The Godrej Group is a mainly privately held, over a 100 year-old family conglomerate, with operations in India and several other countries. Mr. Godrej has been president of several Indian trade and industrial bodies and associations.
Is Godrej a good company?
Godrej Group, is a well-managed Indian conglomerate company headquartered in Mumbai, Maharashtra, India, largely owned by the Godrej family. It was founded by Adi Godrej and Pirojsha Burjorji Godrej in 1897, and operates in sectors as diverse as real estate, consumer products, industrial engineering, appliances, furniture, security and agricultural products.
Godrej has a philanthropic arm that has built schools, dispensaries and a residential complex for their employees. Trusts established by Godrej continue to invest in education, healthcare and upliftment of the underprivileged. Godrej is a supporter of the World Wildlife Fund in India.
What are the products of Godrej Industries?

The product includes a wide range of oleo chemical products derived from organic materials. With constantly evolving product portfolio which includes Fatty Alcohols, Fatty Acids, Surfactants, Glycerin and Specialty Products. 
When was Godrej founded?

Godrej was founded in 1897 when Ardeshir Godrej set up a lock company after a few failed business ventures.
Watch the entire video on the Journey of Godrej Group here:
Know more about Godrej Group by using the Business Houses tab in the StockEdge Web Version.
Business Houses are one of the paid tools offered by the StockEdge App
Check out StockEdge Premium Plans.