Greetings, retail investors! Let's discuss the much-anticipated spinoff of Aster DM Healthcare's Gulf Cooperation Council (GCC) business. This strategic move could be the catalyst the stock needs!
Overview
Last year, the board formed a sub-committee and appointed investment bankers to explore potential buyers. Now, binding bids are expected in Q1FY24. Will the sale be a perfect match or a cautionary tale? Time will tell!
The group CFO has stepped down in anticipation of the sale, but rest assured, the finance matters for GCC will be handled by Amitabh Johri, while Sunil Kumar will oversee the India side. Although the sale proceeds remain uncertain, the management intends to maintain a presence in both India and GCC businesses.
So, fellow investors, prepare for exciting changes in Aster DM Healthcare's future. Sit back and watch the GCC business sale unfold!
Aster DM Healthcare has been planning to sell its GCC business for over a year, and things are heating up as investment bankers receive interest from potential buyers. The company's group CFO has stepped down, and finance matters will now be managed by two separate CFOs, one for GCC and one for India, indicating a massive restructuring.
However, the company's founder chairman reassures us they will remain present in both India and GCC businesses as promoters. So, it's all good news for investors!
There's no clarity on how the money from the sale will be used, but we'll cross that bridge when we come to it. This spinoff could be a significant trigger for the stock, and we eagerly await further developments!
To track Aster DM's share price and other fundamental details, go to stockedge.com
In FY22, the GCC business contributed around 88% of its revenues. Aster DM Healthcare has been planning to sell off its GCC business for a while now, and the binding bids are expected in Q1FY24. This spinoff is a big deal as it will shift the company's focus to its Indian business, which has enormous potential. With an asset-light expansion policy and moderate growth in the pharmacy sector, Aster DM Healthcare is on a mission to maximize its margins and become a strong player in the Indian healthcare market.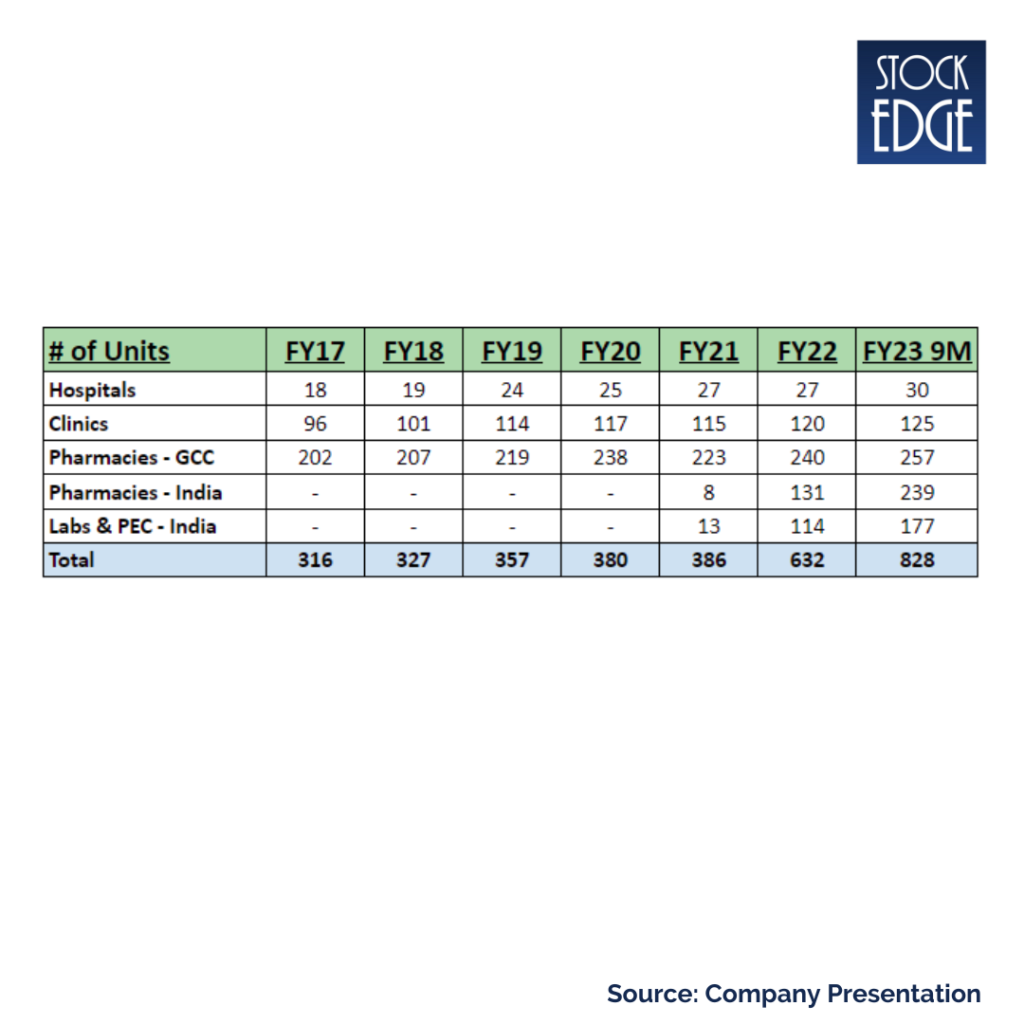 Financials of Aster DM Healthcare!
Aster DM Healthcare's operating profits have grown at a CAGR of 19% over the past five years. However, net profit growth has been slower due to depreciation and interest costs. Their profits heavily rely on new hospital shares, so let's hope they continue building more hospitals to maintain those profits!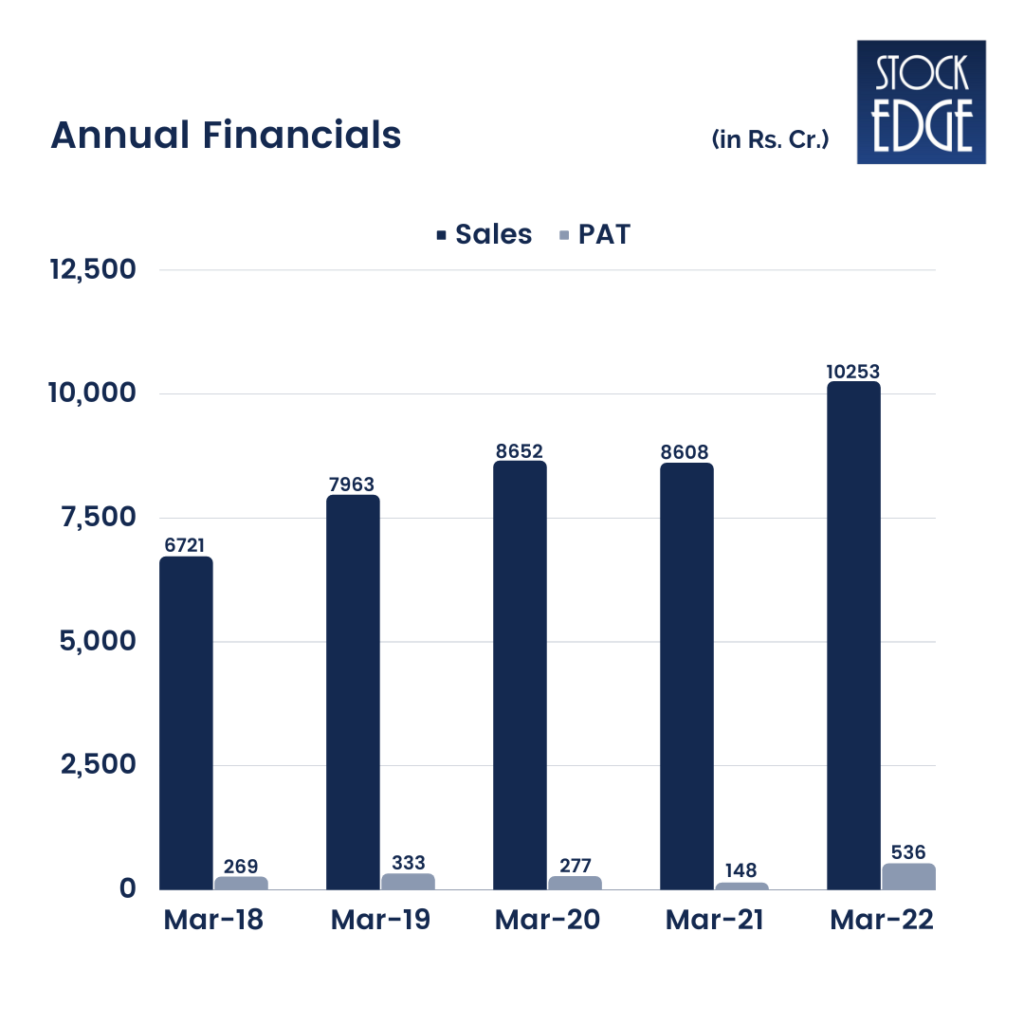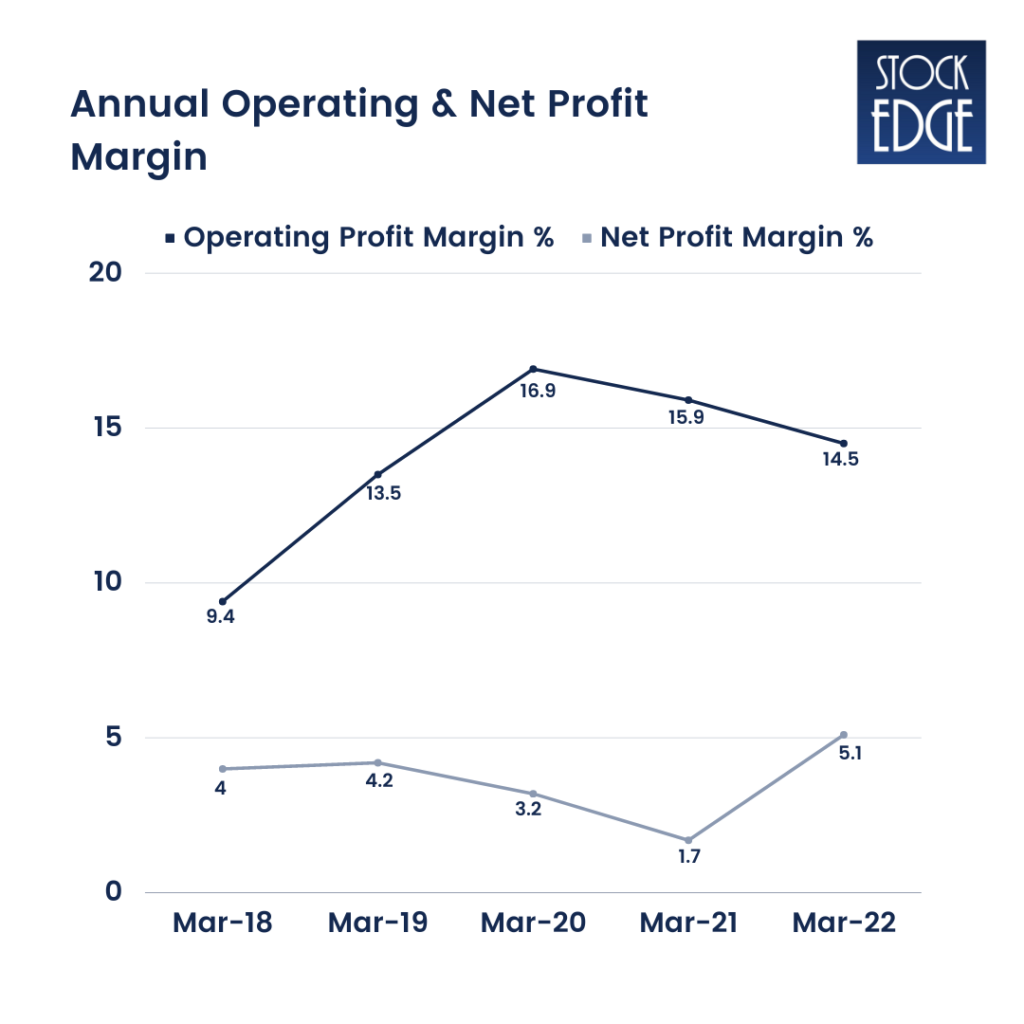 Aster DM Healthcare's Q3FY22-23 performance is on fire! Sales have surged thanks to the recovery in GCC business and expansion efforts. Operating profit and net profit growth are skyrocketing, outpacing even Elon Musk's Tesla!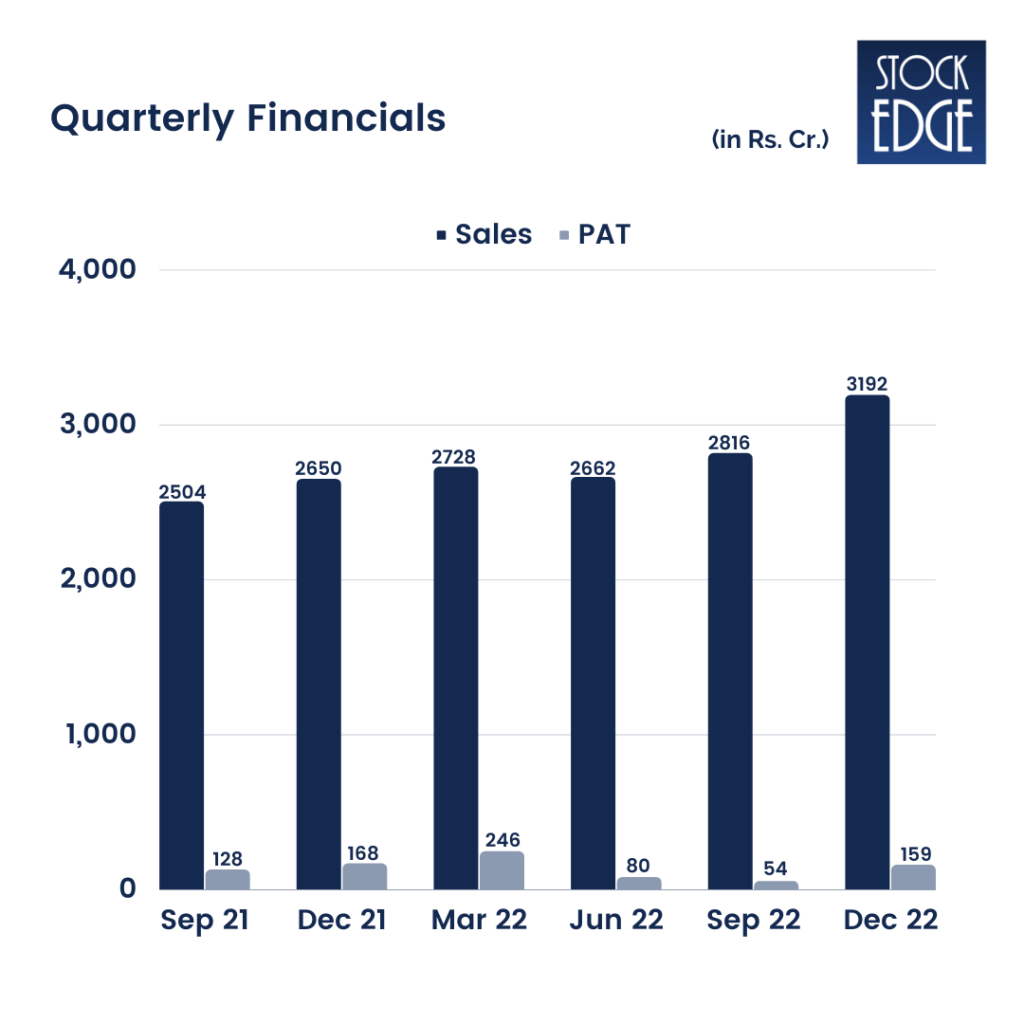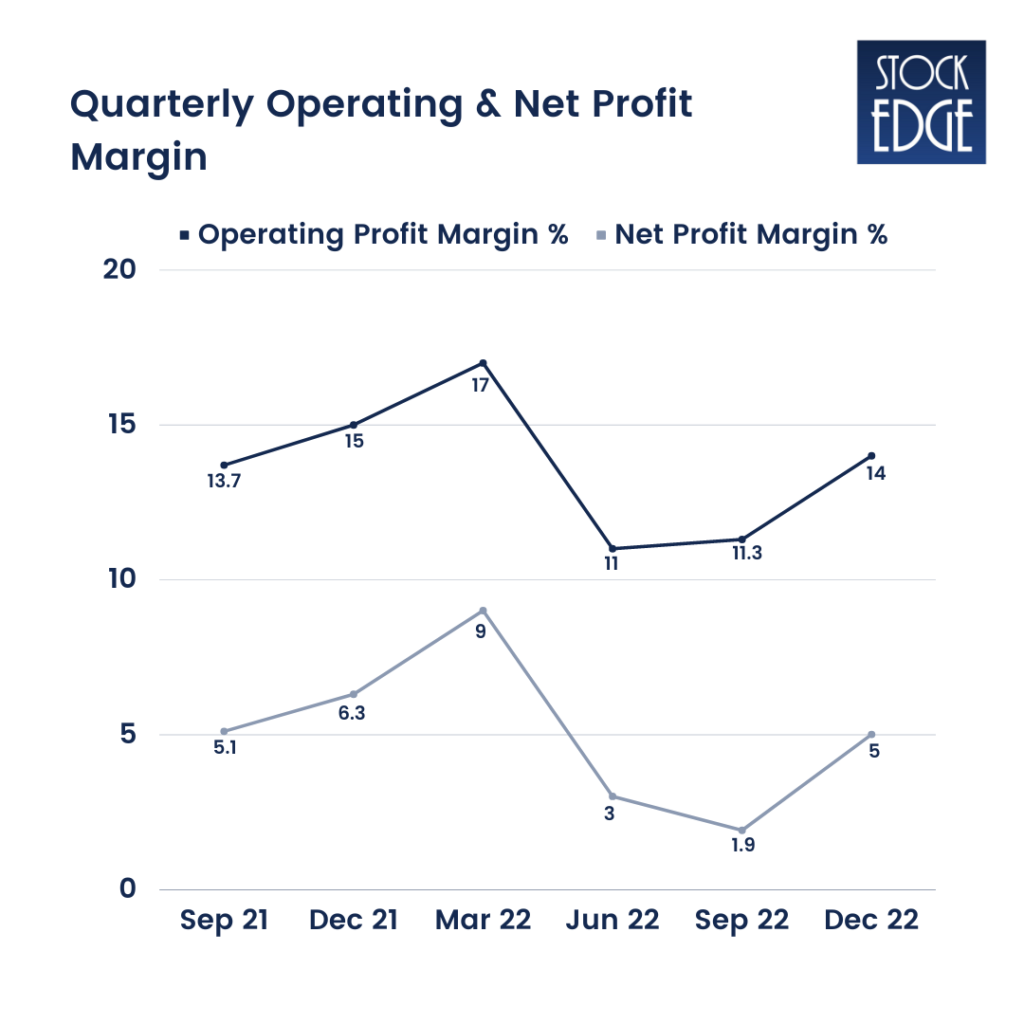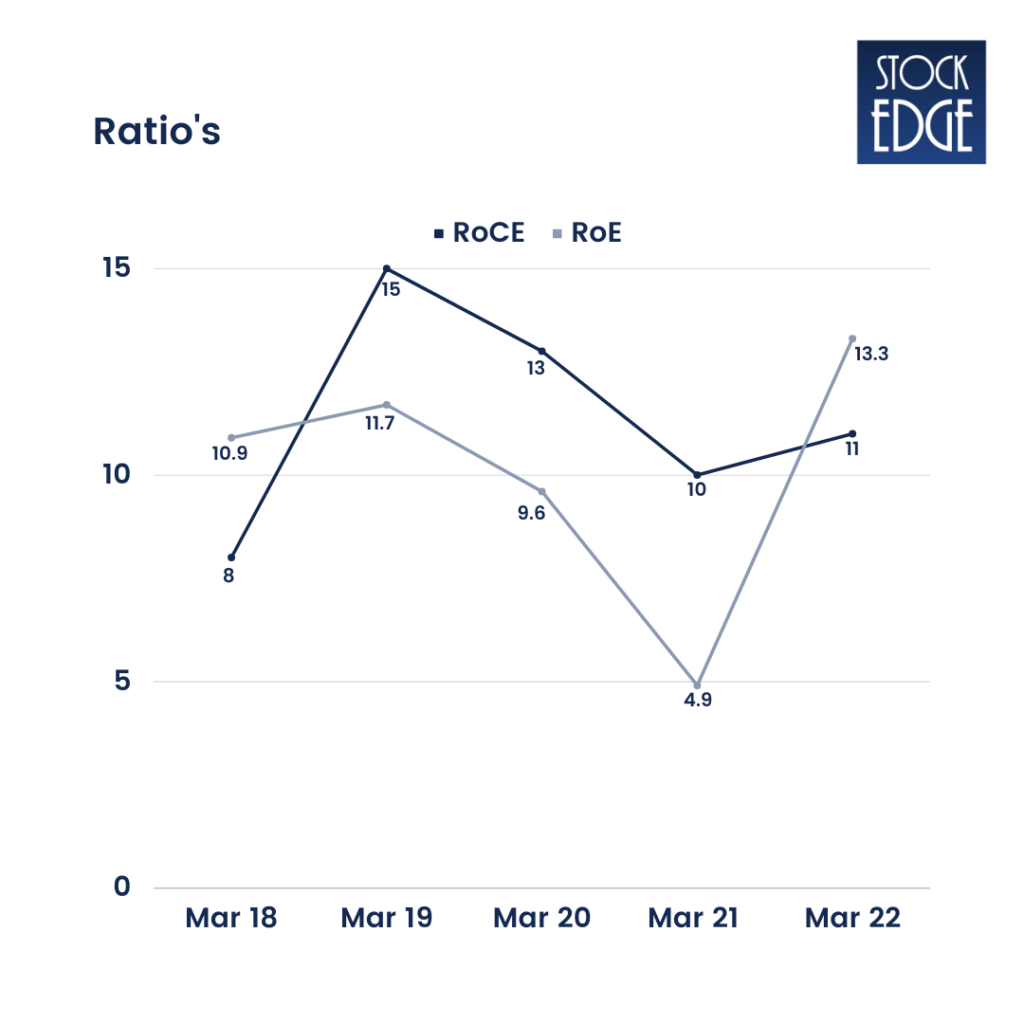 The company's RoE and RoCE are expected to reach new heights in the coming years, with projections pointing towards a 20% and 12% increase by FY24-25, respectively. Aster DM isn't just improving people's health; it's also enhancing their financial ratios!
To read the complete Case Study Edge Report of Aster DM Healthcare, subscribe to our premium plans.
Who is the jockey?
Meet the power duo of Aster DM – Dr. Azad Moopen and Alisha Moopen! Dr. Azad Moopen is a physician-turned-entrepreneur and philanthropist with gold medals in MBBS and MD from a prestigious Government Medical College. Alisha Moopen is a chartered accountant with a distinction in Finance & Accounting from the University of Michigan. With their expertise and vision, they're taking Aster DM to new heights!
Recent Updates
In a recent interview, CEO Dr. Nitish Shetty spilled the beans on the company's ambitious expansion plans, goals, challenges, and the upcoming myAster app.
Over the next five years, Aster plans to grow its physical presence faster than the Hulk grows muscles while also focusing on digital solutions that will make your head spin. And speaking of digital solutions, the myAster app is set to launch later this year, and it's going to be more comprehensive than a textbook on anatomy. Think appointments, lab services, ambulance services, in-patient admissions, and pharmacy access, all in one handy-dandy platform.
But that's not all, folks! Aster DM Healthcare is also expanding its core hospital business in South India with greenfield and brownfield projects. They're building the 550-bed Aster Capital in Trivandrum and a 200-bed Aster Hospital in Kasaragod, and it's safe to say that they're not messing around.
In addition to its physical and digital healthcare solutions, the company is expanding its pharmacies and diagnostic centers into tier-II and tier-III cities across various states. Dr. Nitish Shetty, the CEO with more goals than a soccer net, is focused on revenue growth, enhanced patient experience, innovation, and a strong company culture.
But let's not forget the challenges. Regulatory compliance, financial growth stability, and talent management can be about as fun as a root canal. But Dr. Shetty has a secret weapon: a comprehensive and strategic approach involving technology, partnerships, and a positive work culture. It's like he's playing a game of Jenga, but instead of pulling out blocks, he's building a healthcare empire that's solid and sturdy.
He believes that AI and data analytics will revolutionize healthcare delivery in India, and he's not afraid to leverage modern technologies like big data, cloud computing, IoT, AI/ML, and XR for broader societal impact.
It's like he's building a healthcare Frankenstein monster, but instead of being scary, it's going to be awesome. And speaking of awesome, Dr. Shetty also highlights the need for more medical schools, increased primary care funding, and improved hygiene and sanitation.
When the jockey increases, it's stake!
The Moopen family has increased their stake in Aster DM Healthcare by 4%, investing Rs 460 crore or 207 million Dirhams. Their increased ownership comes as the company moves ahead with its spinoff plans for the GCC region business. This shows the promoters' confidence in the company's future and growth potential.
Aster DM Healthcare has ambitious plans for expansion in India and the GCC region with an asset-light model. They're also exploring retail models like diagnostics, pharmacy distribution, and homecare to make healthcare more accessible. Of course, there are risks involved, like unexpected pandemic situations or slow payback in India.
So, keep an eye out for their progress and stay tuned for more "Stock Insights" blogs. And don't forget to share with your loved ones!
Happy investing!