Read about Wipro Ltd. and 4 other stocks below: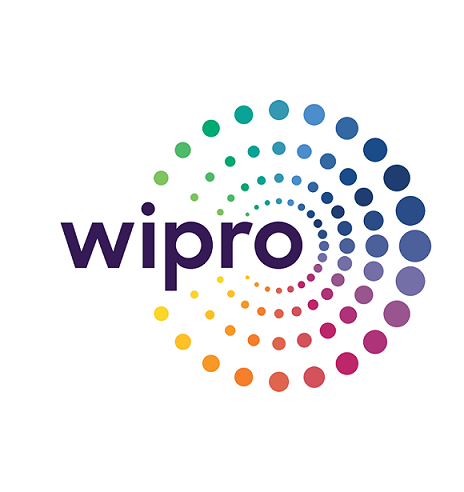 The shares of Wipro Ltd. were trading at Rs.707.55, up by 5.2% in today's trading session.
As of today's date, this is Wipro share price
The stock rallied on the back of a strong 8.1% quarter-on-quarter (QoQ) revenue growth in IT Services in the July-September quarter (Q2FY22).
In rupee terms, the technology services firm's consolidated revenue increased 7.7 percent sequentially to Rs 19,667 crore. However, its profit fell 9.6 percent year on year to Rs 2,931 crore due to higher amortization costs on the Capco acquisition and salary increases. According to Bloomberg estimates, analysts expected Wipro to report revenue of Rs 19,363.4 crore and profit of Rs 2,875 crore.
The technology services company expects revenue from its IT services business to be in the $2.63 billion-$2.68 billion range in the current quarter (Q3FY22), representing a 2-4 percent sequential growth.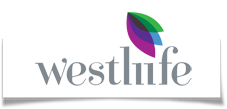 The shares of Westlife Development Ltd. were trading at Rs.584.70, up by 3.2% in today's trading session.
As of today's date, this is Westlife Development share price
The stock rallied after the company announced its expansion plan.
Westlife Development Ltd, which operates McDonald's in Western and Southern India, plans to invest $800-1,000 crore in the next 3-5 years to drive the brand's future growth. The funds will be used to open approximately 200 new restaurants and renovate existing locations with enhanced digital capabilities such as self-ordering kiosks and table services.
"Over the next three to five years, we will look to significantly expand our restaurant base," said Amit Jatia, Vice-Chairman of Westlife Development. During this time, we intend to invest between Rs 800 and Rs 1,000 crore to drive the entire restaurant growth strategy. The funds will also be used to renovate our existing restaurants in accordance with the 'Experience of the Future (EOTF) concept, which introduces new elements to the restaurant experience to meet changing consumer needs."
Currently, about 85 restaurants are modeled after the brand's global EOTF model, and the company expects that nearly all of them will be revamped within the next few years. "Along with the addition of new restaurants, one of the key pillars of growth is making our existing restaurants more relevant for various consumption occasions."
We have significantly expanded the brand's addressable market by adding the curated coffee business with the addition of McCafe and launching the fried chicken offerings. "We believe that in the coming years, this will significantly increase average unit volume (average sales per restaurant per year) in terms of incremental sales from existing restaurants," he added.
Due to a greater emphasis on deliveries and takeaways, the quick-service restaurant segment has recovered quickly following the second Covid wave. During the pandemic, consumers turned to trusted brands such as McDonald's, so organized players such as McDonald's benefited. "Over the last few years, we've made significant investments in technology for the delivery business, and we've been ahead of the curve." With initiatives like contactless deliveries, this omnichannel strategy has really worked to our advantage during the pandemic. As consumers have grown accustomed to ordering online, the delivery industry has continued to grow rapidly.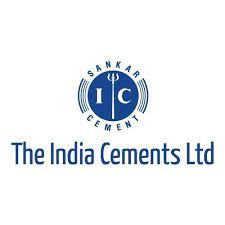 The shares of The India Cements Ltd. were trading at Rs.214.40, up by 7.7% in today's trading session.
As of today's date, this is India Cements share price
In its annual report for the fiscal year 2020-21 (FY21), India Cements stated that the new Tamil Nadu government is expected to give a boost to housing and infrastructure development. "Furthermore, the governments of Andhra Pradesh and Telangana have begun to implement irrigation, road building, and other infrastructure projects, as well as new housing schemes. All of these developments point to cautious optimism for cement demand in the coming months "the company stated.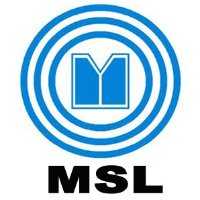 The shares of Maharashtra Seamless Ltd. were trading at Rs.485.10, up by 6.4% in today's trading session.
As of today's date, this is Maharashtra Seamless share price
On October 8, 2021, Maharashtra Seamless announced that it had received a Rs 237 crore order from Oil and Natural Gas Corporation Limited (ONGC) for the supply of seamless casings pipes.
The company primarily serves the Oil & Gas industry, and it is a registered vendor for major domestic oil producers and refiners. It also serves other markets, such as power plants, boilers, automobile engineering, and so on. The demand outlook for the upstream oil and gas sector, which is involved in exploration and production, appears stable.
The company has 30% exposure to the upstream and 70% exposure to the mid and downstream. Furthermore, oil and gas account for 50% of the industry mix. According to Maharashtra Seamless' FY21 annual report, the company's focus on newer products should help it retain and improve market share.
The company has been able to meet its green energy requirements by developing a renewable power portfolio across Maharashtra and Rajasthan. With the acquisition of United Seamless Tubulaar Private Limited, the company's capacity share in the domestic seamless pipe market has grown even further (USTPL). With the addition of USTPL, it has increased its revenue and profitability by introducing new products such as oxygen cylinder pipes, which should address the lack of supply for high-demand products, it added.
The company stated that demand for seamless and ERW pipes, which was impacted in 2020 due to the pandemic, will be back on track in 2021 due to adequate planned government expenditure, corporates being bullish on the economic recovery, and the opening of international borders for trade, exports are seeing an upside and an increasing trend in steel prices.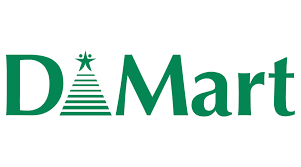 The shares of Avenue Supermarts Ltd. were trading at Rs.5329.65, up by 4.0% in today's trading session.
As of today's date, this is Avenue Supermarts share price
Avenue Supermarts' board of directors will meet on November 2, 2021, to consider and approve the company's unaudited financial results for the quarter and half year ended September 30, 2021.
On October 4, DMart announced a 46.6% increase in standalone revenue from operations to Rs 7,650 crore in Q2FY22. It had a revenue of Rs 5,949 crore in the pre-pandemic July-September quarter of FY 2019-20.
Avenue Supermarts, founded in 2002, is a Mumbai-based supermarket chain D-Mart. The company is one of India's largest and most profitable F&G retailers. It sells a wide variety of goods, with a focus on the Foods, Non-Foods (FMCG), and General Merchandise & Apparel product categories. It has a large number of stores spread across several cities in India. All of the stores are operated and managed by the company. It also runs distribution and packing centers, which serve as the backbone of the supply chain for its retail store network.
Read our latest weekend blog on Prince Pipes and Fittings Ltd. – Creating Value Through Innovation
To get more detailed analysis and Reports on Stocks, visit our Edge Report Section by subscribing to our StockEdge premium plans
Disclaimer: This document and the process of identifying the potential of a company have been produced for only learning purposes. Since equity involves individual judgments, this analysis should be used for only learning enhancements and cannot be considered to be a recommendation on any stock or sector.