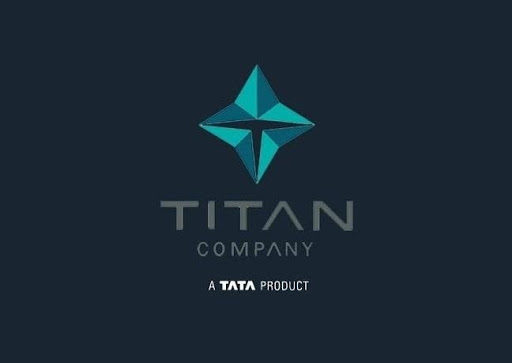 The Story
This was the time when HMT ruled the Indian watch market with almost 90 per cent market share for three decades, where to get a watch, one had to write an application to the company, as it wasn't available in the open market. Then after getting a letter of approval from the department and waiting for over a couple of weeks, one had to go to a store to collect it. Watches during that time were either smuggled, exported or supplied by HMT, a state-owned manufacturing company founded in 1953.
Doing business and making it flourish was difficult in a closed economy. Xerxes Desai who was managing director of Titan Industries Ltd. recalled a time when he flew to Delhi to seek permission from the government to form a joint operation with TIDCO to set up a plant in Tamil Nadu. The proposal was rejected by the senior government official, saying he would allow it over his dead body. However, it was finally established in 1986 with support from the Tamil Nadu government (Tamil Nadu Industrial Development Corp.) when Rajiv Gandhi took over as Prime Minister and gave the nod to go-ahead with the project.
Titan Company Ltd had become a household name by the mid-1990s, and exports to foreign markets began in 1991. Today Titan is the world's fifth largest watch manufacturer.
Titan quickly dominated the Indian watch market, and Desai, ahead of his time, wished to export the 'Made in India' label. Titan launched its brand in half a dozen European countries, as well as the United Kingdom, in the early 1990s, which proved disastrous and drained Titan's profits for years. Titan took a long time to write off the losses from the European business, which closed in the early 2000s. Desai would always be disappointed that he was unable to establish the Titan brand in Europe.
Similarly, the foray into Tanishq, which is now a successful jewellery business, struggled for years, and at one point of time Bombay House, which is the Tata group's headquarters, considered closing it down. But Desai, on the other hand, was certain it would succeed and stayed the course. Just as the company was beginning to turn around, Xerxes Desai, the MD of Titan retired in 2002.
Titan Company Ltd (part of the Tata Group) is now an Indian lifestyle company that primarily produces fashion accessories such as watches, jewellery, and eyewear (Titan Eyeplus).
With more than 80% of its total revenues coming from the jewellery segment it is one of the largest branded jewellery makers in India. Titan produces watches under the brand names Titan, Fastrack, Sonata, Nebula, RAGA, SF, and Favre Leuba & Xylys. It also forayed into the verticals of Indian dress wear and fragrances under the brands Taneira and Skinn.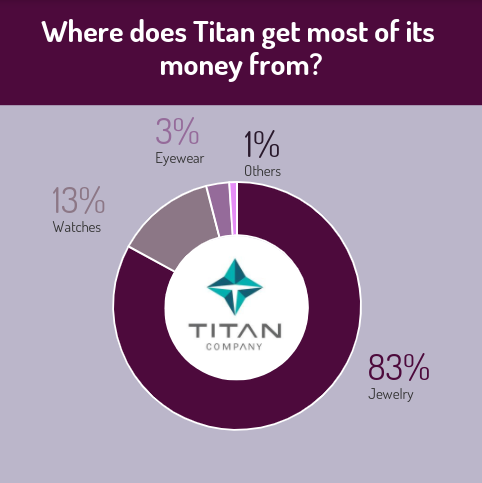 To know more about Titan Company Ltd and increase your understanding about fundamentals of the company, click here
Titan Company Ltd – Operational Highlights (Q4 FY21)
Revenue from operation grew by 59% YoY to Rs.7494 Cr as against Rs.4711 Cr in Q4 FY20 due to low base of March 2020, with revenue growth of over 36% in the comparable January & February months. This was further aided by a large B2B (business-to-business) gold coin order that contributed ~8% of the growth.
Net Profit of the company grew by 65% YoY to Rs.568 Cr as against Rs.343 Cr in Q4 FY20.
The jewellery division recorded revenue of Rs.6397 Cr for Q4, growth of 70% YoY, on account of growth contribution by B2B order and a weak base of March month in the previous year.
The watches and wearables division recorded revenue of Rs.555 Cr in Q4, i.e., at similar levels on a YoY basis. Margins were muted as gross margins were lower on account of higher sale of lower margin products, particularly wearables.
The eyewear division recorded revenue of Rs.127 Cr in Q4, a growth of 17.6% YoY. In Q4, other businesses comprising fragrances, Indian dress wear and accessories had a revenue recovery.
As of today's date, this is Titan Company share price.
Titan Company Ltd – Financials over the years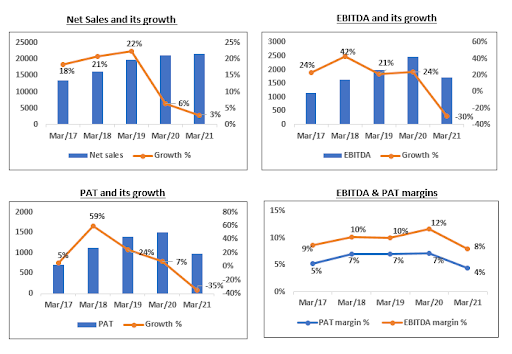 In the jewellery segment, the company is looking to expand in smaller towns and tier 3 and tier 4 cities. "Middle India" focused expansion programme will continue in the coming years to strengthen access.
Watches and wearables division made an entry into audio accessories by launching Over the Head (OTH) headphones and Truly Wireless (TWS) earphones. Additionally, the company expects to attract new customer segments through a diverse portfolio of licensed brands.
During FY21, the eyewear division launched its first 'Fastrack' branded eyewear store. Verve and Acetate collections were launched under the Fastrack brand. Going forward, the company expects to benefit from its strong market positioning.
The company will continue to focus on creating an Omni channel approach with a renewed focus on e-commerce as customers turn to online shopping.
Read our latest article on ICICI Lombard GIC Ltd. – A Leading General Insurance Company.
Technical View
Titan Company Ltd is consolidating in a rectangle pattern in the daily chart with immediate support at 1400 level on a closing basis. Probable resistance in the near term comes at 1525 and then at 1610 levels. Chart setup looks neutral to positive as of now. Breakout from the pattern to take place only above 1625 level on a closing basis.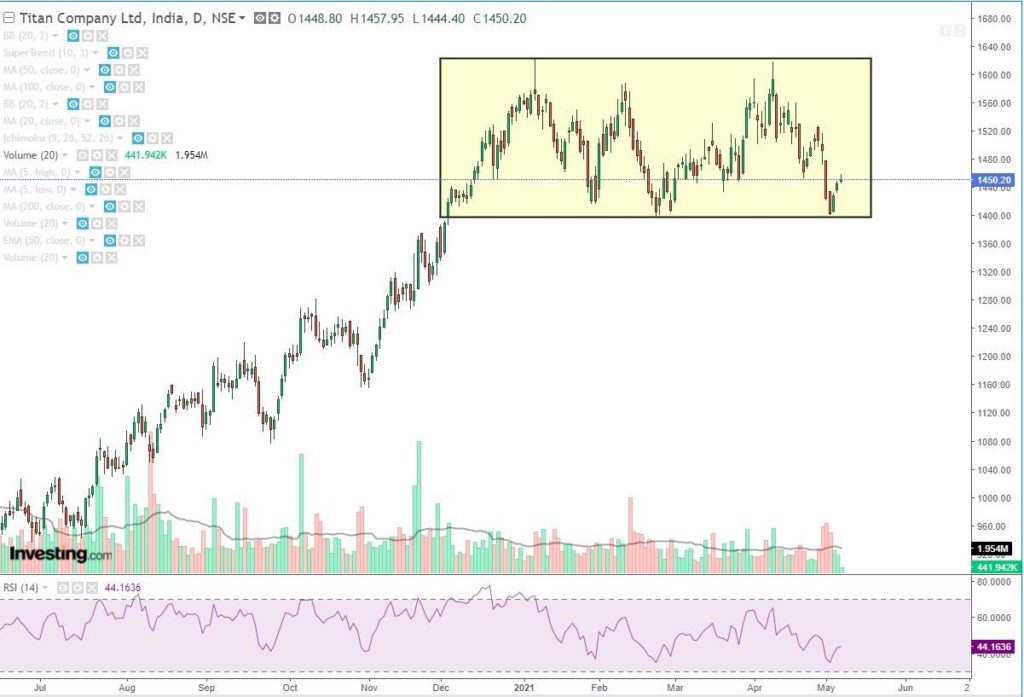 Bottom Line
Titan is a market leader in the organized jewellery retailing and watches segment with healthy operating efficiency and a good return ratio. In addition to this, the company also has a leading position in the organized eyewear market. In the eyewear segment, margins of the company have been modest due to intense competition from local as well as online retailers.
Titan Company Ltd is a key beneficiary of the unorganized to organized shift in the Indian jewellery market. The company's strong brand position and stable balance sheet provides an opportunity to gain market share from smaller/regional players.
Know more about Titan Company Ltd. and its peers by using the Sectors tab in the StockEdge Web
Check out StockEdge Premium Plans.