Kalyani Group, established in the mid-1960s, is an Indian multinational with advanced technology, engineering & manufacturing capability across critical sectors such as Engineering Steel, Automotive, Industrial, Renewable Energy, Urban Infrastructure, Specialty Chemicals and Defence. It has end-to-end capability and manufacturing footprint across India, Germany, Sweden & China.
Back in 1972 when Bharat Forge's annual turnover was a mere USD 1.3 million, Babasaheb Neelkanth Kalyani joined the company . His strong 'entrepreneurial spirit' clubbed with the inclination for equipping 'best-in-class technology' had helped to elevate the company to be recognized as a 'category leader' in the global automotive and industrial landscape.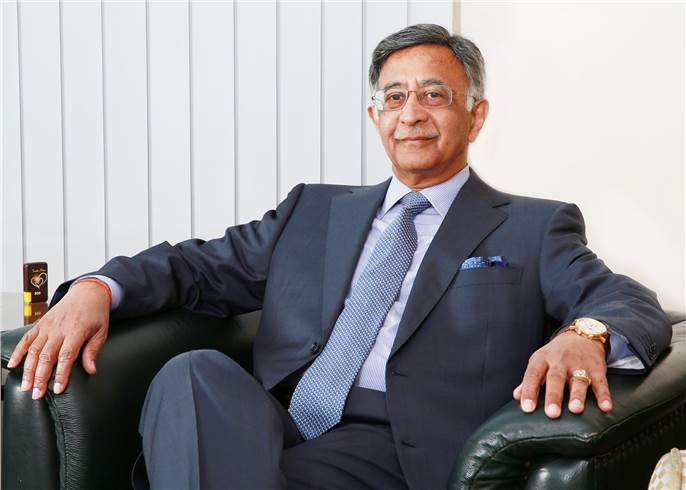 Today, Baba Kalyani is the Chairman & Managing Director of Bharat Forge Limited (BFL), flagship company of the Kalyani Group, a leading engineering conglomerate headquartered in Pune, Maharashtra. The group companies have joint ventures with global MNCs which includes Meritor USA, Maxion Wheels, Brazil; ELBIT Systems Ltd., and Rafael Advanced Defence Systems from Israel among others.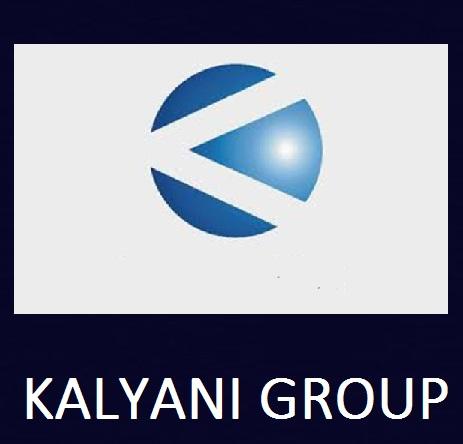 Companies of the group:-
1. Bharat Forge Limited
Established in 1961, Bharat Forge Limited is the flagship company of the group offering a wide range of high performance, critical & safety components for the automotive & non-automotive sector. Its main products include Chassis, Powertrain and Transmission parts. As of today's date, this is Bharat Forge share price.
2. Hikal Limited
Established in 1988, Hikal is a reliable partner to many companies in the Pharmaceuticals, Biotech, Agrochemicals and Specialty Chemicals industry.  The company provides world-class Active Ingredients, Intermediates and R&D services and solutions in a safe, secure and confidential manner. As of today's date, this is Hikal share price.
3. Automotive Axles Limited
Established in 1981, Automotive Axles Limited (AAL) is a joint venture of Kalyani Group and Meritor Inc., USA. The Company has a portfolio of auto components and it also designs engineering modules or systems comprising gearing, integral brake to axle design, weight option designs and driver operated differential locks. The company provides its products to the domestic and global manufacturers of trucks and buses in segments, such as light, medium and heavy commercial vehicles; military and off-highway vehicles; aftermarket and exports. As of today's date, this
4. BF Utilities Limited
The Company was born out of a demerger of the Investment and Mills division of Bharat Forge Limited in 2001. The company is engaged in the business of wind power generation. It operates through two segments: Wind energy and Infrastructure. As of today's date, this is BF Utilities share price.
5. Kalyani Steels Limited
Established in February, 1973 in Pune with the objective of fulfilling the Group's in-house requirements of forging quality steel. The company offers iron and steel products, such as bars and rods alloy rolled and bars and rods iron or non-alloy rolled. As of today's date, this is Kalyani Steels share price.
6. Kalyani Forge Limited (KFL)
It was incorporated as Ellora Engineering Co. Pvt. Ltd. in 1979 and commenced commercial production in 1981. The name was changed in 1992. It is having works in Sirur Taluka in Maharashtra. As of today's date, this is Kalyani Forge share price.
7. Kalyani Investment Company Limited (KICL)
It was incorporated in 2009. The Investment Division of the Kalyani Steels Limited and Undertakings of the Amalgamating Companies viz. Chakrapani Investments & Trades Limited, Surajmukhi Investment & Finance Limited and Gladiolla Investments Limited were transferred to and vested in KICL w.e.f. 31st March, 2010. As of today's date, this is the share price of Kalyani Investment Company Limited (KICL)
8. BF Investment Limited
BFIL was formed by demerging the Investment Business of BF Utilities Ltd. The company is engaged in the business of loans and investments. It holds investments in various Kalyani Group companies.

Guided by the visionary leadership of Mr. Baba Kalyani, the group has so far managed to do well in all its respective business segments. It is the one of largest forging companies in the world, one of the largest exporters of forgings from India, leading engineering steel manufacturer in India and leader in axle aggregates in India. Going forward, under the leadership of Amit Kalyani and Viraj Kalyani the businesses of the group are expected to grow further. As of today's date, this is BF Investment share price. 
Watch the entire video on the Journey of Kalyani Group here:
Know more about Kalyani Group by using the Business Houses tab in the StockEdge Web
Business Houses are one of the paid tools offered by the StockEdge App
Check out StockEdge Premium Plans.