StockEdge is glad to announce its latest version loaded with more new and exciting features which will help you to enhance your stock research further.
Stockedge 5.1
So StockEdge 5.1 will provide all the existing features along with two more new features like
Business Houses
NR 4 & 7 Scan, NR 4 & 7 Breakout/ Breakdown Scans
Now when the market is so volatile and we all are wondering what to do, where to start from. This is the best time start using StockEdge it not only provides an ocean of data but at each data point it provides learning via Information Panel in the form of text, Blog and videos.
Business Houses
Business Houses are a public or private structure business that forms a group of various companies dealing in different segments. There are 33 business houses including both Family and Institutional that are incorporated in India.
StockEdge is providing with all the relevant and descriptive data for all the respective 33 houses to further help you to filter and strengthen your research and study.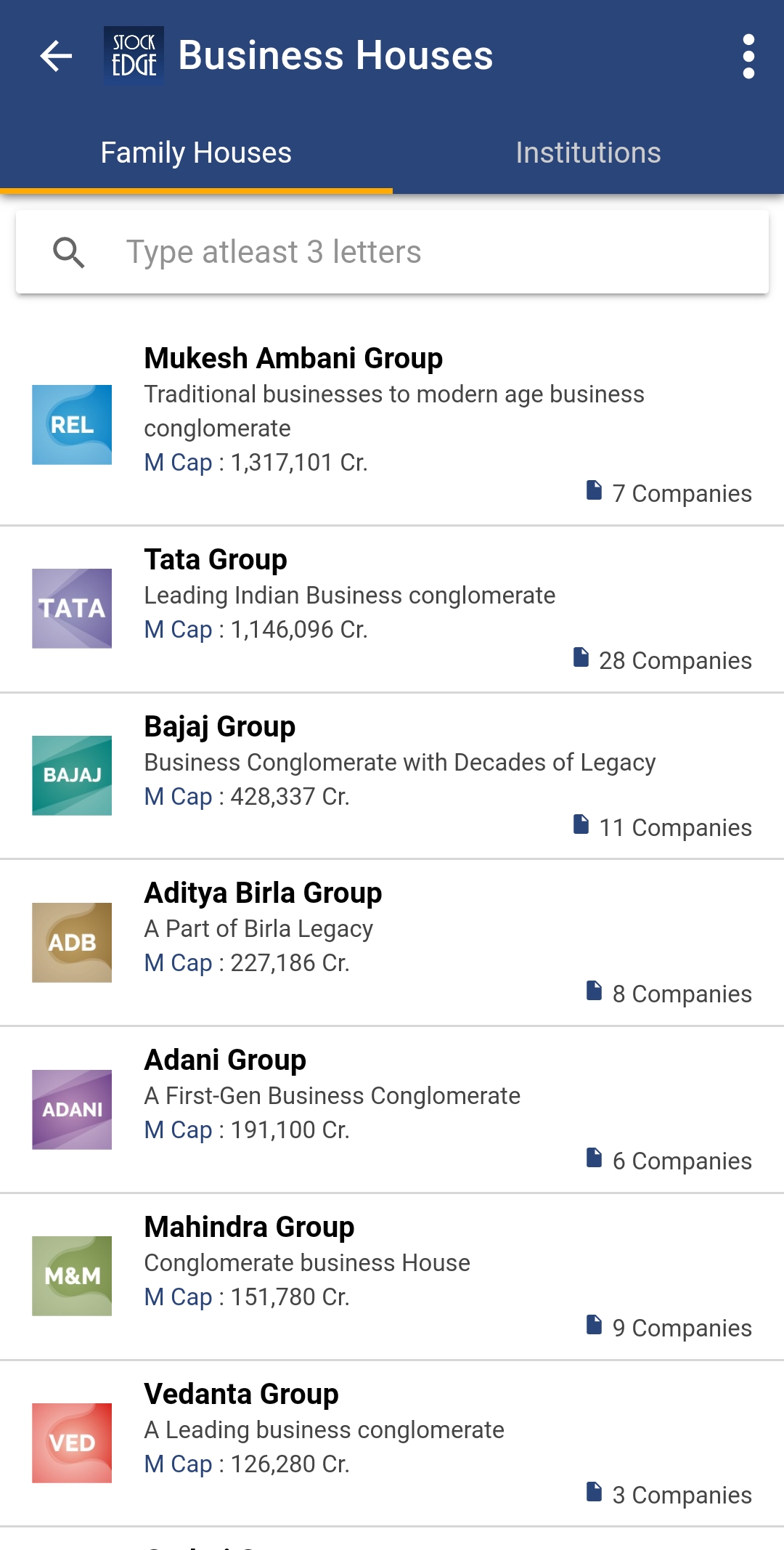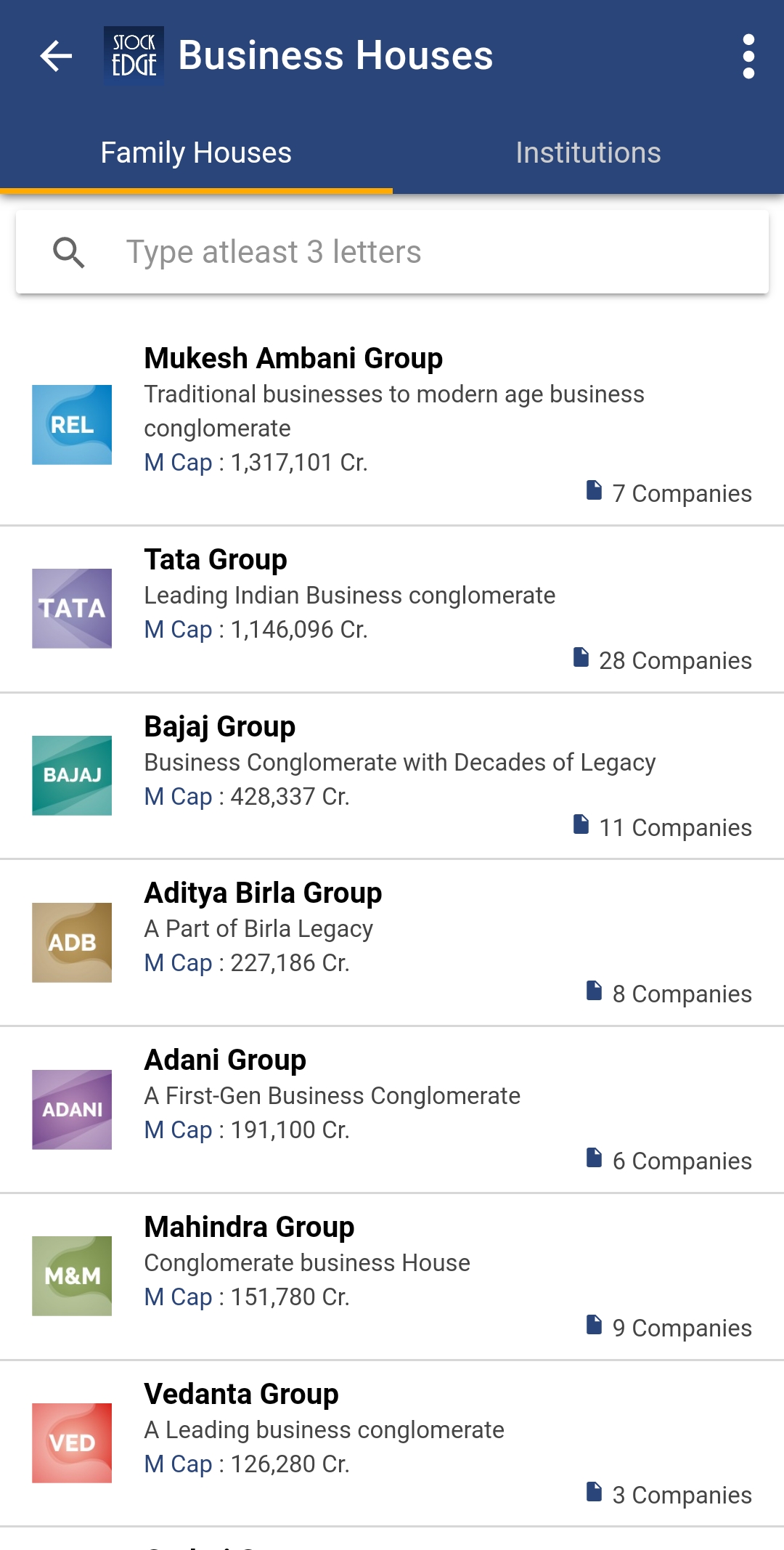 Narrow Range Scans
Narrow Range trading strategy is a breakout based method which assumes that the price of security trends up or down after a brief consolidation in a narrow range. The default lookback period of this strategy is 7 days which means that if the price range of any particular days is lowest as compared to last 7 days, then that day is termed as NR 7 day. Similarly, if the price range of any particular days is lowest as compared to the last 4 days, then that day is termed as NR 4 day.
For more further details on Business Houses and Narrow Range Scans, you can read our blog for the same:
Many more interesting features have been added to make your experience all the more beautiful. So do not miss the chance to use this powerful tool, using which you can become an Independent Investor/trader.
Click here to download the latest version of StockEdge App make your analysis faster, better and easier within minutes.