The digital healthcare space is consolidating at a rapid pace, and everyone wants a slice of the pie. With such big Business Houses like Tata & Reliance, entering into e-pharmacy (Tata Digital bought a 60% stake in 1MG, and Reliance bought a 60% stake in Netmeds.) to fill gaps in their portfolios, PharmEasy also recently bought the promoter stake in Thyrocare, one of India's largest diagnostic chains. This was India's first acquisition of a publicly traded company by a unicorn startup. Before we try to understand the benefits of this deal to both the acquirer and acquiree, let us know about both sides.
Founded by A. Velumani in 1996, Thyrocare Technologies is India's first and most advanced Totally Automated Laboratory having its strong presence across India and worldwide with the goal of providing high-quality services at affordable prices to laboratories and hospitals in India and other countries.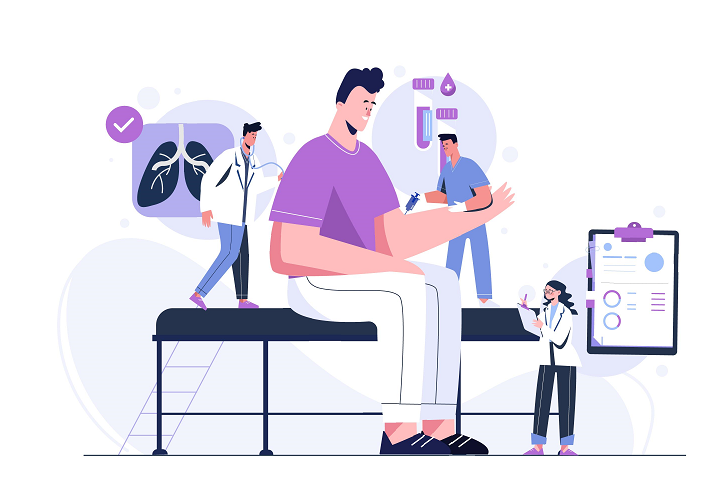 It has a Centralized Processing Laboratory (CPL) for esoteric tests in Mumbai, India, as well as Regional Processing Laboratories in major Indian cities and other parts of Asia.
Thyrocare Technologies Ltd. is India's fourth-largest diagnostics chain, specializing in low-cost pathological biochemical testing. It operates on a low-cost business model to make wellness and preventive care affordable and accessible to all citizens in order to promote healthy living. It focuses on strong technologies, brands, and systems that enable all of its laboratories to maintain global standards in quality service at cost-effective prices. It has built a solid B2B model by servicing laboratories, hospitals, and doctors, as well as catering to individual patients' needs.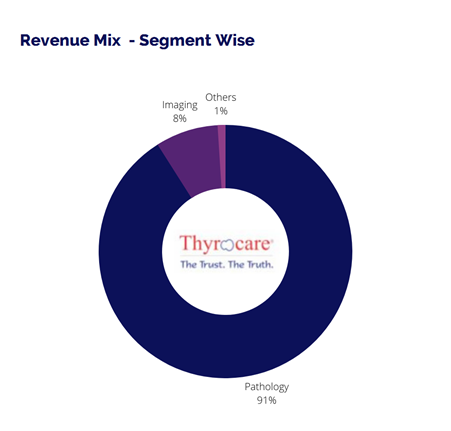 Nueclear Healthcare Limited (Nueclear) is a wholly owned subsidiary that provides cancer-related diagnostic testing (PETCT) at low cost in 13 cities.
Digitization has become an essential component of the healthcare industry in India. Every step in the industry has been digitized, from scheduling a doctor's appointment to delivering reports and medicines. And e-pharmacies like PharmEasy deserve a lot of credit for that.
Founded by Dhaval Shah & Dharmil Sheth in 2014, PharmEasy is an online medical platform. which enables users to order pharmaceutical and healthcare products. It has 12 million users, 6,000 digital consultation clinics, and 90,000 partner retailers across the country. The company had recently acquired Medlife to become India's largest e-pharmacy player with approximately 60% market share. As of today's date, this is Thyrocare Technologies Ltd share price
The Deal
On June 25 2021, PharmEasy announced the acquisition of a 66.1% stake in diagnostic chain Thyrocare Technologies Ltd. API Holdings Ltd., PharmEasy's parent company, confirmed the "signing of definitive documents" for a deal worth Rs. 4,546 crores in an official statement on Friday.
DocOn Technologies Pvt. Ltd., a subsidiary of PharmEasy's parent API, will pay Rs. 1,300 per share to acquire the stakes from Thyrocare's chairman and MD, Dr A Velumani, and affiliates. As a result of this acquisition, DocOn will make an open offer for an additional 26% stake in order to strengthen and diversify its business. Velumani will also acquire a non-controlling stake in API Holdings worth less than 5%, according to the exchange filing. This will require an investment of approximately Rs. 1,500 crores.
How is the deal going to benefit both sides?
The deal is backed by investors like CDPQ, LGT Lightrock, and Temasek. The primary goal of this deal, according to PharmEasy, is to "create a one-stop shop for end-to-end healthcare solutions." On the other hand, Mr. Velumani's children have no plans to take over the family business. The promoter attempted to hire professional management as CEO, but he resigned after only a few months for personal reasons. Therefore, It was the right time and right way to exit as per Mr. Velumani.
Operational Highlights
FY21 revenue increased by 14% YoY to ₹495cr, the highest since inception.
EBITDA stood at ₹171cr almost flat YoY.
PAT at ₹113cr increased by 28% YoY.
EBITDA & PAT margins reverting to more sustainable pre-Covid levels.
Performed more than 10.44 lakhs COVID tests as of financial year-end.
Profit from the sale of business undertakings at Jaipur was reported as other income.
Significant revival of the preventive care business in the current quarter, which took a hit in previous quarters due to the pandemic.
State governments have imposed strict controls on the prices of COVID-19 RT-PCR tests, resulting in significantly lower realization per test. This has resulted in a decrease in the topline from the COVID business, despite volume having increased sequentially.
However, controlled test prices have not affected their margins because of their negotiations in reagent/consumable costs and control of other operating costs.
Scans performed in prominent centers improved gradually. Total number of scans performed stood at 16,011.
Employee benefit expenses have increased due to increased head counts, better incentives to staff during COVID-19, and an increase in provisions.
Zonal Processing Laboratory at Delhi & Bangalore commenced operations in the current quarter.
Lucknow and Kochi regional processing laboratories are ready to commence operations.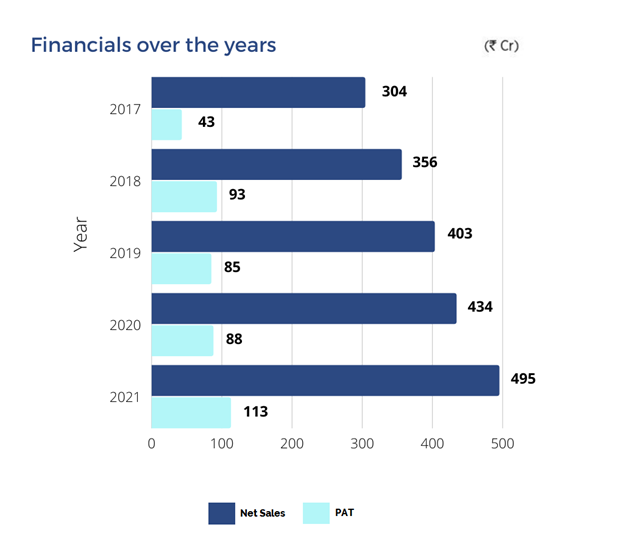 Future Outlook
Kolkata Zonal Processing Laboratory is likely to commission in Q1FY22.
Radiology business will likely revive rapidly after lockdown since most of the PETCT centers are fully functional now.
The gradual improvement in the logistics situation would provide a further recovery in their non- COVID revenues.
TTL's initiative to launch tuberculosis testing through dedicated 'Focus TB' has gained traction and it intends to expand footprints in other parts of the country by replicating its laboratory business model.
The company has also secured licenses in April 2019, to launch non-invasive prenatal testing (NIPT) and next generation sequencing (NGS); which provides a safer method compared to invasive procedures that involve risks of miscarriage and determine the health of fetus. They will review this segment and look to expand also.
Arogyam packages are offered at lucrative prices which TTL could leverage to boost volumes.
It has deployed more than 120 field sales executives, adding strength to its customer reach.
Revenue contribution from B2B is 77%, which focuses on volumes.
Management Update
An upcoming facility in Ambernath, Mumbai with cost around ₹27cr is scheduled to be commissioned by Q1 FY22.
Preparing for the next phase of growth by focusing on expanding its branded franchise centres, with plans to add 50 new ones.
Management is confident of providing better accessibility to clients of Thyrocare with their planned changes ahead.
After relocating the equipment from Coimbatore, the Borivali centre began operations in the current quarter.
Technical View
Thyrocare Technologies is trading in narrow range whereas Technical indicators are mild bullish, nearby resistance is swing high of 1465, if price trades above 1465 level, next Fibonacci resistance is 1629-1743 and 1856, support is at 1260 and previous breakout point is 1212 on daily chart.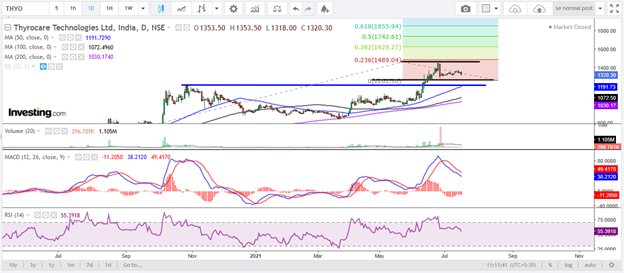 Conclusion
Thyrocare used the Hub & Spoke model to expand its reach by establishing Centralised Processing Laboratory (CPL) & Regional Processing laboratory (RPL) across various cities in India. This type of asset light business model allows them to operate at substantial lower cost. Henceforth, margins are lucrative for Thyrocare as they attain economies of scale by collecting more samples from Authorised Service Providers (ASPs).
Thyrocare's wholly-owned subsidiary Nueclear has 11 operating PET-CT scanners, which has a high margin profile. As of March 31, 2020, it had a total of 44,645 touchpoints, with 4,410 B2B partners spread across 796 cities in India. These numbers are bound to increase as small unorganized players consolidate into an organized manner. Possibly, it will be due to not achieving economies of scale over the long run. Arogyam will gradually acquire more customers because of their lower priced preventive healthcare tests. Licenses for new tests and commencing operations will aid in top-line growth.
With Free Cash Flow of ₹109cr, the company is at a comfortable position to expand its reach throughout the country and add more centers. Cost of consumables and employee benefit expenses are controlled by shifting scanners on franchisee arrangement. Recovery of both pathology and radiology business over next quarters will enable the company to sustain the margin.
Know more about Thyrocare Technologies Ltd. and its peers by using the Sectors tab in the StockEdge Web
Check out StockEdge Premium Plans.
Disclaimer: This document and the process of identifying the potential of a company has been produced for only learning purpose. Since equity involves individual judgments, this analysis should be used for only learning enhancements and cannot be considered to be a recommendation on any stock or sector.