Solar energy is one of the world's fastest growing industries, and countries are quickly catching on to the trend. Because of technological advancement, solar equipment is now significantly less expensive than it was ten years ago. The decreasing cost of solar installation is causing a shift in the global energy mix.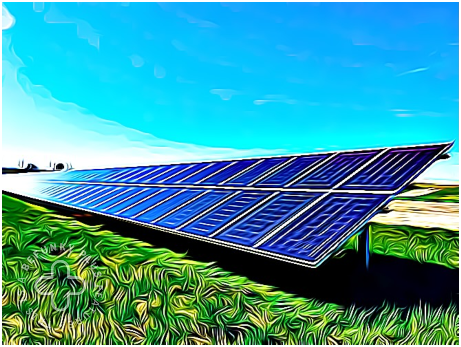 In this weekend's blog, the spotlight is going to be on a company which is the first and remains the only solar glass manufacturer in India, i.e. Borosil Renewables Ltd.
Borosil Renewables is a subsidiary of the Borosil Group and India's sole domestic manufacturer of PV glass. The company manufactures low iron textured solar glass for use in the solar power industry.
Borosil Renewables recognized the opportunity early on and began production of solar glass in Bharuch, Gujarat, in January 2010. Solar PV installations and module production have increased exponentially over the last five years around the world. Due to high demand, BORL recently expanded and doubled its existing production capacity of high-performance solar glass to 2.4 GW per year. As of today's date, this is Borosil Renewables share price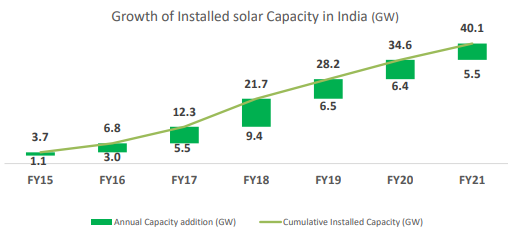 BORL places a strong emphasis on innovation and is known for pioneering achievements such as the development of the world's first fully tempered 2mm thick solar glass, with the lowest iron content and highest glass efficiency, and the first company in the world to successfully remove the most hazardous substance "Antimony" from its solar glass. Selene, an anti-glare solar glass suitable for PV installations near airports, and Shakti, a very high efficiency solar glass with a matt-matt finish, were both introduced recently by the company. The solar glass with anti-soiling coating is one of the upcoming products with improved features.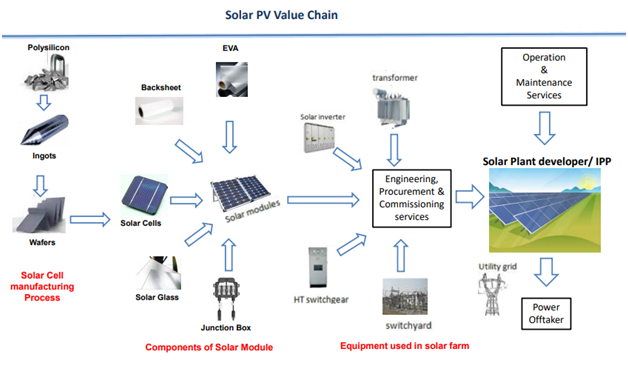 With its newly developed products, the European market is a significant customer base for the company. With more production now available, it intends to significantly increase exports by reaching out to more customers in Europe and expanding its presence in America. The company is concentrating its efforts on expanding its domestic and international footprints. In the last three fiscal years, the exports business has grown at a CAGR of 33%.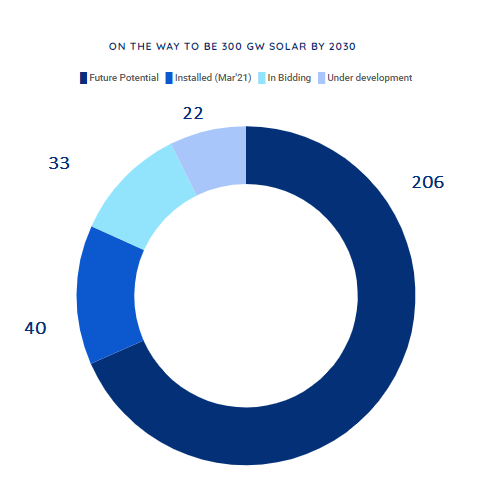 Operational Highlights of Borosil Renewables:
Operating revenue on a standalone basis of ₹502.27cr in FY21 increased by 85.23% YoY.
Operating Profit stood at ₹197.36cr, up by 441.60% YoY. Operating Profit margins improved to 39.29% in FY21.
These higher results were the outcome of higher volumes of production and sales, higher selling prices, better operational efficiencies, savings in input costs and increased benefits of economies of scale arising from capacity expansion.
PAT for FY21 stood at ₹89.64cr, witnessing a significant growth of 19820% from ₹0.45cr in FY20.
PAT margins improved from 0.16% in FY20 to 17.85% in FY21.
EPS for FY21 is 6.89 on a Trailing Twelve-Month basis. In FY20 EPS was 0.04, a rise of 17125% YoY.
Due to expansion funding, net debt increased to 200cr in FY21. The new 500 TPD expansion project is progressing. In Q3FY21, equity was raised through a QIP issue of INR 200 crores.
This extraordinary performance was due to a sudden shortage of glass in China from the second half of FY20-21. The situation was temporary and prices have already corrected to 1HFY20-21 levels.
Cash flow from operating activities stood at ₹152.7cr in FY21, up by more than 11871% from FY20.
Return on Equity clocked above 14.6%.
Added 2nd furnace with 240 tons/day capacity, which is running at full capacity.
Exports, including those to customers in the SEZ, totaled Rs. 108.9 crores during the fiscal year under review, up from Rs. 62.7 crores the previous year. During FY2021, exports accounted for 21.67% of the company's revenue.
Future outlook of Borosil Renewables:
Manufacturing of solar modules in the country is gaining traction and is expected to accelerate further in light of manufacturing linked tenders and grid-connected tenders with a domestic content requirement (DCR). As a result, demand for solar glass is expected to skyrocket.
Due to a renewed emphasis on domestic module manufacturing in Solar PV, there is a strong potential for increased exports to Europe, America, Russia, Turkey, and the Middle East and North Africa (ADD applicable on Chinese glass in EU and Turkey).
Various module manufacturers/Solar Plant Developers have recently announced plans to add 13 GW of module manufacturing capacity.
Domestic demand is currently greater than BORL's post-expansion capacity, despite the sector's robust growth and current high share of imports. As a result, additional production volumes are easily absorbed.
The Indian government has set a target of installing 175 GW of renewable energy by 2022, with solar accounting for 100 GW of that total. Solar capacity is expected to reach 300 GW by 2030.
Management Update:
Solar tempered glass imports from China are subject to an antidumping duty.
The company announces that it will double its manufacturing capacity by adding a third furnace with a capacity of 500 TPD (commissioned by Q2 CY22), bringing the total capacity to 950 TPD. BRL announced the addition of a fourth and fifth 500 TPD furnaces (to be commissioned in Q2CY23 and Q2/3 CY24, respectively).
Key Risks:
According to the company, India continues to import a significant portion of the demand for solar cells and modules for the utility scale sector, primarily from China, Taiwan, and Malaysia.
Chinese companies control 95% of the global production of solar glass, determining international pricing.
Today, Malaysia accounts for a sizable portion of solar glass imports into the country. In addition, large-capacity manufacturing plants in Vietnam are expected to be operational this year and next. If they continue to dump in India and the Indian government rejects Borosil Renewable's application for anti-dumping duty, it may have an impact on Borosil's margins.
Technical View:
Borosil Renewable is consolidating in a symmetrical triangle pattern in the weekly chart and is likely to see breakout above swing high of 293 level. Technical parameters look neutral as of now and likely to see strength post breakout from the pattern. Further momentum to be seen above 324 level.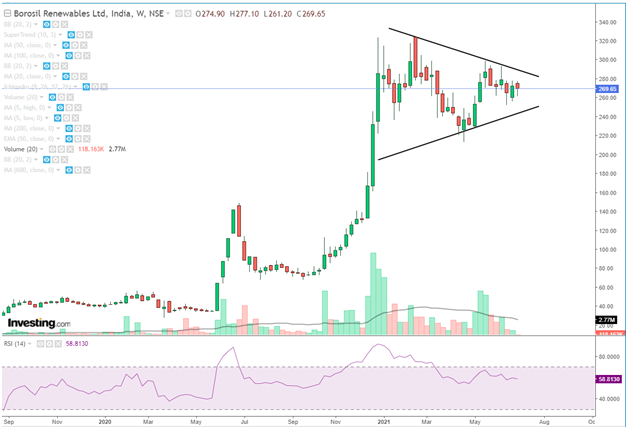 Conclusion:
Solar glass is completely exempt from import duty in India, but it is subject to a 21 % import duty in China. Glass imports from China and Malaysia have captured a sizable market share as a result of such free imports, which occur at heavily subsidised prices. This prevents domestic industry from reaching its full potential and meeting rising demand. It is critical that India imposes a reasonable basic import duty on solar glass imported from China, Malaysia, Vietnam, and other countries. Such measures are required to provide domestic industry with a level playing field. The lack of an appropriate import duty structure reduces the incentive to invest in India for domestic purposes.
In order to realise ambitious expansion ambitions for solar energy production, government clearances for land and the readiness of power distribution companies to evacuate power must be prioritised. Despite the government's persistent push for solar power, no domestic manufacturing programme has been established. This is a strategically significant industry that requires rapid government action to enhance manufacturing and become self-sufficient. A solar manufacturing policy that develops the complete ecosystem would pave the path for strong growth and the accomplishment of ambitious goals.
In the last five years, the country's solar energy growth has accelerated. The government intends to build 100 GW of solar power plants by 2022. To accomplish this, India will require a sufficient number of solar modules, which can be imported or manufactured in the United States. Domestic production of solar modules requires the supply of solar glass. The actions on the ground in all sectors, such as grid power, rooftop and solar water pumps, are showing promising results. Electrical vehicles could be a significant growth area for solar power.
Know more about Borosil Renewables Ltd. and its peers by using the Sectors tab in the StockEdge Web
Check out StockEdge Premium Plans.
Disclaimer: This document and the process of identifying the potential of a company has been produced for only learning purpose. Since equity involves individual judgments, this analysis should be used for only learning enhancements and cannot be considered to be a recommendation on any stock or sector.